Gadgets, Gizmos & Other Stuff
Fujifilm's New 50MP Camera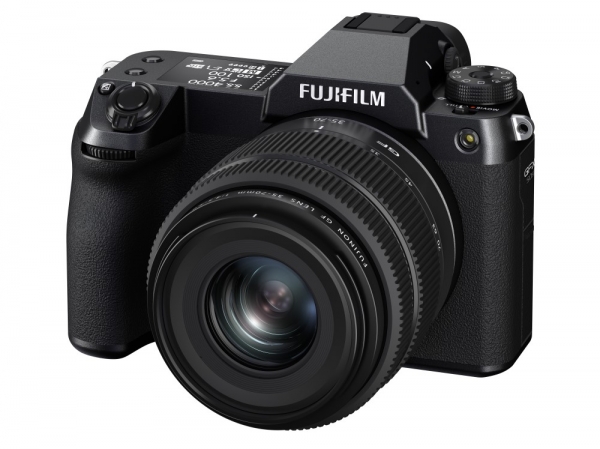 Publishing a quarterly magazine is just right for techniques and ideas, but when it comes to camera equipment, things move so rapidly we thought we should share Fujifilm's latest introduction, the Fujifilm GFX50S II.
If you're interested in what a different format camera can do for your photography, it's never been more affordable. For 'just' $7299, you can purchase the new camera with a 35-70mm lens and while this is significantly more than an introductory mirrorless or DSLR camera in a smaller format, it's a fraction of the $100k you can pay for other larger format camera systems!
The GFX50S II has a 50-megapixel sensor but the camera body is based on the 100-megapixel GFX100S. As Fujifilm explains, the sensor is 1.7 times larger in surface area than that of a full-frame camera, can achieve a wide dynamic range (lots of detail in the shadows and highlights) and a high signal-to-noise ratio (very low or no noise in the capture).
The GFX50S II is very small and portable for a 'large' format camera. (Fujifilm sensibly calls the larger sensor 'large', rather than 'medium' which is the term other manufacturers use, based on film cameras of old, but given Fujifilm used to make both medium and large format films, we think they have the right to rename their new digital cameras 'large' format if they want to, especially when you compare them to the smaller X-Series cameras.) In fact, your current mirrorless or DSLR camera bag will probably suit you just fine (although if you splash out for a new camera, chances are you'll splash out for a new camera bag as well, otherwise, where are you going to put your old camera)?
What separates the latest GFX cameras from other larger format cameras is
Read more
Peter Eastway FAIPP HonFAIPP HonFNZIPP APPL GMPhotogII MNZIPP
Editor and Publisher
Why did you receive this email? You are registered on the Better Photography website.
Unsubscribe: If you'd like to unsubscribe, click the link here to visit our unsubscribe page: Unsubscribe me, please!