The [Almost] Weekly Newsletter
Santa Maria dei Miracoli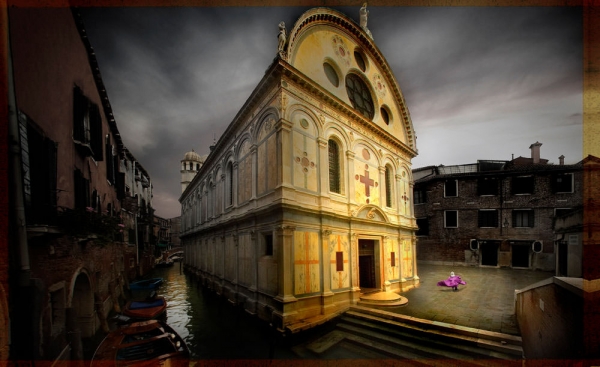 Italy, 2002. Canon EOS 1Ds, Canon 14mm lens, stitched
1/60 second @ f8, ISO 800, hand-held, no filter
What's the difference between plagiarism and inspiration? Plagiarism is when you copy the work of one person, inspiration is when you copy the work of hundreds.
With so many people coming into photography, some of the basic morals and ethics have been ignored, forgotten or perhaps never learned. While it's acceptable to copy an image on the internet and post it somewhere else, it's not acceptable to pretend it's your own work or idea.
There's a fine line between copying and being inspired. Renaissance artists began their careers copying the work of their masters. Even today, painters can copy the work of masters and call it a homage. I'm not exactly sure why it is acceptable in the contemporary art world. Perhaps it's because to copy a painting you still have to paint it, but forgers go to jail for passing off a work as being something it is not.
So, context is important. A photographer copying the work of another is only acceptable as a learning experience. In fact, it's a great way to develop your skills and is to be encouraged. However, once you have completed your copy, you should never enter it into a photography competition as though it were your own work. Nor should you post it on the internet, even if you admit it is a copy and reference the original artist. If it's a copy, you are breaching copyright.
So, what's the difference between copying (plagiarism) and inspiration (where you are influenced by another artist's work)? And what does it have to do with my photo of Santa Maria dei Miracoli?
Read more
Snap Happy TV Starts Next Sunday!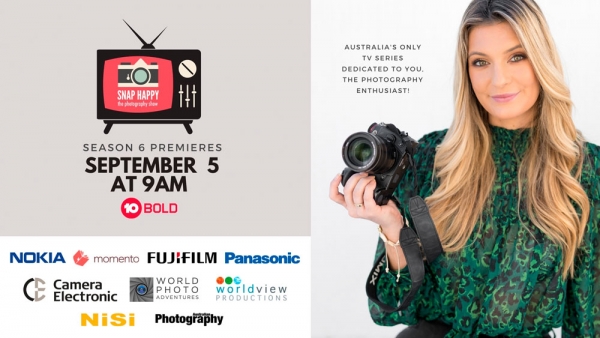 Tim Robinson from Snap Happy TV dropped me a note to say Series 6 is starting on channel 10 Bold this Sunday 5 September at 9.00 am (AEST). And being a part of the show now for three or is it four seasons, I'm delighted to help promote it. There are six episodes this year, despite the COVID restrictions!
In the first episode, Maddie Sloane chats with Louise Bagger, a commercial photographer and board member of the AIPP. Louise gives us some great tips on studio portraiture, using the Lumix S5 paired with an 85mm lens. Darran Leal embarks on an outback adventure, beginning in the Flinders Ranges. Peter Eastway (that's me!) brings us a new series of post-production tips from the NSW South Coast. And Darran tests the camera features on the new Nokia XR20 smart phone. 
You can check out the YouTube promotional video here: https://youtu.be/WfNfV3BfcnI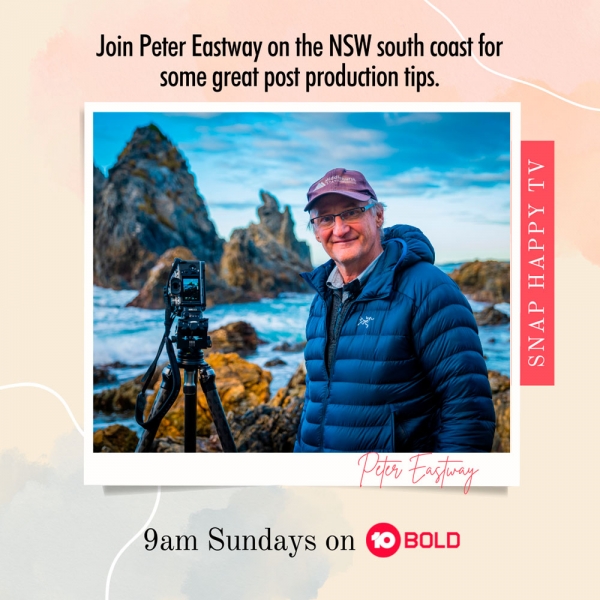 Peter Eastway FAIPP HonFAIPP HonFNZIPP APPL GMPhotogII MNZIPP
Editor and Publisher
Why did you receive this email? You are registered on the Better Photography website.
Unsubscribe: If you'd like to unsubscribe, click the link here to visit our unsubscribe page: Unsubscribe me, please!