The [Almost] Weekly Newsletter
At Prayer - Award Finalist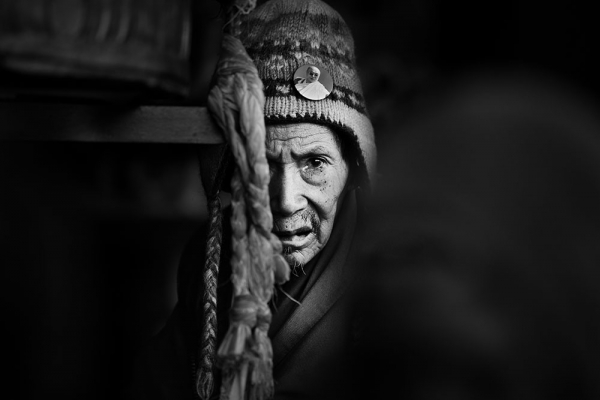 At Prayer, Thimphu, Bhutan 
Fujifilm X-T3, Fujinon XF200mmF2 R LM OIS WR, f2.0 @ 1/500 second, ISO 1600
I'm asked why I still enter photo competitions? The main reason is that I enjoy the process. And being a photo competition judge, I also think it's important to know how it feels to be an entrant - we should never forget what it feels like to win or be rejected. The photo above was 'accepted' in the recent Olive Cotton Award, meaning it was printed and exhibited (even if the number of gallery visitors was limited due to COVID). However, I had another entry which was rejected (see the bottom of the article). As an entrant, I like them both, but entrants always have different views to the judges, unless you happen to be the overall winner!
It was a delight to have this photograph accepted and there is something haunting about the gentleman's gaze. Was he aware I was there and glaring at the camera? Or was he lost in prayer as he turned the large prayer wheel? Perhaps how the photo was taken gives a clue to the answer.
Read more
Snap Happy TV Starts Next Sunday!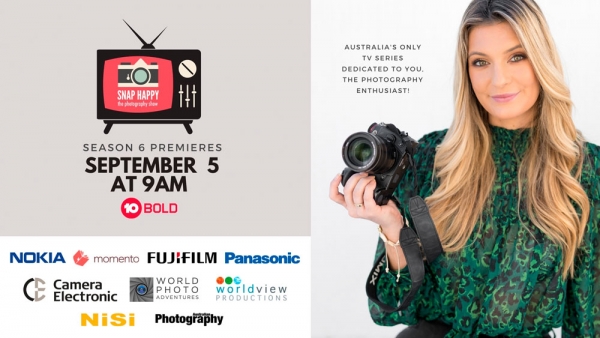 Tim Robinson from Snap Happy TV dropped me a note to say Series 6 is starting on channel 10 Bold this Sunday 5 September at 9.00 am (AEST). And being a part of the show now for three or is it four seasons, I'm delighted to help promote it. There are six episodes this year, despite the COVID restrictions!
In the first episode, Maddie Sloane chats with Louise Bagger, a commercial photographer and board member of the AIPP. Louise gives us some great tips on studio portraiture, using the Lumix S5 paired with an 85mm lens. Darran Leal embarks on an outback adventure, beginning in the Flinders Ranges. Peter Eastway (that's me!) brings us a new series of post-production tips from the NSW South Coast. And Darran tests the camera features on the new Nokia XR20 smart phone. 
You can check out the YouTube promotional video here: https://youtu.be/WfNfV3BfcnI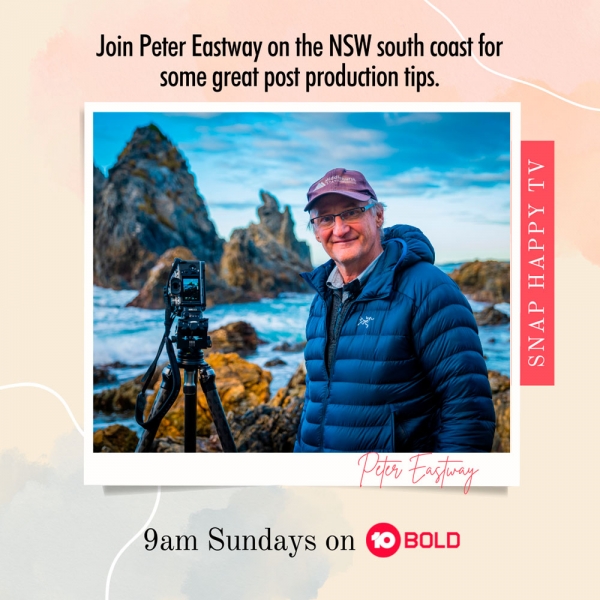 Peter Eastway FAIPP HonFAIPP HonFNZIPP APPL GMPhotogII MNZIPP
Editor and Publisher
Why did you receive this email? You are registered on the Better Photography website.
Unsubscribe: If you'd like to unsubscribe, click the link here to visit our unsubscribe page: Unsubscribe me, please!