#MyEIZO Essential Post-Production Skills
Don't Lighten, Darken Everything Else
Watch the video first - click the panel below (or go to https://youtu.be/eIHsxwsAJXg):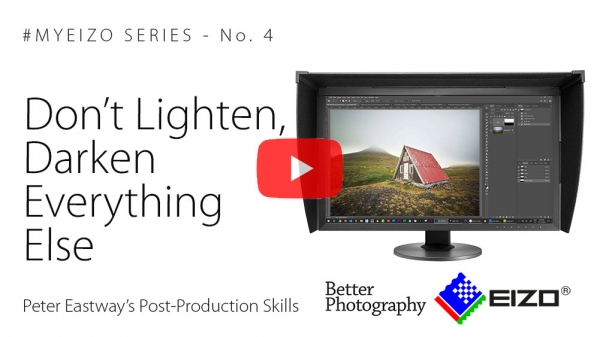 When it comes to tonal direction, we're told that light areas attract attention while dark areas can be overlooked. For this reason, it's suggested to have our subject lighter than its surroundings. 
While rules like these are often broken, the basic premise is very helpful when it comes to lightening and darkening our images. It makes sense for our subject to be lighter than its surroundings (or perhaps darker if the surroundings are very light). We're looking for a contrast between the subject and its background.
However, don't automatically try to lighten your subject.
Your global adjustments may have already set your subject to its optimum values, so to lighten it would ruin its reproduction. It would no longer have invisible technique. Instead, think about darkening everything else and leave your subject alone.
Remember, having your subject lighter than its surroundings is all that's required. We don't have to make the subject even lighter than it already is to do this, we can make everything else darker.
The same principle applies to colour saturation and contrast. Rather than increasing the colour saturation or contrast on your subject, consider reducing the saturation or contrast on everything else.
It takes a little while to get your head around this concept, so next time you're processing a file, use global adjustments to get your subject exactly right, then use selective adjustments on the surroundings and background to direct attention back to your subject.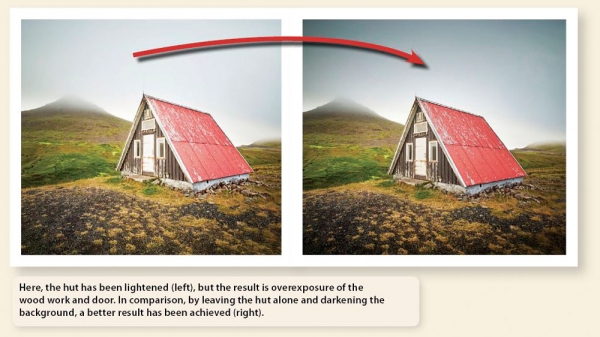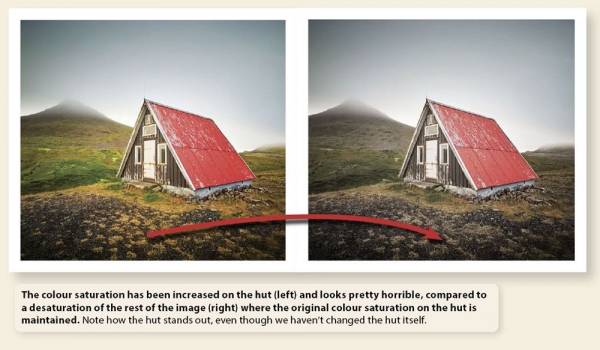 Peter Eastway FAIPP HonFAIPP HonFNZIPP APPL GMPhotogII MNZIPP
Editor and Publisher
Why did you receive this email? You are registered on the Better Photography website.
Unsubscribe: If you'd like to unsubscribe, click the link here to visit our unsubscribe page: Unsubscribe me, please!