Details

Category: Equipment Blog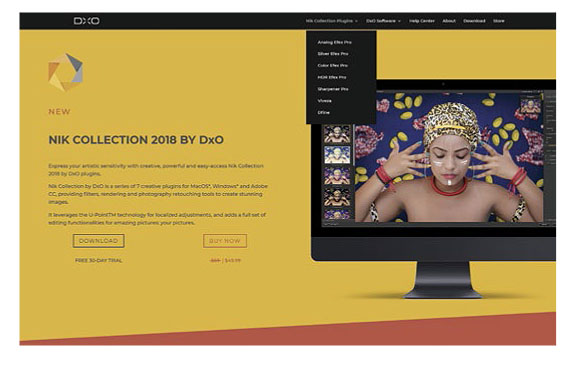 ONE OF THE best set of Photoshop plug-ins ever devised is the Nik Collection. Comprising seven key components, Nik has a way of processing your files that is distinctively different to any standard way of working with them in Photoshop.
While what Nik does is possible within Photoshop, it makes what can be a series of quite complicated and precise processing steps much more accessible for the average photographer. While the originators of Nik software were undoubtedly delighted when their suite of plug-ins was purchased by Google, there was a genuine fear in the photography community that Google would simply bury them, never to be upgraded. Not that we could complain because Google eventually made the entire suite completely free! But that was the problem. What would happen if Photoshop changed its code and Nik was no longer compatible? What if it were the operating system that changed, something that's inevitable?
This isn't the first time that marvellous software was at risk of financial oblivion – the old Live Picture, touted by many as superior to Photoshop in so many ways, was purchased by Motorola (we believe) and has simply disappeared from the market. What would happen to Nik?
Well, the good people at Google have sold Nik to the good people at DXO, a company that is an interesting amalgam of software and website. And while Nik Software is no longer free (there's an introductory offer of what appears to be US $49.99), this is not an unreasonable price and at least the future of the Nik Collection is more secure.
So, what's in the Nik Collection? Analog Efex Pro, Silver Efex Pro (essential for black and white workers), Color Efex Pro, HDR Efex Pro, Sharpener Pro, Viveza and Dfine. Check it all out at https://nikcollection.dxo.com.
Details

Category: Equipment Blog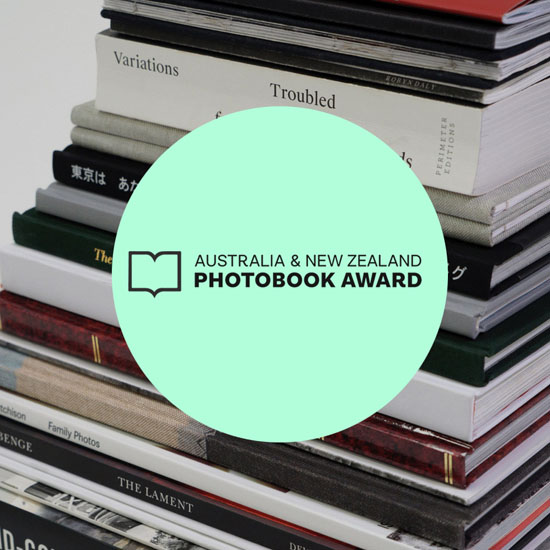 $13,500 IN PRIZES | ENTRIES CLOSE 17 DECEMBER
Australian and New Zealand citizens, residents, students and companies are invited to enter the Photobook or Student category of the Australia and New Zealand Photobook Award 2018 by submitting a digital file and physical book.  The entries will be judged on their excellence, originality and 'fitness for purpose,' and will be in the running for prizes valued at $13,500.
The Award is the evolution of the Australia Photobook of the Year Awards, established by Momento Pro in 2011, and the New Zealand Photobook of the Year Awards established in 2016. Under the patronage of Australia's first print-on-demand photo book company, Momento Pro, the two award series have now been combined to offer more prizes, more prestige and more competition, including a new Student Award and print prizes for all finalists.
The cash and print prizes valued at $13,500 are designed to help the winners produce and promote their publications, while the finalist exhibition and printed catalogue showcase their work to photography lovers, media and critics across the world.  The 2018 prizes include: 
Photobook Winner: $1,000 cash + $3,000 print credit
Student Winner: $500 cash + $1,500 print credit
Photobook Commended: $1,000 print credit
Student Commended: $1,000 print credit
Finalists: $500 print credit + inclusion in travelling exhibition
People's Choice: $500 cash + $1,000 print credit
This year a Student category has been established to give emerging talent the opportunity to shine. There is a nominal fee to enter the Photobook category, while entry to the Student category is free.  Entrants must register online and upload a digital book file by 17 December 2018, then submit a physical copy of the book by 17 January 2019. The full Terms & Conditions, judging criteria, and entry form are available at www.anzphotobookaward.com.
The growing interest in photo books created in the southern hemisphere is signified by the presence of internationally renowned photo book designer Teun van der Heijden, co-founder of Dutch graphic design agency Heijdens Karwai, on the judging panel. Heijden will join Judging Chair, Heidi Romano of Unless You Will, and four local experts in photo editing, book design and publishing including: 
Kriselle Baker of Baker Douglas Publishing (New Zealand)
Mags King, Managing Photographic Editor, Fairfax Media (Australia)
Adam Harding of Centre for Contemporary Photography (Australia)
Anita Totha of Remote Photobooks (New Zealand)
The finalists will be announced in early February 2019, and the Award ceremony will be hosted in Melbourne in March 2019. The resulting finalist exhibition will travel to Sydney, Brisbane, Wagga Wagga, Auckland and Wellington so photo book lovers from the region, who are also invited to cast their vote for the People's Choice Award, can experience the best photo books. Australia and New Zealand currently have to offer.

Momento Pro is Australia's first and finest print-on-demand book company that specialises in producing photo books and publications for photographers and artists in quantities of one up to 250. Momento Pro is also the patron of the Australia and New Zealand Photobook Award that celebrates and showcases the best photo books from the region to local and international audiences. Find out more at www.momentopro.com.au.
Details

Category: Equipment Blog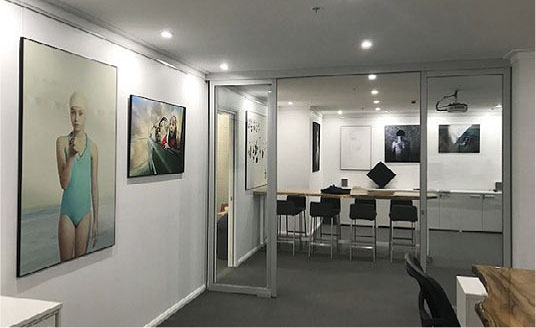 PHOTOS TELL YOU a lot more than words when it comes to a new meeting space in Arncliffe, Sydney, that features the photography of EIZO's Australian photography ambassadors.
The Gallery is designed as a combination office space, demonstration area and meeting place. One of the best things EIZO can do to sell its monitors is to let photographers see them in action and while this is not the key function of the new Gallery, there is a selection of EIZO's latest monitors scattered around the various meeting areas.
And already a number of photographers have given workshops and presentations in the EIZO Ambassadors Gallery.
So, why is it also a gallery? Around the walls you'll find photography by Jackie Ranken, Rocco Ancora, Les Walkling, William Long, Lisa Saad, Karen Alsop, Tony Hewitt, Peter Eastway and Mike Langford.
Said EIZO's Australian managing director, Matthew Bauer, "All the artwork has been beautifully printed, mounted and hung and I just can't believe how magical it is. A very big thank you to Les Walkling for his assistance and incredible attention to detail, generosity, and speed!"
So, if you're in Sydney, keep an eye out for events at EIZO's new Ambassadors Gallery.