Details

Category: Equipment Blog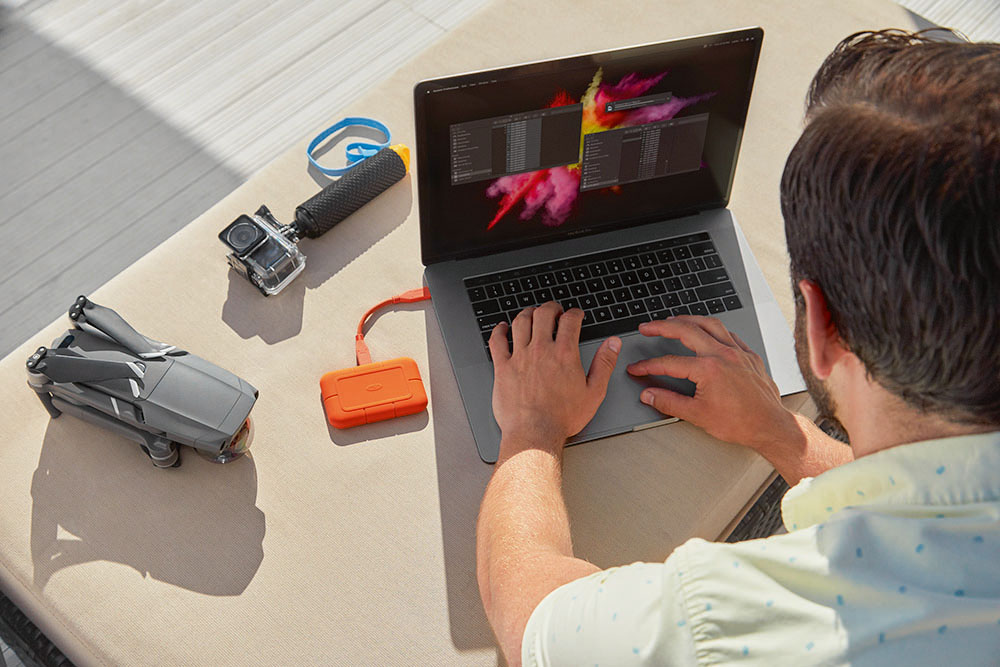 Small, Fast, High Capacity
A Special LaCie/Better Photography Promotion
While our image files are getting bigger, LaCie's Rugged drives are getting physically smaller. Check out the latest Rugged SSD drives – with up to 2TB capacity!
There's no doubt that while image quality is increasing, the average size of our cameras is getting smaller.
In fact, almost everything electronic is being reduced in terms of size and weight, which for most of us, is a good thing.
And it's especially good for photographers and video producers who have lots of data to store and protect because now we can take smaller drives out on location – or more drives if we choose.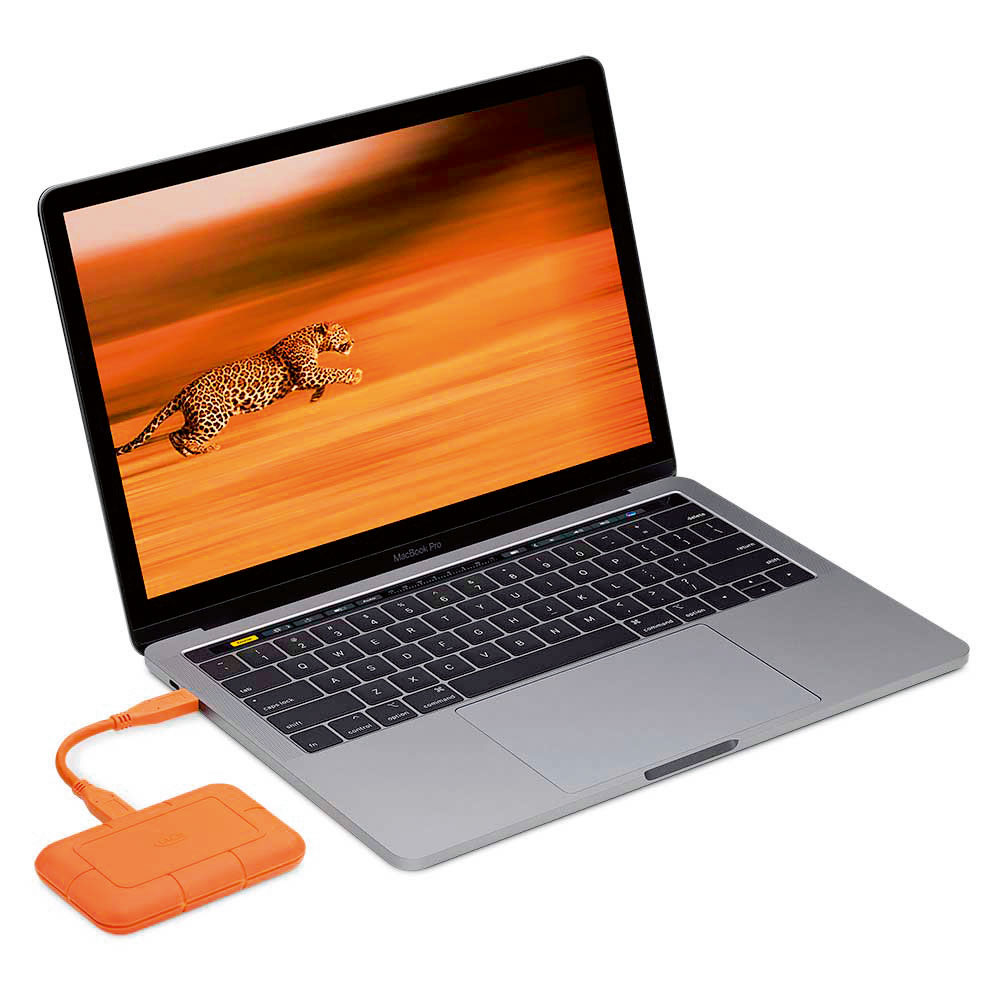 Use the LaCie Rugged SSD to expand your computer's storage space – with no loss of performance.
Portable drives like LaCie's Rugged range are mainly used out on location, away from our home or studio computers.
Very often, our portable computers run out of space on their hard drives, so we need additional storage, just to keep all our image files together.
However, as we well know, one copy of our files is never enough and while some of us have sufficient camera storage cards to last an entire project without being overwritten, most of us are recycling storage cards which means we need at least a second copy of all the image files we've taken.
So that's at least two drives and since some of us are especially cautious, a third drive isn't out of the question.
This explains why we're seeing photographers with three Rugged drives out on location – and video producers with many more!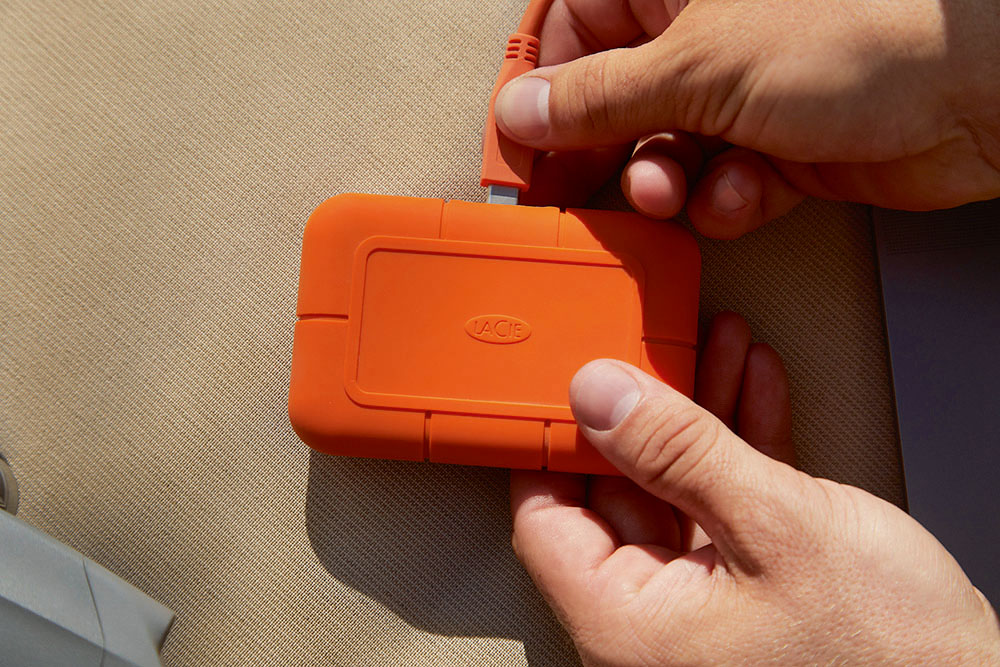 Attaching the LaCie Rugged SSD is as simple as plugging in the USB-C connector. USB 3
cable is also supplied.
Now, the original Rugged drives were not large by any measure, but their protective orange jacket and robust design did make them larger than drives designed for office duties only. It was a small price to pay because, let's face it, photographers and video producers visit some pretty inhospitable places and even in quieter locales, the hurlyburly of the shoot can mean equipment isn't looked after as carefully as it could be.
Having built-in protection is what has made the Rugged range of external hard drives so popular because photographers and video producers know what it's really like!
So, what if you could have three small Rugged drives which didn't take up much more space than one of the original Rugged drives?
Well, now you can! The new Rugged SSD drive is around one-third the size of the originals, but still offers a strong protective case in that famous, bright orange colour!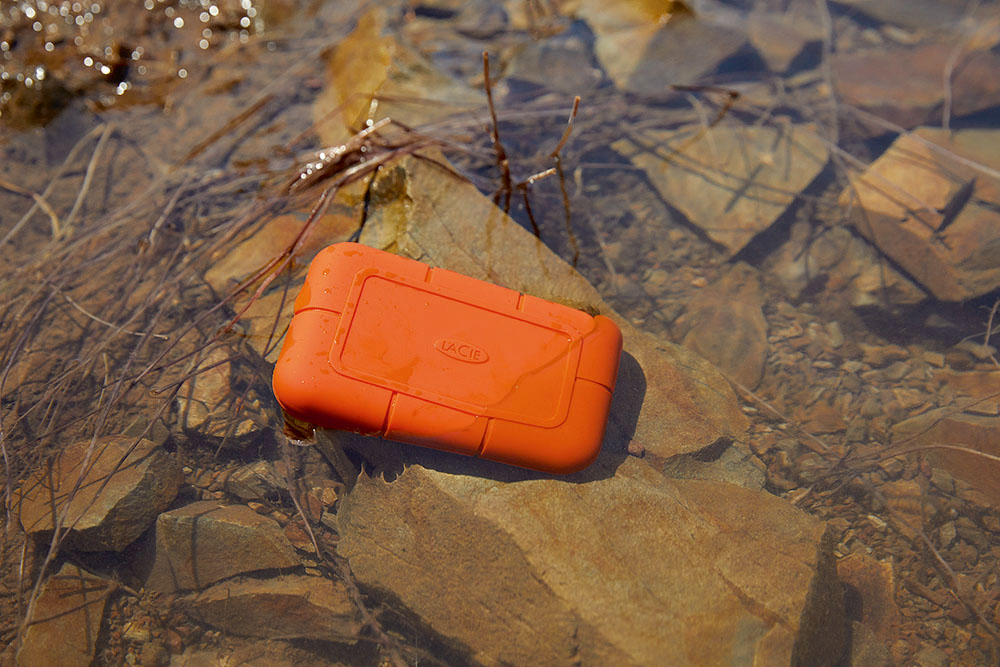 We don't recommend you do this, but it's nice to know how rugged the Rugged SSD
really is (it's rated IP67 waterproof)!
The LaCie Rugged SSD isn't just an external storage unit, it can be as fast if not faster than the internal hard drive on your computer! It's high performance of up to 1000MB/s means you don't need to keep current data on your laptop's main drive. Its also the easiest way to expand your existing laptop – simply plug the LaCie Rugged SSD drive into your laptop via the USB-C connector.
The hand-held Rugged SSD provides plenty of capacity (you can choose between 500GB, 1TB and 2TB) and, like all members of the next-generation Rugged family, it is rated IP67 for water resistance, three-metre drop tolerance, and two-ton car crush resistance.
The Rugged SSD also comes with Seagate's five-year limited warranty and Rescue Data Recovery Services plan for added piece of mind, as well as a one-month complimentary membership to Adobe® Creative Cloud® All Apps Plan.
The Rugged SSD NVMe drives are compatible with both Mac and Windows computers, come with both USB-C and USB 3.0 cables, and weigh just 130 grams.
If you want peace of mind out on location, these are the new hallmark drives for the photographic and video production industries.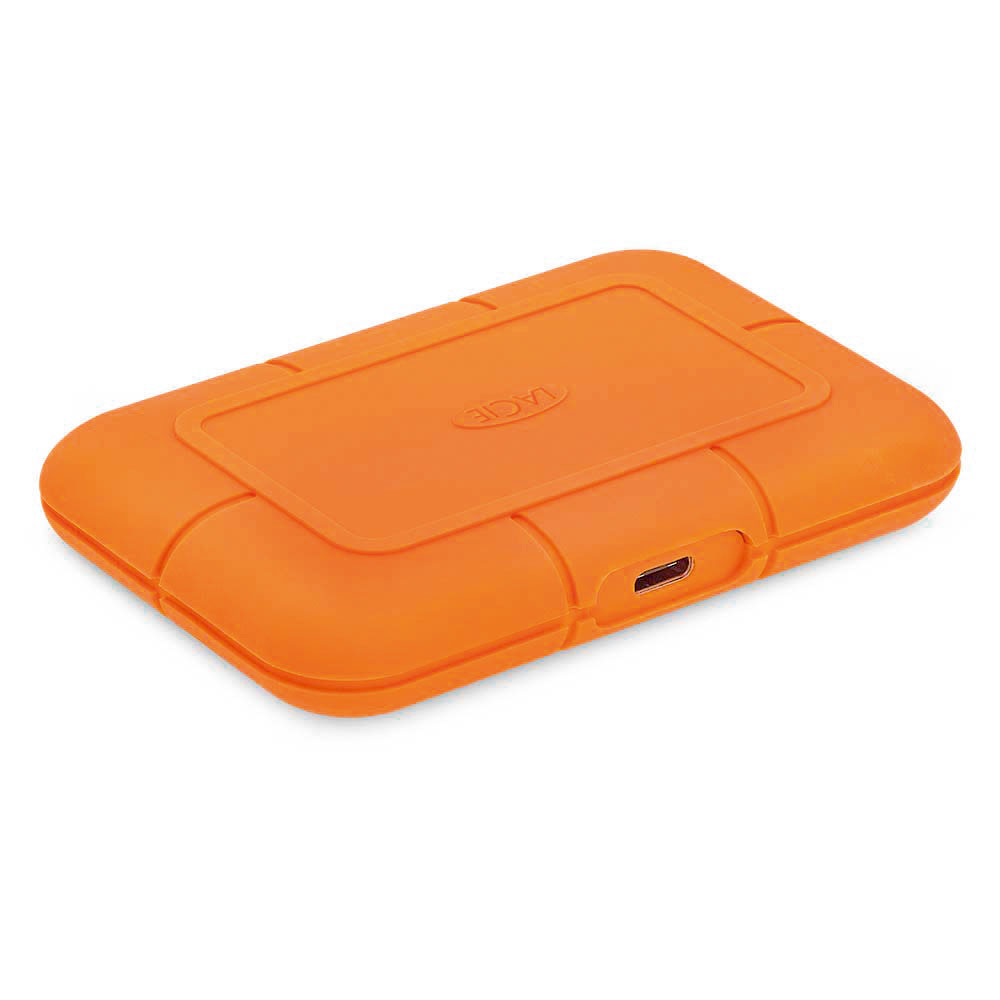 LaCie's Rugged SSD – small and light, but super fast and powerful!
For more information, visit www.lacie.com/as/en/, a specialist photo supplier or better computer suppliers Australia-wide.
Details

Category: Equipment Blog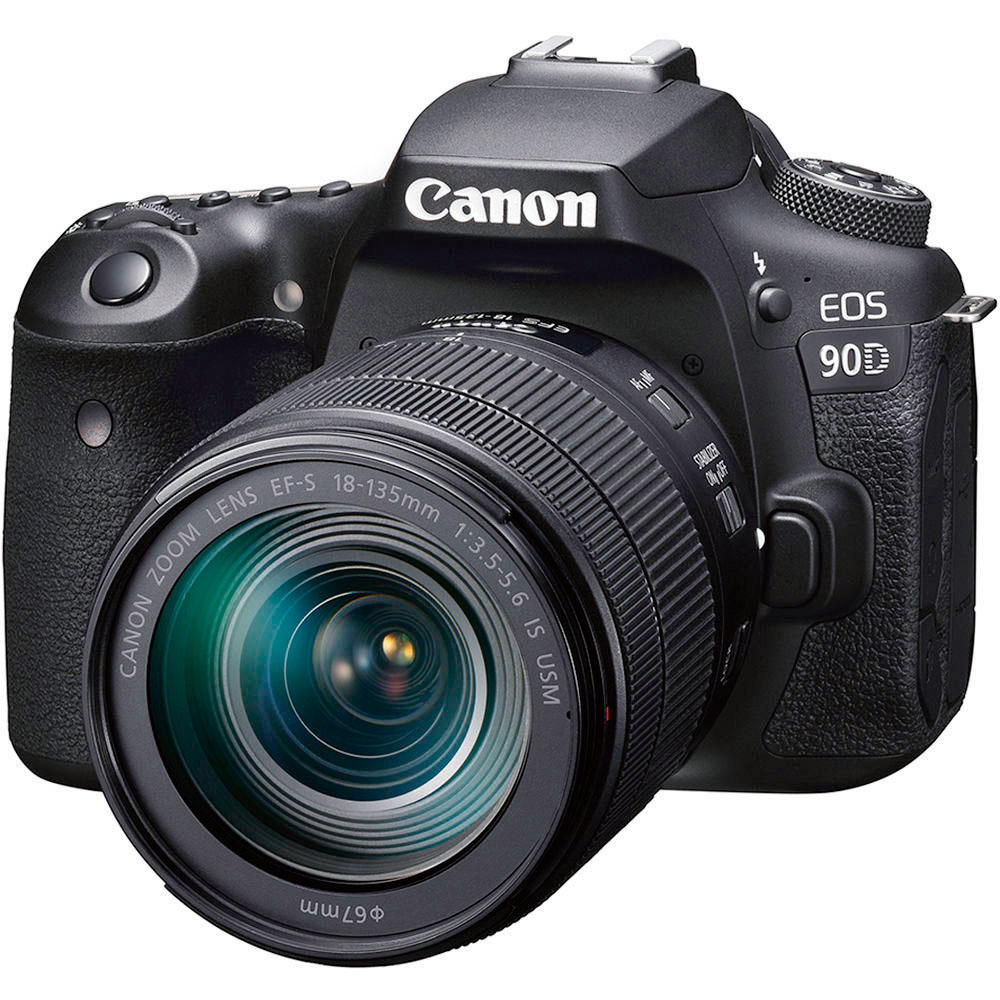 AS MIRRORLESS cameras outsell DSLRs, it appears the manufacturers still selling DSLRs are pulling out all stops to extend the life of what is arguably photography's most successful design to date. And one of the advantages the DSLR seems to have over mirrorless cameras is speed, or if not speed, power usage.
With a DSLR, the viewfinder is always 'on' because you're looking through an optical path which requires no power, whereas with mirrorless cameras, you need an electronic viewfinder (or the rear LCD screen), and this not only chews through power, it can take a split second to power on. It's this split second that is so important for sport and wildlife photographers - and perhaps this is who Canon has in mind for its latest EOS 90D.
The EOS 90D DSLR shoots 10 fps with autofocus tracking and 11 fps in Live View. Canon suggests the optical viewfinder better enables the responsiveness needed to shoot wildlife, such as birds in flight, while all the camera's essential settings are still visible within the viewfinder, as we would expect. And given the EOS 90D isn't powering an EVF, a fully charged battery can provide enough juice for up to 1300 shots.
Inside, the new camera features a 32.5-megapixel APS-C CMOS sensor coupled with the DiG!C 8 processor. The processor also unlocks lens correction tools, including the Digital Lens Optimiser and Diffraction Correction, which produce corrected images straight out of the camera.
Also improved is eye autofocus tracking (so face and eye are on board, but not head detection as found in the new EOS-1D X Mark III – see article later in the magazine), working in collaboration with a 220,000-pixel RGB+IR metering sensor with flicker detection. This new sensor works from ISO 100 to 25,600 and the camera focuses in very low light, down to EV -5 when used with lenses with f1.4 or wider apertures.
For more information, visit https://www.canon.com.au/cameras/eos-90d
Details

Category: Equipment Blog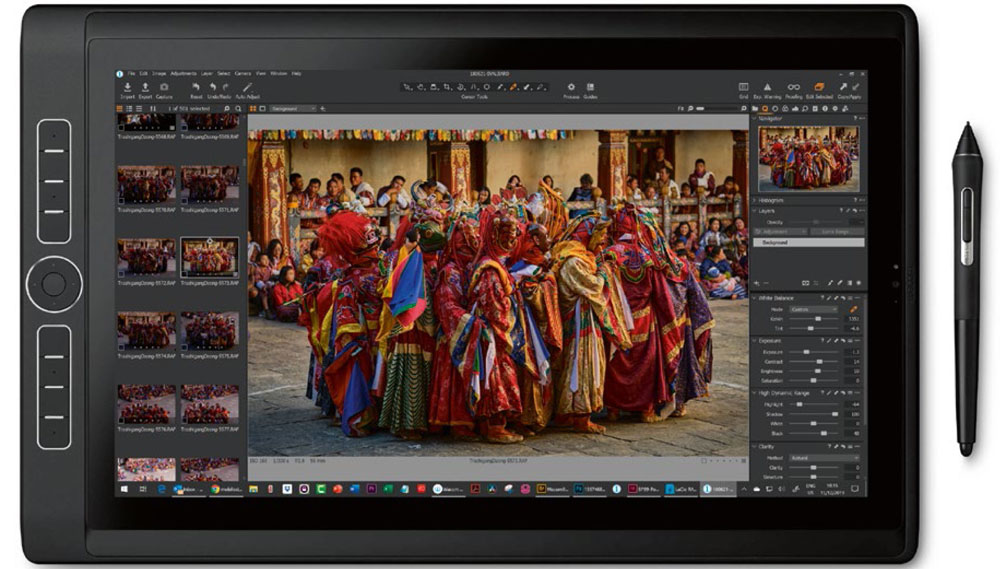 Whether travelling abroad or on the couch at home, the new MobileStudio Pro lets you work wherever you want, whenever you want. By Peter Eastway.
At the end of a shoot, there's nothing better than sitting down with a Wacom MobileStudio Pro to review and edit your work. Best of all, it doesn't matter where you're shooting because the battery powered MobileStudio Pro operates anywhere.
I take it to Antarctica with me on one month voyages, to New Zealand for my art photography workshops with Tony Hewitt, and I'm just back from photo tours to Bhutan, Iceland and Bolivia, all accompanied by my trusty MobileStudio Pro.
Before listing the important improvements on the latest MobileStudio Pro, it's worth explaining why I find it an essential tool for the way I work. At the heart of what we do as photographers, when editing our work, is make decisions about our images based on how they look on-screen.
Whether you're using your files to make prints or simply to show them on social media, it's important to start the process with a file that has correct colour and tone.
However, if you're using a screen that is highly saturated or oozing with contrast, it's very difficult to start from a neutral point and who knows what your photos are going to look like on other screens or as prints.
And that's why I love the MobileStudio Pro because the screen is first class. In fact, it's the best I've seen on a portable computer.
In my opinion, there aren't that many portable computers (laptops and tablets) that have suitable screens for photography. They might look great for playing a movie or showing a business graph, but they struggle to accurately render my photographs.
Many laptop screens have good brightness, contrast and colour, but the resulting combination bears little resemblance to the photo files I am editing.
When working on my files, I need to see an accurate representation of colour and tone and this is where Wacom's MobileStudio Pro excels.
On paper, the MobileStudio Pro 4k (3840 x 2160), 15.6-inch display offers 85% of the AdobeRGB colour space, but equally important is the silky-smooth tonal gradient (from white to black) and a low-sheen, etched-glass surface that produces a viewing screen that is ideal for photographers.
The result is exactly what I need when working out on location.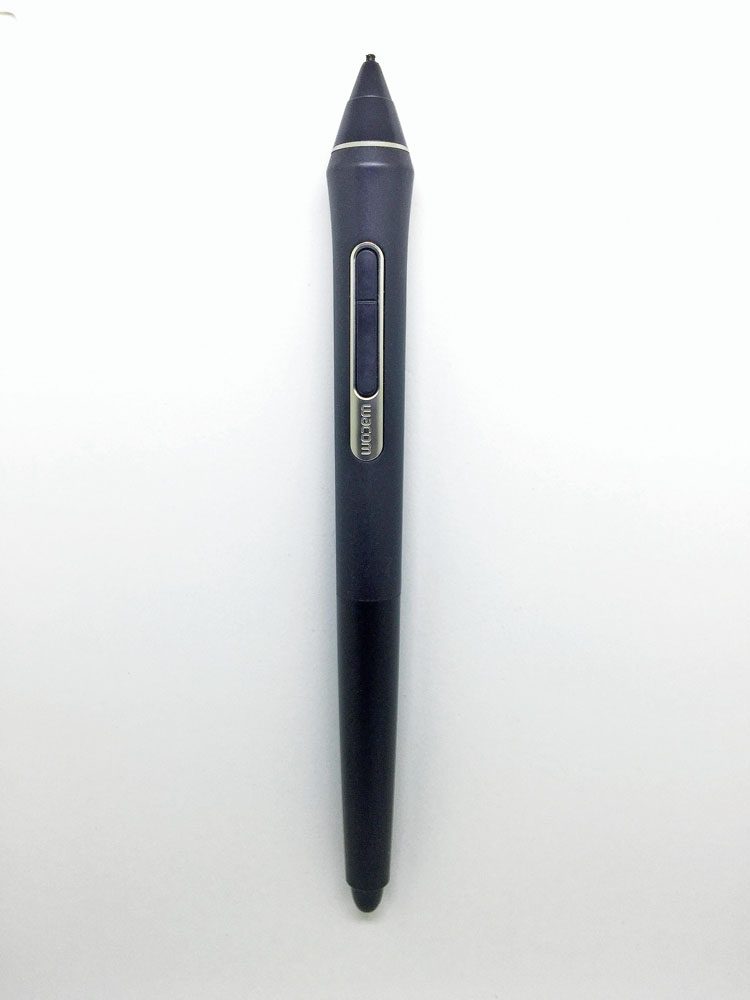 Looking at a great screen is one half of the enjoyment, the other is being able to edit your photos with layers and adjustments using the Wacom Pro Pen 2.
(I could use my finger on the touchscreen, but in comparison to the Pro Pen 2, it is a rather blunt instrument!)
These days, there are a number of tablets and laptops offering pens, but none offer the precision and control of the Pro Pen 2.
It offers virtually lag-free pen performance with tilt response and 8,192 pen pressure levels for precision and control. And thanks to Wacom's battery free, electro-magnetic resonance (EMR) technology, the well-balanced and ergonomically designed pens never need recharging, no matter how long a project takes.
But that's the specifications talking. The real experience happens where the pen tip meets the screen. Optical bonding reduces parallax error (so you're pointing precisely at the area you want to), while the etched glass surface creates the natural feel of pen on paper – and although that is probably designed more for artists, it is equally welcomed by photographers. It just feels and works great.
But wait, there's more! Now add in the eight customisable, application specific ExpressKeys™, together with the Radial Menus, Multi-touch control and the included Wacom Stand. I can also use the MobileStudio Pro anywhere without a keyboard or a mouse. And I can use it on long haul flights, in hotels while on location, or curled up at home on the couch watching the cricket.
The MobileStudio Pro continues to offer its hybrid capability as well, allowing both Windows® and Mac® users to connect the device to their PC or Mac desktop workstation and use it as a Cintiq display (a Wacom Link™ Plus adaptor is required – sold separately).
However, the MobileStudio Pro isn't just a pen and screen system, it's a fully functional Windows 10 computer. When travelling, I'm working with Capture One, Adobe Creative Cloud and Davinci Resolve, exactly the same applications I use on my desktop at home and in the studio.
And then if I'm adding in some captions or some EXIF data to my files, and I want to check on the spelling of a location I've photographed, I simply switch over to my web browser and Google what I want to know.
The MobileStudio Pro has everything I need for travelling on the road and with the new model, it has some extra grunt as well.
When I started using the MobileStudio Pro many years ago, I was shooting 80-megapixel files and doing very little video. Today, my still files are up to 150-megapixels and I'm shooting quite a bit of 4K video as well. I noticed that my MobileStudio Pro didn't seem to be as fast as it used to be – obviously!
The new Wacom MobileStudio Pro 16 solves all this by offering a range of improvements that are all designed to handle larger volumes of data more quickly.
It is now powered by an Intel Core i7 Quad-core processor, 16 GB memory, a 512 GB SSD and a NVIDIA Quadro P1000 graphics for highest performance.
Even better, a new back-door feature allows easy replacement and upgrade of the SSD and DDR memory, making the Wacom MobileStudio Pro future-proof for even the most challenging projects.
And it's easy to do! I have just added in a 2TB SSD and ramped up the RAM to 32 GB, so now the MobileStudio Pro is flying faster still and, when travelling, I can fit in all my raw and video files without needing an external drive (but I still need an external drive for backups, of course).
For more information, visit www. wacom.com/en-au. And to purchase any of Wacom's products, visit the Wacom eStore at buywacom.com.au/, or selected retailers.
10% OFF For Better Photography Readers
Use this coupon code in the Wacom eStore