Details

Category: Equipment Blog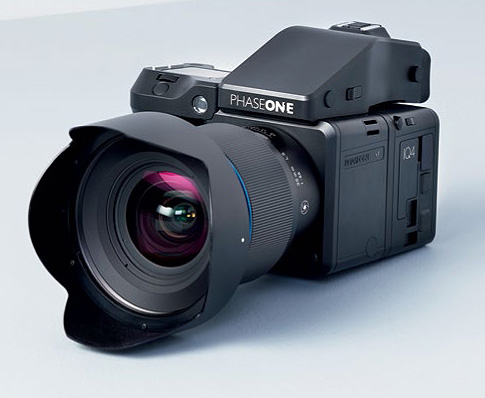 How many pixels are enough? The Phase One XF IQ4 camera systems are built upon a new and expandable Infinity Platform and three 'full-frame' medium format camera models are offered, including the IQ4 150MP (151-megapixels), the IQ4 100MP Trichromatic (101-megapixels), and the IQ4 150MP Achromatic (151-megapixels).
Most interesting with the Infinity Platform, Phase One has moved the core of Capture One's imaging processor into the IQ4 back itself. Called 'Capture One Inside', this offers raw file control in your camera. Image editing and processing – once possible only in the Capture One software application on a computer – can now be controlled within the IQ4 – although you will only be using the back's relatively small LCD screen, so you mightn't be doing a lot of retouching! However, it's a start of what could be a wholesale change in the way cameras are built and used.
Capture One Inside enables:
• improved preview quality;
• JPEG processing;
• IIQ style integration;
• improved Live View, faster frame rate, and new tools.
Phase One is known for its modular, open-platform approach. Like the Phase One XF camera body, introduced in 2015, the Infinity Platform of the IQ4 has been engineered to anticipate developments in technology and expand functionality to support changing workflow demands.
The IQ4 150MP and IQ4 150MP Achromatic models feature an ultra-efficient pixel design (the Backside Illuminated (BSI) sensor) that delivers unprecedented image quality and detail. It's a world first in full-frame medium format photography.
Wireless, USB-C and Ethernet offer greater control of connectivity and workflow. It means users will be able to interface directly with accessories such as hard drives, NAS storage, network solutions and mobile devices, while the new Ethernet and USB-C ports can offer charging capabilities of the camera system or sustained power from compatible devices. Support for both XQD and SD memory cards can be combined with the above tethering options to provide a multitude of workflow solutions.
For full details, visit www.phaseone.com
Details

Category: Equipment Blog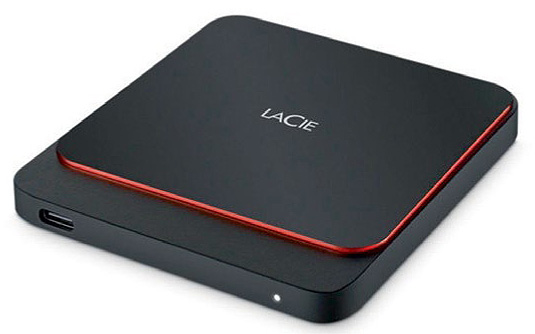 LaCie is well known for producing portable hard drives. The highly visible orange casing for its Rugged drives can be seen on film and photography sets around the world and, most importantly, there is a high level of physical protection for the valuable data inside.
Nevertheless, once Seagate (who owns LaCie) purchased Toshiba (who makes small solid state storage devices), it seemed inevitable that LaCie would deploy smaller SSD storage devices as well. While the Rugged drives are not large and easily fit into a camera bag, the new LaCie SSD drives are one quarter the size and much lighter still. You'll hardly know you're carrying one!
LaCie's Portable SSDs are compact, external solid state drives which offer fast and reliable performance featuring USB 3.1 Gen 2 (10 Gb/s) technology, with a USB-C connector for universal compatibility.
With maximum sequential read/write speeds of 540/500 MB/s, the LaCie Portable SSD is available in 2 TB, 1 TB or 500 GB capacities. As an example of its throughput, the light-weight solutions can transfer one hour of 4K 30 fps video footage in less than one minute and store up to 65 hours of 4K 30 fps video or up to 20,000 raw photos (depending on your raw file size, of course, and the capacity of your chosen LaCie Portable SSD - we're talking the largest 2 TB capacity here).
Given the units high speed, a LaCie Portable SSD is also a great alternative to serve as a scratch disk, especially if you're working on location with a laptop. This configuration allows users to edit content directly off the LaCie Portable SSD, freeing up valuable workstation resources or serving as the perfect shuttle drive to quickly transfer files from capture devices on-set back to the studio.
Other key features include:
• pre-formatted exFAT for Apple macOS and Microsoft Windows;
• LaCie Toolkit Software Suite;
• drop resistance of up to two metres;
• a three-year limited warranty;
• three-year Seagate Rescue Data Recovery Plan;
• one complimentary month of the Adobe Creative Cloud All Apps plan; and
• USB-C and USB-C to USB 3.0 cables included.
The new LaCie Portable SSD will be available in 2TB ($539.99 USD), 1TB ($269.99 USD), and 500GB ($124.99 USD) capacities. Australian prices yet to be confirmed as we go to press.
For more information visit www.lacie.com.au
Details

Category: Equipment Blog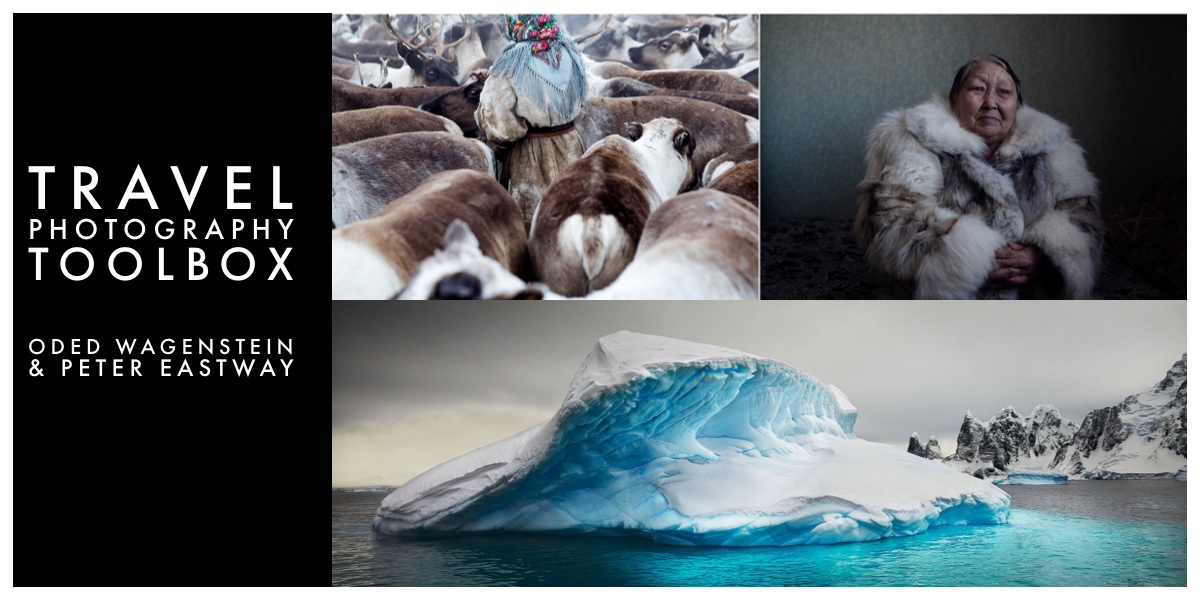 You probably heard it before: a good image is a storytelling image. But what is a visual story and how to evoke it in your work?
There's far more to travel photography than carrying a smart phone - although a smartphone will do if that's your choice. Oded Wagenstein and Peter Eastway have quite different approaches to photography, but a common philosophy in that so much of our photography happens behind the camera, not just in front of the lens. It's all about setting up the trip and thinking through what you want to achieve that determines the outcome.
This workshop will share with you how two of the world's leading photographers tackle travel photography, delivering both practical and philosophical approaches that will transform your travel snaps into a portfolio of considered masterpieces! Added bonus - practical advice selling your work from industry editors.
SCHEDULE
Part one - Preparation:
9.00am     Introduction - Peter and Oded introduce themselves

9.15am     Getting ready - planning your trip - itinerary, equipment, outcomes (Peter) 

10.00am   Finding stories - crafting your unique voice (Oded)

10.45am   Morning tea (15 min)
Part two - In the field:
11.00am    Making the portrait - creating visual stories with people (Oded)

12.00pm    Landscape photography; key capture techniques & approaches illustrated with real examples (Peter)

1.00pm      Lunch (1 hour)
Part three - Back at home:
2.00pm      Guest speakers

3.00pm      Post-production on the road for travel photographers - creating the wow factor (Peter)

3.45pm      Building a photo essay (Oded)

4.30pm      Making a living of travel photography (Peter & Oded) + Q&A.

5.00pm      Close
Date: 6/5/19
Time: 9:00am - 5:00pm (lunch included over a 1 hour break)
Location: Social Club, Imperial Hotel, 252 Oxford St, Paddington
Cost: $395 (GST incl)
Bring a group (2+) for $100 off each ticket.
For further information and bookings visit the Head On website, click here.