Details

Category: Equipment Blog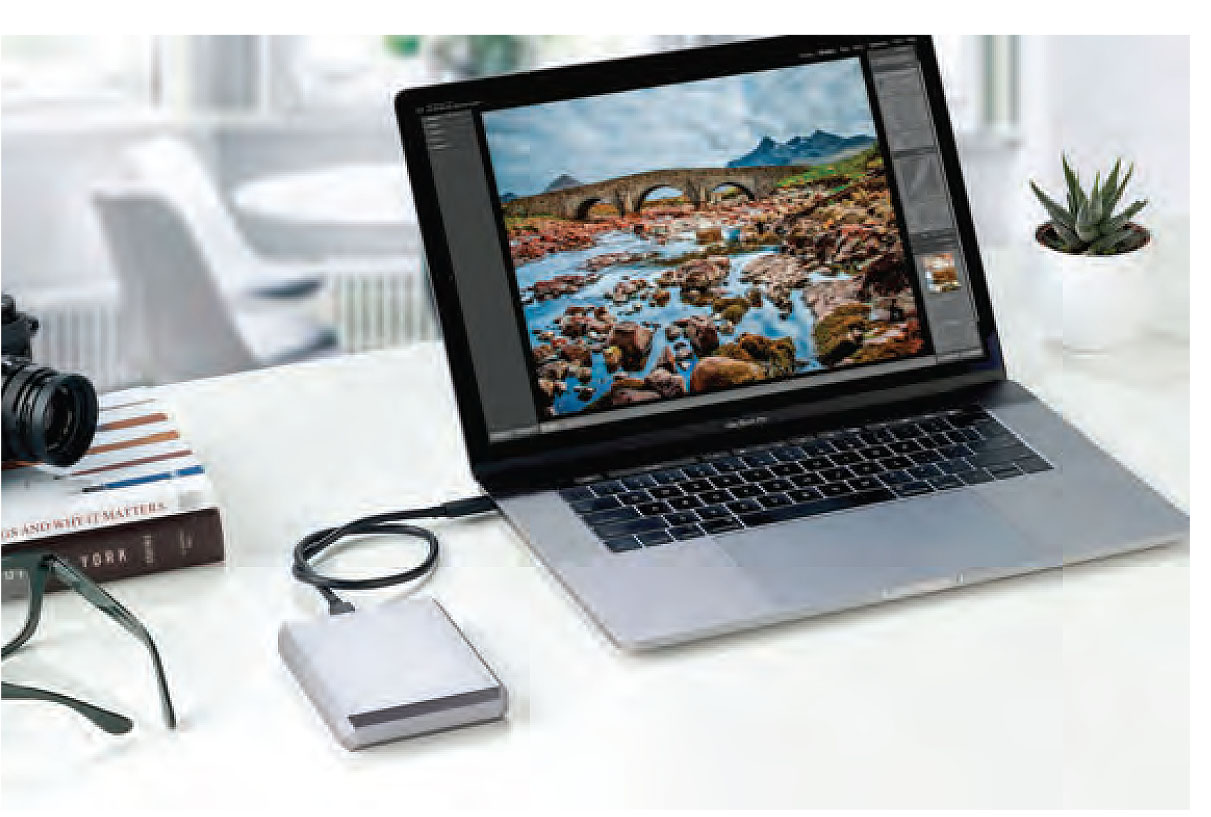 It's scary when you think about how many times a day or an hour or a second, we use our computers to access information. Accompanying the release of LaCie's new solid state Mobile Drive range was a quote from an IDC whitepaper (sponsored by Seagate) that says 5 billion consumers are interacting with data, every day. By 2025, this will jump to 6 billion or around 75% of the world's population – and each of those 6 billion people will have a data interaction every 18 seconds! And the amount of data? The report estimates there will be 175 zettabytes by 2025 – and we don't dare look at how big a zettabyte is!
So, we're figuring LaCie was just letting us know that the market for storage space is alive and well, and that people are always looking for more space and fast access to that space. Hence the introduction of the LaCie Mobile Drives.
The new LaCie Mobile Drive is useful for lower capacity photographers who just need an extra drive to store their images next to their laptop, all the way to power users who will find they need several of the 5TB drives (capacities include 1, 2, 4 and 5TB) for backups, archives and working on the road.
The Mobile Drive works with both Mac and Windows computers, but the space grey colour is only available through Apple stores. Connection is via USB-C and of course, the units will still talk to what are affectionately called 'legacy computers' , those with USB 3.0 and slower connectors.
If you want something that's even faster, look at LaCie Mobile SSD. When there is a need for fast file transfers, LaCie Mobile SSD dishes out intense speeds of up to 540MB/s, but its largest capacity is 2TB. Nevertheless, whether shuttling content from the set to postproduction or using it as a scratch disk editing 4K video projects, it has the speed! Currently these are only available at Apple stores.
Both the Mobile Drive and Mobile SSD units feature a new diamondcut design and include a 1-month subscription to the Adobe Creative Cloud All Apps plan. LaCie Mobile Drive features a 2-year limited warranty, while LaCie Mobile SSD offers a 3-year limited warranty and a 3-year subscription to Seagate Rescue Data Recovery plan.
For more information visit www.lacie.com/as/en
Details

Category: Equipment Blog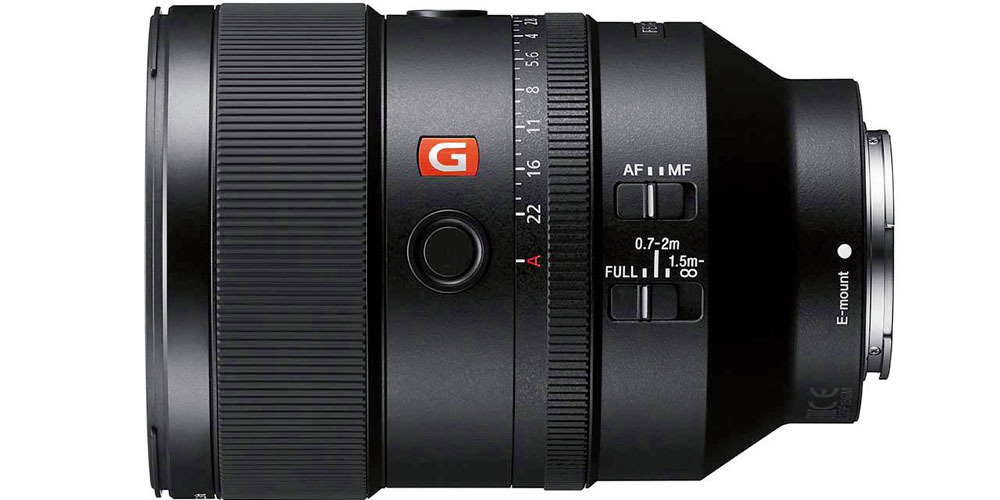 It's true that Apple and other phone makers have new cameras that feature a shallow depth-of-field effect. They obviously know something and perhaps it's as simple as creating photos with a difference to get people to notice your work.
As enthusiast photographers, we can take this a step further by using a mid-telephoto lens instead of the phone camera's wideangle, resulting in even shallower depth-of-field and an effect that smart-phones can't replicate (yet)! Sony's G Master FE 135mm f1.8 fullframe lens (SEL135F18GM) is a great example of pushing the creative envelope with high quality optics.
And the trick to a high quality, wide-aperture zoom is keeping the image sharp from corner to corner, not just in the middle of the frame. The FE 135mm f1.8 GM boasts an innovative optical design that places XA (extreme aspherical) and Super ED (Extra-low Dispersion) glass elements in the front group to effectively suppress all common telephoto lens aberrations.
Additionally, the Super ED element plus one ED glass element are strategically positioned to compensate for axial chromatic aberration, minimise colour fringing and maximise overall resolution, ensuring outstanding image quality.
For further clarity, Sony's Nano AR Coating is applied to reduce flare and ghosting that can occur, for example, when shooting backlit portraits.
An 11-bladed circular aperture mechanism contributes towards achieving extremely natural and beautiful background defocus (bokeh), and the effect is maximised wide-open at f1.8.
The new lens features dual-autofocus groups in a floating focus arrangement for improved close-up capability, allowing a minimum focus distance of just 0.7 metre.
To ensure that this lens can keep up with fast-moving portrait and sports subjects, the FE 135mm f1.8 GM has been equipped with four XD linear motors to achieve rapid, reliable and speedy AF tracking and performance. There is also a control algorithm that helps to maximise control response and ensure quiet, low-vibration AF.
For further information, contact your camera retailer or visit www.sony.com.au
Details

Category: Equipment Blog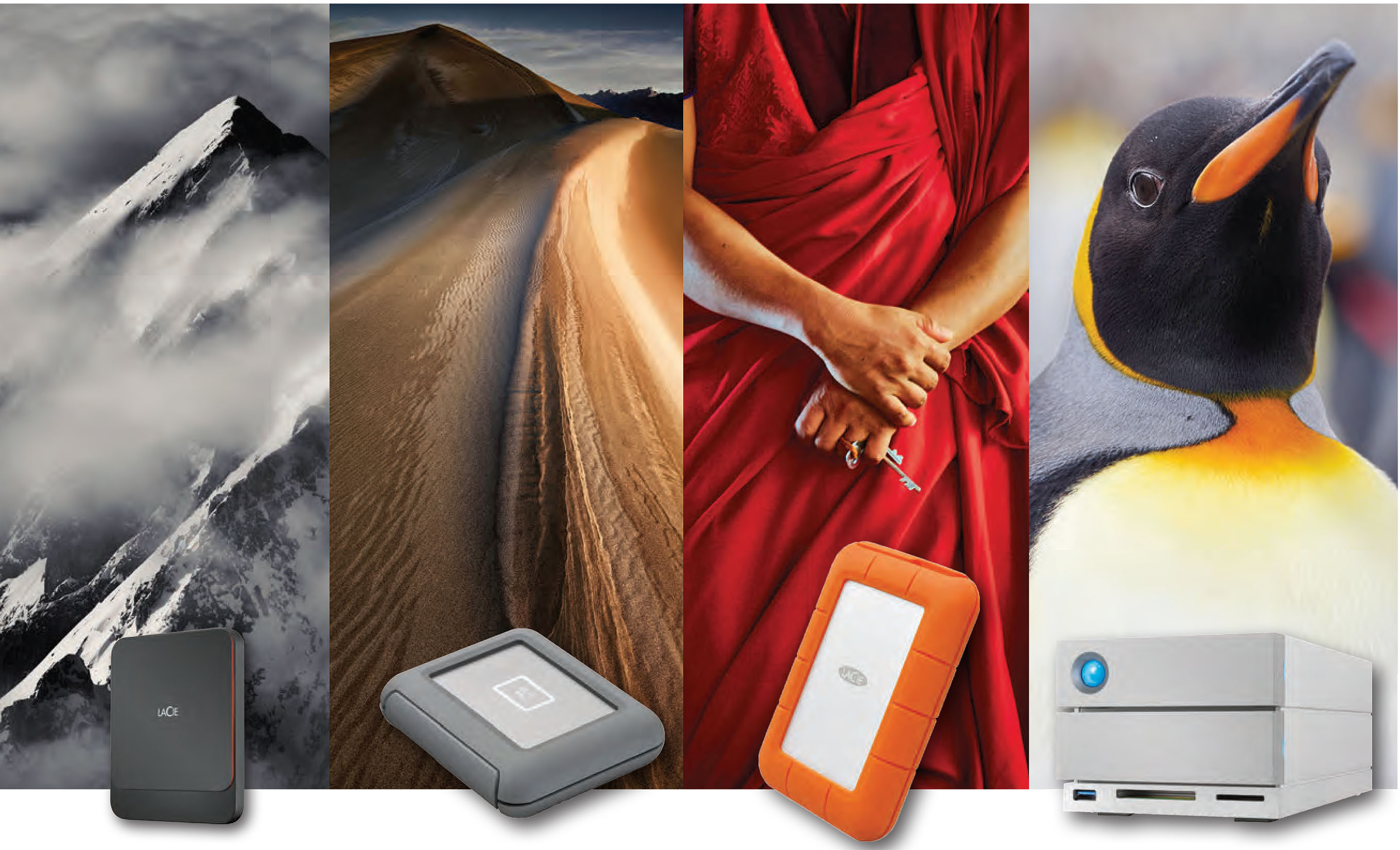 Special Promotion:
The Travel Photographer's Friends
Mobile • Rugged • Portable • SSD • Co-Pilot • 2big Dock
From location to home or studio, LaCie's exceptional range of storage devices has the intrepid travel photographer covered for any eventuality. There's no need to worry about losing your photos, ever! Technology means our cameras can capture our precious images or videos and, literally in seconds, we can copy, backup and archive these files so they need never be lost.
There's a lot of talk about using the 'cloud' as a backup solution – and it is a solution, but not the only solution and not the best solution. Travel photographers will immediately understand what this means as they struggle to get slow internet connection in many parts of the world – and no internet connection in others!
New Mobile Drives
The best solution for photographers and video producers is a combination of on-site backup drives and larger capacity storage back at home or in the studio. And LaCie has you covered, beginning with a new consumer range of ideal drives for travelling, the LaCie Mobile Drive and LaCie Mobile SSD.
Introduced at a more affordable price point, the new Mobile Drive comes in configurations up to 5TB, more than enough to cover an extensive photo shoot on the travel itinerary of a lifetime! The Mobile Drive works with both Mac and Windows computers, but the space grey colour is only available through Apple stores. Connection is via USB-C and of course the units will still talk to USB 3.0 and slower connectors.
However, when there is a need for fast file transfers, the LaCie Mobile SSD dishes out intense speeds of up to 540MB/s and offers capacities up to 2TB (available only at Apple stores).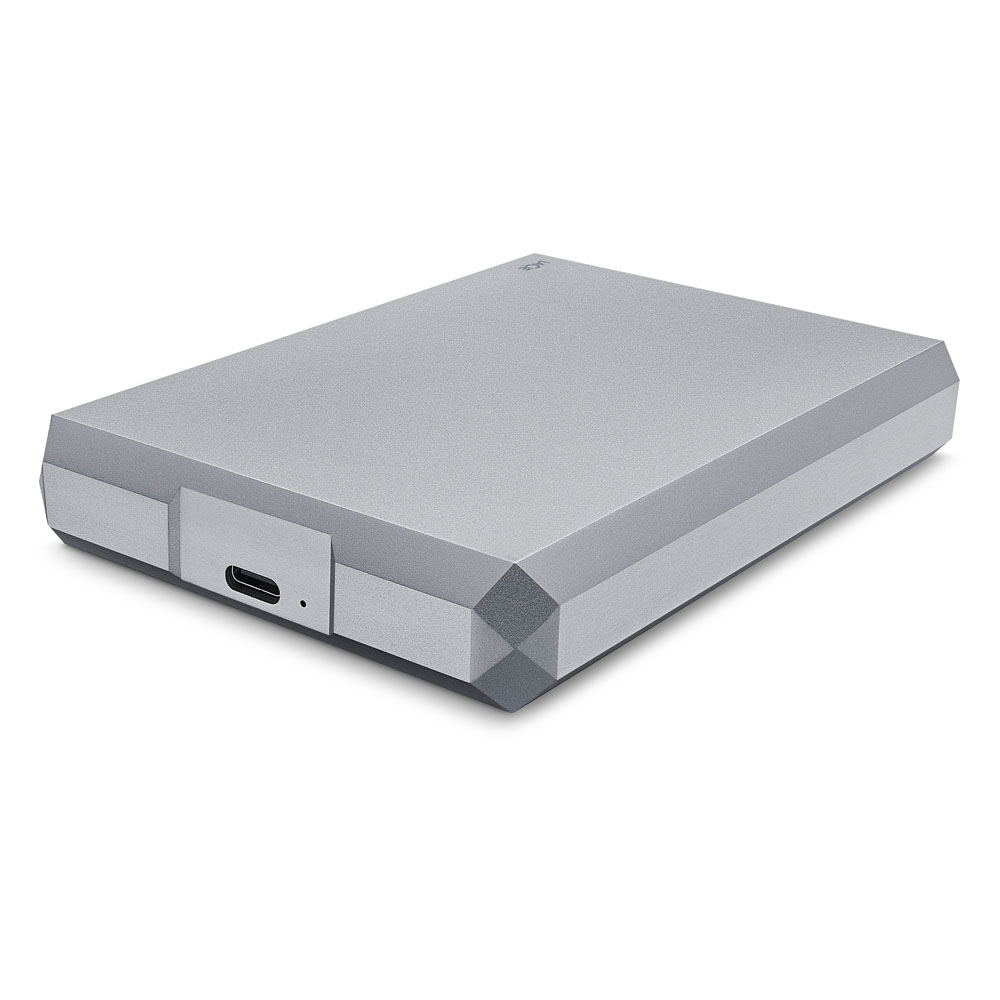 (Above) LaCie's new MobilePortable SSD drives are literally small and light enough to fit into a shirt pocket.


Rugged Still
LaCie is possibly best known for its bright orange portable drives: the Rugged range. These are specifically designed for location use and are ideal for travelling photographers.
LaCie's Rugged drives come in a number of different configurations and capacities of up to 5TB. For instance, the Rugged RAID Pro has a built-in SD card reader which will make backing up your files really easy in the field.
The Rugged Thunderbolt USB-C is USB-C compatible with blazingly-fast Thunderbolt speeds. You can connect to USB 3.0-compatible computers as well as to USB-C and Thunderbolt 3 ones. And you can even spec it with an optional SSD, providing performance of up to 510 MB/s.
Portable and Compact
Talking of SSD drives, which due to their small size and light weight are now the travel photographer's favourite, LaCie's Portable SSD drives have you covered! They are so fast you can backup your images and then continue to edit straight from these external drives, with speeds of up to 540MB/s.
SSDs really are the travel photographer's drive of the future, offering video transfers of an hour of footage in less than a minute! And as for still photographs, don't blink because they will be copied!
No Computer?
So, you're out on location without a computer. What are your options? One is to take lots of memory cards, but you'd certainly feel safer if you could backup the memory cards as well!
LaCie's DJI Copilot is a complete backup solution without a computer. It means that no matter where you are, you can quickly insert an SD card into the DJI Copilot and make a copy of your files. You don't need to turn on your laptop. You don't need an external power supply.
And you don't need a smartphone or tablet either, but if you happened to have one nearby, there's a lot more you can do with the DJI Copilot and the Copilot BOSS app.
The DJI Copilot is a BOSS (Backup On-Set Solution) device with 2TB capacity, an SD card slot and two USB ports so you can copy files directly from your memory cards or the camera.
What might not be immediately obvious is that the DJI Copilot can also copy your backed-up files to another hard drive, like a LaCie Rugged, for example. This means there is no limit to the number of backup and archive copies you can create, all out on location, all without a laptop.
Back at Home
Returning home, most travel photographers need to clean out their laptop and download their portable drives and memory cards. To make this seamless and easy, the solution is a LaCie 2big Dock. It acts like a hub.
LaCie's 2big Dock is primarily an external storage device that comes in 8TB, 12TB, 16TB, 20TB and 28TB configurations. It solves all your connectivity problems because its main connection points are USB-C and TB3. Plug it into your laptop and not only have you connected a lightning fast backup device, there is a suite of connectedness on board as well.
The 2big Dock features dual Thunderbolt 3 (TB3) ports, providing the fastest transfer and operational speeds currently available. TB3 is the new 'high speed' standard.
However, if your computer isn't yet TB3 compatible, you can still obtain very fast speeds using the additional USB 3.1 port, which is compatible with USB-C.
We've just touched on the many ways LaCie can help the modern travel photographer.
For more information, visit www.lacie.com, a specialist photo supplier or better computer suppliers Australia-wide.
STOP PRESS! 

28TB LaCie 2big Dock!

If you're looking for a little more capacity, Seagate has 14TB drives which LaCie is now using in its 2big Dock. And the good news is that since the 2big Dock offers RAID storage with two drives, it is able to offer an incredible 14TB capacity. That's two copies of everything up to 14TB! Woohoo!!