Details

Category: Equipment Blog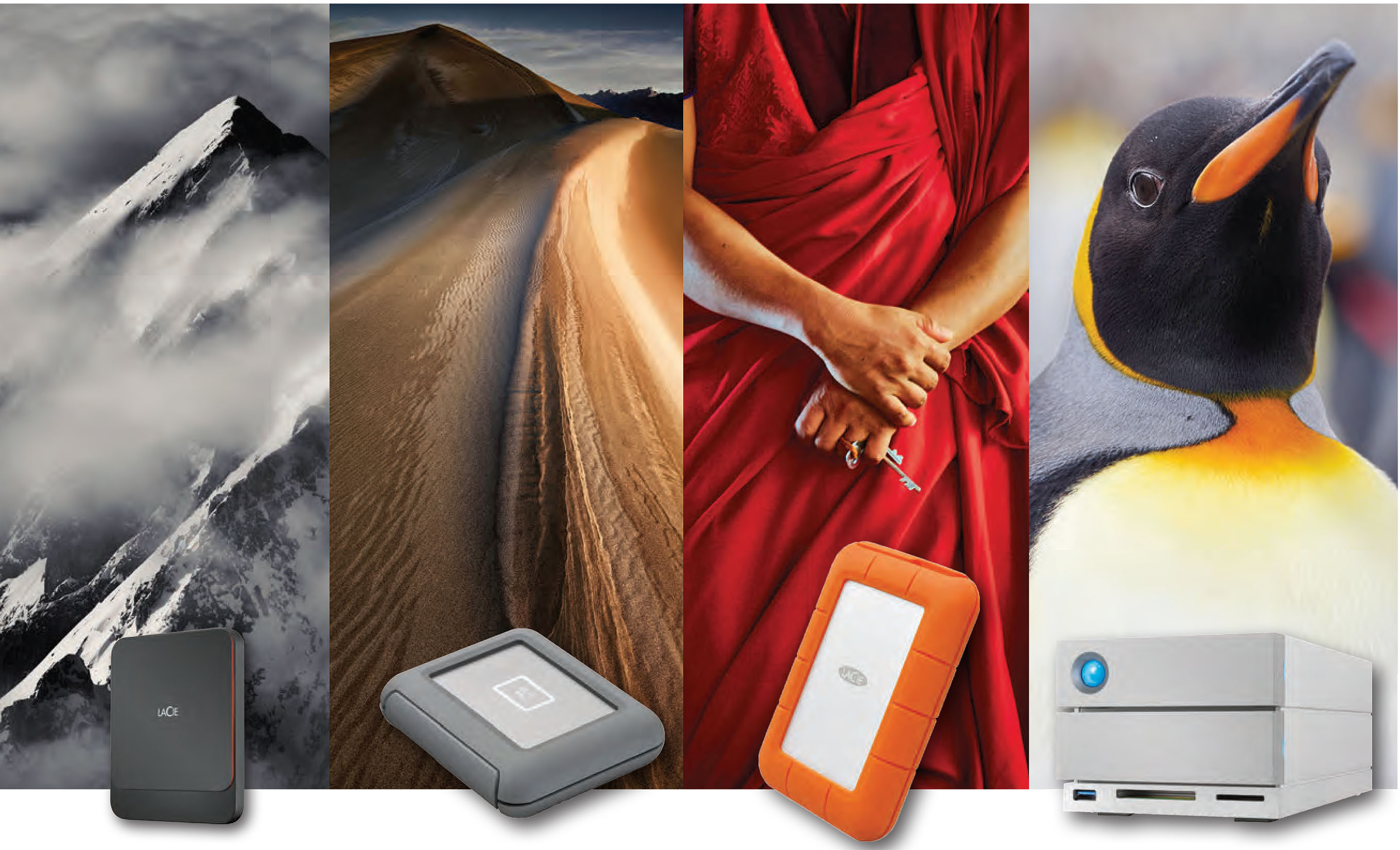 Special Promotion:
The Travel Photographer's Friends
Mobile • Rugged • Portable • SSD • Co-Pilot • 2big Dock
From location to home or studio, LaCie's exceptional range of storage devices has the intrepid travel photographer covered for any eventuality. There's no need to worry about losing your photos, ever! Technology means our cameras can capture our precious images or videos and, literally in seconds, we can copy, backup and archive these files so they need never be lost.
There's a lot of talk about using the 'cloud' as a backup solution – and it is a solution, but not the only solution and not the best solution. Travel photographers will immediately understand what this means as they struggle to get slow internet connection in many parts of the world – and no internet connection in others!
New Mobile Drives
The best solution for photographers and video producers is a combination of on-site backup drives and larger capacity storage back at home or in the studio. And LaCie has you covered, beginning with a new consumer range of ideal drives for travelling, the LaCie Mobile Drive and LaCie Mobile SSD.
Introduced at a more affordable price point, the new Mobile Drive comes in configurations up to 5TB, more than enough to cover an extensive photo shoot on the travel itinerary of a lifetime! The Mobile Drive works with both Mac and Windows computers, but the space grey colour is only available through Apple stores. Connection is via USB-C and of course the units will still talk to USB 3.0 and slower connectors.
However, when there is a need for fast file transfers, the LaCie Mobile SSD dishes out intense speeds of up to 540MB/s and offers capacities up to 2TB (available only at Apple stores).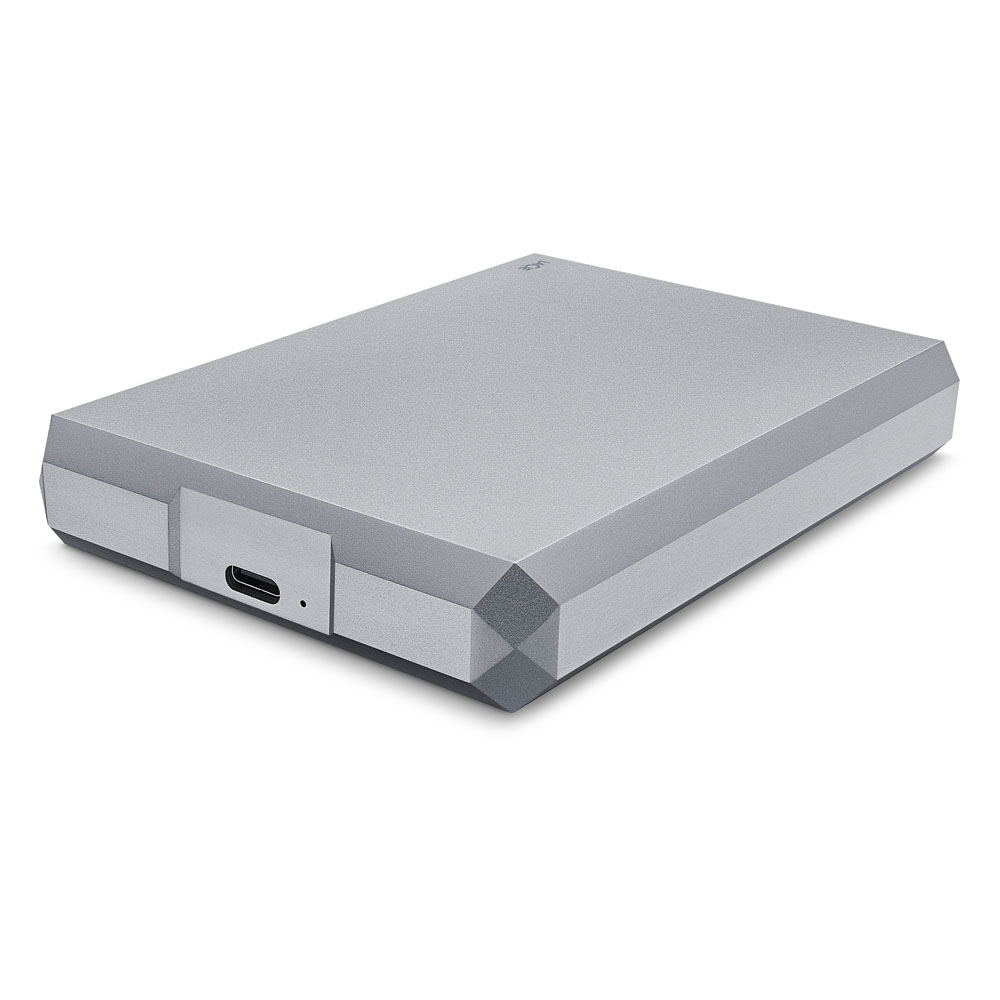 (Above) LaCie's new MobilePortable SSD drives are literally small and light enough to fit into a shirt pocket.


Rugged Still
LaCie is possibly best known for its bright orange portable drives: the Rugged range. These are specifically designed for location use and are ideal for travelling photographers.
LaCie's Rugged drives come in a number of different configurations and capacities of up to 5TB. For instance, the Rugged RAID Pro has a built-in SD card reader which will make backing up your files really easy in the field.
The Rugged Thunderbolt USB-C is USB-C compatible with blazingly-fast Thunderbolt speeds. You can connect to USB 3.0-compatible computers as well as to USB-C and Thunderbolt 3 ones. And you can even spec it with an optional SSD, providing performance of up to 510 MB/s.
Portable and Compact
Talking of SSD drives, which due to their small size and light weight are now the travel photographer's favourite, LaCie's Portable SSD drives have you covered! They are so fast you can backup your images and then continue to edit straight from these external drives, with speeds of up to 540MB/s.
SSDs really are the travel photographer's drive of the future, offering video transfers of an hour of footage in less than a minute! And as for still photographs, don't blink because they will be copied!
No Computer?
So, you're out on location without a computer. What are your options? One is to take lots of memory cards, but you'd certainly feel safer if you could backup the memory cards as well!
LaCie's DJI Copilot is a complete backup solution without a computer. It means that no matter where you are, you can quickly insert an SD card into the DJI Copilot and make a copy of your files. You don't need to turn on your laptop. You don't need an external power supply.
And you don't need a smartphone or tablet either, but if you happened to have one nearby, there's a lot more you can do with the DJI Copilot and the Copilot BOSS app.
The DJI Copilot is a BOSS (Backup On-Set Solution) device with 2TB capacity, an SD card slot and two USB ports so you can copy files directly from your memory cards or the camera.
What might not be immediately obvious is that the DJI Copilot can also copy your backed-up files to another hard drive, like a LaCie Rugged, for example. This means there is no limit to the number of backup and archive copies you can create, all out on location, all without a laptop.
Back at Home
Returning home, most travel photographers need to clean out their laptop and download their portable drives and memory cards. To make this seamless and easy, the solution is a LaCie 2big Dock. It acts like a hub.
LaCie's 2big Dock is primarily an external storage device that comes in 8TB, 12TB, 16TB, 20TB and 28TB configurations. It solves all your connectivity problems because its main connection points are USB-C and TB3. Plug it into your laptop and not only have you connected a lightning fast backup device, there is a suite of connectedness on board as well.
The 2big Dock features dual Thunderbolt 3 (TB3) ports, providing the fastest transfer and operational speeds currently available. TB3 is the new 'high speed' standard.
However, if your computer isn't yet TB3 compatible, you can still obtain very fast speeds using the additional USB 3.1 port, which is compatible with USB-C.
We've just touched on the many ways LaCie can help the modern travel photographer.
For more information, visit www.lacie.com, a specialist photo supplier or better computer suppliers Australia-wide.
STOP PRESS! 

28TB LaCie 2big Dock!

If you're looking for a little more capacity, Seagate has 14TB drives which LaCie is now using in its 2big Dock. And the good news is that since the 2big Dock offers RAID storage with two drives, it is able to offer an incredible 14TB capacity. That's two copies of everything up to 14TB! Woohoo!! 
Details

Category: Equipment Blog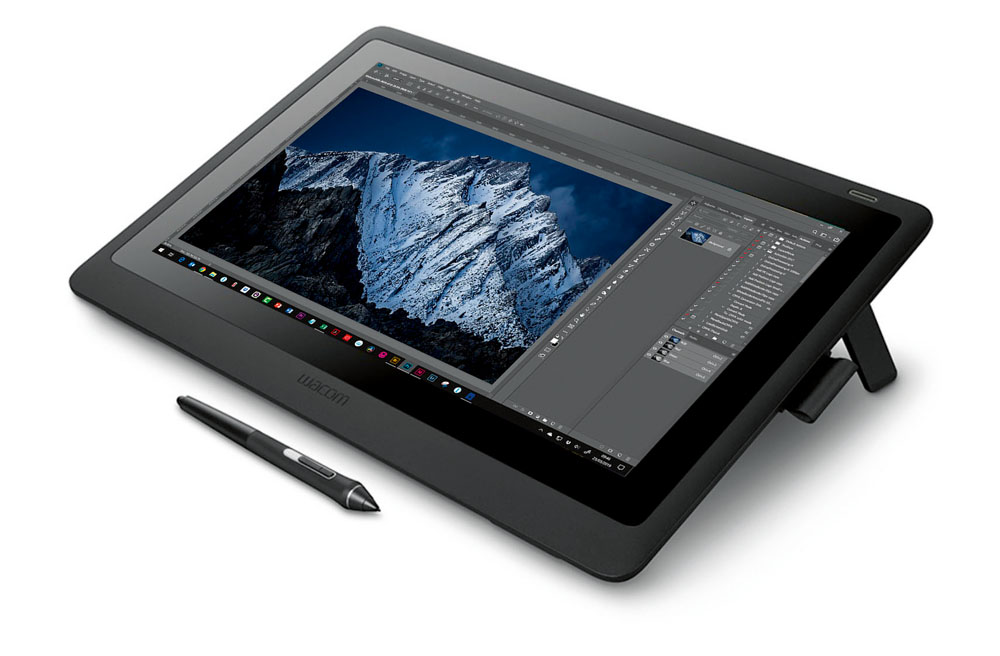 Editing Directly On Screen!
Special Promotion: New And Amazing Wacom Cintiq 16
Better Photography readers will receive a 10% discount on all products in the store. Discount code: BETTERPHOTO10.
Looking to take your editing skills to the next level? Check out Wacom's new Cintiq 16 – an affordable pen display with all the features you need. 
Why do photographers need a pen display to edit their photographs? If you're using the adjustment brush in Lightroom, layers and masks in Photoshop, or even the layers in Capture One, you'll know that you need to 'select' and 'paint' areas of your image in order to edit creatively.
The difficulty, for me at least, is using a mouse. I find it awkward to hold down a button and then move the mouse around the side of my desk. Growing up, drawing and painting was always with a pencil or a brush, so why suddenly do we need to use a mouse?
Don't get me wrong: a mouse is a great pointing device and I still have a mouse attached to some of my computers. But when it comes to editing my photos, I immediately switch to my Wacom Pro Pen 2. My edits are so much easier to perform. They are more accurate. I can be more precise and I don't get tired fingers and hands from awkwardly holding a mouse. For me, there is no better option than a pen.
And even better than a pen is a pen which works on top of a display, so I'm working directly on my image.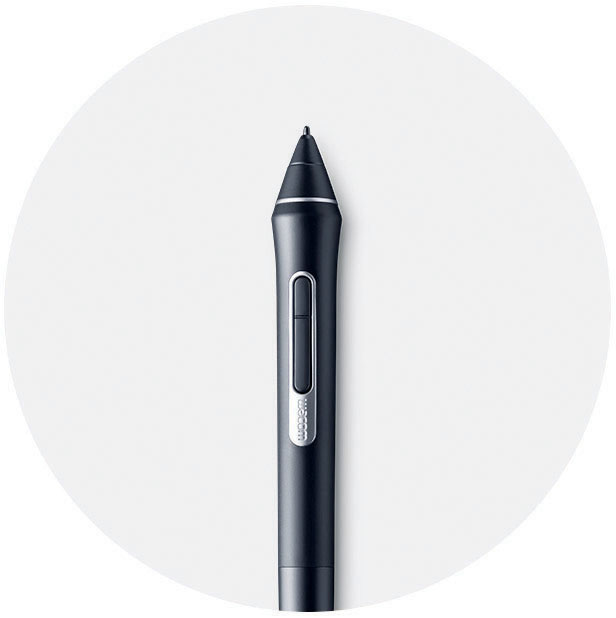 At the heart of all of Wacom's products is the pen. This is the remarkable Pro Pen 2.
Cintiq 16
Wacom has been producing pen tablets since 1983 and produced the first ever pen display, the original Cintiq, in 2001. Today, Wacom pens are used for virtually all types of animated movie creation, game development and industrial design because using a pen is natural, intuitive and it speeds up production. So, if it's good enough for artists who spend their entire lives working on images and designs, it has to be beneficial for photographers as well.
However, in the past, the Wacom Cintiqs with their built-in screens haven't been the least expensive accessory you could buy, but all that has changed with the new Wacom Cintiq 16.
At just $899 RRP, this is a tool you can't afford not to have!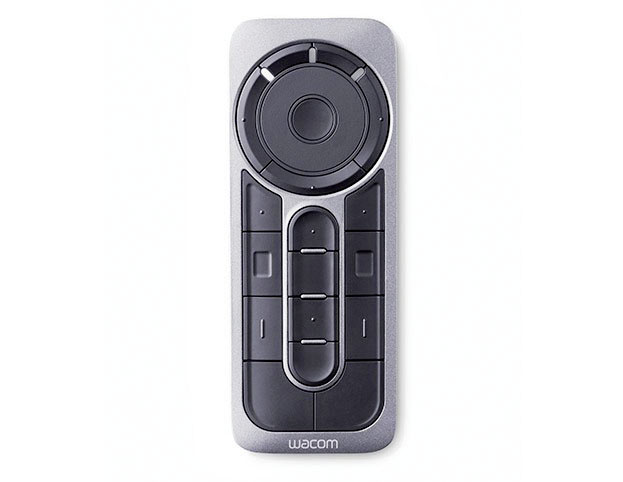 The Wacom ExpressKey Remote means you can put away your keyboard as well!
Work Directly on Screen
Wacom Cintiq 16 combines a pen and a display for a seamless experience that not only feels totally natural, but also makes you more productive. The Wacom Pro Pen 2 features 8,192 levels of pressure sensitivity and a low activation force, so it recognises even the lightest pen strokes. This is really useful when you're fine tuning a mask or an adjustment brush.
The Pro Pen 2 offers amazing precision and control, reacting to the tilt of your hand and accurately responding to each movement, immediately.
Wacom's EMR (Electro Magnetic Resonance) technology allows the Wacom Pro Pen 2 to draw the power it needs from your Wacom Cintiq – so the pen itself doesn't need a battery.
Even better, the Wacom Pro Pen 2 looks and feels like a regular pen so you don't need to learn any new techniques before you start working on your images. The balance of weight, rubber grip and the positioning of the two side buttons combine to make it sit comfortably in your hand.
Plus, those buttons are programmable, giving you immediate control and making your favourite software's shortcuts easy to access.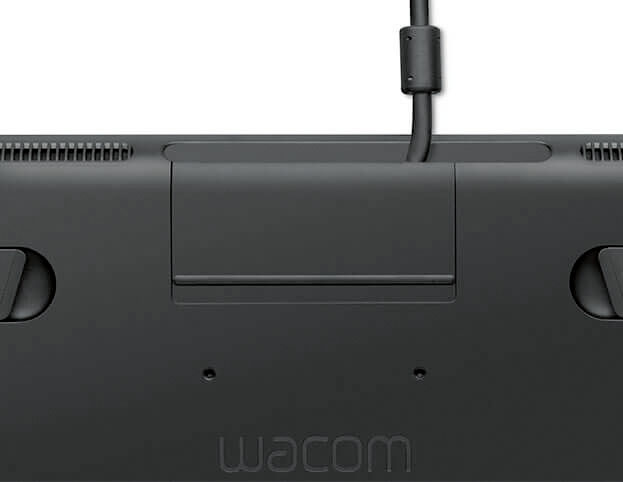 Cables are discreetly kept aside so your Cintiq always looks neat and tidy.
No Keyboard?
While I still use a keyboard, when editing my photographs I put it to the side, using the ExpressKey Remote (or the built in buttons on some of my other Wacom devices).
Using keyboard shortcuts and actions, I have set up Photoshop, Capture One and InDesign so they can be operated without a keyboard.
And then there's the enjoyment of working directly on the screen.
The Cintiq's 16" slimline display makes even the longest working day comfortable and productive. The 1920x1080 px full HD display provides you with clarity to see every detail of your work, while a layer of anti-glare film prevents distracting reflections as you work.
And combined with the Pro Pen 2, it makes drawing on the Wacom Cintiq feel as familiar as drawing on paper.
With reduced parallax, your cursor appears exactly where you would expect and, built of durable, scratch resistant materials, Wacom Cintiq 16 is a creative tool you can rely on day after day.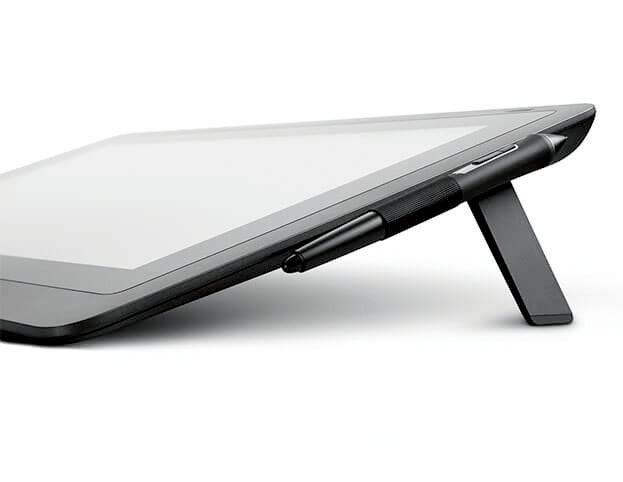 There are built-in legs for ergonomic positioning on the Wacom Cintiq 16.
Easy Positioning
In addition to a set of high-grip rubber feet, Wacom Cintiq 16 features a pair of foldable legs so you can quickly get into the perfect position. Go from almost flat to a 19° incline.
An optional stand gives you even more flexible and ergonomic positions.
The Wacom Cintiq 16 is compatible with both Windows and Mac computers, offering an HDMI port and a standard USB-A port.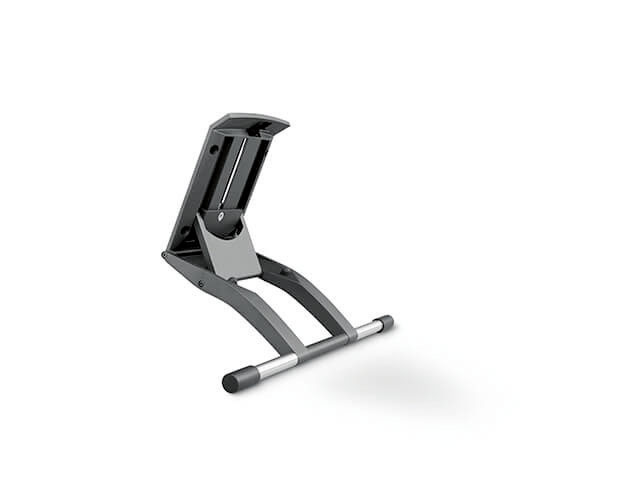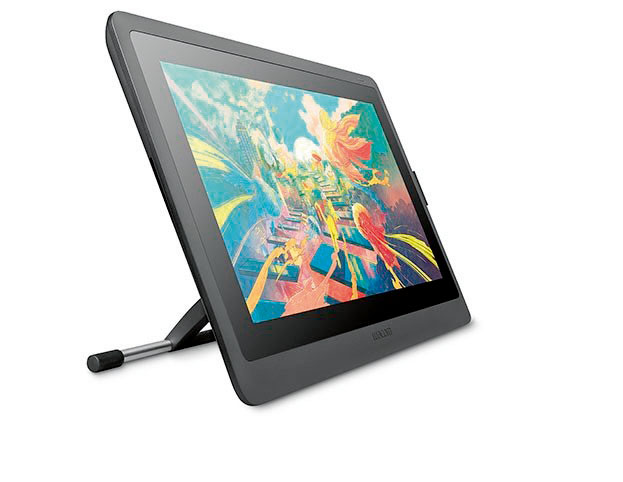 An optional stand provides even more ways to hold and position your Wacom Cintiq 16.
For more information, visit www.wacom.com.
To purchase a Wacom Cintiq 16, visit the Wacom eStore at www.buywacom.com.au, or selected retailers.
Better Photography readers will receive a 10% discount on all products in the store. Discount code: BETTERPHOTO10.