Details

Category: Equipment Blog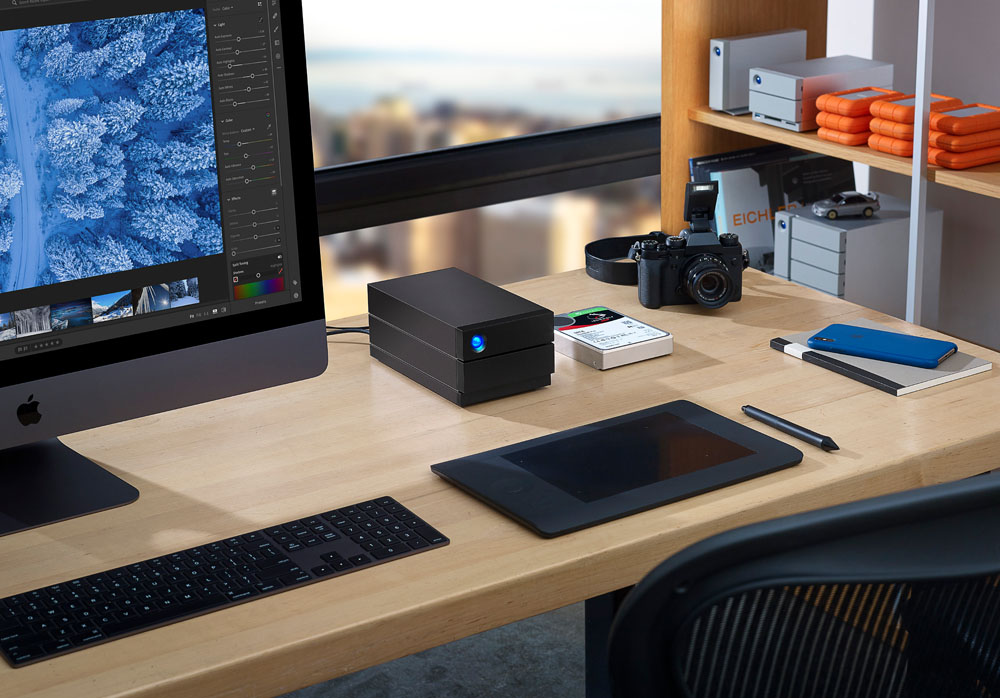 Lacie/Better Photography Magazine Special Promotion
Affordable Desktop Storage
Are all your photos sitting on a computer hard drive? Please, don't do that! Ensure the safety of your precious images with both backup and archive storage solutions from LaCie.
What's the difference between an archive drive and a backup drive? There are lots of definitions, but the hard drive on your computer (desktop or laptop) is neither. This is your working drive and where your current photos and projects reside.
What happens if this drive crashes?
What happens when this drive is full?
In addition to your computer drives, you need external backup and archive solutions and these days, that means more hard drives or the cloud.
The cloud certainly has its uses, but it's slow to upload and download large photographic and video files, it needs a good, fast internet connection and you're reliant on an external company to maintain and manage it.
In comparison, a hard drive sitting on your desk, next to your computer, can be lightning fast to write to and read from, you don't need internet connection and you're in full control of its maintenance.
Hard drives are the solution most photographers use because cloud storage of large volumes of data isn't as easy or practical, certainly not for prolific photographers with thousands of raw files and processed images. So where do you start? What external drives do you buy?
Your choice of hard drives will depend on the amount of storage you need, speed of access and budget. And LaCie has a range of drives for all types of photographers, beginning with the d2 Professional.
(Above) LaCie's d2 Professional is fast, reliable and offers up to 10TB storage capacity
There are two types of LaCie d2 drives, the d2 Thunderbolt™ 3 and the new d2 Professional. Both feature Seagate BarraCuda Pro enterprise-class drives for incredible reliability and performance.
With storage capacities up to 10 TB (depending on what size you purchase), 7,200 RPM performance and support for 24/7 operations, the BarraCuda Pro is ultrahigh performance and the highest capacity desktop drive available.
The d2 Professional is more keenly priced than the d2 Thunderbolt, offering just one USB 3.1 connector (which is compatible with Thunderbolt 3, USB-C and USB 3.0), while the d2 Thunderbolt model offers the same USB 3.1 connector, plus two Thunderbolt 3 connectors.
If you just require a single drive and don't need to daisy-chain drives together, the d2 Professional offers great value and no diminution in security or performance.
The d2 Professional enclosure is forged from a single sheet of aluminium, providing uncommon rigidity for long-term durability, while a whisper-quiet fan and heatdissipating design pull heat away from the HDD, keeping it running fast and healthily.
And for complete peace of mind, it's also backed by a best-in-class, 5-year limited warranty that includes Rescue Data Recovery Services. What does that mean? It means that in the case of drive failure, LaCie will replace your drive and recover your files with one in-lab data recovery service at no additional cost.
So, will this be an archive or backup drive? If your computer's hard drives have plenty of space, then the d2 Professional may act as a backup drive, keeping a second copy of all your files so that in the unlikely event of your computer drive failing, you have a backup copy that you can rely on.
However, when your computer's hard drive(s) run out of space, then you will need to offload some of your files onto another drive – and so your d2 Professional could become an archive drive.
The important point to understand is, if you have an archive drive, you also need a backup of the archive data as well. You will need to purchase a second drive so you have a backup of your archive.
One option for a backup drive is to use a RAID system – but this is only a partial solution.
A RAID drive is really two or more drives that work together, keeping two or more copies of all the files. In this way, you have a backup so should one of the drives in the box fail, the other one(s) will still have the data safely stored.
However, a RAID drive won't protect you from physical damage, fire or theft, so you find that many people use RAID drives for both their archive and backup drives, as extra insurance.
RAID drives need hardware and software to control them and so are usually more expensive than standard drives, but LaCie has a very affordable new RAID drive, the 2big RAID.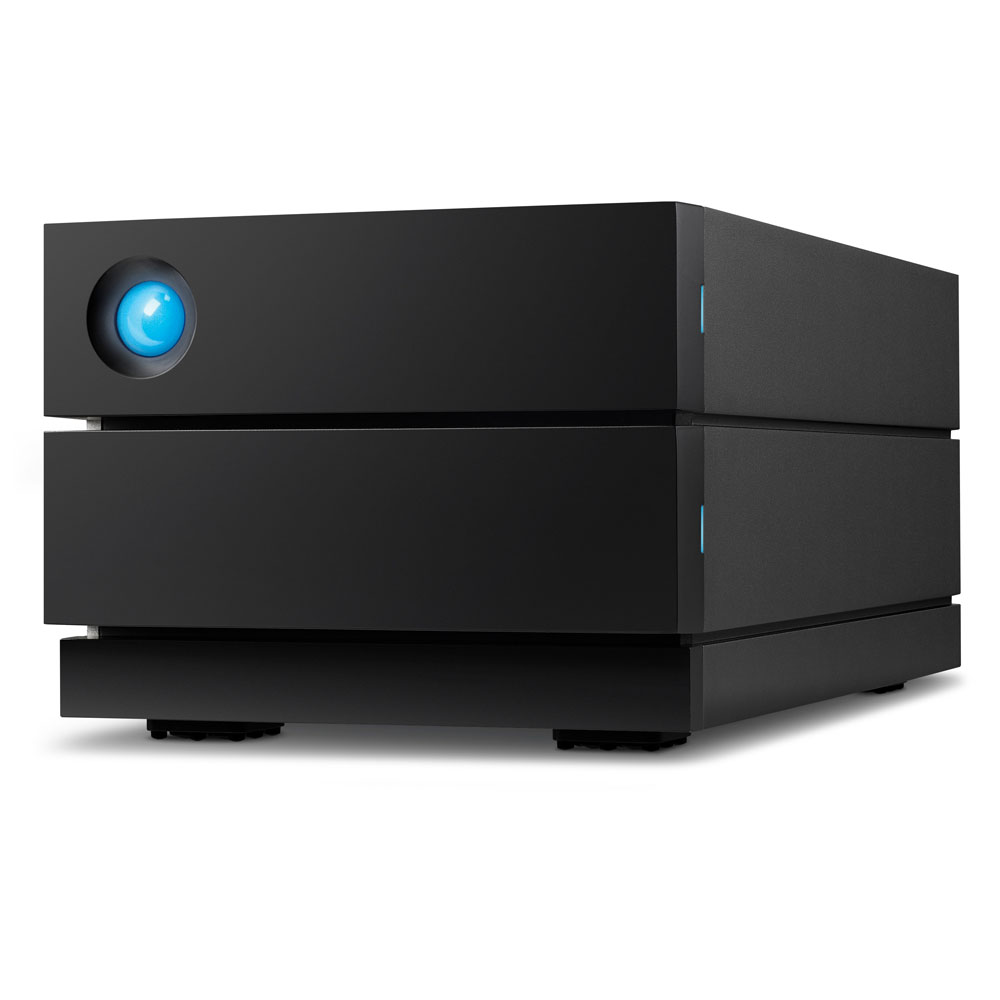 (Above) LaCie's 2big RAID offers RAID storage with capacity up to 18T
The 2big RAID offers three operational modes: RAID 0 offers performance and is called Stripe Mode. The two drives are 'linked' together and function like one large drive, enabling maximum speed and capacity.
RAID 1 offers redundancy protection and is called 'mirror mode'. There are two drives and one drive mirrors the other, meaning data is automatically the same on both drives. If one fails, the other has your back.
There's a third option, JBOD which stands for Just a Bunch of Disks. Here the drives function independently, offering two separate drives in one enclosure, so if you don't want to use the RAID functionality, you don't have to.
With capacities up to 16TB, inside you'll find two IronWolf Pro enterprise-class drives and they're the secret ingredient for fast transfers and excellent reliability. Supporting up to 300 TB/year workloads, they're specifically designed for RAID and highspeed 7,200 RPM performance, delivering smooth power management, massive capacity and 24/7 reliability.
And for ultimate peace of mind they're also covered by a 5-year warranty, just like the d2 Professional.
The 2big RAID supports a USB 3.1 Gen 2 connector and, also like the d2 Professional, is an inexpensive way for you to obtain LaCie's legendary speed and reliability.
We've just touched on the many ways LaCie can help the modern photographer solve his or her storage solutions. For more information, visit www.lacie.com/as/en/, a specialist photo supplier or better computer suppliers Australia-wide.
Details

Category: Equipment Blog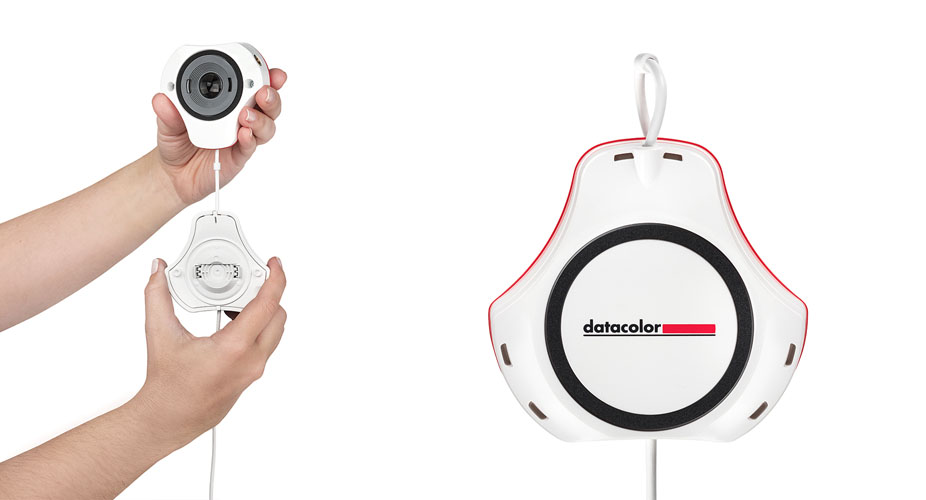 WHEN YOU WALK into a department store looking for a new television, have you noticed how all the display units are slightly different in terms of colour, contrast and brightness? It's impossible to know which screen is closest to the original – and photographers have the same problem when editing their images. The only way they will know that what they are seeing is accurate is by calibrating their monitor.
And to calibrate your monitor, you need a tool like Datacolor's SpyderXElite.
SpyderXElite offers a completely new, more accurate way of measuring colour. Its groundbreaking lens-based colour engine technology features higher light sensitivity and more advanced sensors, so you can experience significantly more precise screen colour, white balance and shadow detail.
The SpyderXElite software offers One-click Calibration and Stepby- step Assistant modes, along with interactive help every step of the way. It lets you calibrate multiple laptops and desktop monitors and supports the latest display technologies, so you can be confident that your colours are always accurate no matter which of your computers or displays you are working on.
The SpyderProof feature allows you to compare your monitor colours before and after calibration, so you'll see how good it is. There's an integrated ambient light sensor that can measure your room light throughout the day, allowing you to adjust your display brightness and contrast to ideal levels. The software can either warn you to recalibrate or do it automatically using custom profiles based on light level.
SpyderXElite features an extensive selection of calibration options, including photo, video, pre-press and scientific calibration standards. Importantly, your on-screen images may look different when you print them, or view them on other devices such as tablets. The Soft proof feature, only available with SpyderXElite, lets you simulate and view these changes on your calibrated screen.
You can purchase SpyderXElite through Kayell for $465, or the Pro model for $295.
For more information, visit www.kayellaustralia.com.au.
Details

Category: Equipment Blog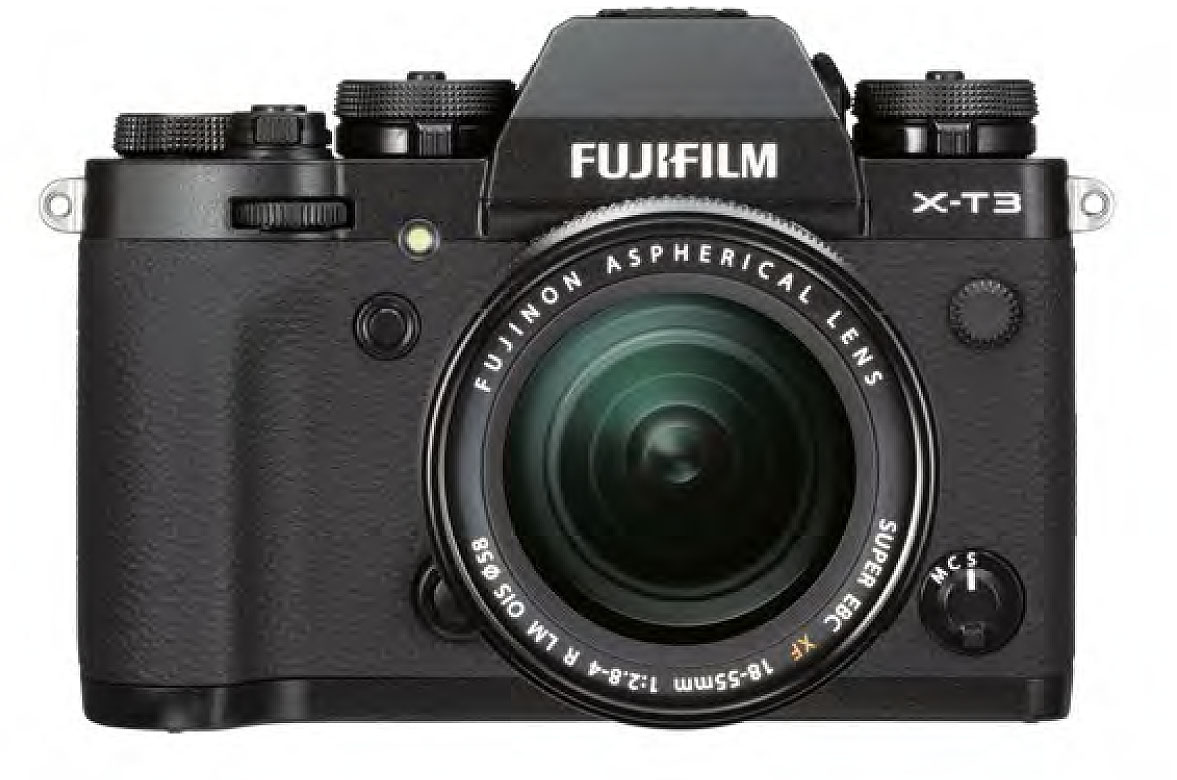 YOU HAVE TO admire the way digital camera manufacturers can now upgrade a camera's performance, simply by updating the firmware. So much of modern camera operation is 'computer controlled' that improvements are now often a matter of software rather than physical adjustments to the camera itself.
Naturally Fujifilm isn't the only company that does firmware updates, but by example, the recent upgrades to the X-T3 show how important it is for us to keep our camera's firmware up to date, no matter what brand or model.
While the Fujifilm X-T3 heralded significant advances in autofocus, there's more to come with the latest Firmware update Ver. 3.00. According to Fujifilm, the AF algorithm has been improved along with the accuracy of face / eye detection AF. The ability to detect faces in the distance has been enhanced by approximately 30% and AF tracking is now more stable, even when an obstacle appears in the way. The improvements in AF are applicable to both still photos and video recording.
A Face Select function has been introduced to provide priority autofocus, tracking and exposure on a selected subject when multiple faces have been detected. The priority face can be selected by using the touch screen or focus lever. And a Double Tap setting and touch function has been added to the touch screen settings, allowing a more intuitive touch operation when shooting, Fujifilm claims.
Updating a camera's firmware isn't difficult to do, but it is important to follow the instructions carefully. All the camera manufacturers provide clear instructions on their websites and cameras have builtin checking software to ensure the firmware update is correct and functional. While it usually only takes a couple of minutes, best practice is to ensure you have a fully charged battery, just in case it takes a little longer. It's not good practice for a firmware update to stop halfway through!