Details

Category: Equipment Blog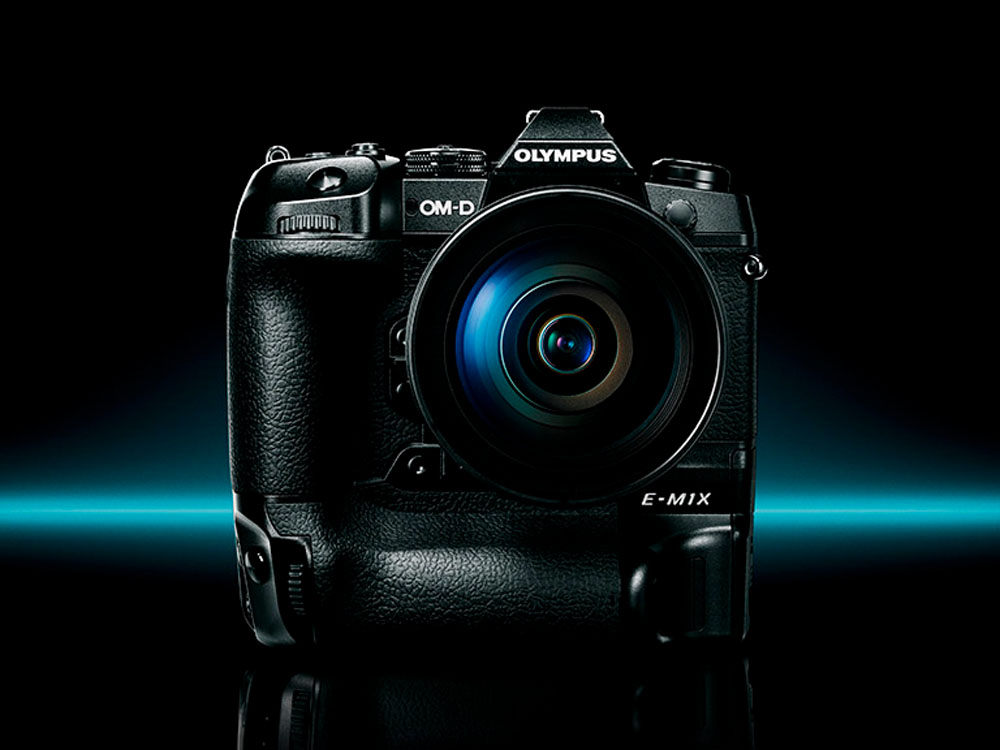 Olympus has beefed up and refined its professional OM-D E-M1 series, releasing the new E-M1X which, importantly for a pro camera, has been carefully designed for comfortable handling.
Let's face it. When we use a camera, we're often using it for hours on end, so it makes sense to expect comfortable ergonomics. The new camera provides an integrated vertical grip, delivering an improved handhold with a deep finger rest, whether holding the camera horizontally or vertically.
The viewfinder features a new optical design with class-leading viewfinder magnification of 0.83x (35mm equivalent). The fourelement configuration with aspherical elements and elements with a high reflective index provide a clear, distortion-free display, right up to the edge of the viewfinder.
And as with the previous OM-D E-M1 Mark II, a 120 fps (progressive system) high-speed frame rate and a mere 0.005 second display time lag provide the immediate feedback necessary for action photography.
The popular 121-point All-cross-type On-chip Phase Detection AF sensor from the OM-D E-M1 Mark II has also been adopted in the new model, delivering not only Live View images, but also utilising AF information from recorded images to enable quick tracking of unpredictable subject movement and changes in subject speed.
The new OM-D E-M1X features high-speed sequential shooting at a maximum of 60 fps for capturing scenes in high definition that the human eye cannot see.
The 60 fps high-speed sequential shooting and 18 fps AF/AE tracking high-speed sequential shooting can both be used in silent mode for shooting at concerts and sporting events where users do not want to disturb others with the sound of the shutter.
In Pro Capture Mode, you can record up to 35 frames retroactively from when the shutter button is released, with no blackouts (image loss) during shooting and recording in raw if required. This feature has received high praise from many pro photographers since its introduction on the OM-D E-M1 Mark II.
For more information visit www.olympus.com.au
Details

Category: Equipment Blog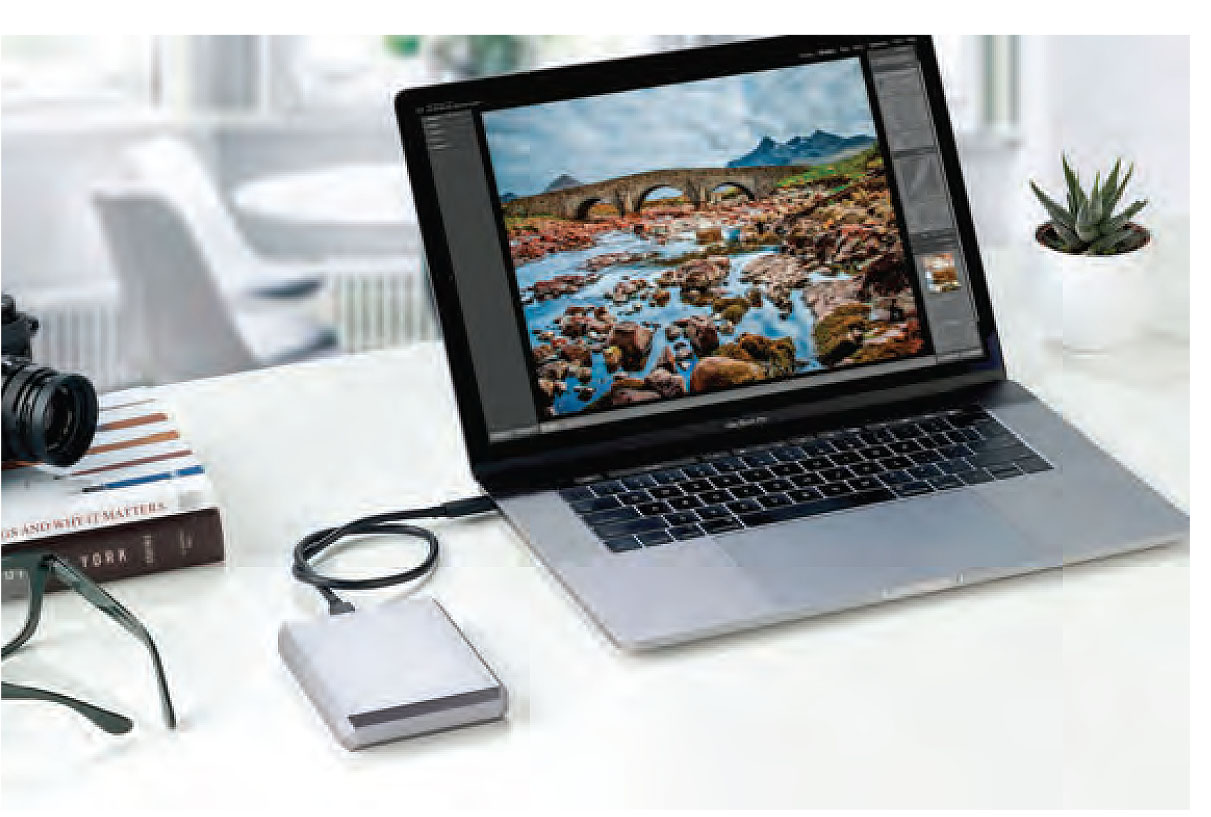 It's scary when you think about how many times a day or an hour or a second, we use our computers to access information. Accompanying the release of LaCie's new solid state Mobile Drive range was a quote from an IDC whitepaper (sponsored by Seagate) that says 5 billion consumers are interacting with data, every day. By 2025, this will jump to 6 billion or around 75% of the world's population – and each of those 6 billion people will have a data interaction every 18 seconds! And the amount of data? The report estimates there will be 175 zettabytes by 2025 – and we don't dare look at how big a zettabyte is!
So, we're figuring LaCie was just letting us know that the market for storage space is alive and well, and that people are always looking for more space and fast access to that space. Hence the introduction of the LaCie Mobile Drives.
The new LaCie Mobile Drive is useful for lower capacity photographers who just need an extra drive to store their images next to their laptop, all the way to power users who will find they need several of the 5TB drives (capacities include 1, 2, 4 and 5TB) for backups, archives and working on the road.
The Mobile Drive works with both Mac and Windows computers, but the space grey colour is only available through Apple stores. Connection is via USB-C and of course, the units will still talk to what are affectionately called 'legacy computers' , those with USB 3.0 and slower connectors.
If you want something that's even faster, look at LaCie Mobile SSD. When there is a need for fast file transfers, LaCie Mobile SSD dishes out intense speeds of up to 540MB/s, but its largest capacity is 2TB. Nevertheless, whether shuttling content from the set to postproduction or using it as a scratch disk editing 4K video projects, it has the speed! Currently these are only available at Apple stores.
Both the Mobile Drive and Mobile SSD units feature a new diamondcut design and include a 1-month subscription to the Adobe Creative Cloud All Apps plan. LaCie Mobile Drive features a 2-year limited warranty, while LaCie Mobile SSD offers a 3-year limited warranty and a 3-year subscription to Seagate Rescue Data Recovery plan.
For more information visit www.lacie.com/as/en
Details

Category: Equipment Blog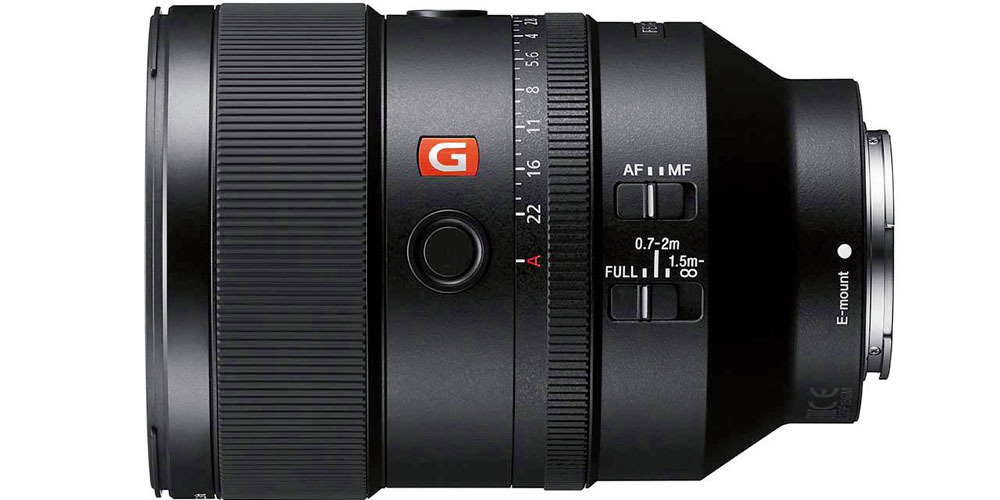 It's true that Apple and other phone makers have new cameras that feature a shallow depth-of-field effect. They obviously know something and perhaps it's as simple as creating photos with a difference to get people to notice your work.
As enthusiast photographers, we can take this a step further by using a mid-telephoto lens instead of the phone camera's wideangle, resulting in even shallower depth-of-field and an effect that smart-phones can't replicate (yet)! Sony's G Master FE 135mm f1.8 fullframe lens (SEL135F18GM) is a great example of pushing the creative envelope with high quality optics.
And the trick to a high quality, wide-aperture zoom is keeping the image sharp from corner to corner, not just in the middle of the frame. The FE 135mm f1.8 GM boasts an innovative optical design that places XA (extreme aspherical) and Super ED (Extra-low Dispersion) glass elements in the front group to effectively suppress all common telephoto lens aberrations.
Additionally, the Super ED element plus one ED glass element are strategically positioned to compensate for axial chromatic aberration, minimise colour fringing and maximise overall resolution, ensuring outstanding image quality.
For further clarity, Sony's Nano AR Coating is applied to reduce flare and ghosting that can occur, for example, when shooting backlit portraits.
An 11-bladed circular aperture mechanism contributes towards achieving extremely natural and beautiful background defocus (bokeh), and the effect is maximised wide-open at f1.8.
The new lens features dual-autofocus groups in a floating focus arrangement for improved close-up capability, allowing a minimum focus distance of just 0.7 metre.
To ensure that this lens can keep up with fast-moving portrait and sports subjects, the FE 135mm f1.8 GM has been equipped with four XD linear motors to achieve rapid, reliable and speedy AF tracking and performance. There is also a control algorithm that helps to maximise control response and ensure quiet, low-vibration AF.
For further information, contact your camera retailer or visit www.sony.com.au