Details

Category: Equipment Blog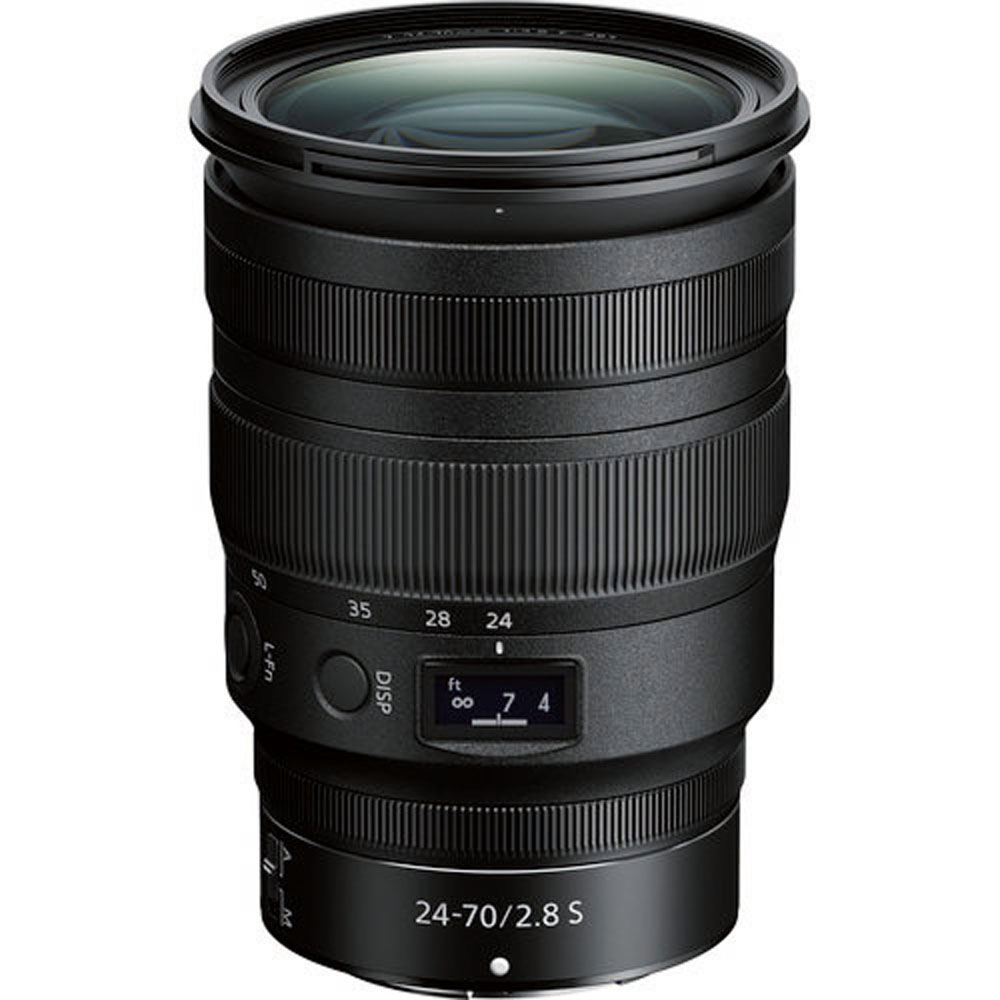 WITH THE RELEASE of serious mirrorless cameras by Canon, Lumix and Nikon, it's not surprising to see lots of new lenses being developed as the manufacturers make the most of the optical advantages offered by a camera without a reflex mirror box!
Nikon, for instance, has released a 24-70mm f2.8 constant aperture zoom which, by all reports, is remarkably crisp and sharp. However, so was the 24-70mm f4 lens that was released at the same time as the Z6 and Z7 cameras, so do you need the f2.8 lens?
For photographers looking for a lightweight camera outfit, the f2.8 lens will add 300 grams of generally unnecessary weight. Sure, there will be times when f2.8 will look better than f4 in terms of shallow depth-of-field, but in terms of light gathering, we don't need the extra speed given the high ISO performance we have these days.
On the other hand, it looks like a great lens! Nikon says it employs a newly incorporated multi-focusing system; drastically reduced aberrations even when shooting in close distances, and as a result, delivers extremely accurate and high-speed AF control. Additionally, a smooth and natural bokeh effect allows you to better isolate your subject against a blurred background.
For both photographers and video producers, stills and movies alike can be taken in silence. By assigning settings on the control ring, unnecessary noise from changing the settings can be reduced. A dedicated focus ring that is separate from the control ring also allows for manual focus operation to achieve smooth focus transitions. Additionally, 'focus-breathing' reduction ensures a significant reduction of angle-of-view shifts when adjusting focus. This comes together with an electromagnetic diaphragm mechanism, allowing the photographer to be able to exert accurate and consistent aperture control, even during high-speed continuous shooting or movie recording.
For more information, visit www.nikon.com.au
Details

Category: Equipment Blog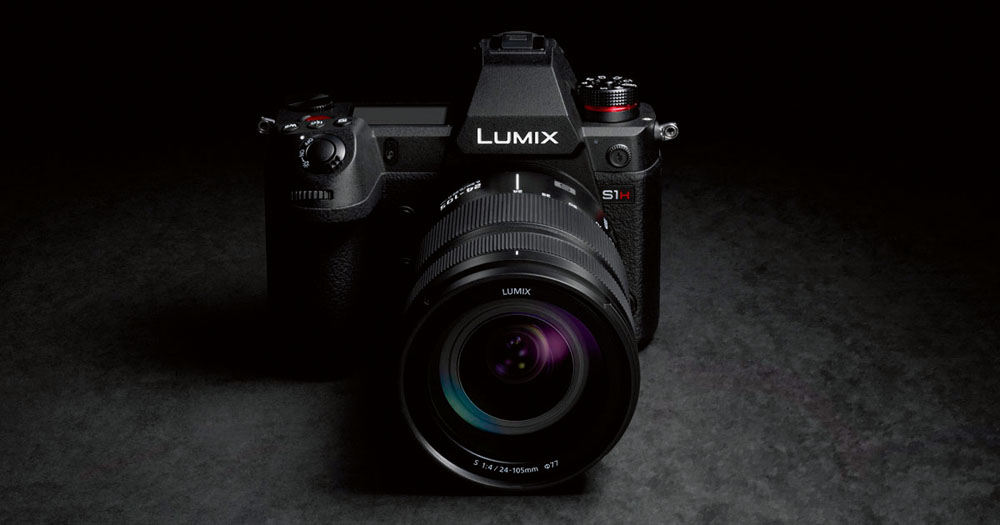 PANASONIC HAS JUST announced an addition to its Lumix S series of cameras, the S1H. The S1 and S1R made a big splash and are no slouches when it comes to video performance, but many pundits wondered how long it would be before Panasonic brought out an 'H' derivative, just as it has done for the Lumix G-series.
The S1H is expected to be the world's first camera capable of video recording at 6K/24p (3:2 aspect ratio), 5.9K/30p (16:9 aspect ratio) and 10-bit 60p 4K/C4K.
Panasonic has been a favourite of location video producers due to the Lumix camera's small size and weight. The new S1H with its fullframe sensor will be larger and heavier than the G-Series cameras, but no doubt there will be plenty of interest from existing Lumix users. By maximising the use of the pixels in the full-frame image sensor, the Lumix S1H will accommodate a variety of recording formats, including 4:3 Anamorphic mode, to meet professional needs. Shooting in 6K enables higher quality 4K output and the ability to crop, pan or further stabilise in post-production while maintaining 4K resolution.
The new camera will also offer V-Log/V-Gamut with a wide dynamic range of 14+ stops, in line with the dynamic range of the Panasonic Cinema VariCam. This means detail is retained in shadows and highlights while subtle gradation areas, such as skin tones, are faithfully reproduced. Designed with consistent colour management in mind, the S1H's recorded footage is compatible with V-Log footage recorded by VariCam or V-Log L footage recorded by the Lumix GH5/ GH5S, enabling an easier post-production workflow.
Panasonic says it has also focused on heat management to deliver non-stop video in every recording mode. This makes the S1H capable of shooting all types of long form video, including documentaries, interviews and events.
For more information, visit www.panasonic.com.au
Details

Category: Equipment Blog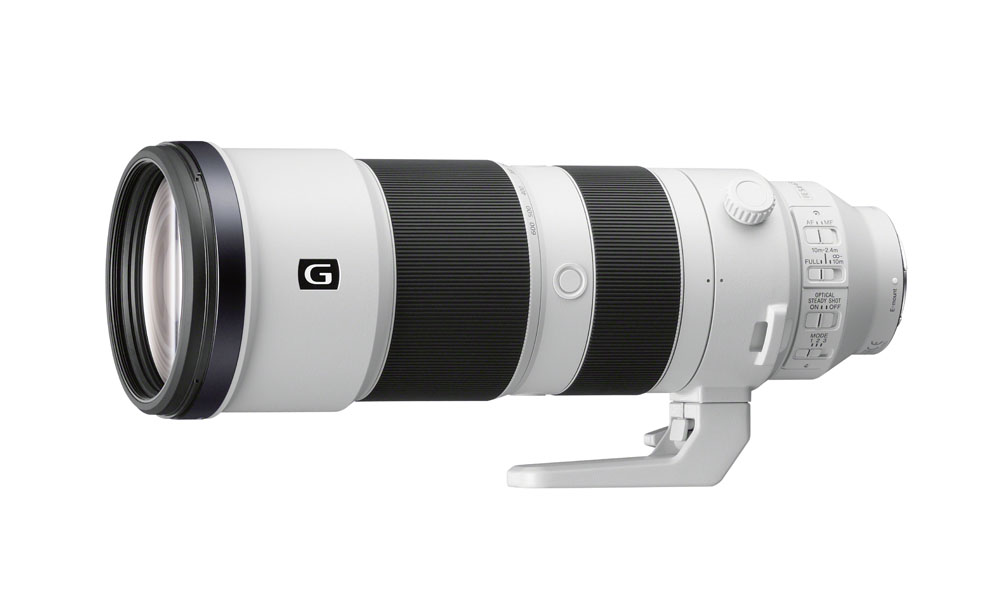 SONY HAS RELEASED not one, but two 600mm lenses, the longest full-frame lenses in its range. In addition to a prime 600mm f4 lens, which will undoubtedly be expensive and possibly pushing $20,000, the more versatile FE 200-600mm F5.6-6.3 G OSS, at a little over $3000, (we expect) is much more affordable!
Add in a 1.4x and 2.0x teleconverter and you now have up to a full-frame 1200mm super-telephoto! So, why the 200-600mm and not the 600mm prime? We have no doubt the 600mm prime will be superior optically, but how much resolution do you need? And if the 200-600mm is anything like Sony's 100-400mm, you'll be more than happy with the resolution and clarity on offer. We think this is a great Sony lens for sport and wildlife photographers – the perfect lens for Antarctica or the Arctic!
The 200-600mm has built-in optical stabilisation with three different mode settings and the overall length of the lens does not change while zooming. However, at the 600mm end of the zoom range, the maximum aperture will drop to f6.3, so you may need to push the ISO up a stop or two to compensate, maintaining the fast shutter speeds that will be needed, even with image stabilisation in operation.
Inside, five ED (Extra-low Dispersion) glass elements and an aspherical element are arranged in a new optical design that minimises chromatic aberration. An 11-blade circular aperture mechanism is claimed to produce beautiful bokeh (out-of-focus blur), and Sony's original Nano AR coating should suppress unwanted reflections, glare, or ghosting in images.
The lens is equipped with Sony's DDSSM (Direct Drive SSM) focusing system, which is claimed to be remarkably fast, accurate and exceptionally quiet. Sony understands the need for quiet on the set, especially in wildlife situations!
The lens is built to be dust and moisture resistant while a fluorine coating on the front element is said to resist dirt and fingerprints. By the time you read this, the lens should be available for purchase and we're guessing between $3000 and $4000, depending on exchange rates!
For more information, visit www.sony.com.au