Details

Category: Equipment Blog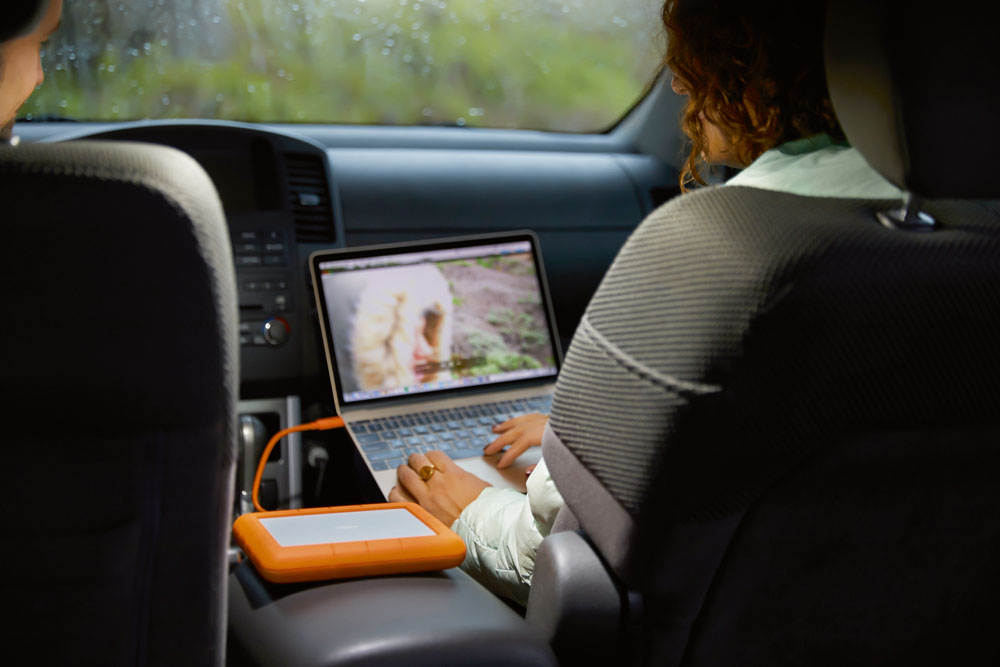 Rugged RAID Shuttle
8TB Storage in a Tough, Portable, Robust Case!
A Special LaCie Promotion
Got a big job on? Need to move a lot of files around? Collaborating with other creatives? LaCie has the solution for sharing your files safely – the Rugged RAID Shuttle.
As our cameras offer more and more resolution, our stills and video files become increasingly larger. And as we enjoy our photography and video filming more and more, we accumulate increasing amounts of imaging data that needs to be saved, protected and transferred.
LaCie has a full range of storage options, from the Rugged drives we use on location to the 6big and 12big super devices which store huge volumes of data in secure RAID arrays.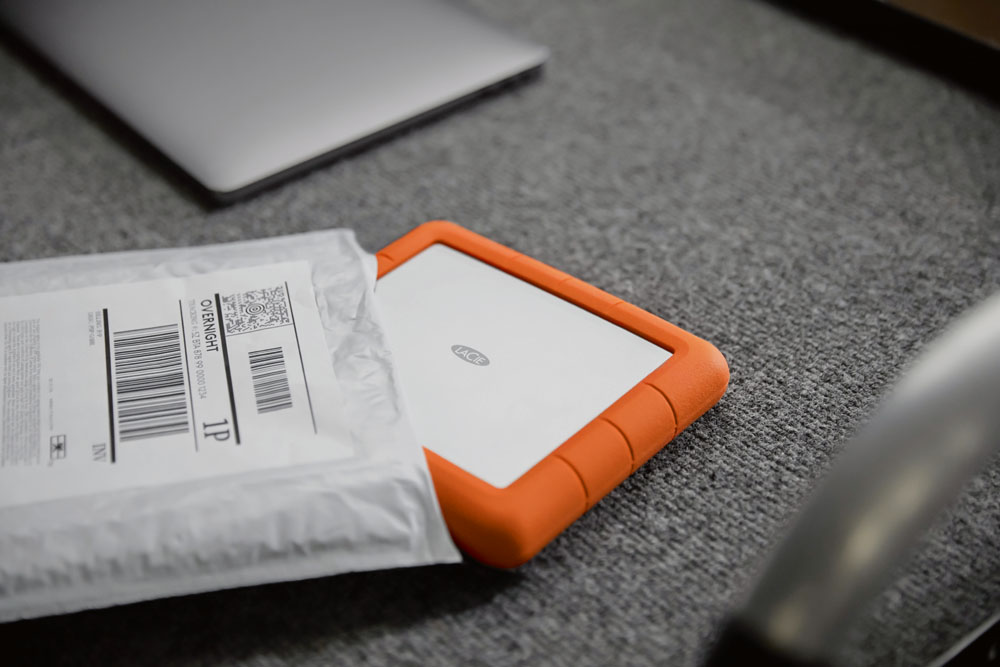 The LaCie Rugged RAID Shuttle is designed flat so it can be shipped or couriered – anywhere!
Since 2005, over 6 million Rugged drives have been purchased, mostly by imaging professionals.
The distinctive, bright orange Rugged range of portable hard drives has become the de-facto standard for imaging professionals – and we all know why.
Shooting on location or working on a set can be intense and while we're always very careful with our equipment, accidents can happen.
That's why LaCie's Rugged range of drives are built tough. Depending on the model, Rugged drives can be IP67-rated for extreme water resistance, and all are drop, rain, dust and crush resistant. It's durability like this that keeps photographers and filmmakers coming back for Rugged drives.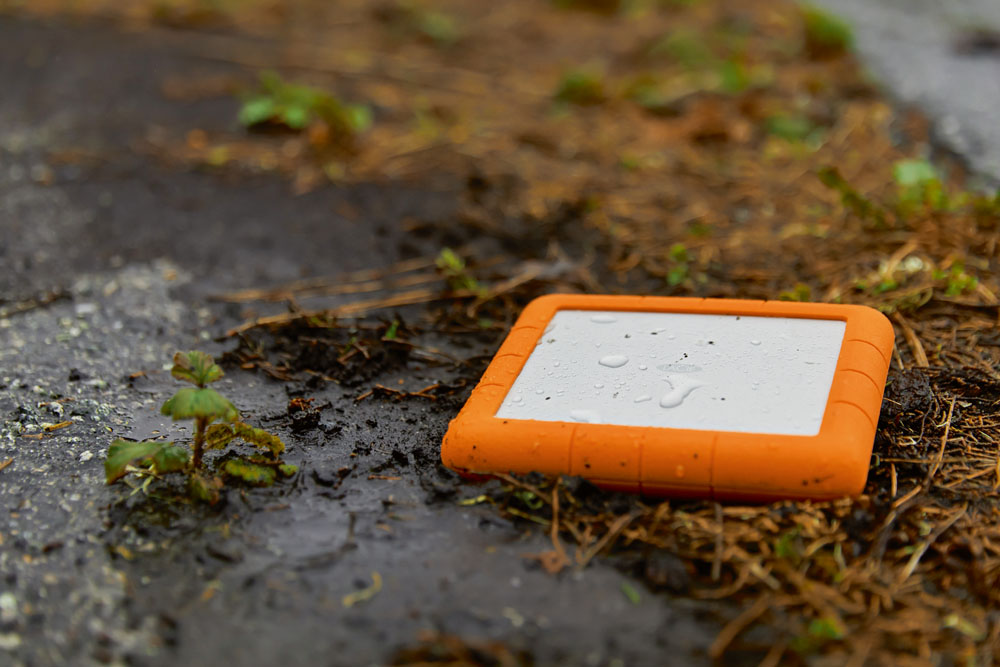 The LaCie Rugged RAID Shuttle is still water resistant and will happily handle a life outdoors.
The latest Rugged drive is the RAID Shuttle. About twice the size of normal Rugged drives, its job is to provide more storage with the same safety and security.
With 8 TB capacity, it will accommodate larger jobs and more data than the existing Rugged drives, so the RAID Shuttle isn't a replacement, it's an additional service.
The flat design means it's still easy to carry in camera and gear bags, or if you need to ship your data somewhere, it will fit into standard shipping envelopes easily.
And because the LaCie Rugged RAID Shuttle is drop, rain, crush and dust resistant, you know the data will arrive at its destination safe and secure.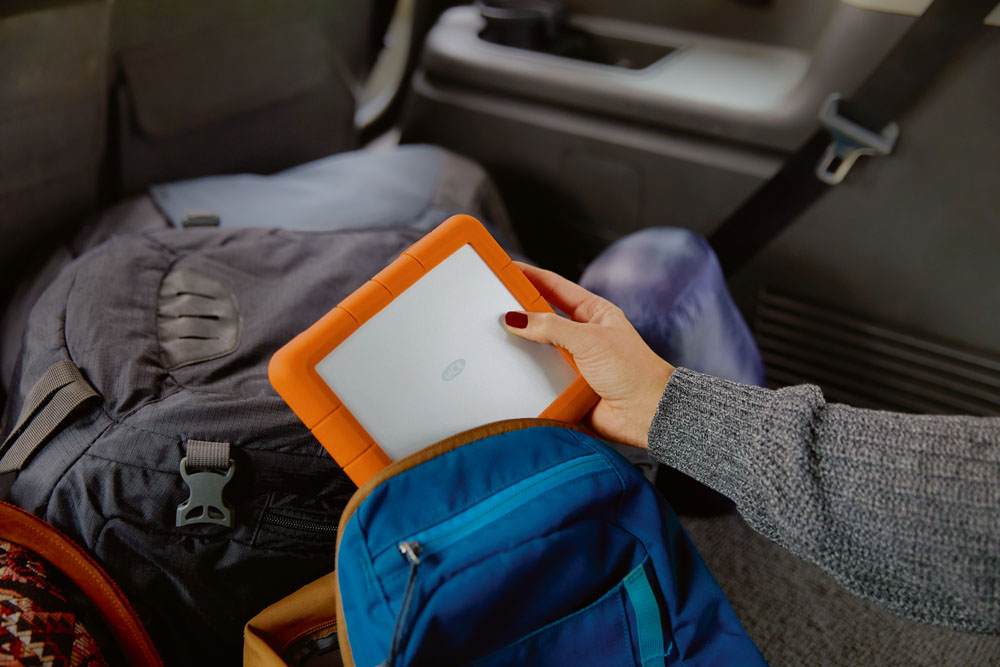 And while bigger than other Rugged drives, the LaCie Rugged RAID Shuttle is still very portable.
Talking of security, the Rugged RAID Shuttle comes with government-grade AES-256 self-encryption, thanks to Seagate Secure™ Technology – ensuring your image files and hard work remain safe from unauthorised access and intellectual property theft.
In operation, there is a choice of RAID 0 and RAID 1.
RAID 0 effectively works as a single drive, providing more speed and more storage space.
RAID 1 halves the drive's capacity, but provides a backup of the data – or redundancy as the technicians call it.
The Rugged RAID Shuttle comes with a single USB-C / Thunderbolt 3 connection and a power adaptor if required, and it is backwardly compatible to USB 2.0.
Of course, when it comes to unpredictable events such as severe water damage to your studio or a natural disaster, LaCie has got your back. The Rugged RAID Shuttle includes Rescue Data Recovery Services lasting the length of the warranty – which is three years! LaCie will work tirelessly to help you save your data and money with one in-lab recovery service.
The LaCie Rugged RAID Storage is just one of many Rugged portable storage devices, which now include a new range of ultra small and compact SSD devices. Whatever you require, LaCie has a solution for your data storage needs.
For more information, visit www.lacie. com/as/en/, a specialist photo supplier or better computer suppliers Australia-wide.
Details

Category: Equipment Blog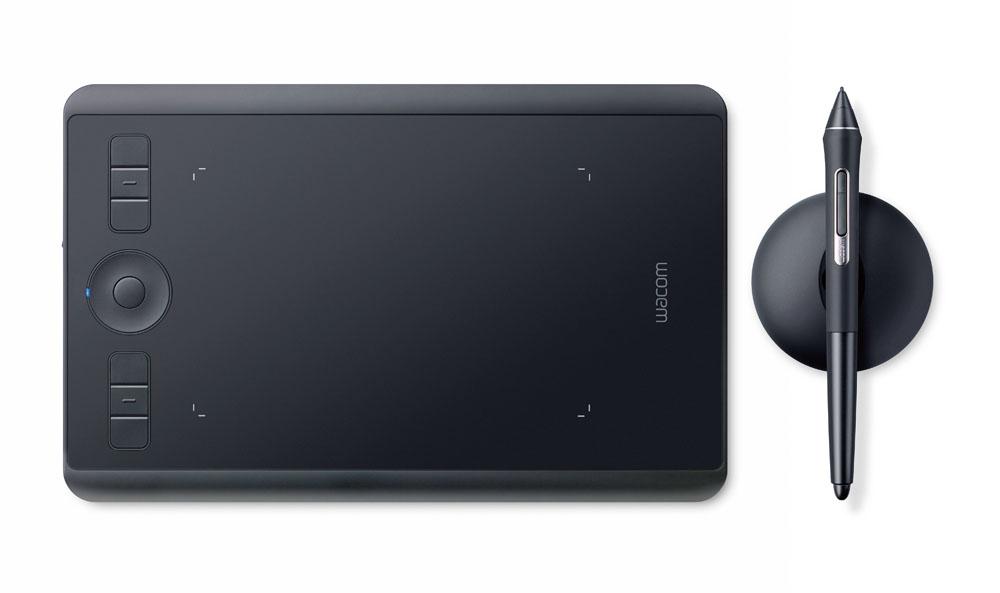 HAVE YOU BOUGHT yourself a pen instead of a mouse yet? If you've been reading Better Photography for a while, you'll know we hammer on about using a pen for Photoshop, Lightroom and Capture One because of the extra control it gives you, especially when making selective adjustments and drawing masks. Holding a mouse and also holding down its button as you drag it around your desk is simply not conducive to artistic endeavours!
And up front, let's acknowledge it will take a little time to get used to using a pen. You've been using a mouse or your finger on a track-pad forever, so trying something new will take you a little out of your comfort zone. But stick with it and see how you feel at the end of a week. We reckon you'll be hooked.
Wacom's pressure-sensitive pens are recognised by two dozen or more tools and brushes in Photoshop, meaning you can dynamically adjust colour temperature, exposure, tone, contrast, and most other features, all by how lightly or firmly you press your pen to the tablet.
So, how do you get a pen instead of a mouse? Wacom has a range of pen and tablet devices, including its new Intuos Pro Small. We actually recommend the small size, rather than the medium or large, because it's quicker to move the pen from one side of the screen to the other. And if you want more precision, you can just enlarge the image on-screen to give you what is needed.
The tablet has six customisable ExpressKeys and Touch Ring which will give you quick access to your favourite shortcuts or Photoshop actions, while on-screen Radial menu and Express View head-up displays mean you won't need a keyboard. Connecting to your PC or Mac through a USB connection, Intuos Professional Pen & Touch Small can be purchased for as little as $249.
For more information, visit https://buywacom.com.au/
Details

Category: Equipment Blog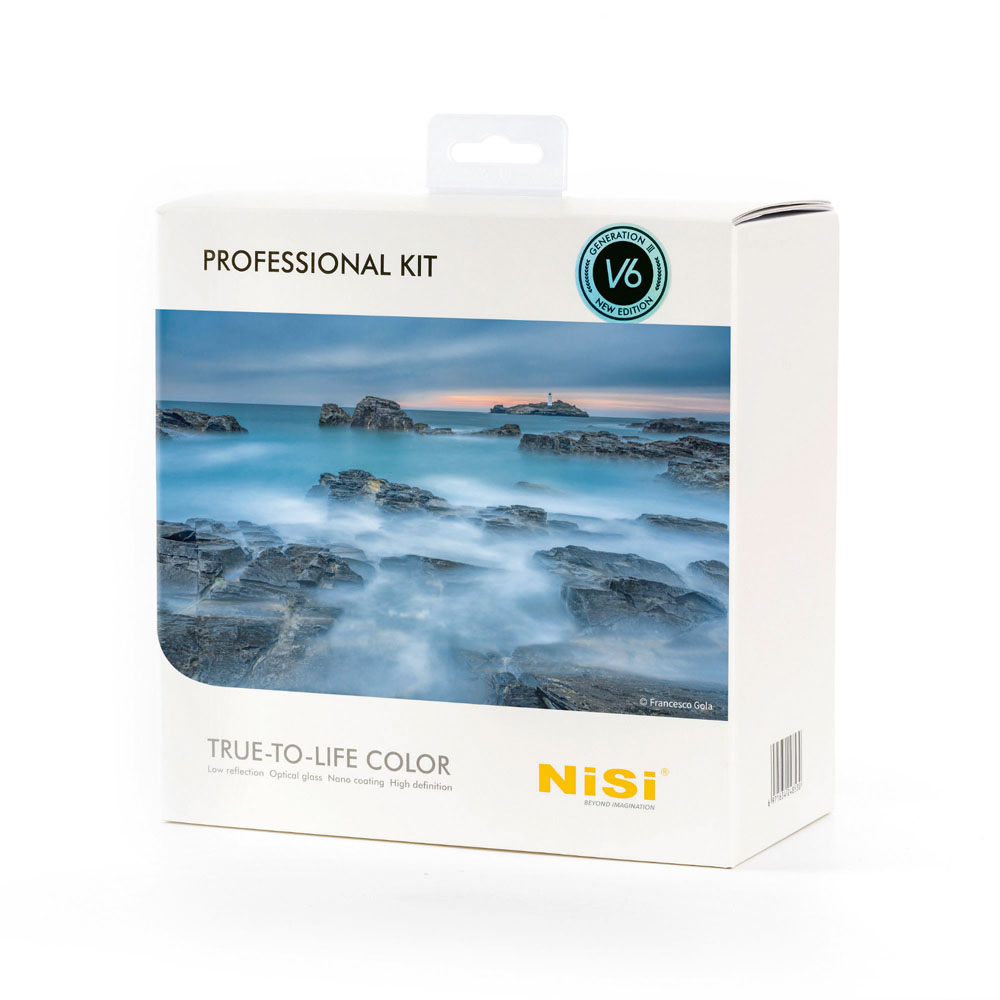 THE NISI FILTER holder is already one of the best designed we've seen and one of the most compact as well, which is incredibly important when it comes to packing your camera bag. So it's with interest we're looking at the new V6 100mm NiSi filter holder.
Rather than buying separate circular filters for lenses with different screw threads, NiSi offers square filters which fit into a filter holder, and the filter holder is attached to lenses with different screw threads by means of adaptor rings. So one filter for all your lenses!
The V6 holder is made from aviation-grade aluminium, features superb build quality and supports three 100mm filters as well as a circular polarising filter in any combination. Even with all the filters on board, the V6 has no vignetting at 16mm on a full-frame DSLR, yet it remains svelte and compact with a streamlined design. The matte black frosted finish on the surface minimises reflection and the special rotation wheel design means the CPL (circular polarising) filter can be rotated independently via a cog on the back of the filter holder.
Naturally, you can purchase the filters, holders and adaptor rings separately, but NiSi offers a number of different kits at a better price. For instance, the NiSi 100mm Professional Kit Third Generation III with V6 and Landscape CPL, is aimed at landscape and seascape photographers with everything you need to get started. NiSi suggests it's perfect for anyone who wants to create long exposure images and use ND filters, GND (graduated) and Natural Night filters, and fitting multiple lenses with a standard filter thread. The kit includes eight filters and the most popular adaptor rings (67mm, 72mm, 77mm and 82mm) with others sold separately. The NiSi 100mm Professional Kit Third Generation III with V6 and Landscape CPL represents a great saving compared to buying all the included items separately. Purchased individually, the filters would cost $2340, but the kit is priced at just $1899.
For more information, visit www.nisifilter.com.au