Details

Category: Equipment Blog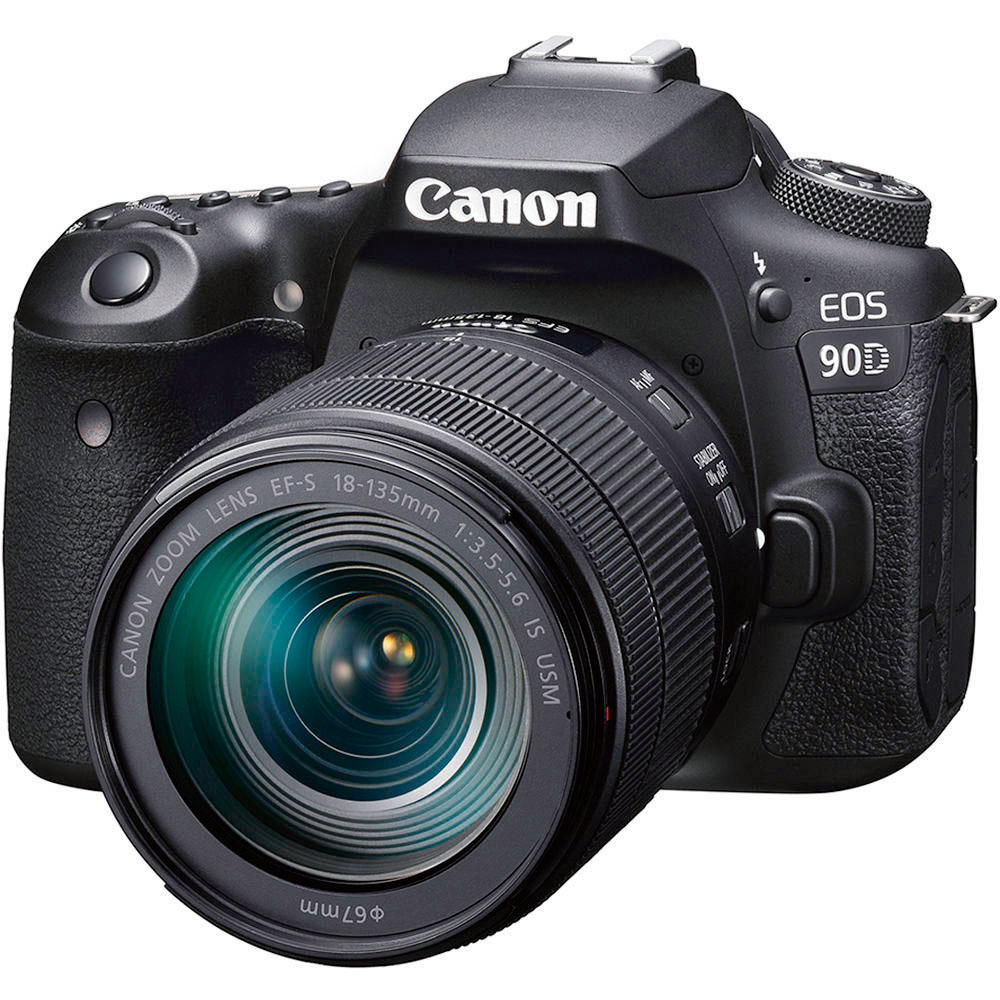 NOT EVERYONE IS swooning over the latest mirrorless cameras. While there's no doubt they are the future of photography, there's still plenty of life in the DSLR design and, if you like that bright, clear optical viewfinder (except when shooting in low light, of course), then maybe the DSLR is still for you!
Canon has released the EOS 90D, designed for shooting wildlife and sport. It offers continuous shooting at up to 10 fps with autofocus tracking and 11 fps in live view mode.
Canon suggests the optical viewfinder enables the responsiveness needed to shoot wildlife, such as birds in flight, while an intelligent function gives complete visibility of the composition and shooting settings within the display.
Where subjects are both quick and unpredictable, the fast frame rate and 58 JPEG burst enable photographers to shoot continuously and select the best frame later on during the editing process.
The EOS 90D also offers long battery life of up to 1300 shots (CIPA standard), which allows you to shoot all day without concern for battery limitations, something mirrorless cameras struggle to do (but, of course, a spare battery or two solves this problem).
Inside, a new 32.5-megapixel APS-C CMOS sensor coupled with the DIGIC 8 processor, unlocks lens correction tools including the Digital Lens Optimiser and Diffraction Correction, which produce excellent images straight out of the camera.
And with raw image quality accompanied by WiFi and Bluetooth capabilities, you can easily share images to social channels.
The EOS 90D is capable of 4K resolution video and Full HD up to 120 fps, providing options for slow motion, cropped or super highresolution. And the Dual Pixel CMOS autofocus system offers a wide coverage area (88 x 100%), producing smooth, high-performance focus tracking in movies for professional-looking footage.
For more information, visit www.canon.com.au
Details

Category: Equipment Blog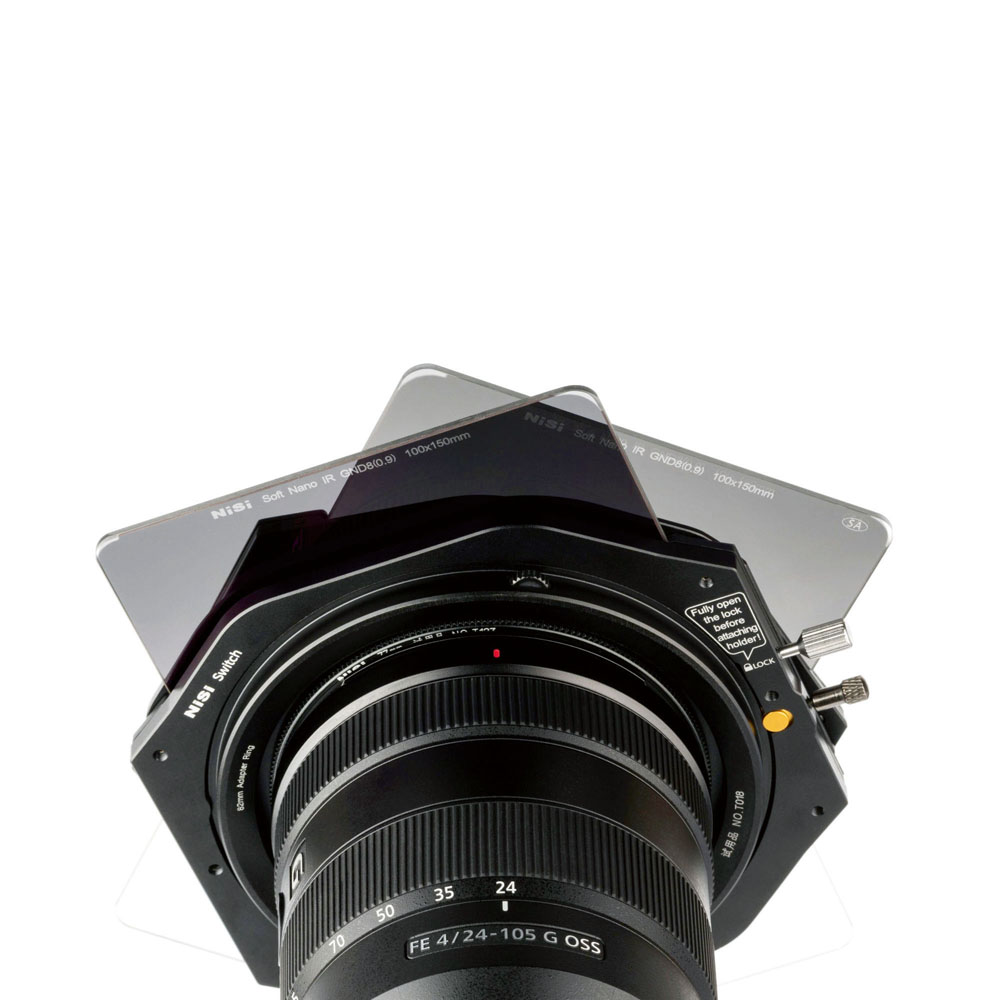 WHEN EDITING PHOTOGRAPHS in Lightroom, Photoshop or Capture One, do you find yourself using the graduated filter (or equivalent)?
And do you find yourself using two different graduated filters from time to time, at different angles?
For instance, you might darken down the sky with the first graduated filter, then darken down the foreground next, leaving the middle of the image lighter and brighter.
You can also do this 'in-camera' with graduated neutral density filters, placing two filters into the holder, one 'upside down'. And the amount and area of darkening can be adjusted by sliding the filters up and down.
The only downside of using a filter is that its straight edge doesn't account for bumps in the landscape, like trees or mountains that break the horizontal horizon.
But what happens if you need to angle one of the graduated filters? No trouble in Photoshop or Lightroom, but what can you do when you're using filters on a camera?
Hand-holding the filters is one answer, but now NiSi has a better one!
The NiSi Switch 100mm Filter Holder allows two filters to be rotated together or independently from each other. It's designed for photographers who need graduated ND filters positioned at different angles, plus allows them to be rotated independently and smoothly.
The NiSi Switch allows smooth 360 degrees rotation, but also has a locking screw to fix the back holder into position.
The holder has no vignetting, even with a 16mm ultra wide-angle lens on a full-frame sensor.
The NiSi Switch is compatible with existing 100mm NiSi filters and works with the 82 mm main adaptor, included in the following NiSi kits: V6/V5PRO/V5. So, if you are an existing NiSi user, you can just order the Switch as an additional filter holder to add to your kit.
Price is expected to be $159 and you can purchase directly from NiSi – https://nisifilters.com.au/product/nisi-switch-100mm-filter-holder/.
Details

Category: Equipment Blog

DESIGNED FOR THE snapshooter market, the diminutive X-A7 features a newly-developed 24-megapixel APS-C sensor that produces what Fujifilm calls "memory colours," exactly as the user remembers them!
It also delivers images with lower noise, even at the top sensitivity of ISO 51,200, which is particularly useful in low light conditions. The sensor uses copper wiring to enable high-speed data readout and features about 8.5 times more phase detection pixels than the current model across the entire sensor surface, enhancing autofocus speed and accuracy. This also improves AF tracking of a moving subject and Face / Eye detecting AF performance, even in low light.
A large 3.5-inch LCD monitor on the rear provides touch-response performance equivalent to or better than that of smartphones in general, enabling easy camera operation. There's also a new "Smart Menu", which enables intuitive operation, allows users to adjust shooting settings with ease while checking the picture's brightness, bokeh level, film simulation effect and aspect ratio on the screen.
The rear LCD monitor boasts a maximum luminous intensity of approximately 1,000 candelas for a high visibility and the "vari-angle" monitor can adjust to any position for shooting high- and low-angles, and can be rotated to shoot self-portraits.
The X-A7 reads data from all the pixels on the sensor and uses the equivalent of 6K data to produce 4K video. It is capable of recording smooth 4K/30 fps video and can record at 60 fps in full-HD and HD video modes.
The X-A7 records up to about 15 minutes of 4K video and up to about 30 minutes of full-HD and HD video continuously.
This is the first X-Series camera to feature the "Countdown Video" mode, in which users can specify the duration of video to be filmed from the options of 15 seconds, 30 seconds or 60 seconds.
The HD High-Speed Video function records HD video at up to 4x frame rate to achieve smooth video, even when replaying a fastmoving subject in slow motion.
The X-A7 weighs just 455 g with its Fujinon XC15-45mm f3.5-5.6 OIS PZ lens and provides approximately 440 frames per battery charge.
For more information, visit www.fujifilm.com.au