Details

Category: Equipment Blog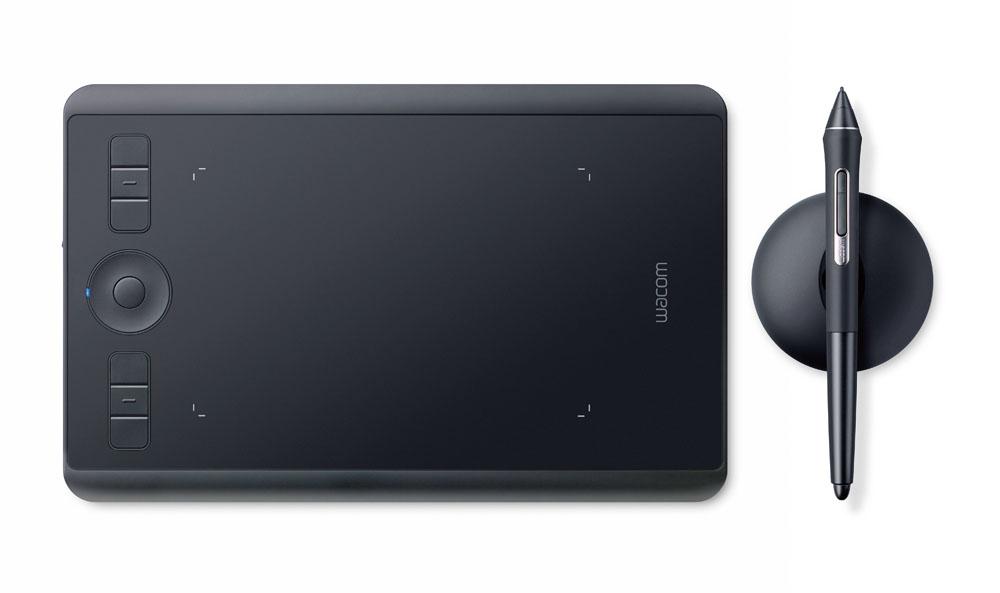 HAVE YOU BOUGHT yourself a pen instead of a mouse yet? If you've been reading Better Photography for a while, you'll know we hammer on about using a pen for Photoshop, Lightroom and Capture One because of the extra control it gives you, especially when making selective adjustments and drawing masks. Holding a mouse and also holding down its button as you drag it around your desk is simply not conducive to artistic endeavours!
And up front, let's acknowledge it will take a little time to get used to using a pen. You've been using a mouse or your finger on a track-pad forever, so trying something new will take you a little out of your comfort zone. But stick with it and see how you feel at the end of a week. We reckon you'll be hooked.
Wacom's pressure-sensitive pens are recognised by two dozen or more tools and brushes in Photoshop, meaning you can dynamically adjust colour temperature, exposure, tone, contrast, and most other features, all by how lightly or firmly you press your pen to the tablet.
So, how do you get a pen instead of a mouse? Wacom has a range of pen and tablet devices, including its new Intuos Pro Small. We actually recommend the small size, rather than the medium or large, because it's quicker to move the pen from one side of the screen to the other. And if you want more precision, you can just enlarge the image on-screen to give you what is needed.
The tablet has six customisable ExpressKeys and Touch Ring which will give you quick access to your favourite shortcuts or Photoshop actions, while on-screen Radial menu and Express View head-up displays mean you won't need a keyboard. Connecting to your PC or Mac through a USB connection, Intuos Professional Pen & Touch Small can be purchased for as little as $249.
For more information, visit https://buywacom.com.au/
Details

Category: Equipment Blog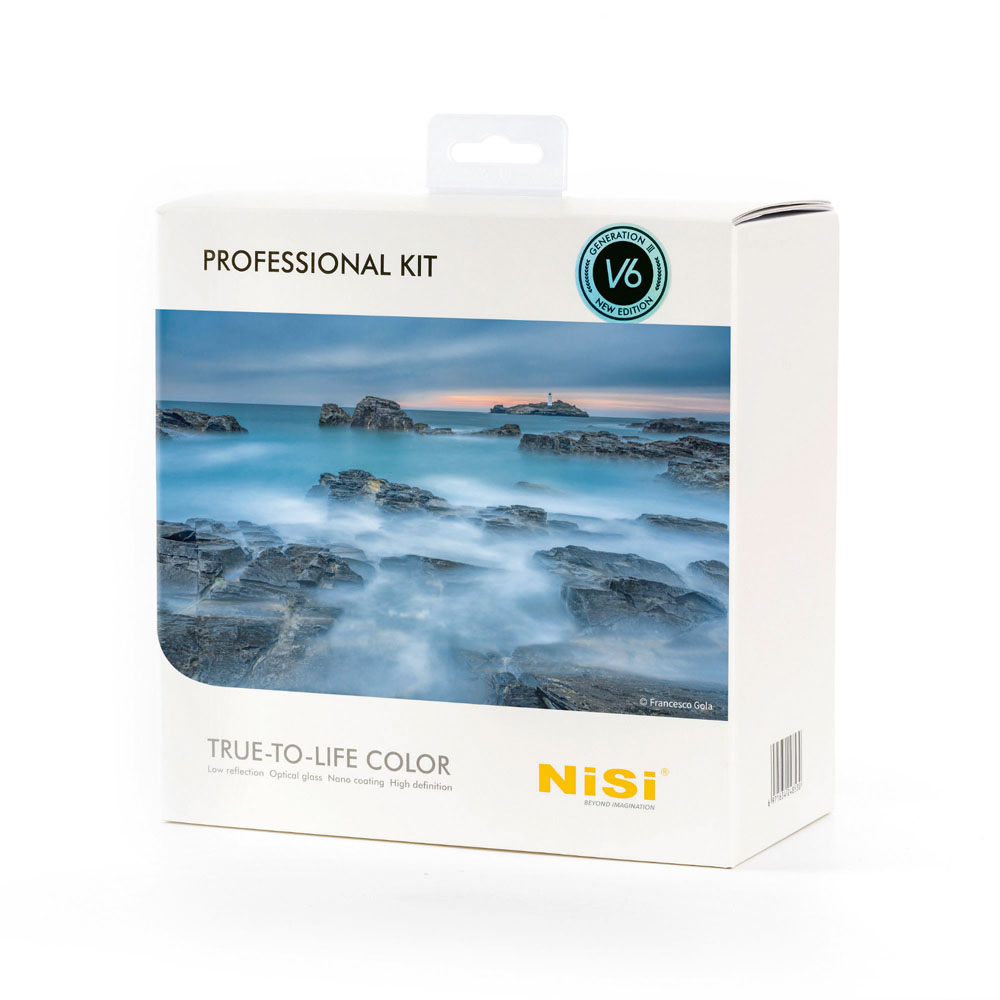 THE NISI FILTER holder is already one of the best designed we've seen and one of the most compact as well, which is incredibly important when it comes to packing your camera bag. So it's with interest we're looking at the new V6 100mm NiSi filter holder.
Rather than buying separate circular filters for lenses with different screw threads, NiSi offers square filters which fit into a filter holder, and the filter holder is attached to lenses with different screw threads by means of adaptor rings. So one filter for all your lenses!
The V6 holder is made from aviation-grade aluminium, features superb build quality and supports three 100mm filters as well as a circular polarising filter in any combination. Even with all the filters on board, the V6 has no vignetting at 16mm on a full-frame DSLR, yet it remains svelte and compact with a streamlined design. The matte black frosted finish on the surface minimises reflection and the special rotation wheel design means the CPL (circular polarising) filter can be rotated independently via a cog on the back of the filter holder.
Naturally, you can purchase the filters, holders and adaptor rings separately, but NiSi offers a number of different kits at a better price. For instance, the NiSi 100mm Professional Kit Third Generation III with V6 and Landscape CPL, is aimed at landscape and seascape photographers with everything you need to get started. NiSi suggests it's perfect for anyone who wants to create long exposure images and use ND filters, GND (graduated) and Natural Night filters, and fitting multiple lenses with a standard filter thread. The kit includes eight filters and the most popular adaptor rings (67mm, 72mm, 77mm and 82mm) with others sold separately. The NiSi 100mm Professional Kit Third Generation III with V6 and Landscape CPL represents a great saving compared to buying all the included items separately. Purchased individually, the filters would cost $2340, but the kit is priced at just $1899.
For more information, visit www.nisifilter.com.au
Details

Category: Equipment Blog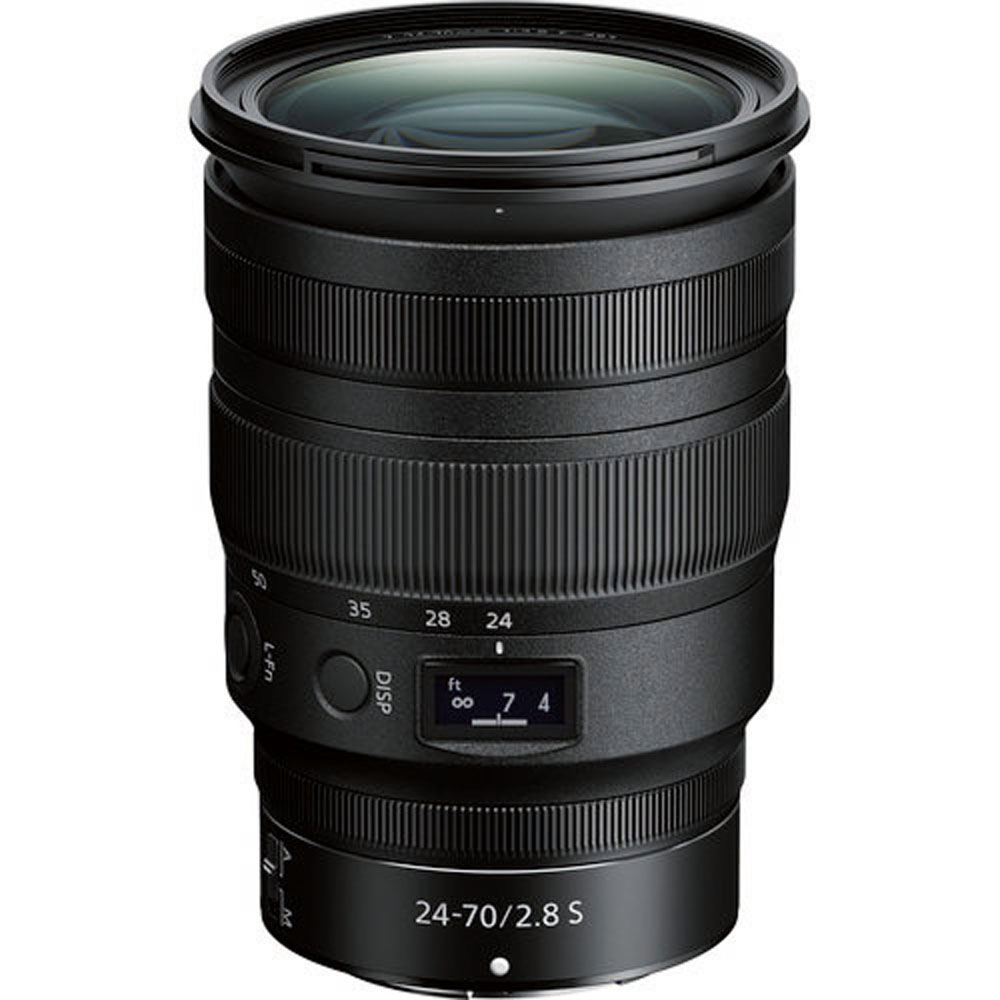 WITH THE RELEASE of serious mirrorless cameras by Canon, Lumix and Nikon, it's not surprising to see lots of new lenses being developed as the manufacturers make the most of the optical advantages offered by a camera without a reflex mirror box!
Nikon, for instance, has released a 24-70mm f2.8 constant aperture zoom which, by all reports, is remarkably crisp and sharp. However, so was the 24-70mm f4 lens that was released at the same time as the Z6 and Z7 cameras, so do you need the f2.8 lens?
For photographers looking for a lightweight camera outfit, the f2.8 lens will add 300 grams of generally unnecessary weight. Sure, there will be times when f2.8 will look better than f4 in terms of shallow depth-of-field, but in terms of light gathering, we don't need the extra speed given the high ISO performance we have these days.
On the other hand, it looks like a great lens! Nikon says it employs a newly incorporated multi-focusing system; drastically reduced aberrations even when shooting in close distances, and as a result, delivers extremely accurate and high-speed AF control. Additionally, a smooth and natural bokeh effect allows you to better isolate your subject against a blurred background.
For both photographers and video producers, stills and movies alike can be taken in silence. By assigning settings on the control ring, unnecessary noise from changing the settings can be reduced. A dedicated focus ring that is separate from the control ring also allows for manual focus operation to achieve smooth focus transitions. Additionally, 'focus-breathing' reduction ensures a significant reduction of angle-of-view shifts when adjusting focus. This comes together with an electromagnetic diaphragm mechanism, allowing the photographer to be able to exert accurate and consistent aperture control, even during high-speed continuous shooting or movie recording.
For more information, visit www.nikon.com.au