Details

Category: Equipment Blog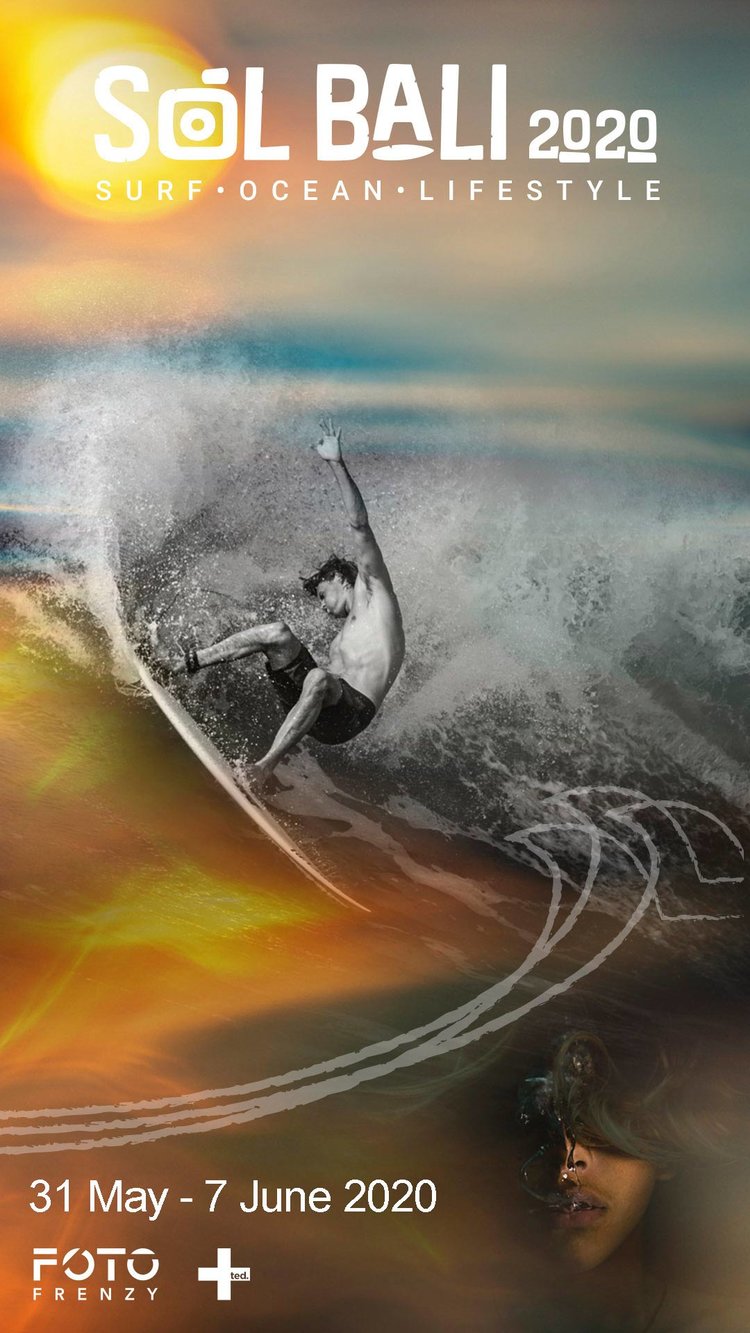 INTERESTED IN LEARNING how to be a surf photographer, an underwater photographer or a travel photographer?
You couldn't find two more expert tutors than Ted Grambeau and Darren Jew and they'll be leading the SOL Bali 2020 event, 31 May to 7 June 2020.
The workshop is designed to provide you with a skillset that will enhance your ability to create new and inspiring work in all types of photography.
Fronting the famous Keramas beach break, Komune Resort and Beach Club Bali is a superb venue for the workshop – a perfect location to be immersed in a week of ocean, surf and lifestyle photography and learning.
The two experienced and talented professionals will guide you through a comprehensive and practical curriculum that will establish the mindset, vision, skills and tools that aspiring ocean photographers need in order to take their imagery to the next level.
The workshop will cover defining your purpose and goals, in-water shooting, underwater shooting, top-side work, lifestyle shoots with talent and products, capturing surf action (including night surfing), creative camera techniques, creative post-processing and effective workflows.
The workshop will be supported by Foto Frenzy's Jasmine Carey and representatives from Aquatech water housings will also be offering an extensive range of popular housing and camera set-ups to shoot in and around the ocean with.
For more information, visit Ted's website for details, or follow this link: https://www.tedgrambeauphotography.com/photographyworkshop
Details

Category: Equipment Blog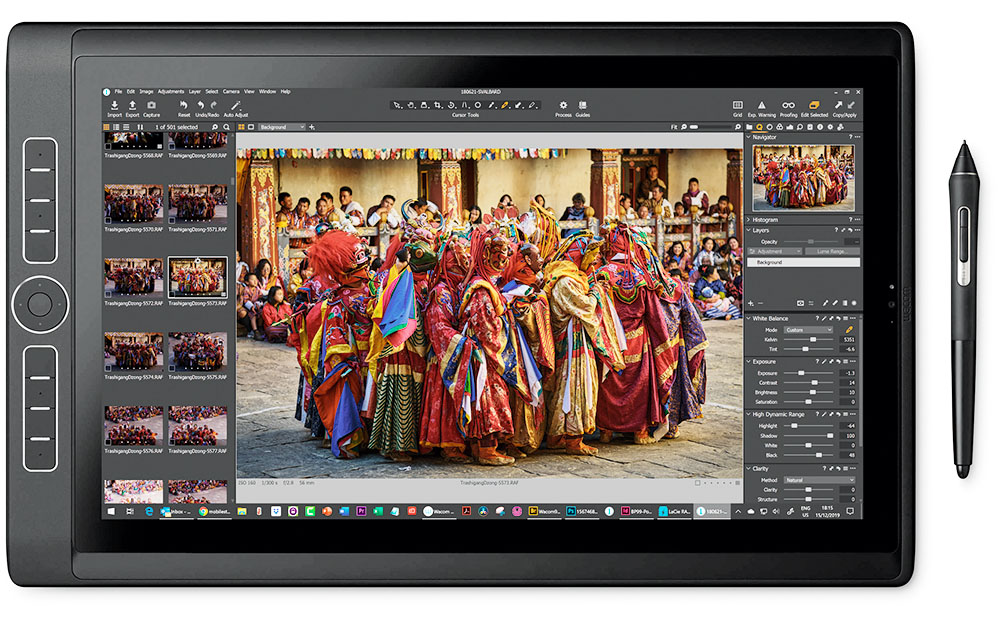 MobileStudio Pro 2019 with Capture One running. Photos from a recent trip to Bhutan.
As a Wacom Amassador, I get to play with all their latest toys and I've just taken delivery of the newest 16" MobileStudio Pro (MSP). It's what I take away with me when travelling because the screen is the closest in a laptop I've found to my wonderful EIZO monitors back at the ranch. It gives me a really great rendition of my photographs, meaning they are not overly contrasty or colour saturated like some of the popular laptop screens. Don't get me wrong, if I want my photos to look highly saturated and contrasty, I can do that on the MSP, but the default setting is very neutral in contrast and colour  - and that's exactly what I want as a photographer.
What I also want is to go on a trip and not fill up my hard drive with photos and videos. I always seem to run out of space!
If I'm shooting on my Fujifilm X-T3 with a 26-megapixel sensor, I am usually okay, but once I pull out the Phase One XF 150MP, my drive fills up a little more quickly! Invariably I'm copying my photos across to an external drive, like Lacie's Rugged SSD – and I will continue to do that as I need a backup. But wouldn't it be nice to have the whole shoot on the MSP and not have to plug in an external drive at all?
Details

Category: Equipment Blog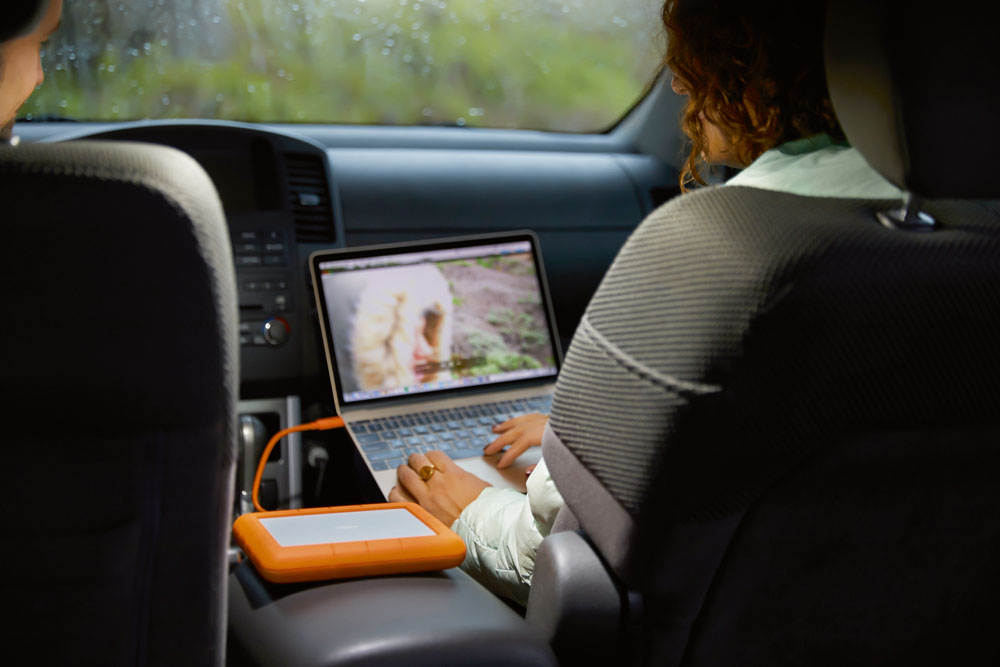 Rugged RAID Shuttle
8TB Storage in a Tough, Portable, Robust Case!
A Special LaCie Promotion
Got a big job on? Need to move a lot of files around? Collaborating with other creatives? LaCie has the solution for sharing your files safely – the Rugged RAID Shuttle.
As our cameras offer more and more resolution, our stills and video files become increasingly larger. And as we enjoy our photography and video filming more and more, we accumulate increasing amounts of imaging data that needs to be saved, protected and transferred.
LaCie has a full range of storage options, from the Rugged drives we use on location to the 6big and 12big super devices which store huge volumes of data in secure RAID arrays.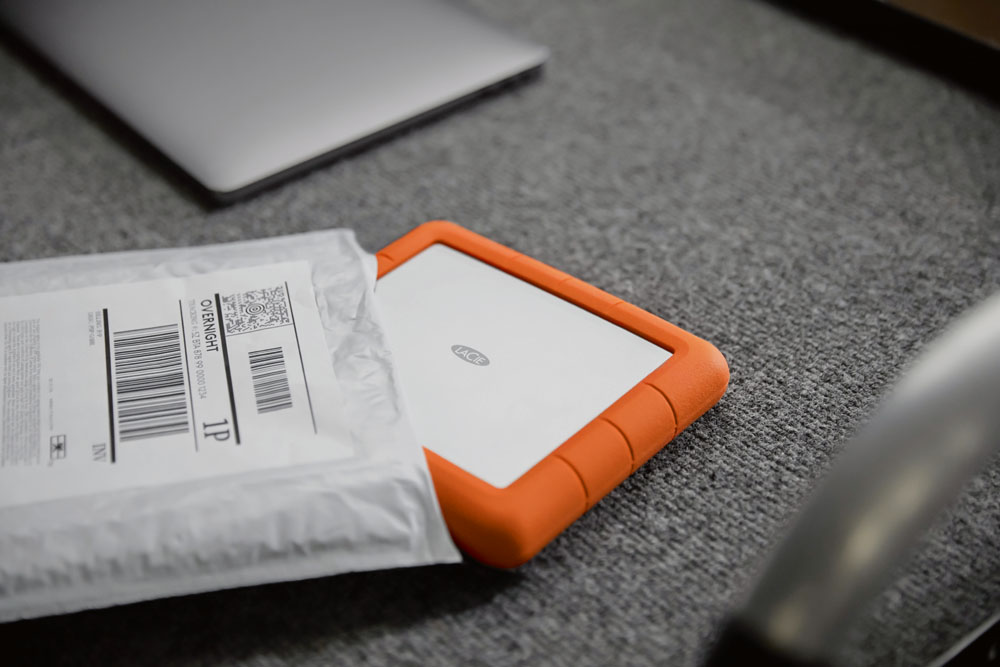 The LaCie Rugged RAID Shuttle is designed flat so it can be shipped or couriered – anywhere!
Since 2005, over 6 million Rugged drives have been purchased, mostly by imaging professionals.
The distinctive, bright orange Rugged range of portable hard drives has become the de-facto standard for imaging professionals – and we all know why.
Shooting on location or working on a set can be intense and while we're always very careful with our equipment, accidents can happen.
That's why LaCie's Rugged range of drives are built tough. Depending on the model, Rugged drives can be IP67-rated for extreme water resistance, and all are drop, rain, dust and crush resistant. It's durability like this that keeps photographers and filmmakers coming back for Rugged drives.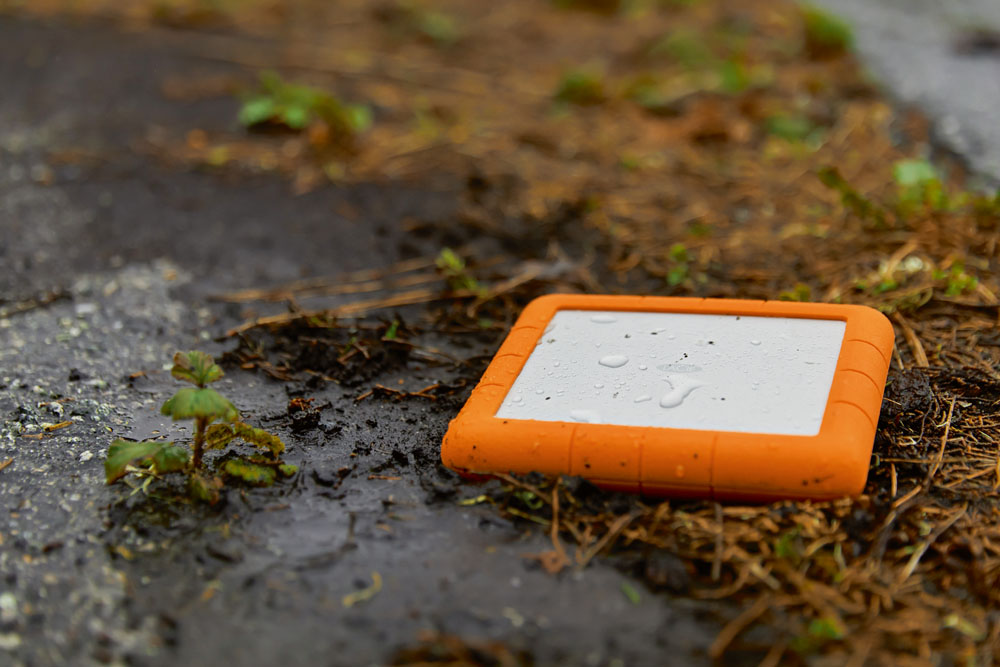 The LaCie Rugged RAID Shuttle is still water resistant and will happily handle a life outdoors.
The latest Rugged drive is the RAID Shuttle. About twice the size of normal Rugged drives, its job is to provide more storage with the same safety and security.
With 8 TB capacity, it will accommodate larger jobs and more data than the existing Rugged drives, so the RAID Shuttle isn't a replacement, it's an additional service.
The flat design means it's still easy to carry in camera and gear bags, or if you need to ship your data somewhere, it will fit into standard shipping envelopes easily.
And because the LaCie Rugged RAID Shuttle is drop, rain, crush and dust resistant, you know the data will arrive at its destination safe and secure.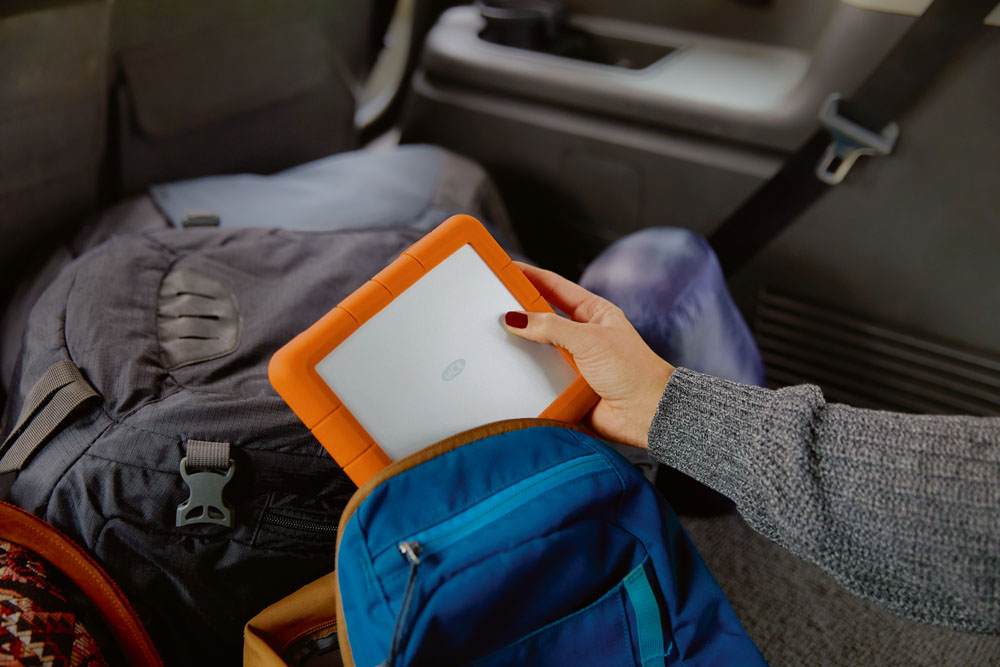 And while bigger than other Rugged drives, the LaCie Rugged RAID Shuttle is still very portable.
Talking of security, the Rugged RAID Shuttle comes with government-grade AES-256 self-encryption, thanks to Seagate Secure™ Technology – ensuring your image files and hard work remain safe from unauthorised access and intellectual property theft.
In operation, there is a choice of RAID 0 and RAID 1.
RAID 0 effectively works as a single drive, providing more speed and more storage space.
RAID 1 halves the drive's capacity, but provides a backup of the data – or redundancy as the technicians call it.
The Rugged RAID Shuttle comes with a single USB-C / Thunderbolt 3 connection and a power adaptor if required, and it is backwardly compatible to USB 2.0.
Of course, when it comes to unpredictable events such as severe water damage to your studio or a natural disaster, LaCie has got your back. The Rugged RAID Shuttle includes Rescue Data Recovery Services lasting the length of the warranty – which is three years! LaCie will work tirelessly to help you save your data and money with one in-lab recovery service.
The LaCie Rugged RAID Storage is just one of many Rugged portable storage devices, which now include a new range of ultra small and compact SSD devices. Whatever you require, LaCie has a solution for your data storage needs.
For more information, visit www.lacie. com/as/en/, a specialist photo supplier or better computer suppliers Australia-wide.