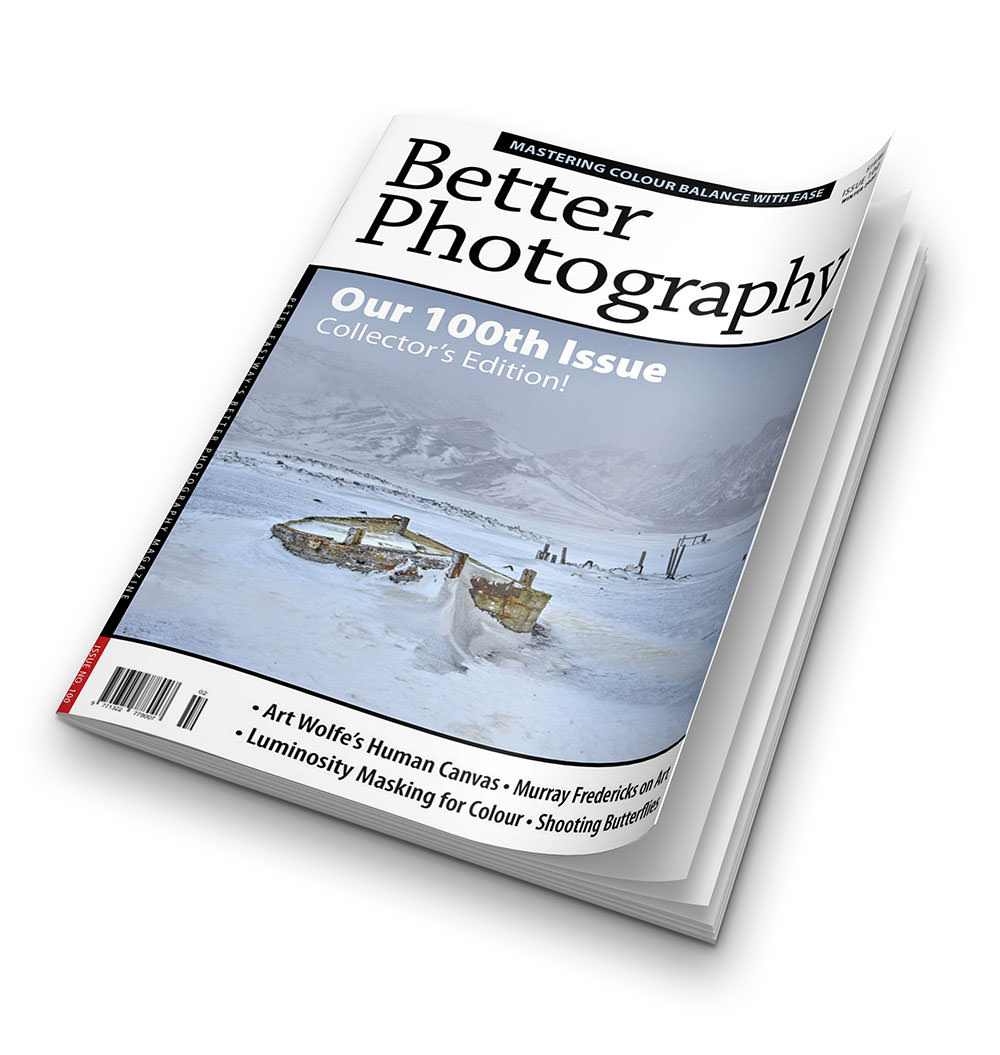 Congratulations to us for reaching 100 issues of Better Photography magazine! It is now available online for all subscribers in digital form, but for paper readers, there are a few changes.
With the COVID-19 issue, we have postponed printing Issue 100 for the newstands and, to be honest, we are unlikely to do so. With the number of newsagencies in decline and the current economic climate, it may not be viable again.
However, we love producing the paper product, so while we have readers who share our passion for turning pages, we will continue to print the magazine for subscribers only. We have teamed up with Momento Pro who is currently printing Issue 100 and it will be available in the second week of June (everything going to plan). 
If you normally wander down to the newsagent to buy your copy of Better Photography, it won't be there. However, you can subscribe online and we'll post it to you, but if you want to get Issue 100, you should act quickly and subscribe now. We've printed a few extra magazines, but essentially we will be printing 'on demand' going forwards, so unless we have your order ahead of time, you may miss out.
And all subscribers to the paper version of Better Photography automatically receive access to the online version - and its archive of nearly 50 back issues.
Click here to visit the website!
If you have any problems or don't have your login details, email This email address is being protected from spambots. You need JavaScript enabled to view it. for assistance (Kim works three days a week, so allow a little time just in case).
Issue 100 content includes: 
Art Wolfe's Human Canvas

Murray Fredericks on Art

Luminosity Masking For Colour

Shooting Butterflies

Fujifilm X-T4

and lots lots more, of course!