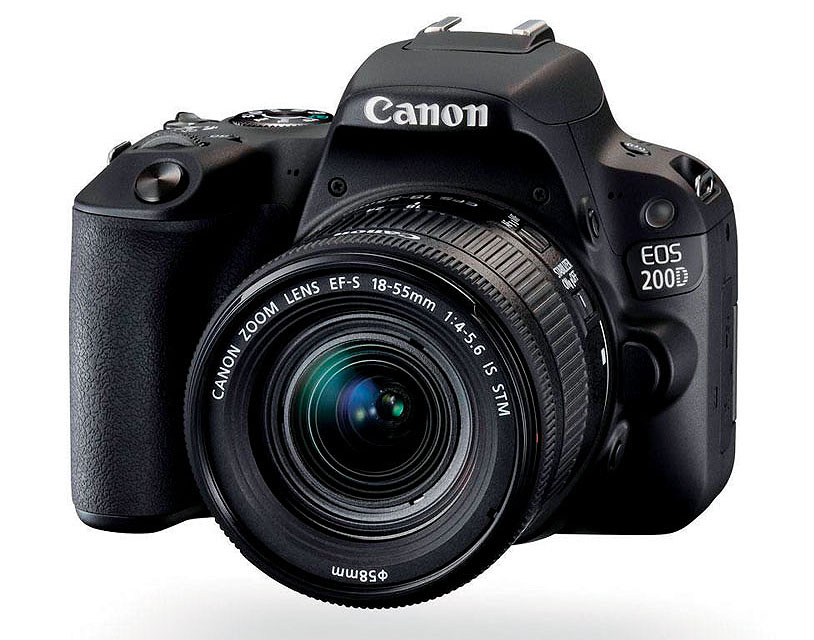 Do you need all the features of a full-frame DSLR, weather-proofing, high frame rate and tons of megapixels? It's a question we're often asked, but sometimes it is better phrased, "Do we want all these features"? The answer is yes, of course, but the reality is that even introductory cameras like Canon's tiny EOS 200D are capable of capturing professional quality images.
The camera market has gone wonderfully silly with all the advances and automation. We're in favour of it, but when you boil it all down, what do you need your camera to do for you? Focus on your subject, set the exposure and colour, and record the photograph. All cameras do this and the sophistication with which they do so far surpasses the best cameras of 10 or even five years ago.
So, what does the new Canon EOS 200D offer? Perhaps most importantly is small size and weight – 122x93x70 mm and 453 g including battery. Compare this with the Lumix DC-GH5 (138x98x87 mm and 725 g) or the Olympus OM-D E-M5 (121x89x42 mm and 425 g) and you can see the new 200D is in the hunt for photographers looking for a lightweight camera to carry around.
Inside, there's plenty to keep photographers happy: a 24-megapixel sensor, a 9-point AF system (this is designed as an introductory camera, after all), continuous shooting up to five frames per second (not bad for an introductory camera), Full HD 60p video recording and a top ISO of 25,600. And it has Wi-Fi and Bluetooth connectivity and access to Canon's Camera Connect app for your smartphone – what more do you want in a camera? For more information, visit www.canon.com.au.