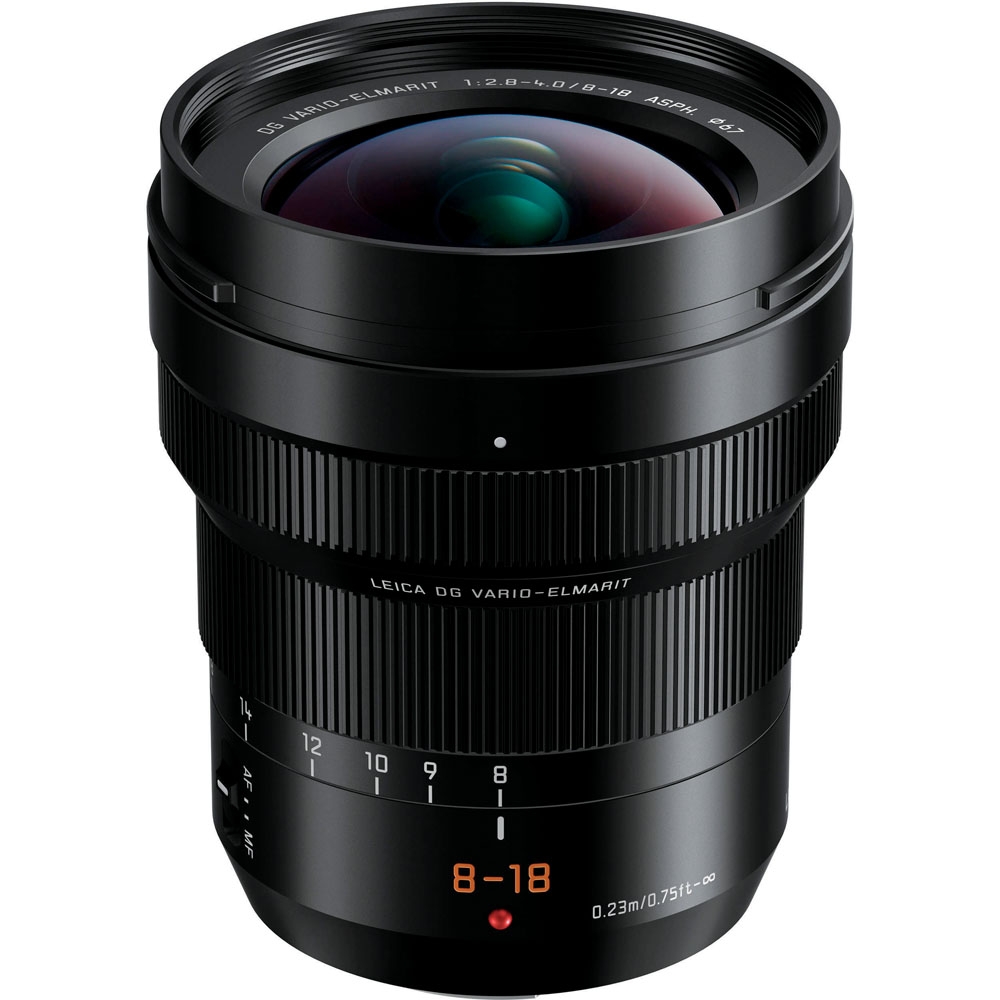 One thing that Leica does remarkably well (in fact, one of many), is design lenses. Since the days of film, there has always been something special about the way a Leica lens resolves detail and presents colour. We figure Panasonic understands this too because it has a strong partnership with Leica. We're also figuring Panasonic supplies Leica with some electronic smarts in return for help with lenses, but who knows what happens with big camera companies!
Suffice to say that Panasonic has released a new ultra wide-angle zoom lens for its Micro Four Thirds mount cameras. The Lumix G Leica DG Vario-Elmarit 8-18mm f2.8-f.0 Asph. lens has a similar focal length range to a 16-35mm lens on a full frame DSLR. The lens has splash, dust and freezeproof construction and that's a good thing as long as the Lumix camera you're using it with is suitably weatherproofed as well (some certainly are).
Panasonic has kept videographers in mind with this lens, ensuring smooth aperture changes so there are no sudden jumps in exposure, and silent operation so it won't interrupt your audio recording. However, assuming you're using a 4K Lumix camera, the big selling point is the stunning image quality.
Of course, still photographers will be equally happy with the image quality. The Leica lens features Panasonic's Nano Surface Coating to reduce flare and reflections, and the MTF charts (which show how sharp a lens is) demonstrate a stellar performance.
The 8-18mm lens includes Aspherical (ASPH) Extra-Low Dispersion (ED) glass which helps reduce size and weight, as well as producing high-resolution, high-contrast images from corner to corner.
For more information, visit shop.panasonic.com.