Details

Category: Equipment Blog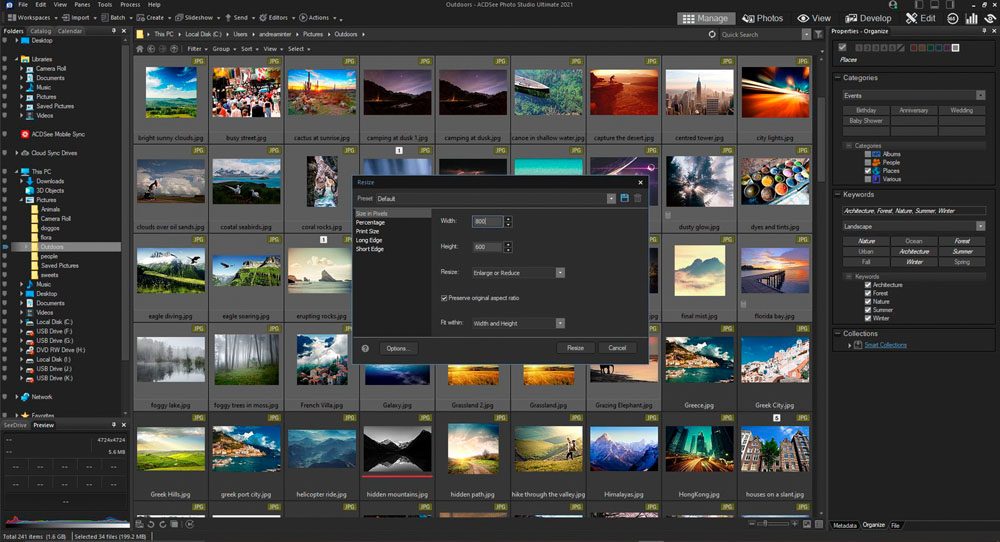 If you want a program with the basic functionality of Lightroom, but you don't want to pay a monthly fee, check out ACD Systems' latest upgrade of ACDSee. ACDSee was originally very popular with professional news and sport photographers (it started way back in 1993) because it was extremely fast and quick to process. And over the years, it has continued to add new features and functions, such that it is now a viable competitor for Lightroom and Capture One.
And it's still fast. Performance enhancements are claimed to make many processes up to 100% faster and raw decoding is up to 20% faster. It's probably fair to say ACDSee's strengths are in organisation and speedy raw processing, but now there is so much more. This year's new features include: colour wheels and tone wheels to manipulate colours, highlights, mid tones and shadows with higher precision; the ability to add text on a path or text in a frame; you can crop multiple images to custom sizes in seconds and add watermarks using anchor points.
From a file management perspective, there's a new and improved batch rename and resize panel, allowing you to create your own templates and presets, further speeding up batch processing. And there's easier migration from Lightroom and Picasa, including the capability to import face data in three clicks.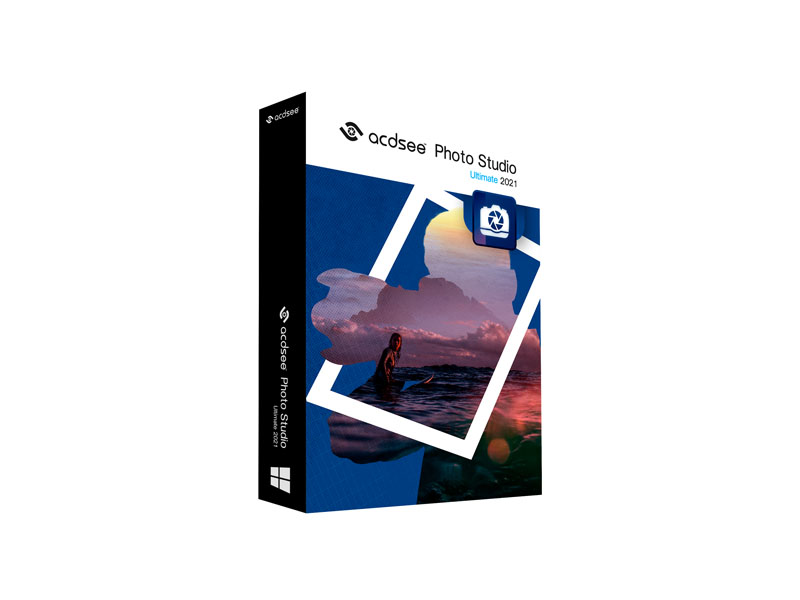 ACDSee Photo Studio Ultimate 2021 is available with a perpetual license for US $149.99 or through a subscription for US $69/year. Subscriptions provide users with regular updates and upgrades of the product.
For more information, visit https://www.acdsee.com/en/ products/photo-studio-ultimate/. 
Details

Category: Equipment Blog
Check out the video first! Click play below...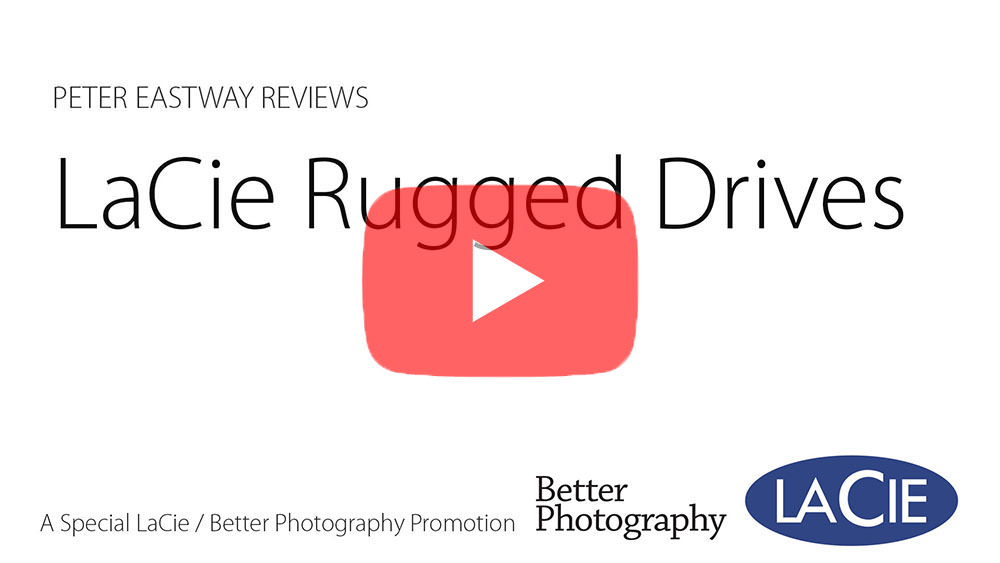 Size, Speed, Capacity, Security - they are all RUGGED
Whether travelling or working locally, we need a system to back up our camera's memory cards and there's no better solution than a LaCie RUGGED drive!
You've undoubtedly seen the orange portable storage devices (hard drives) in studios, on sets or in other photographers' camera bags. They are the de facto standard for the imaging profession and they are made by LaCie.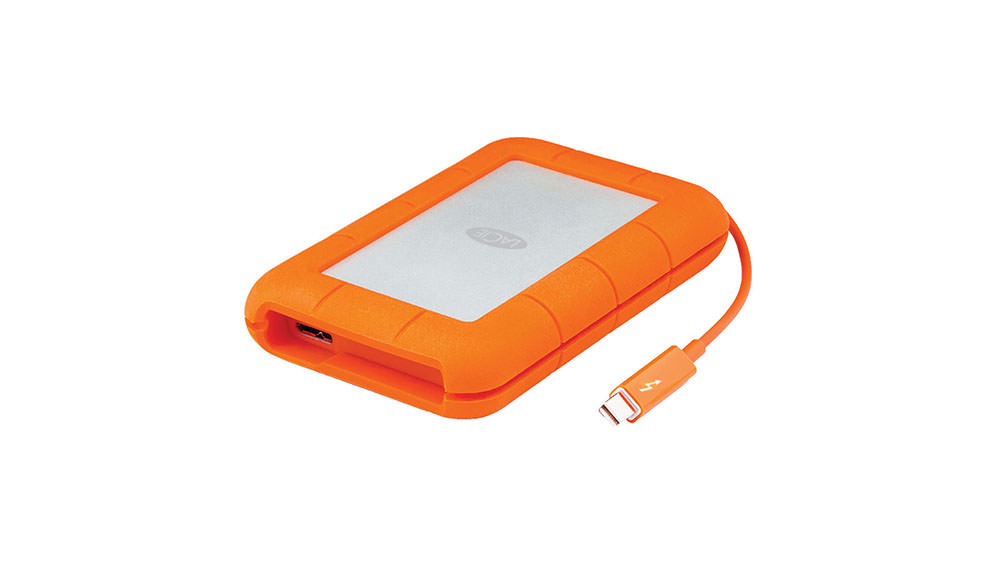 You can purchase Rugged drives with the connector you need, including the blisteringly fast Thunderbolt 3!
Most important when you copy your photos or movies from your camera's card to another device is reliability. After the files are copied across and your camera cards reformatted, you need to be 100% sure your work is safe and secure.
For complete safety, photographers make two or three copies before deleting files from their camera cards, but no matter how many copies you make, they all have to be reliable.
And LaCie's Rugged range is built upon a reputation for reliability.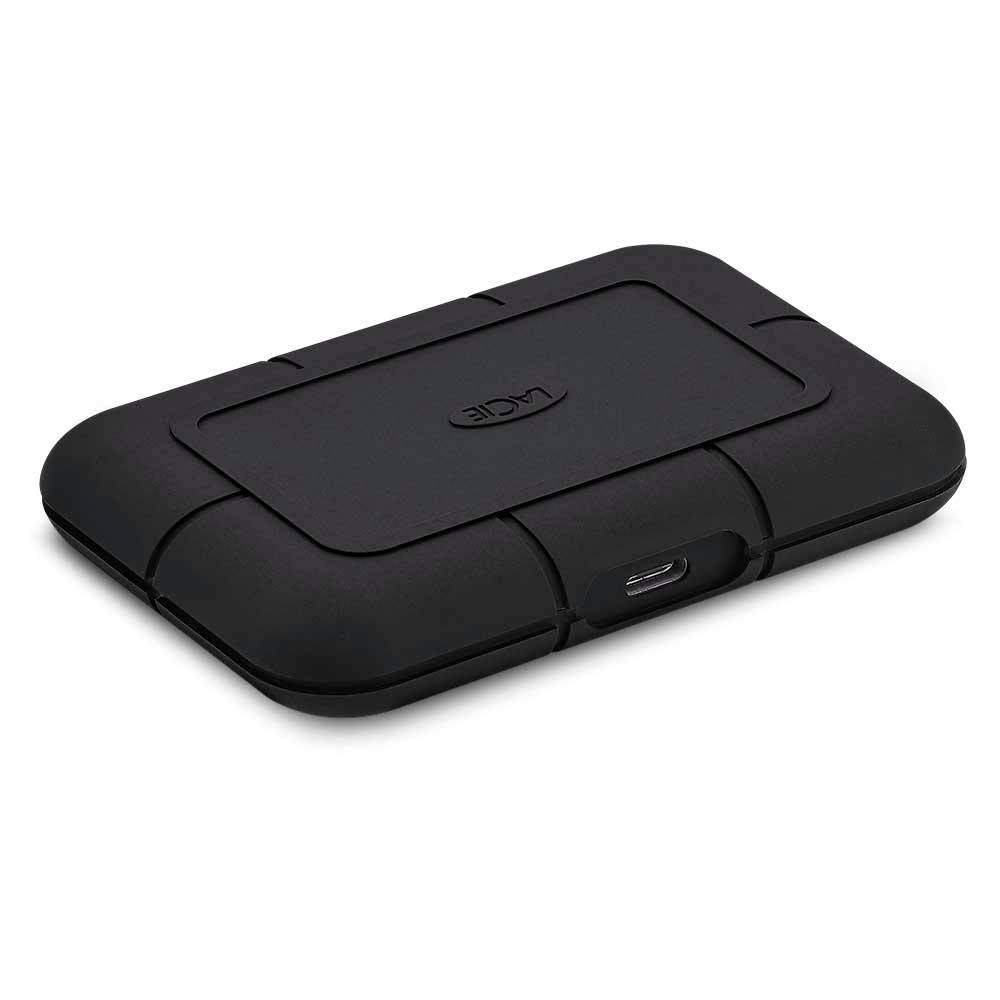 The new LaCie Rugged drives are solid state SSD, so smaller and faster. How fast? The SSD are really fast, the SSD Pro faster still!
The Rugged range of portable storage devices tackles reliability in several ways. First, they are made with high quality components that are robust and come with a five-year warranty.
Second, if the drive were to be knocked, dropped or immersed in water, you want it to survive – and that's why LaCie's Rugged drives are so popular. And third, they are fast and practical – they just work!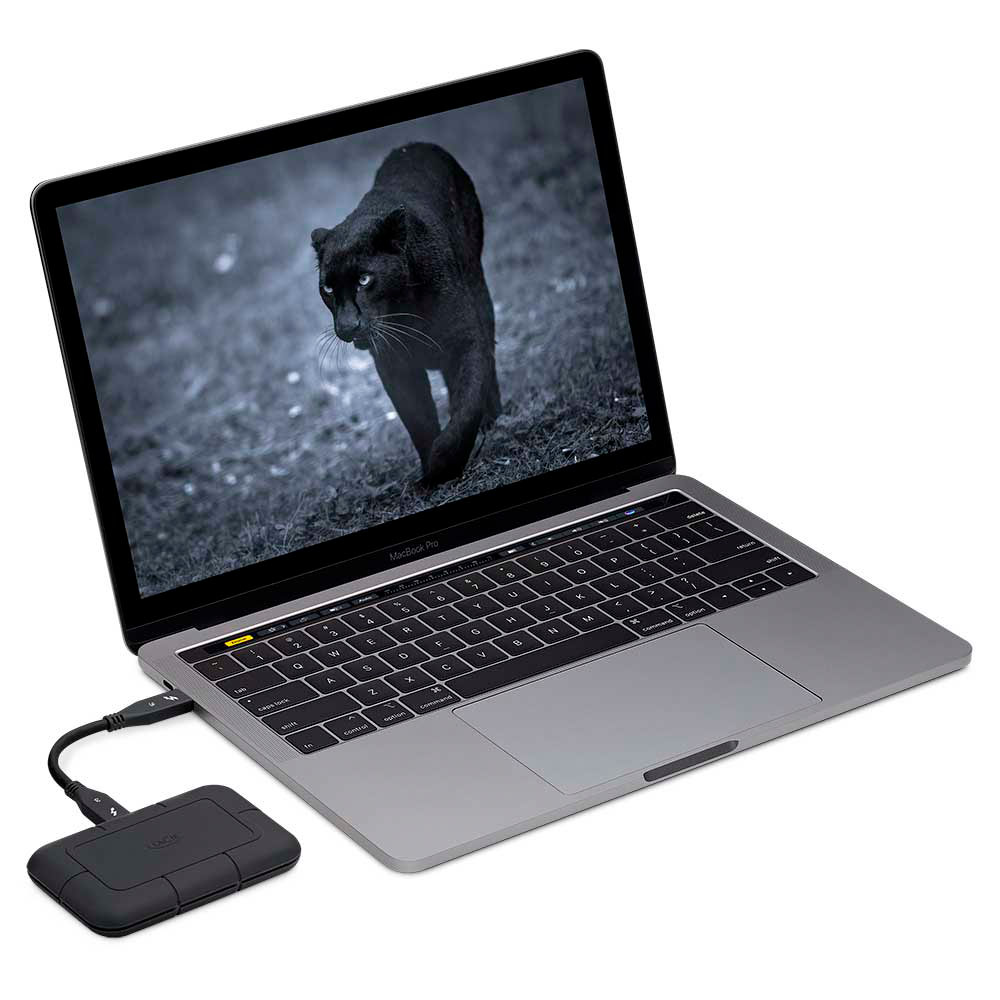 Plug a LaCie Rugged SSD Pro into any Thunderbolt 3 or USB 3.1 on your laptop and enjoy the speed. You'll be amazed at how quickly it works - just like an internal drive!
Rugged drives can be a little larger than some comparable drives, but don't forget that protective casing! And even with this remarkable casing, they're not that big and the new range of SSD (solid state) Rugged drives is positively tiny!
Rugged storage devices come in capacities up to 5TB (or 8TB for Rugged RAID Shuttle) and provide a range of connections, mainly TB3 and USB-C and USB 3.0.
For more information, visit www.lacie.com/as/en/, a specialist photo supplier or better computer suppliers Australia-wide.
Details

Category: Equipment Blog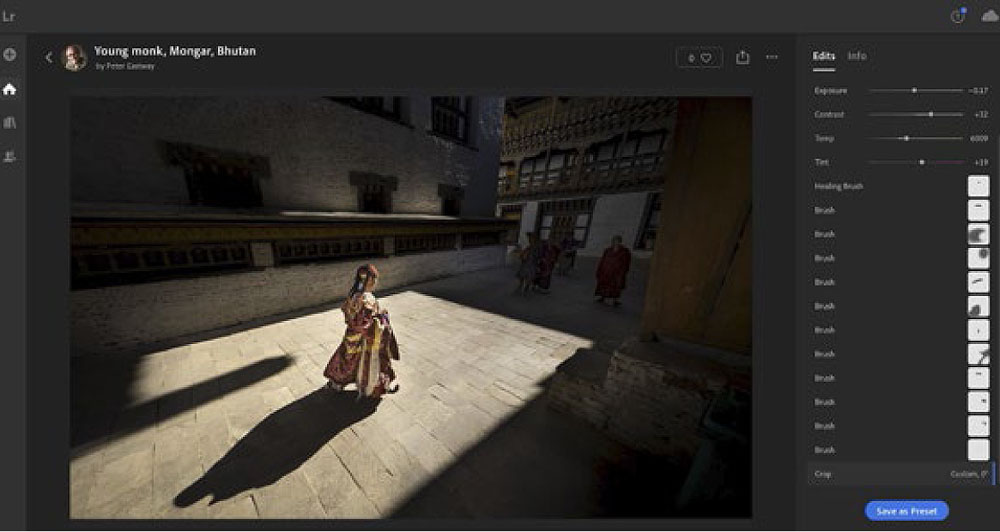 With a choice between Adobe Photoshop Lightroom and Lightroom Classic, Lightroom would appear to be the de facto editing standard. Yes, Photoshop itself remains the kingpin for artistic photographers who enjoy composites and special effects, but for many photographers, you can do it all in Lightroom.
And that's great! We can spend too much time editing our work and so the speed with which Lightroom allows us to process images is a huge benefit. In fact, if you're not familiar with Lightroom (or an equivalent program), you're not yet a fully fledged photographer because, no matter how good the image is straight out of the camera, editing our work is a part of the process. You don't buy all the ingredients to make a cake without actually making the cake!
The last upgrade in Lightroom Classic takes the app that much closer to perfection, certainly for experienced users. For example, the tone curve interface has been upgraded, making it easier (and more obvious) to use. Buttons for switching from parametric to point mode now sit next to the red, green and blue channels, giving you all the control you'd expect in Photoshop, including the ability to pin a control point and adjust its input and output values manually.
With a subscription, we don't have to choose between the two varieties of Lightroom and while their interfaces are quite different, the editing process remains essentially the same. However, with everyone moving to the cloud and using portable devices to play with their images, it's Photoshop Lightroom that is taking centre stage. One of the cool things on the latest release is the ability to share step-by-step edits with other photographers.
You can check out the image here taken by the editor at: https://lightroom.app.link/VkFaasPfd8