Details

Category: Equipment Blog
Check out the video first! Click play below...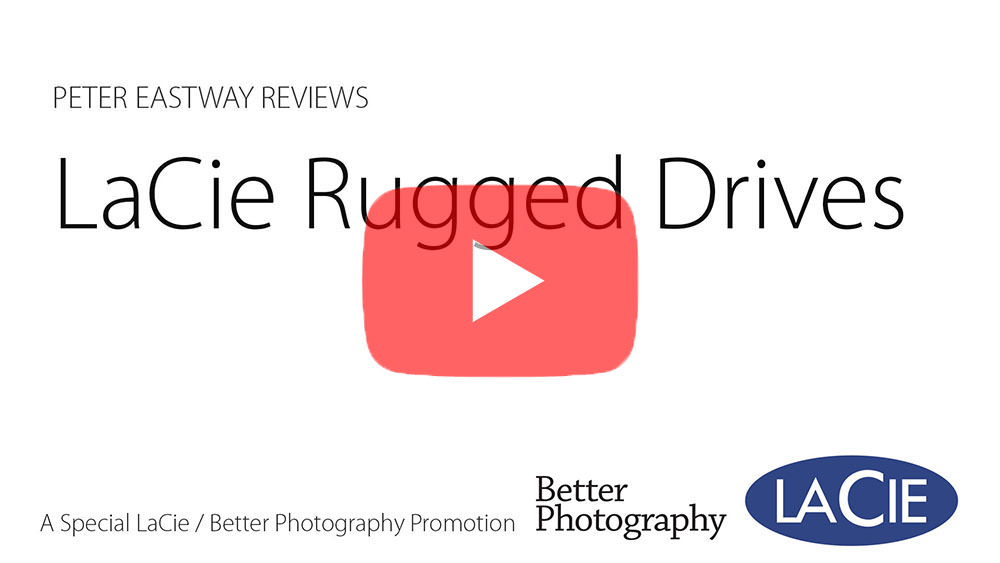 Size, Speed, Capacity, Security - they are all RUGGED
Whether travelling or working locally, we need a system to back up our camera's memory cards and there's no better solution than a LaCie RUGGED drive!
You've undoubtedly seen the orange portable storage devices (hard drives) in studios, on sets or in other photographers' camera bags. They are the de facto standard for the imaging profession and they are made by LaCie.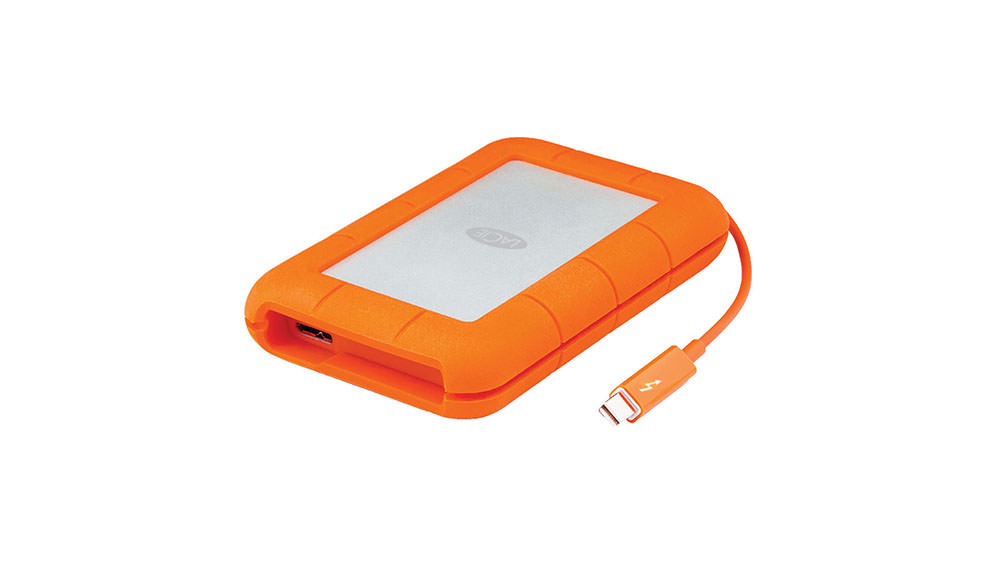 You can purchase Rugged drives with the connector you need, including the blisteringly fast Thunderbolt 3!
Most important when you copy your photos or movies from your camera's card to another device is reliability. After the files are copied across and your camera cards reformatted, you need to be 100% sure your work is safe and secure.
For complete safety, photographers make two or three copies before deleting files from their camera cards, but no matter how many copies you make, they all have to be reliable.
And LaCie's Rugged range is built upon a reputation for reliability.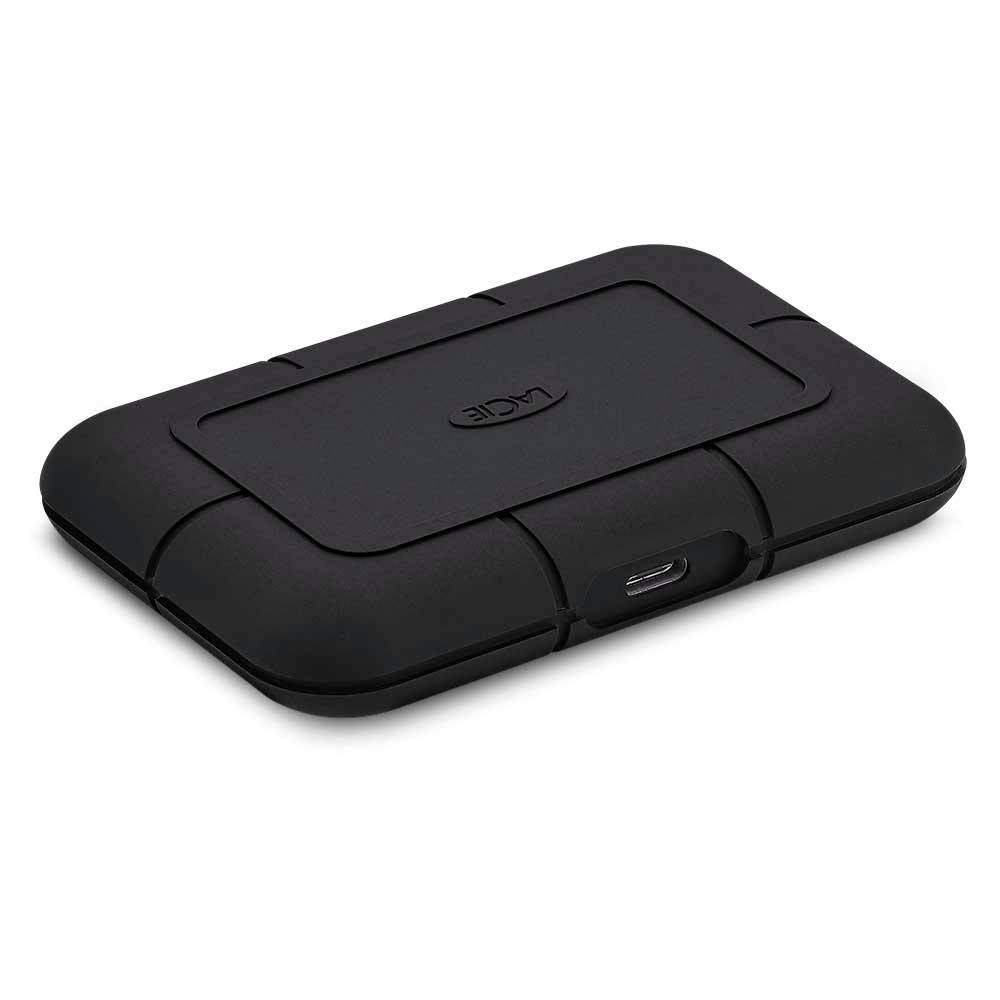 The new LaCie Rugged drives are solid state SSD, so smaller and faster. How fast? The SSD are really fast, the SSD Pro faster still!
The Rugged range of portable storage devices tackles reliability in several ways. First, they are made with high quality components that are robust and come with a five-year warranty.
Second, if the drive were to be knocked, dropped or immersed in water, you want it to survive – and that's why LaCie's Rugged drives are so popular. And third, they are fast and practical – they just work!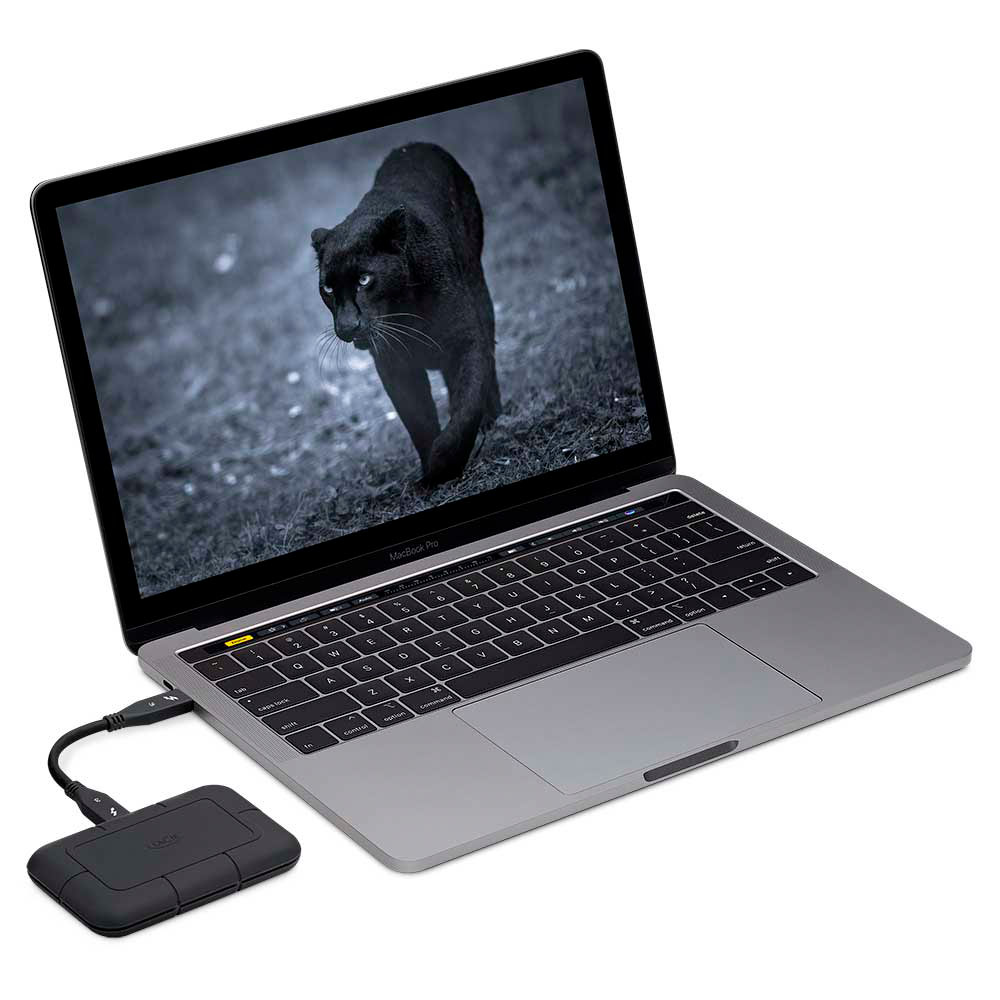 Plug a LaCie Rugged SSD Pro into any Thunderbolt 3 or USB 3.1 on your laptop and enjoy the speed. You'll be amazed at how quickly it works - just like an internal drive!
Rugged drives can be a little larger than some comparable drives, but don't forget that protective casing! And even with this remarkable casing, they're not that big and the new range of SSD (solid state) Rugged drives is positively tiny!
Rugged storage devices come in capacities up to 5TB (or 8TB for Rugged RAID Shuttle) and provide a range of connections, mainly TB3 and USB-C and USB 3.0.
For more information, visit www.lacie.com/as/en/, a specialist photo supplier or better computer suppliers Australia-wide.
Details

Category: Equipment Blog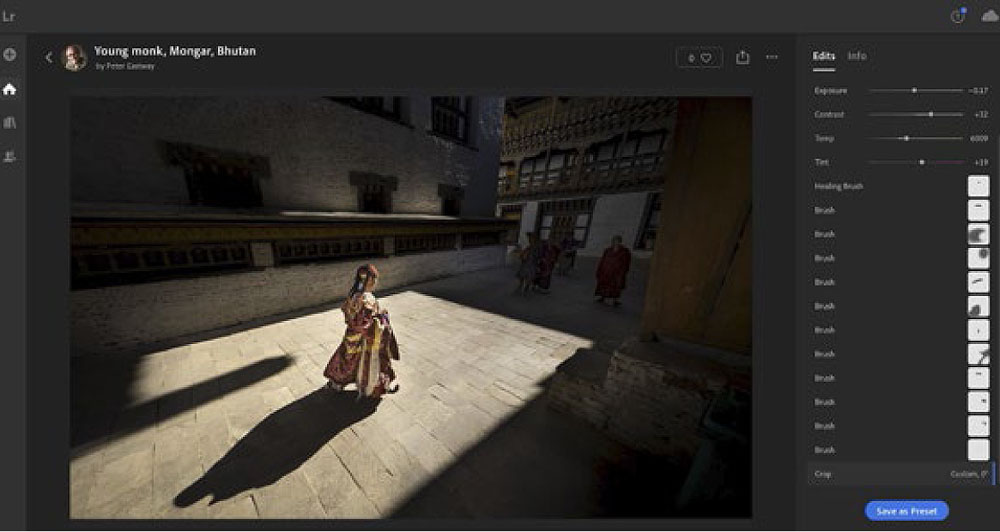 With a choice between Adobe Photoshop Lightroom and Lightroom Classic, Lightroom would appear to be the de facto editing standard. Yes, Photoshop itself remains the kingpin for artistic photographers who enjoy composites and special effects, but for many photographers, you can do it all in Lightroom.
And that's great! We can spend too much time editing our work and so the speed with which Lightroom allows us to process images is a huge benefit. In fact, if you're not familiar with Lightroom (or an equivalent program), you're not yet a fully fledged photographer because, no matter how good the image is straight out of the camera, editing our work is a part of the process. You don't buy all the ingredients to make a cake without actually making the cake!
The last upgrade in Lightroom Classic takes the app that much closer to perfection, certainly for experienced users. For example, the tone curve interface has been upgraded, making it easier (and more obvious) to use. Buttons for switching from parametric to point mode now sit next to the red, green and blue channels, giving you all the control you'd expect in Photoshop, including the ability to pin a control point and adjust its input and output values manually.
With a subscription, we don't have to choose between the two varieties of Lightroom and while their interfaces are quite different, the editing process remains essentially the same. However, with everyone moving to the cloud and using portable devices to play with their images, it's Photoshop Lightroom that is taking centre stage. One of the cool things on the latest release is the ability to share step-by-step edits with other photographers.
You can check out the image here taken by the editor at: https://lightroom.app.link/VkFaasPfd8
Details

Category: Equipment Blog
Check out the video first! Click play below...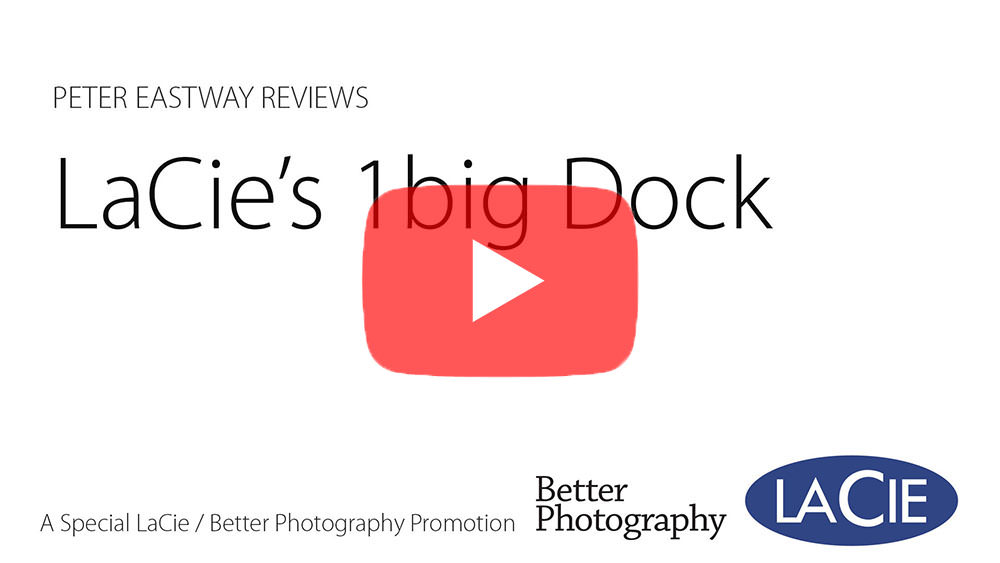 Looking for a simple hard drive that can be helpful too? Check out one of LaCie's new 1big Docks with it's great range of connectivity options!

Having backups and archives is essential, but sometimes it's nice to have a 'simple' storage device that's safe and portable.
If this is you, LaCie has just the storage device: the new 1big Dock.
In fact, the 1big Dock is better described as a storage hub, rather than a storage device - as we'll explain later.
There are two models.
The 'standard' 1big Dock comes in capacities of 4TB, 8TB and 16TB.
Inside, there's a Seagate IronWolf Pro enterprise-class drive supporting up to 300 TB/year workloads and specifically designed for high-speed 7,200 RPM performance. Seagate and LaCie trust its smooth power management and 24×7 reliability, giving you the ultimate peace of mind with a five-year warranty.
So, while the 1big Dock is fast, sometimes when processing large files or rendering movies you need even more speed and this is when the 1big Dock SSD Pro comes into play.
Featuring a 2TB or 4TB solid state drive, it doesn't have the same maximum capacity, but it really flies at accelerated NVMe SSD speeds of up to 2,800 MB/s.
So, why do we call the 1big Dock a 'hub'? In addition to being a first class storage device, it offers a range of cinema-grade memory card slots (tailored for demanding 8K workflows, so they will easily eat as many still images as you can find) and a range of USB ports that let you dock, daisy chain, and even charge a laptop up to 70W.
So, whether you're using the 1big Dock attached to a home desktop or out on the road with a laptop, it does more than store your files, it's the heart of your image management system.
For more information, visit www.lacie.com/as/en/, a specialist photo supplier or better computer suppliers Australia-wide.