Details

Category: Almost Weekly Photo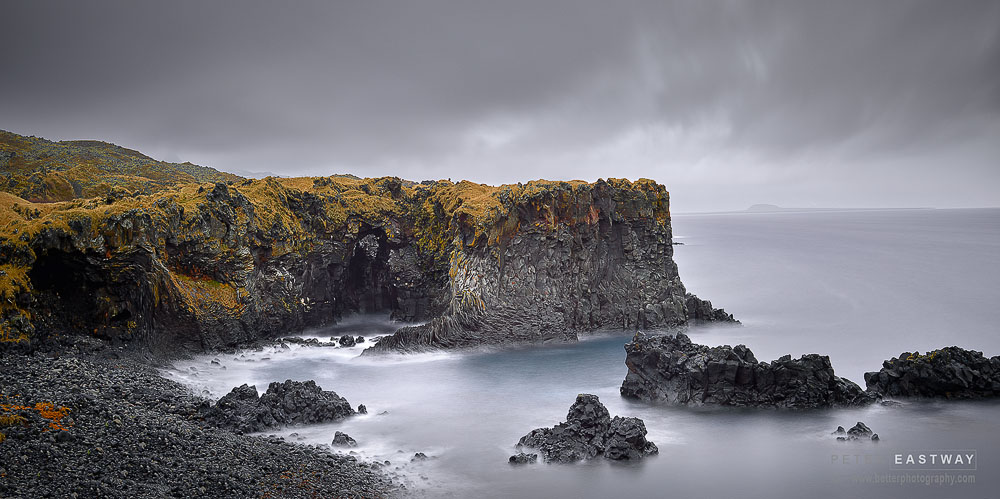 Hellnar, Iceland
Phase One XF 150MP, 55mm Schneider lens, f5.6 for 30 seconds, ISO 50 (exposure averaging)
Gee, I can ramble on! While away on a family holiday in January, Phase One and Drew Altdoerffer released a little YouTube video where Drew and I chew the fat about lots of different photography subjects. If you'd like to take a look or listen, you'll find it here: https://www.youtube.com/watch?v=7tyTUKmj5p0
The interview was done on my way back from Iceland late last year after leading a Phase One photo tour with Better Moments' Christian Norgaard. I also had a little job to do in Iceland: to play with the new Phase One XT camera so initially I thought the interview would be all about the new camera.
However, Drew had bigger ideas and he kindly talked me through my overall approach to photography - why I use particular cameras, what my workflow is based on, and the ideas behind the work I create. I'm listening to it as I write up this blog - gee, I can ramble on! Turn it on and listen to it like a podcast might be the best idea - Drew sounds very educated if nothing else and you can check out his tattoos and beard!
This is one of the images I took in Iceland and it features during the interview on the screen behind us. It's taken at Hellnar where I have stayed several times before, on a cliff looking out to sea. However, what I had never seen before was the little bay down below the cliffs and this is one of the reasons I really enjoy visiting locations multiple times: it extends your appreciation. And it gives you more depth to the portfolio of work you create.
Post-production is great and it can certainly enhance and even improve our images, but it can't help you capture images you haven't yet taken. And it's of limited assistance if you don't have appropriate weather or light. 
In the days of yore, National Geographic photographers would be sent on assignment for periods of weeks if not months or even years. Why? Because to do a location justice requires time. You can buzz through five or six great locations in a few days and take photographs, but to capture the essence of these locations requires multiple visits and time spent in contemplation. While you might capture one or two great photos on a speed trip, to photograph a location well takes time.
That link again: https://www.youtube.com/watch?v=7tyTUKmj5p0
Details

Category: Almost Weekly Photo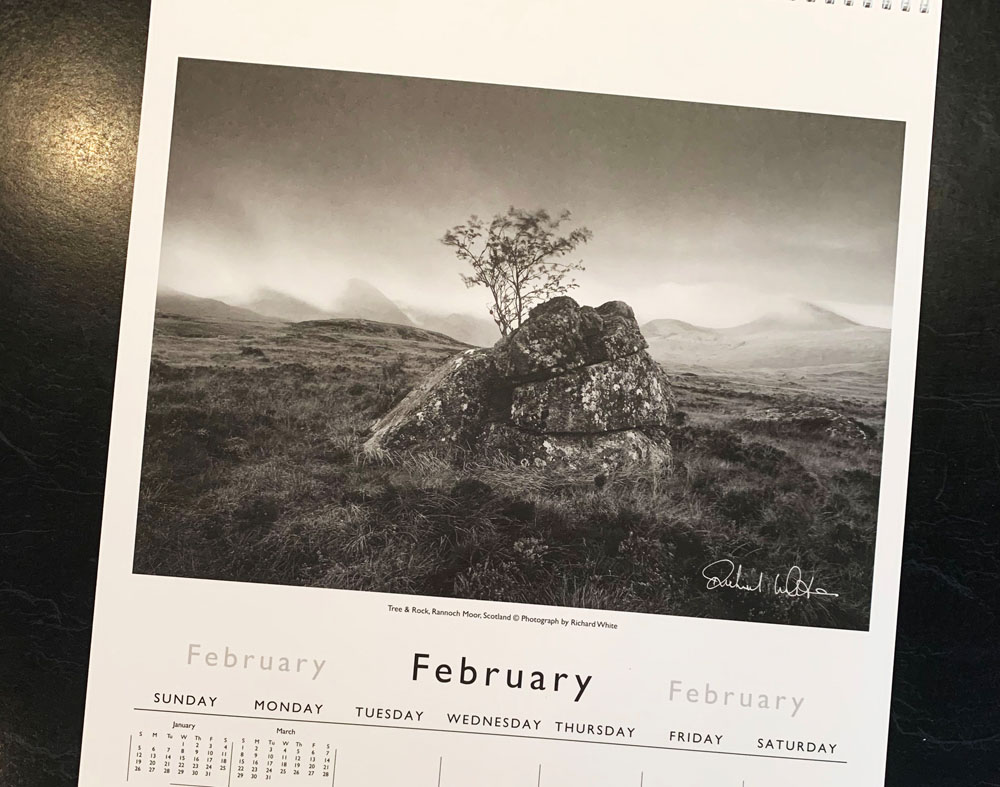 Are you interested in black and white? Do you need to understand what makes a black and white photograph sing? Then perhaps you should check out Richard White's current 2020 calendar.
For the last twenty years or so, our regular Better Photography writer has been producing a sumptuous black and white calendar focused on Victoria's high country. This year, he has produced yet another wonderful calendar, but with a departure from his popular subject to focus on trees!
And the calendar is delightful. I returned from overseas in time to put January up on the wall and have just turned the page to February - which I think is my favourite shot. Realising that you're looking at a poor quality reproduction photographed on my smartphone, what I love about Richard's photograph is the placement of the tree behind the rock. It's almost as though it is hiding out on the vast expanses of Rannoch Moor in Scotland.
Compositionally, the curves and shape of the rock are supported by the wispy lines of the background hills and ranges, and what's not to love about the emotional impact - the low clouds, misty horizon and the wonderful detail throughout? It is a thoroughly elegant landscape.
Richard is a master of black and white photography and, if you can't afford to buy one of his original prints, this calendar is a great source of inspiration. And it's not too late to buy one and enjoy it for the rest of the year. Yes, a sales job here for one the magazine's longest serving contributors - but I think it's worth it!
Richard still has a few calendars left, so if you'd like to make a purchase, visit his website at http://www.richardwhite.com.au/calendar.php.
The calendar measures 490x340 mm and is spiral bound at the top with large black & white images. It has been printed on a textured off-white stock, producing a slightly warmer look from past years. The cost is just $39.50 plus $12.50 post and packaging.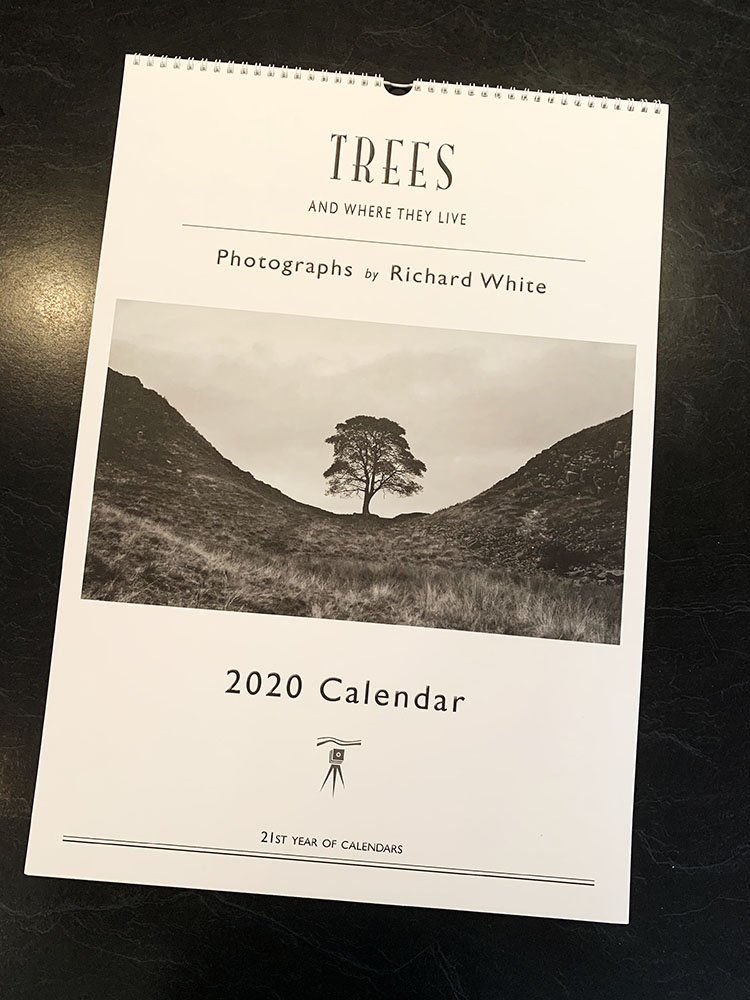 Details

Category: Almost Weekly Photo
Christian Fletcher is a good friend. Well, I think he is a friend, but sometimes I'm not altogether sure. I'm told that when he gives Photoshop presentations, he has some rather horrible portraits of me that he uses to explain his techniques. And in his latest book West, he writes about a trip we did together with the ND5 group:
"Anyway, here we are flying together in a Bell Long-ranger (helicopter) doors off and the wind whipping through our hair. And yes, Peter does have some hair, 35 at last count. I think he was down to 29 by the time we got on the ground."
So, when I say Christian is a good friend at the beginning of a review about his latest book, perhaps you should take some of my following comments with a grain of salt. For instance, don't believe me when I say Christian is one of Western Australia's best landscape photographers and that his new 160-page book is full of photographs, many of which his wife won't let him sell in their gallery.
Years ago, Tony Hewitt and I looked in Christian's gallery window and wondered why he had a boring, middle-of-the-day beach scene front and centre. I suggested it had nothing to do with art and everything to do with sales. A couple of years later, I interviewed Christian for Better Photography magazine and one of his comments referred to this photo: he said he hated it, but it sold really well and kept the gallery afloat!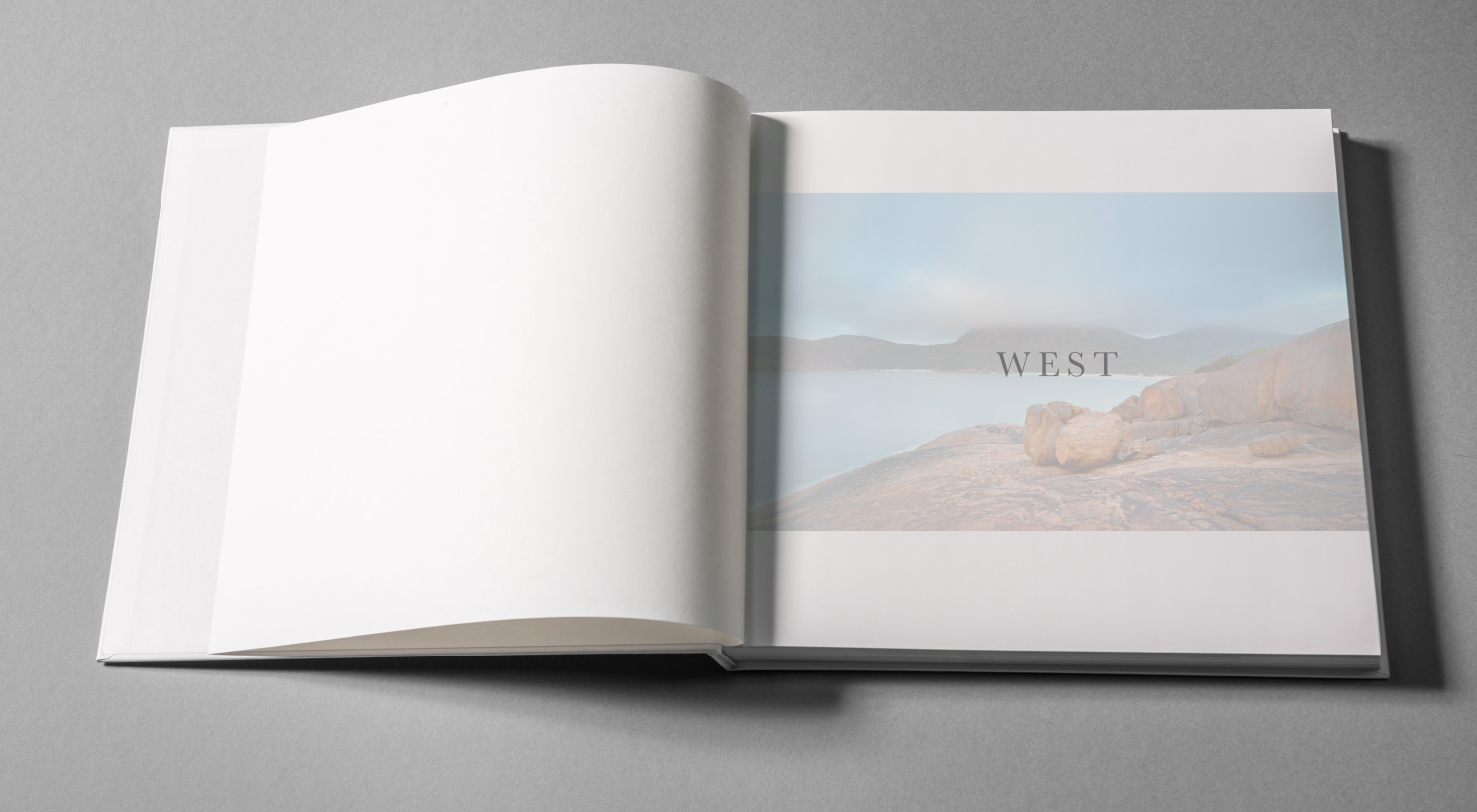 The book West has a few of these 'gallery saver' images, but I'm delighted to see it mainly comprises images that resonate personally with Christian. I was with him when some of them were taken, surprising me when I see different angles of scenes and locations we visited together. However, I think the book will be full of surprises for everyone with an interest in landscape photography.
There are many reasons for supporting a photographer who has published a book, but again, you probably have to read a little more deeply into a comment like this from me. However, on the assumption you have already purchased my book The New Tradition, I'd like to recommend you take a look at West as well.
And my wife said it was beautifully designed!
For more information, visit Christian's website https://www.christianfletcher.com.au/gifts/books/west-book/ and the cost is $50 plus postage.