Details

Category: Almost Weekly Photo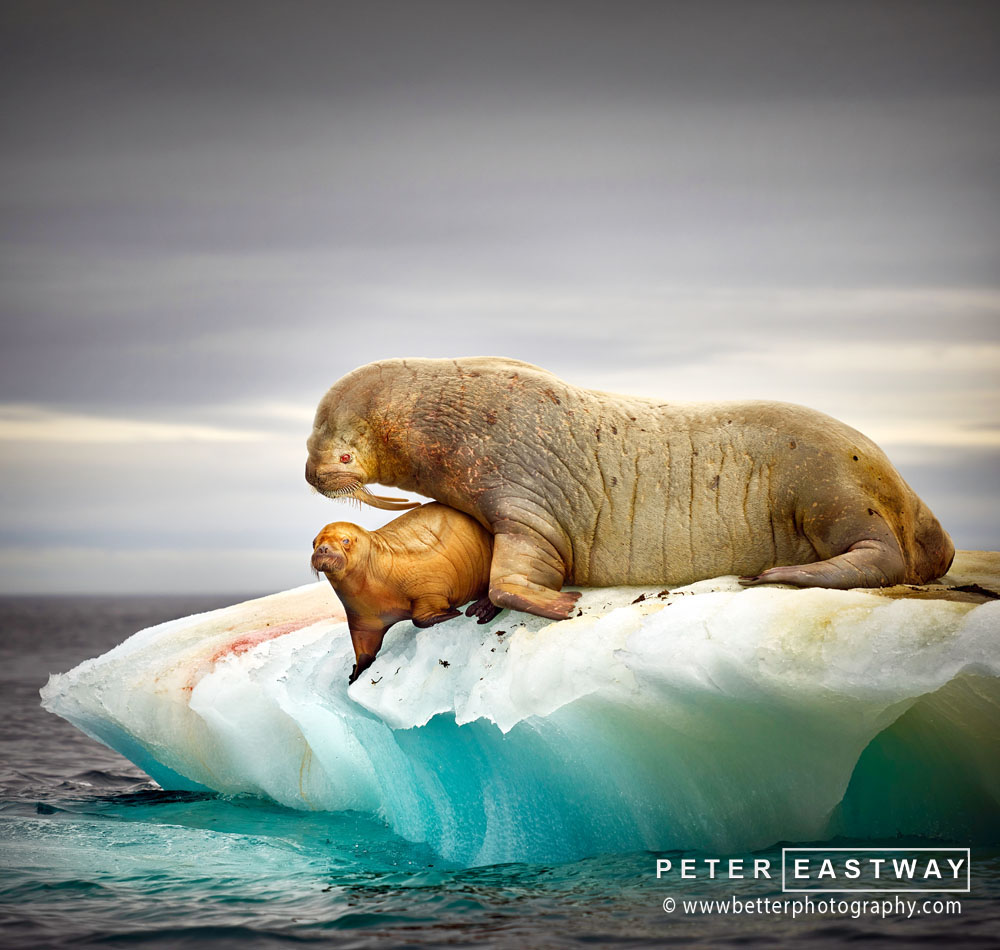 Walrus and cub, Storoya, Svalbard
Phase One XF 100MP, 240mm Schneider lens, f5.6 @ 1/800 second, ISO 100
I've met some wonderful guides on the voyages I've made to the polar regions. They all have a passion for their jobs and pinch themselves that it's a job! And a good guide will get you great photos.
On a voyage with Kevin Raber and Rockhopper Tours to Svalbard last year, we were doing a zodiac cruise off Storoya island, up in the north-east of Svalbard. Our guide was scanning the horizon and way in the distance, saw an iceberg with an unusually shaped top. Someone like me would think it was just the shape of the ice, but our guide was thinking it could be walrus.
And she was right! As we closed in, we cut the motor to an idle and drifted quietly up to the iceberg. There were a dozen or so walrus, including a few pups, resting. They didn't seem at all fussed by our presence as we passed by, until something spooked them and they vacated the iceberg. 
My photo is of the mother instructing her pup to take a dive.
I shot perhaps 50 images as we approached the iceberg and continued afterwards as well. A lone, single-tusked male remained on the iceberg and as we moved away, he made a great shot - which I must process some time. The point is that you never know in a situation like this which shot is going to be the best shot, so just take lots and lots. I was hoping one of the photos of the walrus diving into the water would work - and I think this is the best of them.
Interested in a trip to Svalbard? I have two options, one next year, one the year after! Check out the voyages I'm doing with Kevin Raber and with Aurora Expeditions here.
Details

Category: Almost Weekly Photo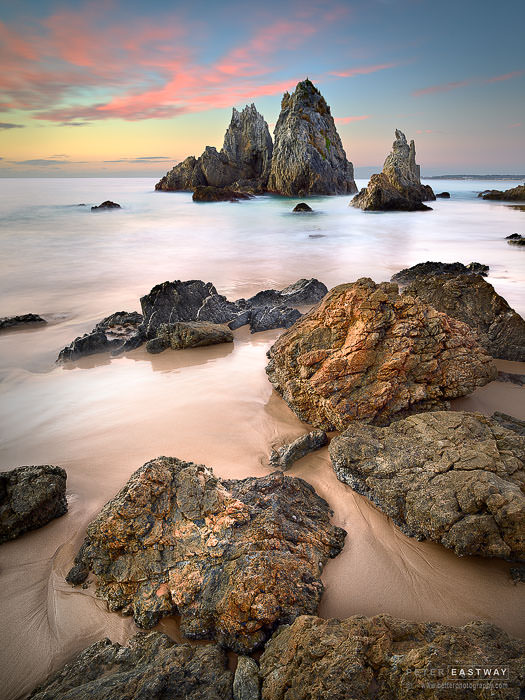 Extract of an article from Better Photography by Peter Eastway on How To Photograph Water is available on Shotkit for free.  Click the following link to view:
Details

Category: Almost Weekly Photo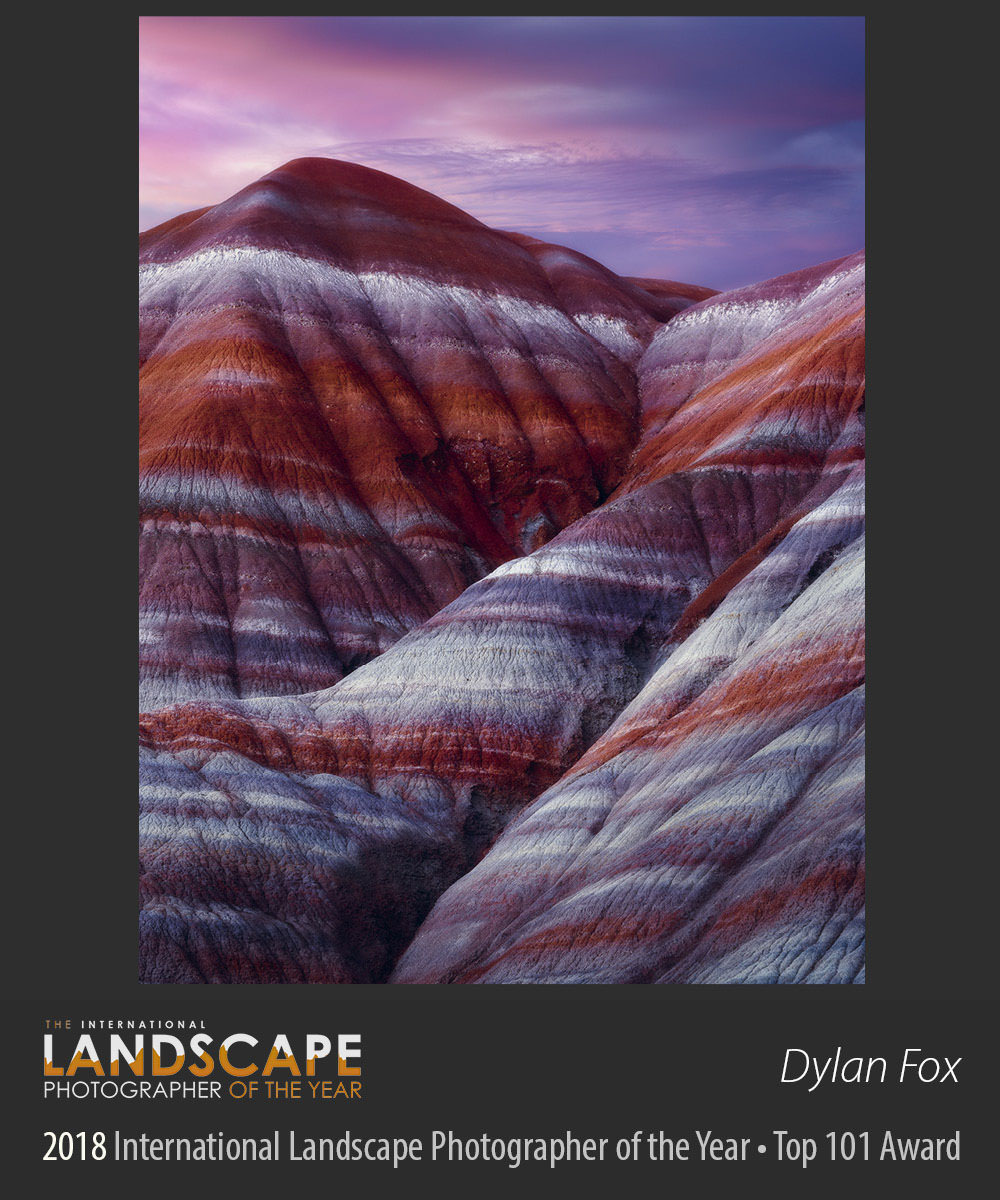 Entries are now OPEN!
The 6th International Landscape Photographer of the Year 2019
Will We See Your Photo In Our 2019 Edition?
We're entering our sixth year of the International Landscape Photographer of the Year Awards and we're super excited! Landscape photography is exploding around the world and so is the imagination and quality.
The main aim of our Award is to be one of the Top 101 landscape photographs of the year. This gives you a place in our exclusive book which is published online and can be purchased as a 'real' hard-cover paper publication as well. There's nothing like the real thing - and it's proudly printed by Momento Pro.
There is US$10,000 in cash prizes for the top three photographs and top three photographers (requiring a portfolio of at least four entries), plus a printed copy of the book from Momento Pro. And there are five special subject prizes winning a print from Created For Life!
Our judges this year are;
-David Burnett, co-founder Contact Press Images, USA
-Tim Parkin, ON LANDSCAPE Magazine Editor
-Adam Gibbs, 2018 International Landscape Photographer of the Year
-Kaye Davis, NZIPP Grand Master of Photography
-Jim M Goldstein, Fine Art Photographer and Author, USA
Prizes on offer include US$10,000 cash, trophies, limited-edition copies of the awards book and large prints of winning images.