Details

Category: Almost Weekly Photo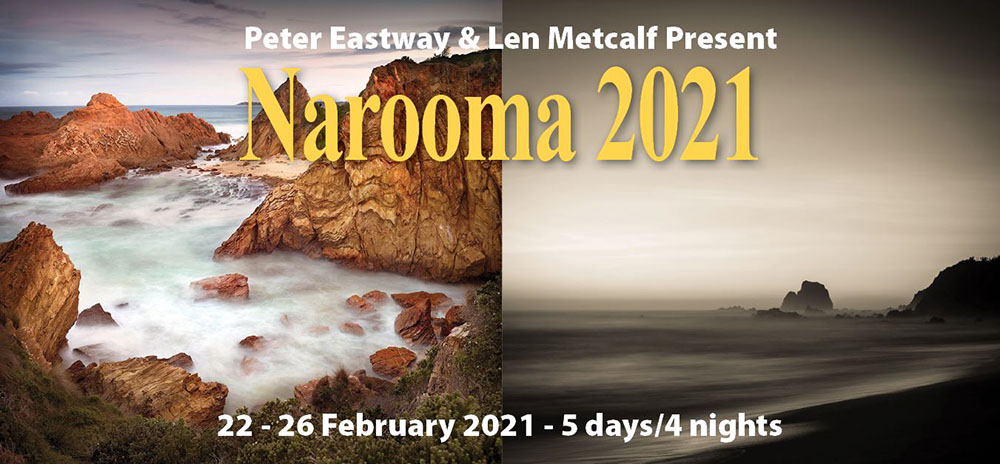 Two completely different ways of shooting, creating and producing, but the same passion for teaching and photography!
Join Len Metcalf and Peter Eastway on the NSW South Coast in Narooma for five days/four nights of intense photography.
The program is structured around location shoots timed for magical light at the start and end of each day. In between you will be stimulated with inspiring presentations and ample time for processing and printing your work.
There will be plenty of time for discussions and critiques of your photographs. And bring your portfolio along for feedback, if you wish!
Date: Monday 22 to Friday 26 February 2021
Venue: Narooma
Meals and accommodation included (see itinerary for details)
Limited to 8 photographers.
Price: $4995 per person.
For full itinerary, bookings and further information visit the Online Shop at www.betterphotography.com or click here.
Details

Category: Almost Weekly Photo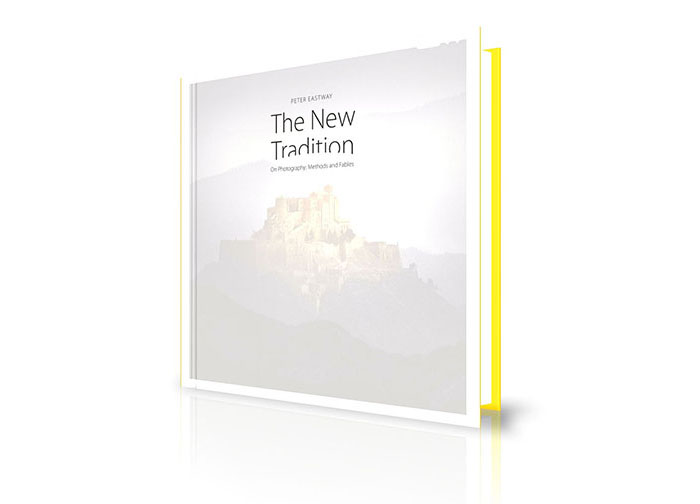 THE WORLD'S BEST BOOK FOR PHOTOGRAPHERS
To receive the book before Christmas - order today!!  Mail is a little slower than normal, so don't delay.....
The feedback I have been receiving has been really, really positive and photographers are telling me that they love this book. 
Said Tony Hewitt (and I know he's a good friend, but it's a nice quote), "This is seriously one of the most definitive photographic books I have seen in the last 25 years. It belongs on every photographer's bookshelf and will change the way you view your own photographic journey!" My mother-in-law agrees! Even my sister bought a copy (long story, don't ask, plus that's one Christmas present I can't give her this year!)
The book retails for $150 including postage and packaging within Australia ($190 outside Australia), So, don't dilly-dally! Check out The New Tradition now - you can see sample pages and a short video on the website here: https://www.betterphotography.com/online-shop/new-trad-book
Special discount of $30 off - use the code TNT30 at checkout!!
Details

Category: Almost Weekly Photo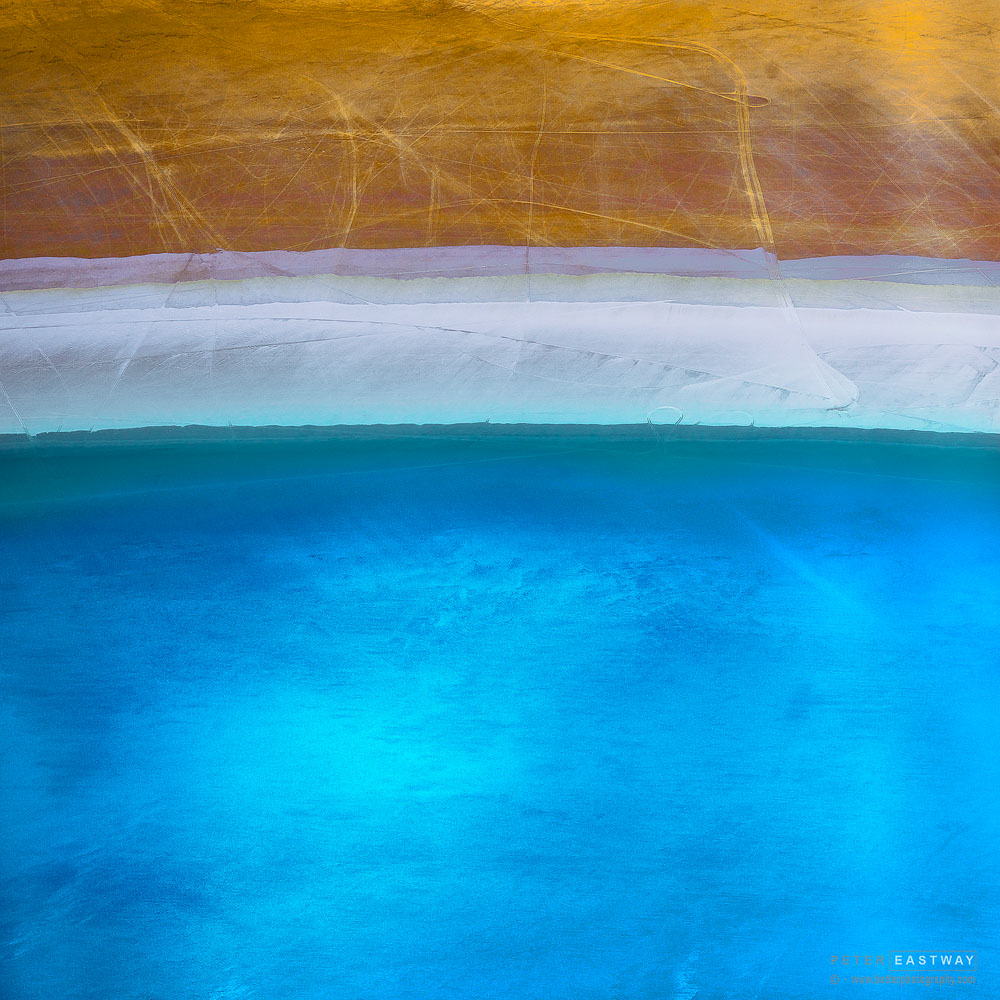 From a Squarial Series, Wendover, Utah, USA
Phase One XT 150MP, 80mm Schneider lens, f5 @ 1/3200 second, ISO 100
It's interesting to note how an image changes the more it is enlarged, the closer you get. One of the reasons I love prints is that you can move in physically closer to explore and experience the fine detail of the subject - and as long as your camera technique and processing skills are up to it, your viewers will not be disappointed.
Depending on where and how you are reading this, you may be able to click on the images below and they will open in a page that will allow you to enlarge the original file to 100 per cent.
If you're reading it as part of my weekly newsletter or on Facebook etc, use this link: CLICK HERE 
Have a look around, enjoy the detail in the files, note how distressed the pixels have become at 100% in order to produce the visual effects at lower magnifications. I know for some photographers the manipulation of the detail and colour will be more than they are comfortable with, but I confess I greatly enjoyed the process of taking an aerial and pushing the file as far as I wanted to.
There's no rule that says we should only follow one genre of photography. Take a deep breath, look around and maybe you'll find some ideas to push your own work along!
And just a reminder that my Landscape Photography MasterClass has been fully updated and includes sections on aerial photography and my techniques for enhancing colour and contrast. For more information, click here.