Details

Category: Almost Weekly Photo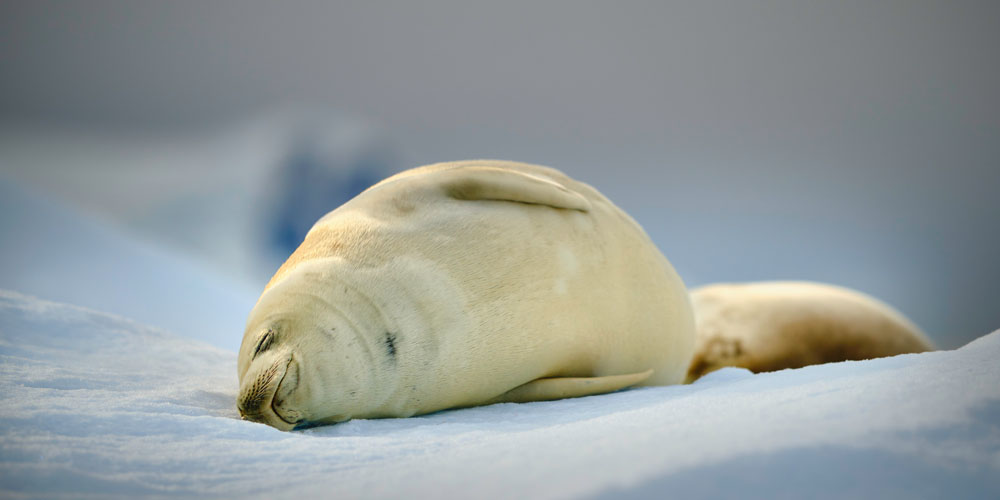 Weddell Seal, Paradise Bay, Antarctica
Fujifilm X-T3, XF200mmF2 R LM OIS WR, f2.5 @ 1/5800 second, ISO 160
I will probably never make it as a real nature photographer. For me, just as important as the animal depicted are the composition, light and gesture of the subject. I don't see my role as documenting an animal that is already very well known and extensively studied. Instead, I look for ways of depicting the animal as a part of its environment, without worrying about anatomical correctness or including the whole body.
What I loved about this opportunity was how the seal's face was tack-sharp, while the background was like an oil painting. So at the risk of repeating myself (as I wrote about shallow depth-of-field recently), this is easily achieved if you have three things working for you.
First, you need a telephoto lens. Telephotos produce inherently shallow depth-of-field. My 200mm on the Fujifilm X-T3 is the equivalent of a 300mm on a full-frame camera.
Second, you should use a wide aperture. In this case I used f2.5 and although I was using an f2.0 lens, my exposure at f2.0 (wide open) kept clipping with a maximum shutter speed of 1/8000 second and an ISO of 160. Thinking about it, I could have switched to the electronic shutter and then I could have had even shallower depth-of-field at f2.0 and 1/16,000 second.
Third, get in close to your subject. We all know how shallow depth-of-field is for macro photography and this is just an extension of the same optical law. The closer you are to your subject, the shallower the depth-of-field. The seal is perhaps five metres away from me and I'm sitting in a zodiac, floating past the iceberg upon which the seal was snoozing.
But I think the trick to remember is getting in close to your subject. You won't get this type of effect if your subject and focus are positioned a long way away at infinity. 
And for those who are interested, I'm off the Greg Mortimer and back in Australia, detained in a Melbourne hotel with a guard outside my door to make sure I don't leave for two weeks! So, I'm settling into the isolation period with lots of work to do and plenty to keep me occupied! And like everyone else in the world, I'm waiting to see what happens next!
Are you at home with nothing to do? How about signing up to my Landscape Photography MasterClass or my Lightroom Atelier. I'll put a 50% discount on them if you use the coupon code CORONA - for this week only! Visit our sister website at www.betterphotographyeducation.com for free samples.
Details

Category: Almost Weekly Photo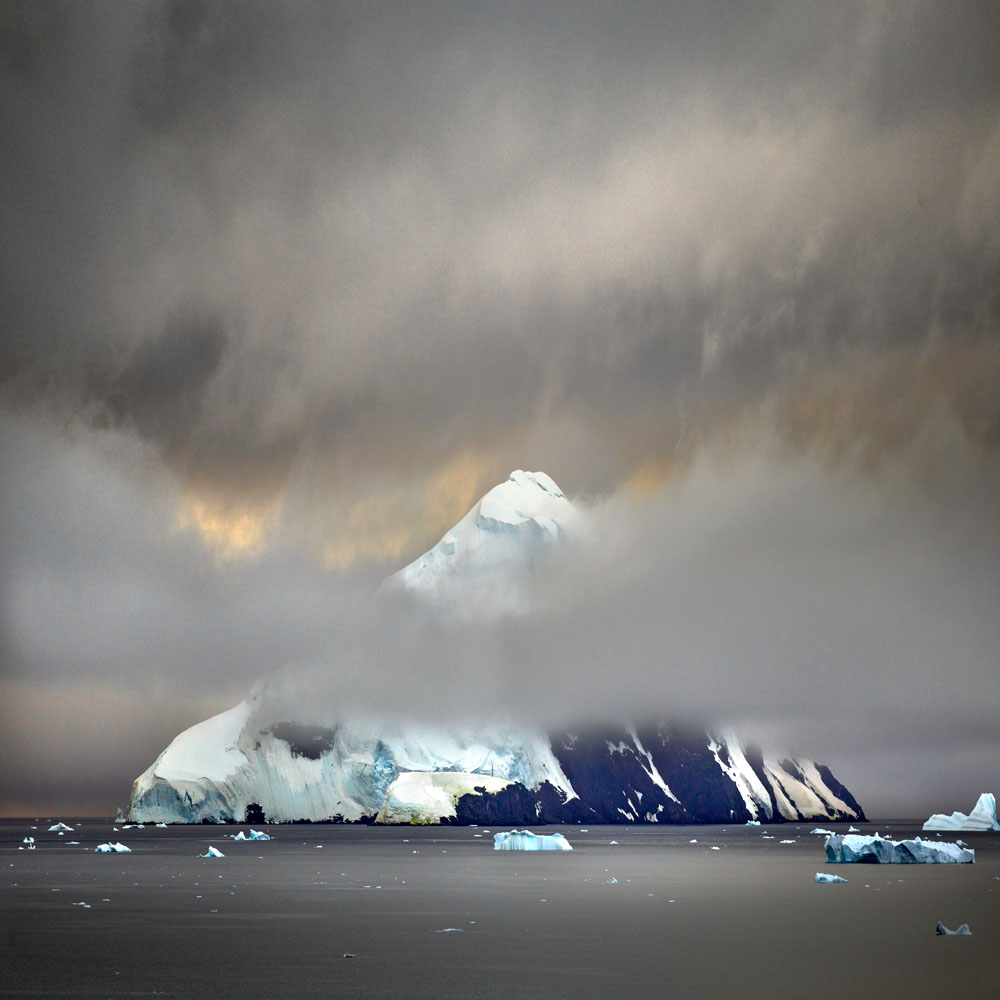 Islet, Foyn Harbour, Gerlache Strait, Antarctica
Phase One XF 150MP, Schneider Kreuznach LS 240mm f4.5, f4.5 @ 1/1250 second, ISO 500
As I write this on Good Friday, we're waiting to fly home to Australia from Uruguay. I've been on board the Greg Mortimer for over a month now, which was always the plan. What wasn't in the plan was an outbreak of COVID-19 on the ship and, after the wonders of Antarctica, spending the past two weeks in isolation off the coast of Montevideo.
Fortunately for most of the passengers, their cabins have sliding doors and balconies, so there is some solace with fresh air and sunlight. And we also have to thank the Uruguayan government for their hospitality.
Initially we were refused entry to Uruguay due to the world-wide worries about COVID-19. Argentina and the Falklands had also closed their borders for the same reasons, so Uruguay was not alone and while we were disappointed, we understood.
However, we also had nowhere to go. There wasn't any point sailing elsewhere if all the borders were being closed. We were in limbo, but comfortable and well fed.
A couple of our passengers became very ill and Uruguay took them ashore and put them in hospital. The Uruguay authorities also provided a replacement doctor as both our ship doctors had become ill. And now they are providing us with permission to fly back home from Montevideo, even though they are treating everyone on board as being COVID-19 positive.
What struck me was how friendly and accommodating the Uruguayans have been, from the medical teams who checked us out to the sailors on the barge delivering supplies and waving to us as they left. And just now, a Uruguayan navy plane, while circling over our ship, radioed the captain to say farewell and to wish us all the best on our flight back home. How nice was that!
We leave 16 non-Australian and New Zealand passengers on board, with plans to get them home to Europe and the USA as soon as possible. The ship's crew will also remain and continue back to their home ports. And both the Australian government and Aurora Expeditions have been wonderful in the way they have navigated what must have been a giant bureaucratic challenge.
It's very easy to complain about being inconvenienced, but to be honest, I am incredibly grateful to all the people who have helped bring us home. Thank you.
And the best news of all? I have a window seat on the flight tonight!
So, what about the photo? This was not taken in Uruguay! However, I've spent some very enjoyable hours, processing my Phase One and Fujifilm files on my Wacom MobileStudio Pro and backed up on LaCie's Rugged SSD Pro drives, so it was hard just to choose one. The photo was taken on the first voyage in early March as we steamed out of Foyn Harbour. The little island peeking through the clouds kept me and a couple of other photographers entertained for over an hour, the fading light and clouds continually changing as we passed by. I just love the stormy feeling – a real Antarctic sky late in the season.
Details

Category: Almost Weekly Photo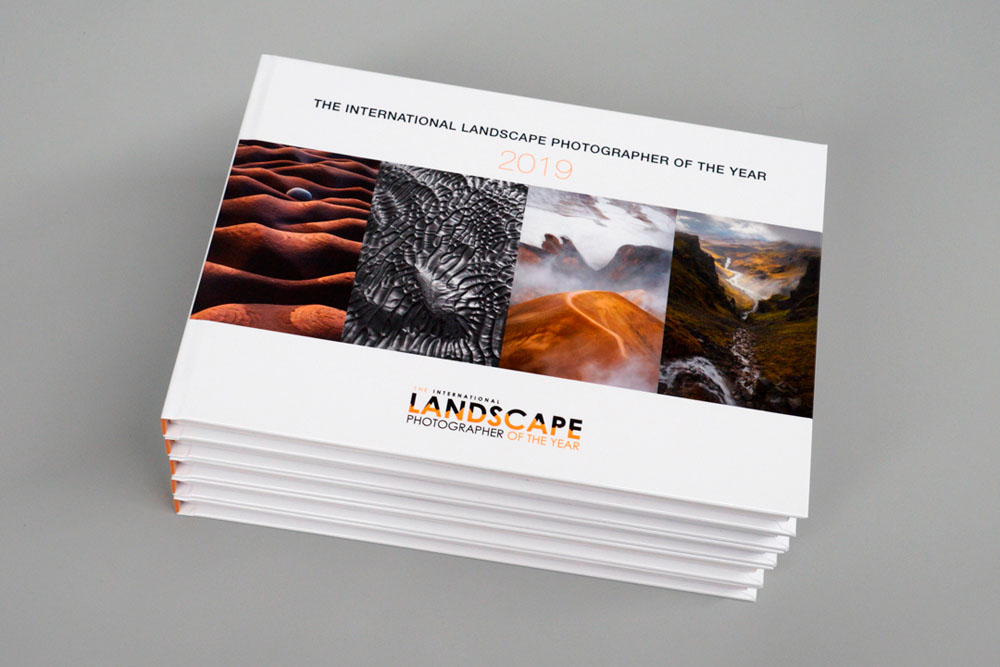 These days, there's something magic about a book, the weight of its covers, the feel of the paper as you turn the pages, the excitement and surprise as you look at amazing photograph after amazing photograph.
We know our previous winners who received a book were really impressed, so this remains our vision each year: to create a landscape photography publication that is so beautiful, every serious landscape photographer in the world will want to be involved. And with our elite judging panel of established and esteemed judges, the International Landscape Photographer of the Year awards book will have a distinctive authority. 
The International Landscape Photographer of the Year Awards has teamed up with a limited run printer who has the craft and dedication to produce a book that matches our vision. In Australia, we're working with Momento Pro, a printing company that is directed by Libby Jeffery and Geoff Hunt, two people with the same passion for photography and publishing that we have for landscapes.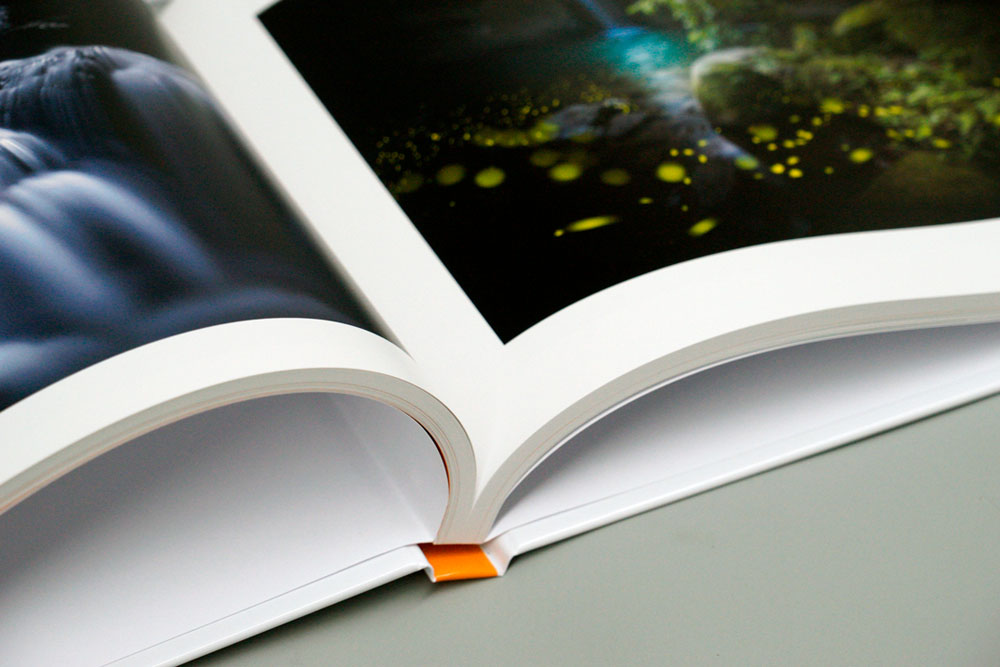 We are delighted with the 2019 edition of the book, once again superbly printed for us proudly by Momento Pro.
If you reside in Australia, you can purchase a copy directly from Momento Pro, click here to be directed to Momento Pro's website.
For all overseas orders, we will take care of your order and mail to you once printed by Momento Pro, click here to be directed to our website.
If you haven't ordered a book for the previous years, you might like to start a collection - 2014 to 2018 editions are also available to order!