Details

Category: Almost Weekly Photo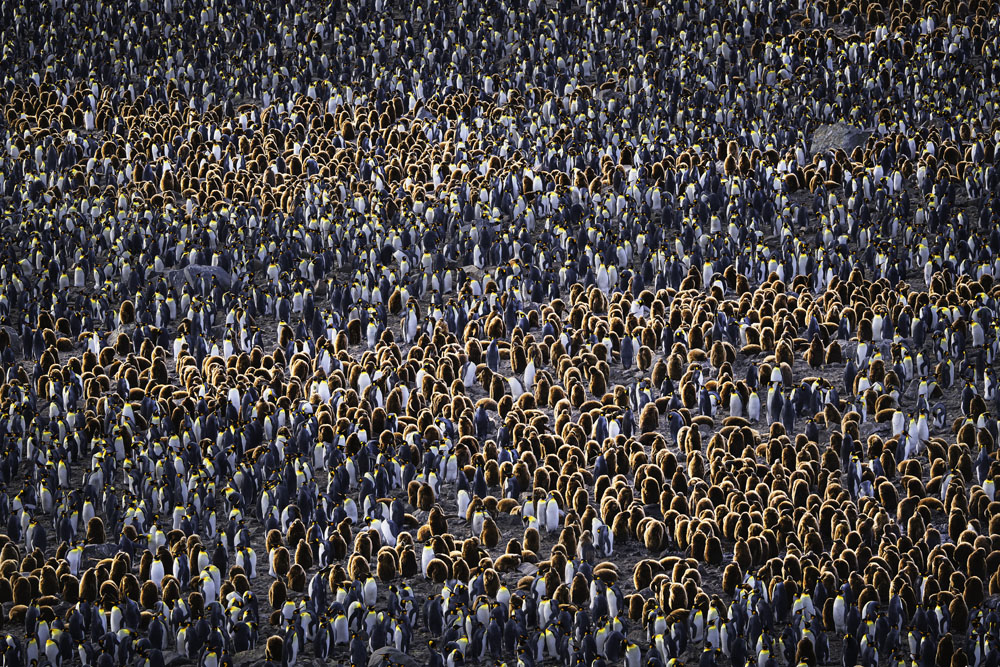 On Tuesday 13 August 2019, Peter Eastway was announced as the 2019 AIPP Australian Professional Nature Photographer of the Year. This followed on from his win as the AIPP NSW Epson Professional Photographer of the Year, including the nature category.
"It's a great honour to win this award. I'm known for producing interpretive landscapes that include post-production techniques, so it was an interesting challenge to work within a category where there are limits on what you can do after capture - the most important limit being that the photo must remain authentic to the subject photographed, so no composites, no cloning areas out, no squishing or squeezing the image!
"In reality, most of my landscapes are produced much the same way. I think successful photographs rely on the creative mapping of tone and colour to enhance the subject and once you approach an image this way, things have a habit of falling into place."
However, Peter says winning the Nature category isn't so easy and he actually suggests it's partly a matter of luck.
"You can enter your best work, but you have no control over how good the work of other photographers is, or how the judges will react. That's why I like the AIPP's awards system. Instead of going for a place, the main objective is to get four silver awards - or maybe four gold awards. There is no limit to the number of awards the judges can hand out and conceivably every entrant could receive a silver or gold award.
"However, when it comes to the various categories, there is only one first place. Instead of your work being judged against a standard, it is compared against the work of other photographers and that's why there's an element of luck.
"I really struggle to decide which of my photos will appeal to the judges, so this year, I took a slightly different approach. I started by entering 12 prints into the Epson State Awards. Some did remarkably well, others bombed. I even 'earned' a 67 for one which my friends love to remind me about!
"At nationals, you can only enter four prints, so based on my state results, I went with three images that had scored well and one new one, crossing my fingers that the judges would see things the same way.
"Even after all these years, I find it challenging to second-guess what other people like, so when you're choosing photos for a competition, a wider pool of entries is going to give you a better chance of presenting one or two that will resonate with the judges. The initial 12 entries at state helped me work out my strongest images for the nationals - or APPA."
The AIPP APPA Nature category was sponsored by Lacie and Peter acknowledged their support. "When travelling, I always back up my files onto Lacie Rugged drives and back in the studio, I use a Lacie 6big with a TB3 connector for my complete archive."
And don't forget - entries into the 2019 Better Photography Photo of the Year Awards close on 15 August 2019, so there's still time to enter - and who knows, you could be part of the $17,000 prize pool too! For more details, visit www.betterphotographyphotocomp.com now!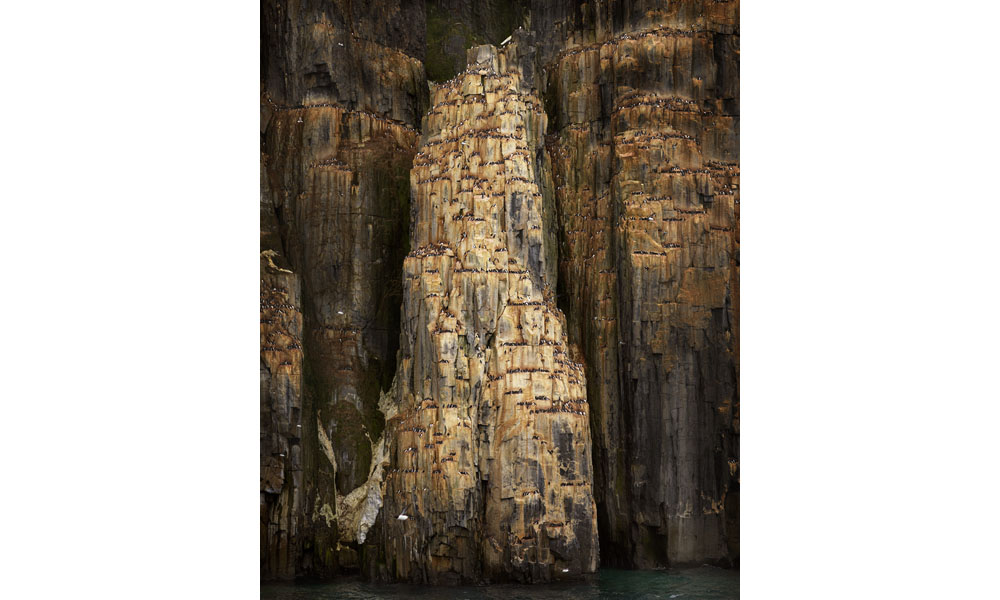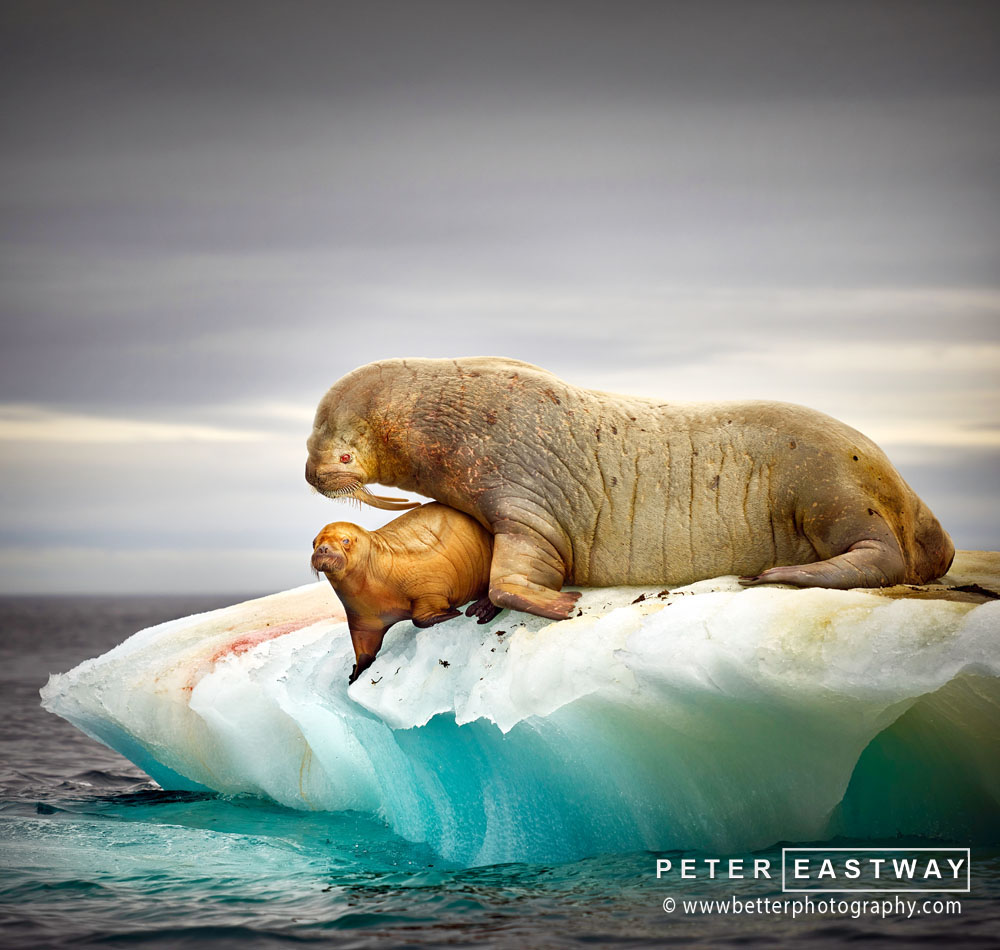 Details

Category: Almost Weekly Photo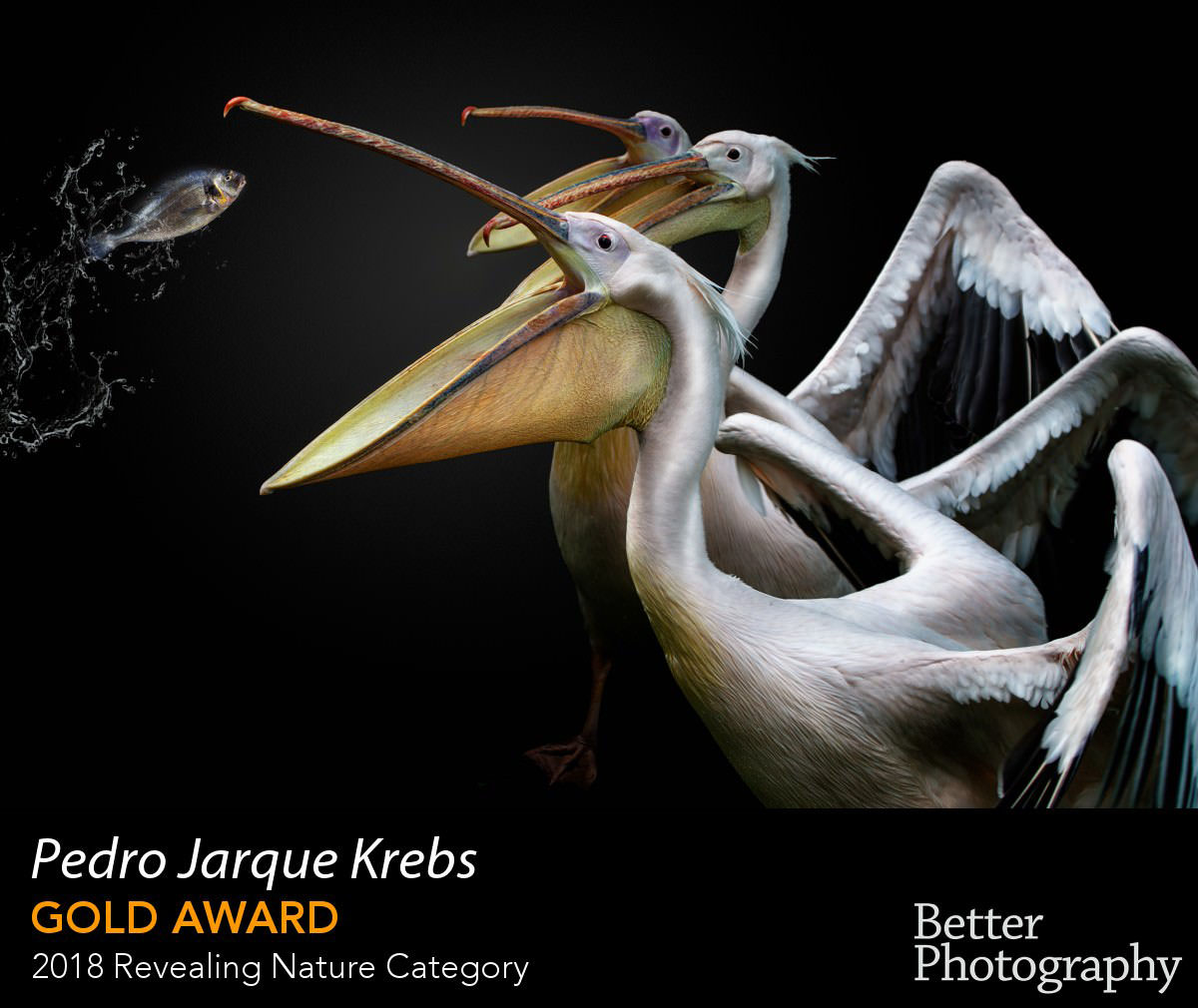 A World-Leading Photo Competition Offering Both Advice And Prestige
Late entries still open until 21 August 2019 - you may not receive the 5th entry free but price is still $20 per entry!
The Better Photography Magazine Photo of the Year Award 2019 offers great prizes and is highly respected around the world on the competition circuit.
Every entry receives a judge's comment to help you improve your photography. Many past entrants have noted how useful these comments have been!
Your photographs are professionally judged by three AIPP Grand Masters of Photography and every entry gets a score.
The best images will be awarded Bronze, Silver or Gold Awards.
There are six exciting Category Awards with a special product hamper from Canson, Datacolor, Momento and Wacom.
And then there's the prestigious Better Photography Magazine Photo of the Year 2019 Award with a AUS $5000 cash prize and a Nisi Professional Filter kit!
Entries are open now!
Results announced by 30 September 2019
Get Professional Feedback!
We have three AIPP Grand Masters of Photography judging our competition because we want you to receive the benefit of genuine, professional experience. And we keep the same judges each year so you have consistency of judging and commentary. Plus, every entry gets a judge's comment to help you improve your work.
Worldwide Audience
Our entrants come from the Americas, Europe, Russia, Asia and Oceania. So while we're an Australian based competition, now in its 13th year, we welcome international participation!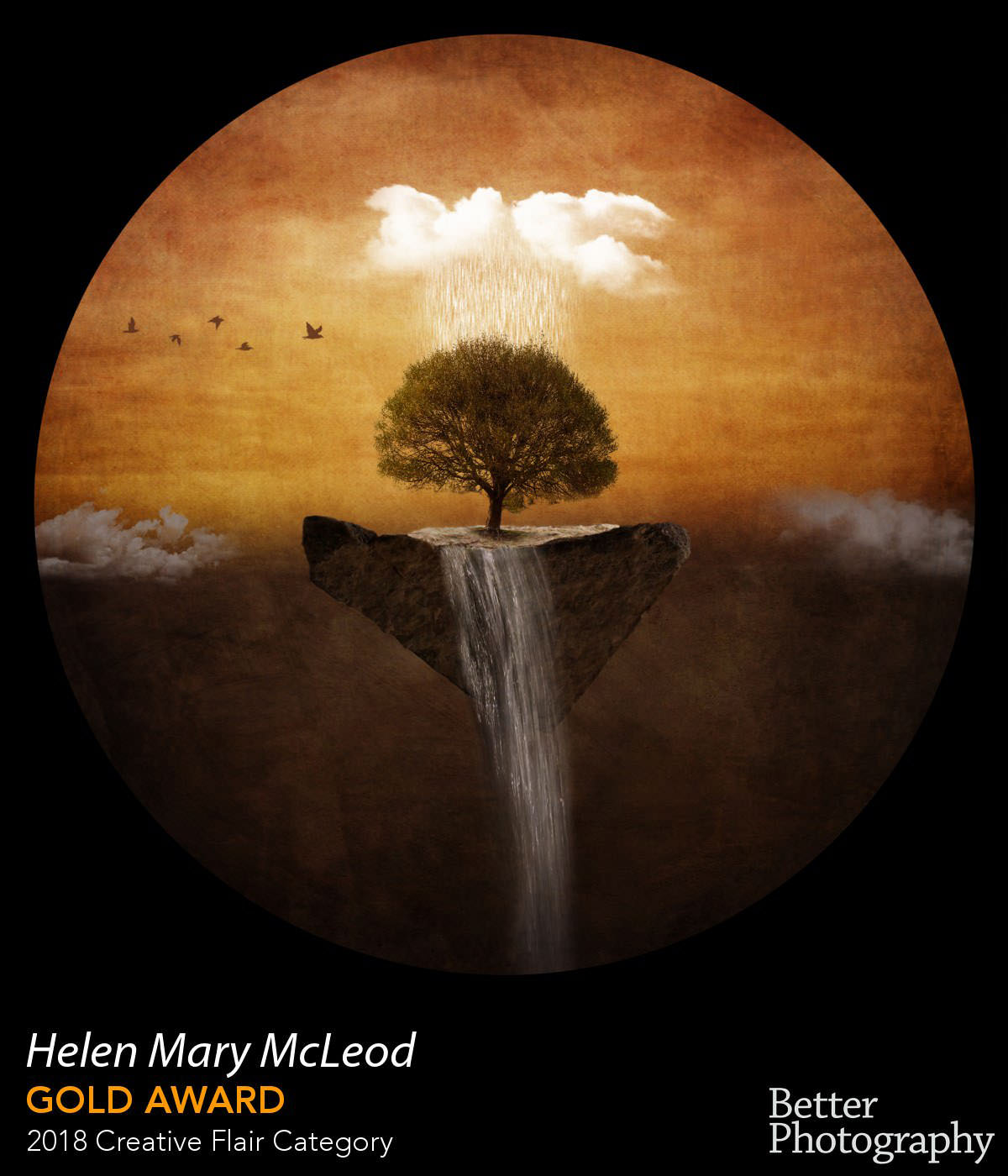 Categories:
Emotive Portraiture
Classic Landscapes
Creative Flair
Exotic Travel
Incredible Sport
Revealing Nature
All entrants will need to create a new account as we have a new judging system and database. 
Don't Delay - Enter Now As Final Days!
Challenge yourself? How many Bronze awards can you earn? How many Silver? Or is there a chance you could earn an elusive Gold? 
Details

Category: Almost Weekly Photo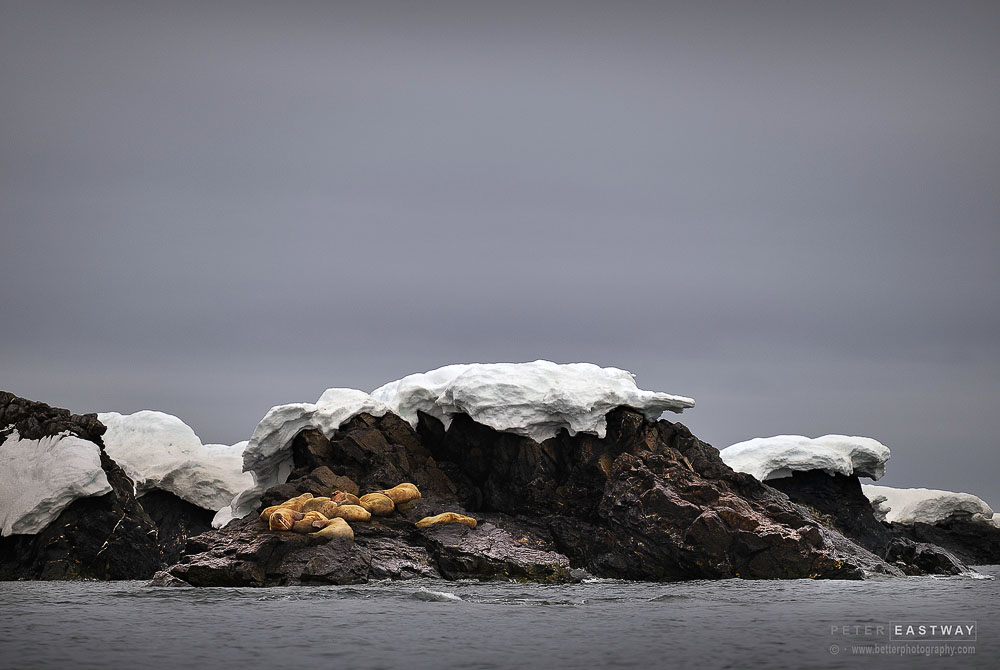 One Walrus Not Sleeping, Karl XII Island, Svalbard
Phase One XF 100MP Trichromatic, 240mm Schneider, f5.0 @ 1/1600 second, ISO 400
I recently read a Facebook post by Karen Alsop about how she had made a print of one of her competition entries - before she knew the results. The photo in question (we published it in Better Photography magazine BP#94 - The Elephant In The Room) happened to earn a Gold Award and helped her pick up the 2018 AIPP Australian Pet/Animal Photographer of the Year, but what resonated with both Karen and me is the fact she made the print first. She liked what she had created and that was enough.
It didn't stop her from entering the competition, of course, but it meant that win, lose or draw, she was happy with what she had created.
This is a great position to be in, mentally and emotionally. I know a lot of readers think about entering photo competitions, but never quite get around to it. Sometimes it is because they don't want to hear a judge criticize work that they are in love with. Yet I think this is the point. You'll only get to a point of confidence and self-satisfaction once you've taken a few knocks. If you're worried about the opinion of a few judges, you're not there yet. 
Once you gain experience as a photographer, whether by entering awards or working professionally, there comes a time when you know who you are and what you like to create. I find myself in that position now and after entering photography awards for over 40 years, I can assure you that the judges still don't like all of my photos as much as I do! I did rather well in the recent AIPP NSW Epson Professional Photography Awards, but in addition to having the highest scoring print, I'm pretty sure I had the lowest scoring print as well! And I love that photo!
So, what do you enter into a competition? Do you only enter photos you love, or to some extent do you try to second guess the judges? When entering a competition, it's only four or maybe up to 12 entries. Most of us have far more 'good photos' than this, so I certainly try to pick photos that I think the judges will like. That's just like being a professional photographer, trying to create images that clients will love - so I have no trouble approaching competitions this way.
So, what about the walrus shot above? It's a photo that I love. And I've made a print! But I'm not entering it into the AIPP's Australian Professional Photography Awards this weekend because I don't think the judges will respond the same way I do. Maybe I'm wrong, but I'll never know!
Two suggestions. If you live in Sydney, why not visit the AIPP's print judging at Randwick Racecourse this weekend (Sat to Mon) - it's free and the experience is amazing. Every print receives a comment so lots to learn. You'll find details at http://www.aippappa.com/.
And second, entries into the 2019 Better Photography Photo of the Year Awards close on 15 August 2019, so there's still time to enter - and who knows, you could be part of the $17,000 prize pool too! For more details, visit www.betterphotographyphotocomp.com now!