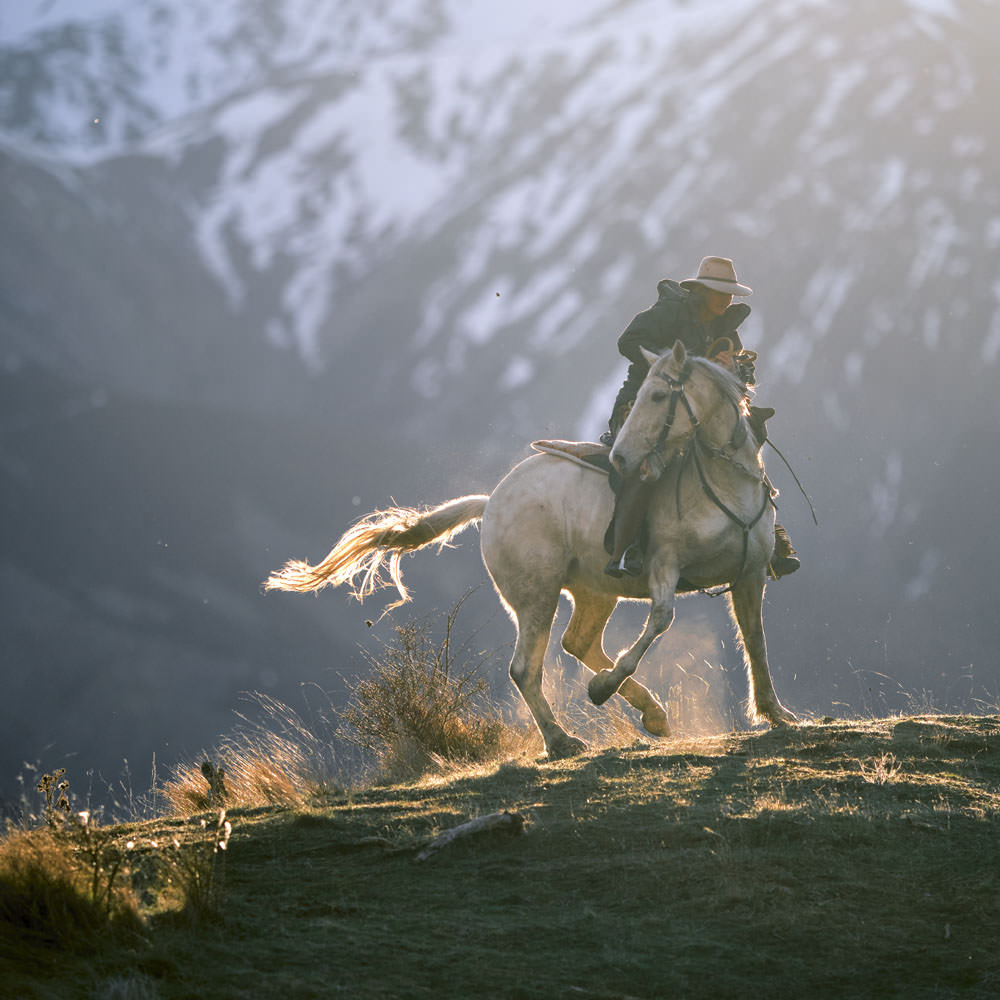 Sue Macdonald (just) on her horse, Tony
Fujifilm X-T4 with Fujinon XF200mmF2 R LM OIS WR, f2.0 @ 1/1900 second, ISO 160
Of course I'm having a laugh! That's because Sue Macdonald's horse at Middlehurst is called Tony, and Tony Hewitt is my partner-in-crime when it comes to running our Middlehurst Photographic Retreat.
As regular readers of this Almost Weekly Newsletter will know, Tony (the photographer) and I have just returned from Middlehurst for 2022. We had 11 photographers (one unfortunately couldn't make it due to NZ restrictions for foot and mouth disease - if it's not Covid, it's something else!) over a couple of one week programs. And boy, did we have some weather. Our first group was stuck for a day because of snow and had to be helicoptered out the next day as the plane's runway was too wet and slips had closed the road down to Blenheim. Very exciting.
And so was Sue's ride on Tony (the horse) in the second week! Husband Willie had just thrown his walking staff over the fence, so he could grab a ewe, so Tony thought this was a good excuse to throw a little tantrum. However, Sue was onto it and she mastered Tony with absolute skill. Okay, so as Willie reviewed the photos, he said Sue should have been looking in the same direction as the horse, to which I say bollocks, because Sue stayed on! That, to me, was very impressive.
And all Sue said was, I'm too old to come off these days!
So, how did I take this photo and the series below?