Details

Category: Almost Weekly Photo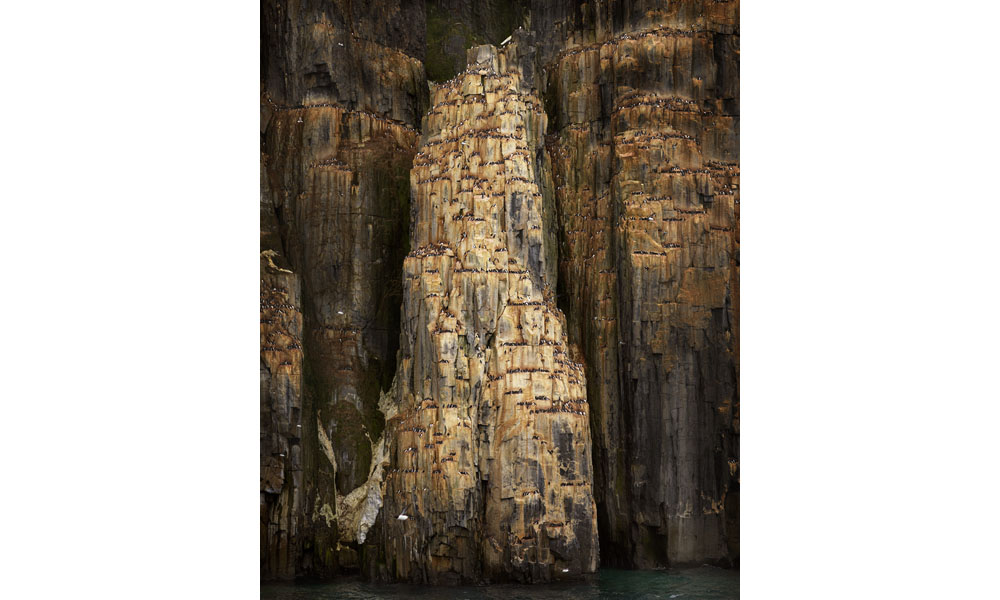 Guillemots nesting, Alkefjellet, Svalbard
Phase One XF, 110mm lens, f5.6 @ 1/250 second, ISO 100
Alkefjellet is a line of cliffs in the middle of Svalbard. You get there by ship and, as I understand it, it's pretty easy for the captain to take the vessel in nice and tight so you get a good view of the nesting Guillemots. I'm told there are over 200,000 of them in the cliffs, but I didn't count them personally.
Mind you, when you look closely at the print, there are three or four blurred birds flying across the frame. They are probably blurred for two reasons: they are a lot closer than the cliffs, so a lack of depth-of-field; and the shutter speed of 1/250 second isn't fast enough to freeze the action.
Some readers might suggest I wait a little while until the coast is clear. Good thought, but reference my earlier observation of 200,000 birds. There simply isn't a time when there aren't LOTS of birds in the air! And second, the ship is moving slowly along the cliffs, so if I waited too long, this angle would be gone.
Our ship went up and then back again, so I had two opportunities to shoot this particular slab of rock. It reminds me of a castle or battlement tower and in post-production, I helped this similarity along by darkening the surrounding cliffs.
I think most people look at the photo and say, okay, but it's when they get up close and see how many bird bums are pointing at them that the content of the image really hits home. In this way, the judging procedure at the AIPP's awards works really well because when a print is judged, it is turned around on a presentation board surrounded by grey cloth and evenly lit from above and below. Having seen the photo from a distance, the five judges get up from their chairs and walk up to inspect the print closely - and this is when the impact of the print and and all the birds takes hold.
The other option is to make a much bigger print! Note to self!
And just to let everyone know, judging for the Better Photography Photo of the Year Award is underway. Results at the end of September.
Details

Category: Almost Weekly Photo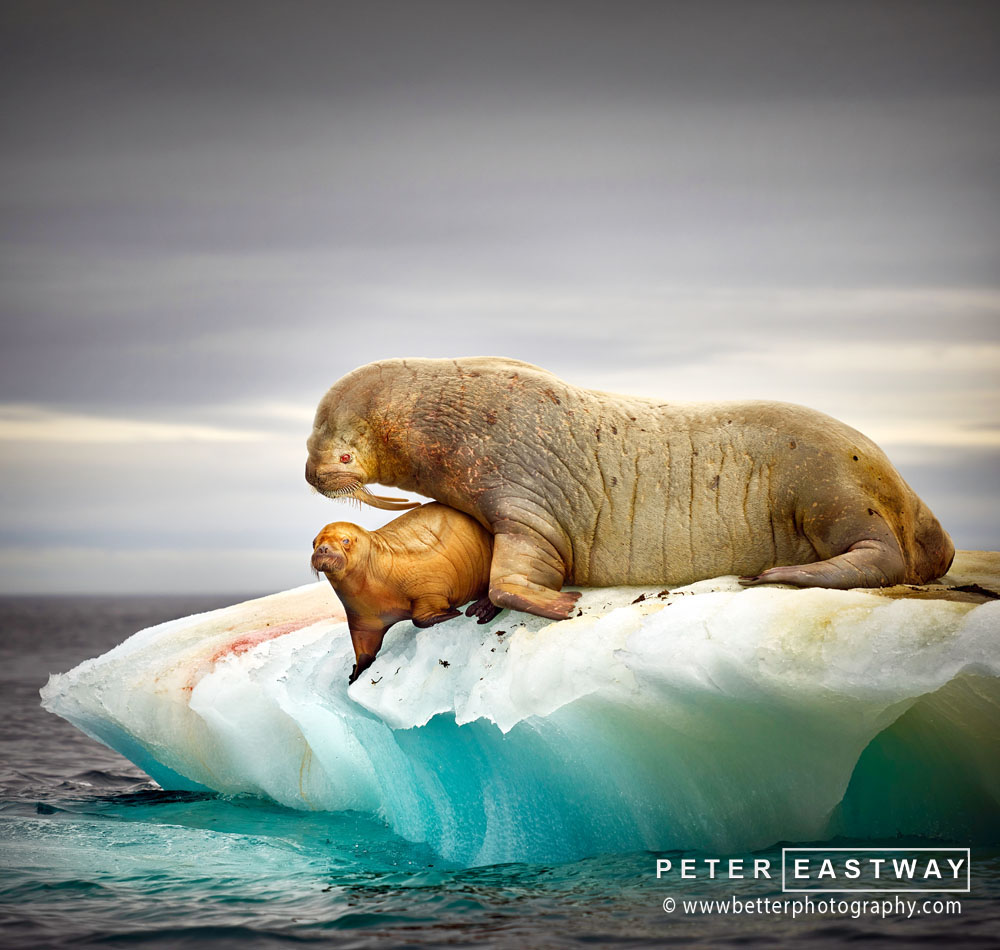 Walrus and cub, Storoya, Svalbard
Phase One XF 100MP, 240mm Schneider lens, f5.6 @ 1/800 second, ISO 100
I've met some wonderful guides on the voyages I've made to the polar regions. They all have a passion for their jobs and pinch themselves that it's a job! And a good guide will get you great photos.
On a voyage with Kevin Raber and Rockhopper Tours to Svalbard last year, we were doing a zodiac cruise off Storoya island, up in the north-east of Svalbard. Our guide was scanning the horizon and way in the distance, saw an iceberg with an unusually shaped top. Someone like me would think it was just the shape of the ice, but our guide was thinking it could be walrus.
And she was right! As we closed in, we cut the motor to an idle and drifted quietly up to the iceberg. There were a dozen or so walrus, including a few pups, resting. They didn't seem at all fussed by our presence as we passed by, until something spooked them and they vacated the iceberg. 
My photo is of the mother instructing her pup to take a dive.
I shot perhaps 50 images as we approached the iceberg and continued afterwards as well. A lone, single-tusked male remained on the iceberg and as we moved away, he made a great shot - which I must process some time. The point is that you never know in a situation like this which shot is going to be the best shot, so just take lots and lots. I was hoping one of the photos of the walrus diving into the water would work - and I think this is the best of them.
Interested in a trip to Svalbard? I have two options, one next year, one the year after! Check out the voyages I'm doing with Kevin Raber and with Aurora Expeditions here.
Details

Category: Almost Weekly Photo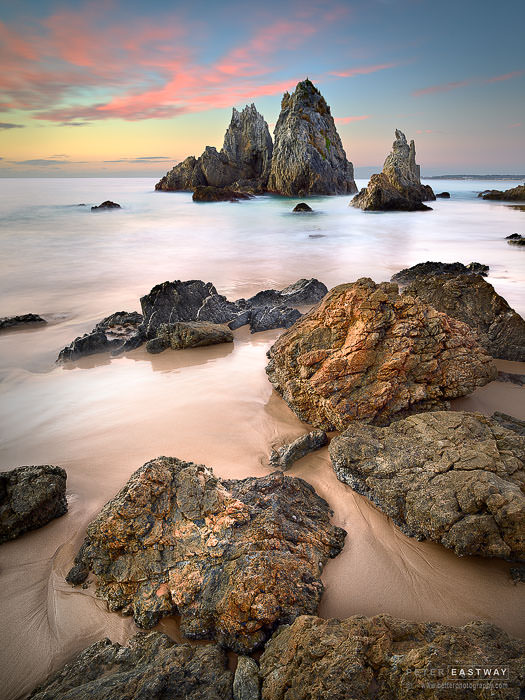 Extract of an article from Better Photography by Peter Eastway on How To Photograph Water is available on Shotkit for free.  Click the following link to view: