Details

Category: Almost Weekly Photo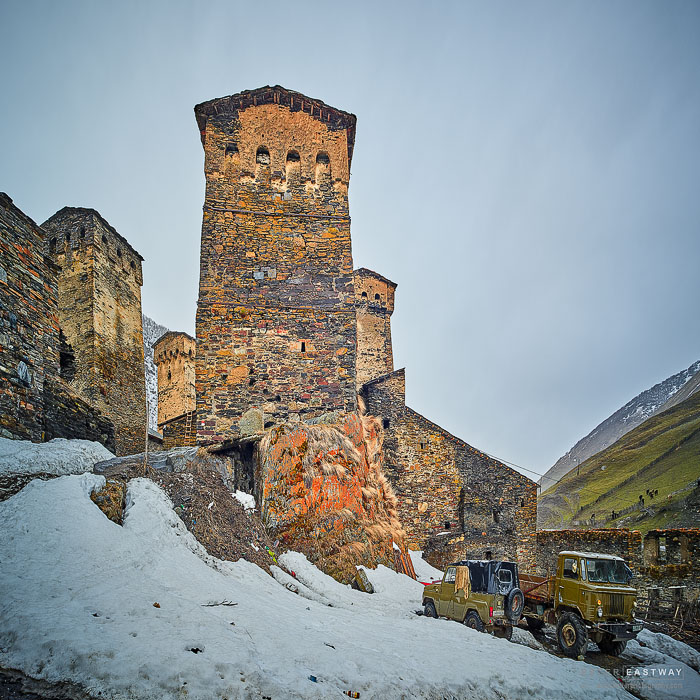 Ushguli towers, Georgia. Love the vehicles below.
Phase One A-Series, 100MP, 23mm Rodenstock lens, f8 @ 1/180 second, ISO 50.
Georgia and Armenia are so full of history, it's practically dripping off your photos. And two of my favourite locations are Ushguli and Mestia in Georgia, for many reasons. 
First, these towns are tucked away in the mountains, so there's a good chance of snow or - on our planned trip for 2020, golden autumn leaves! As you can see from the photographs, last time we had plenty of snow. We were there in early spring and a late snowfall transformed the landscape. Mehmet our guide mentioned how beautiful the area was in autumn with the changing colours - and so that's why this time we're going there in late October 2020, hoping to get that colour.
Second, the towns are home to these wonderful towers. There are lots of great stories about why they were built, how each neighbour would try to out do next door, and even of a few people jumping off the top or dropping things on marauders below! For me, they punctuate the landscape and there are a couple of angles I'm hoping to shoot in Ushguli especially. Last time, it was raining pretty heavily, so I couldn't explore as freely as I wanted to.
And third, I still remember the home made soup we had in an Ushguli farmhouse. Ushguli has only a handful of dwellings and is very remote, so our expectations for a great lunch were not too high. How wrong I was - it was sensational!
If you'd like to join me in Georgia and Armenia in October 2020, please book now! Details can be found on the Better Photography website - or click here.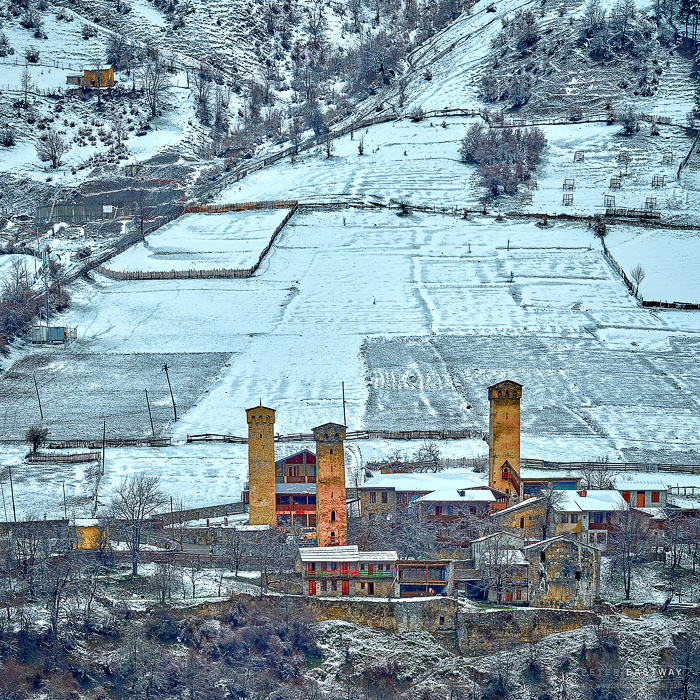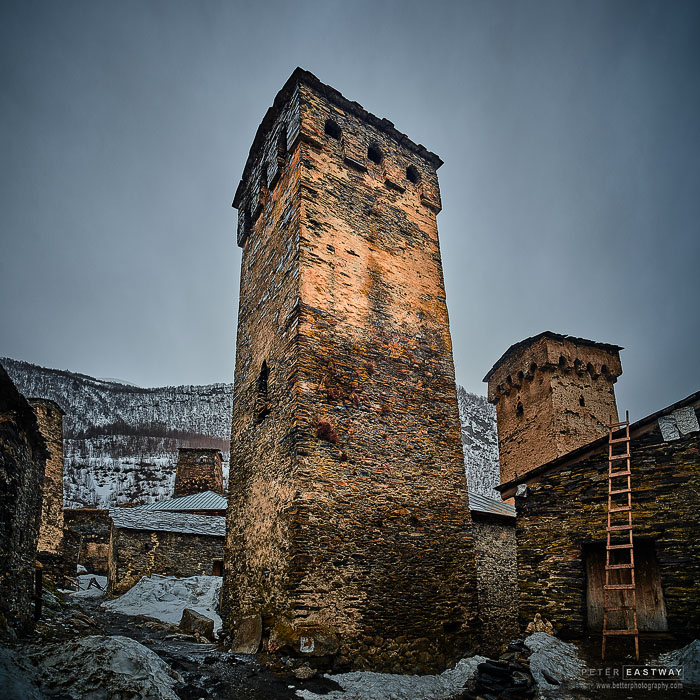 Details

Category: Almost Weekly Photo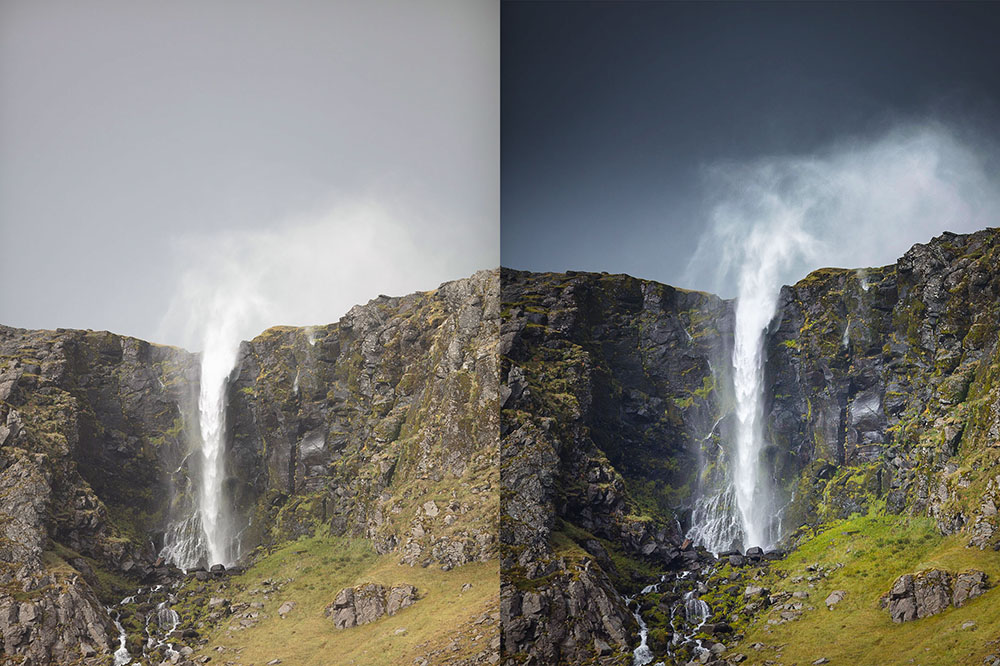 Regular followers of Better Photography will know that I'm a huge believer in post-production. Whether you're using Photoshop, Lightroom, Capture One or a host of new image editing programs, to get the best out of your capture you invariably need to edit it. How much you edit is up to you, but some editing is, in my opinion, mandatory.
What I love most about editing is being able to selectively adjust the image - to lighten or darken separate parts of the image on their own. And the good news for many of us is that we no longer have to go into Photoshop to do this. Lightroom, for example, has its adjustment brushes and gradients which give you wonderful control over the interpretation of your photographs.
I've been working with Adobe Lightroom, producing a series of tutorials that allow you to open my images and work alongside me as I edit them, step-by-step. Next time you open Lightroom on your phone, tablet or computer (the new Lightroom, not Lightroom Classic), go to the home page and you'll find a bunch of Guided Tutorials from photographers around the world. Click on one and then follow along, seeing how they use Lightroom to process their files.
What a great idea, Adobe!
And after you've mastered all of these adjustments, don't forget my Lightroom Atelier series of videos on my philosophical approach to using Lightroom. You can see details at https://www.betterphotographyeducation.com/lightroom-atelier/about-the-la
Details

Category: Almost Weekly Photo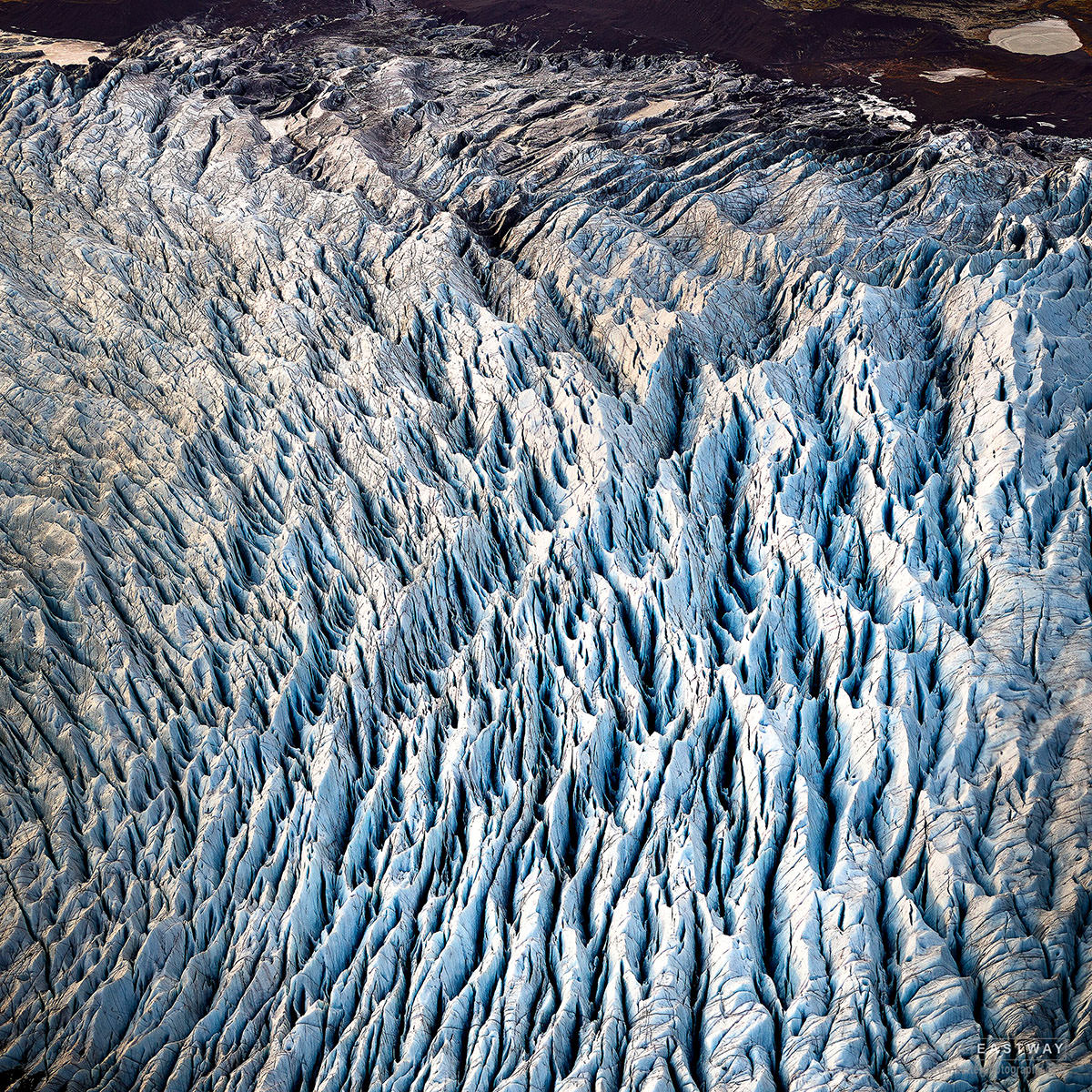 Glacier, Skaftafell, Iceland
Phase One XF 150MP, 80mm Schneider lens, f4 @ 1/2000 second, ISO 200
It's amazing the difference that light has on a landscape. Years ago, I did an aerial shoot from Skaftafel in Iceland and while it was a fantastic experience, I really struggled with the dull lighting. And I specifically remember how flat and boring the glaciers looked from the air.
Last month, we did a helicopter flight from Skaftafell and, after covering the river deltas along the coast, flew back towards the glaciers. I almost put my camera away, thinking this would be a little on the boring side. How wrong I was! We had light cloud cover that acted like a large, directional soft box and the glacier below looked sensational.
Towards the end of the flight, the pilot took us across a smaller glacier and then turned around for home with no time left on the clock - and what I saw blew my mind! The glacier (shown here) looked like a Cadbury Flake under intense lateral pressure, but I was looking straight through the curved glass of the helicopter windscreen. The pilot wasn't going to slow down or turn sideways (and yes, I did ask, plead, cry and beg), but all I had was a few seconds to shoot directly through the glass.
So I shot it and, as you can see, the result isn't half bad! When you get in super close to the image, there are little areas of softness which represent a water droplet or squashed bug on the windscreen, and the image isn't quite as sharp as shooting without glass, but I'm being very picky. This will still make a great one-metre print without any problems.
So, why don't we shoot through glass all the time? There are a number of reasons such as unwanted reflections, colour casts, optical distortions and, of course, dirt. An open window or door is much better, but if you can't arrange it, shoot what you can. You may be surprised at what you can achieve!
There's a little more work required on this image to fully resolve the tonality, but I'm thinking it's worth it!