Details

Category: Almost Weekly Photo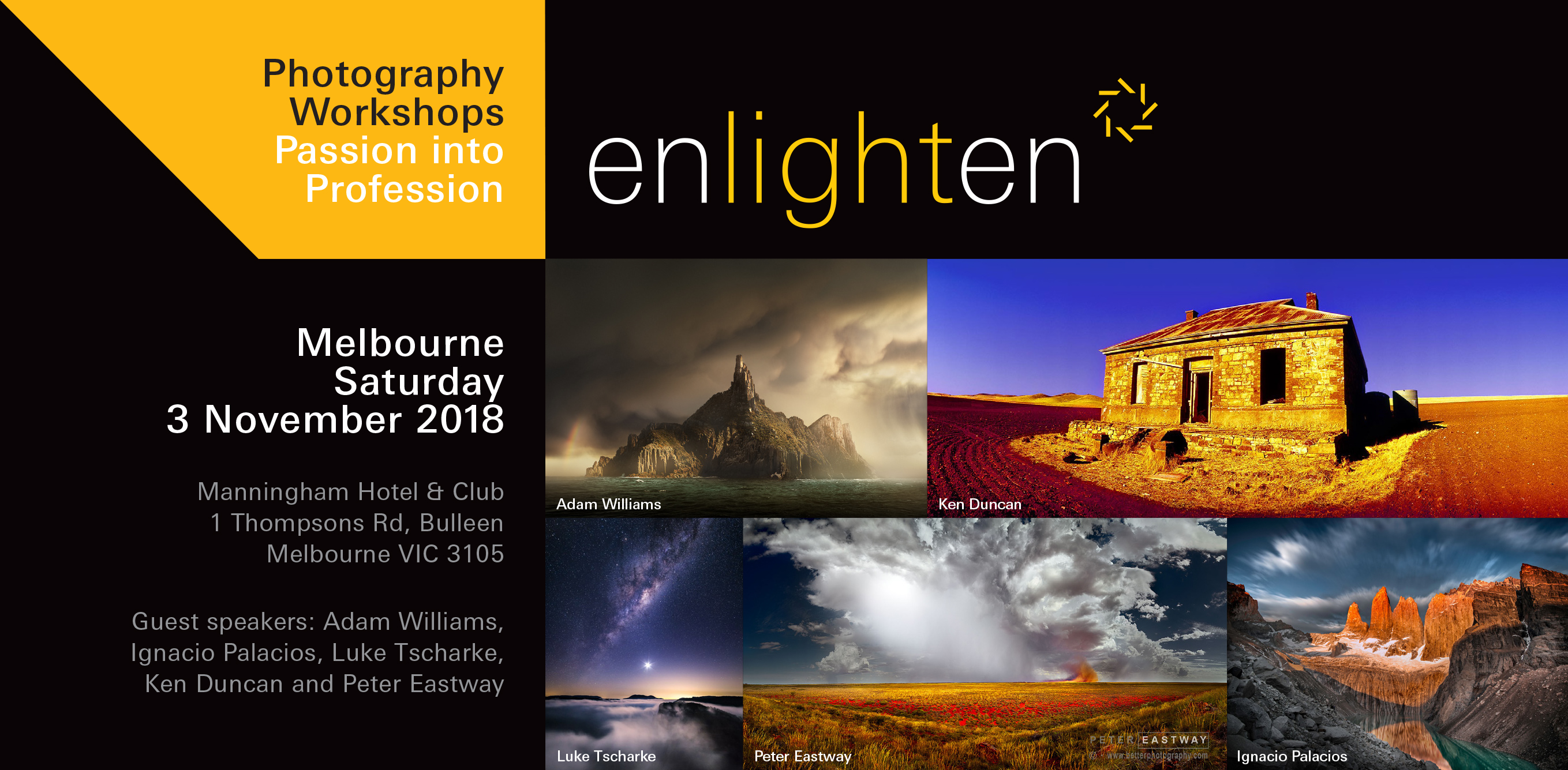 Last Chance for Tickets - Turn your passion for Photography into your Profession!
Join 5 renowned Australian Landscape Photographers for an action packed day of Business Planning, practical actions, steps and secrets to turning your Passion for Landscape Photography into your Dream Profession.
Ken Duncan, Peter Eastway, Ignacio Palacios, Luke Tscharke and Adam Williams who are experts in their respective fields, present the steps, techniques and secrets to establishing a successful career as a Landscape Photographer in 2018 and beyond.
Learn the Steps to Success!
The proven techniques that the Enlighten Speakers use for success.
Making your dream passion a career is not easy, but what is?
Whatever path you choose in life involves a lot of hard work, so you might as well choose one that you love!
Take the first step by joining us at Enlighten in Melbourne
More than just a Photography Workshop
Be inspired to take your photography from your passion and transform it into your Dream Profession! 
Price
$349
Where
The Manningham Hotel & Club
1 Thompsons Rd
Bulleen, VIC, 3105
When
Saturday 3rd November 2018
Time
Arrive 9am for a 9:15am Start
Workshop Finishes - 5pm
Meet the Speakers 5:30pm-6:00pm
For further information and bookings, click here
Details

Category: Almost Weekly Photo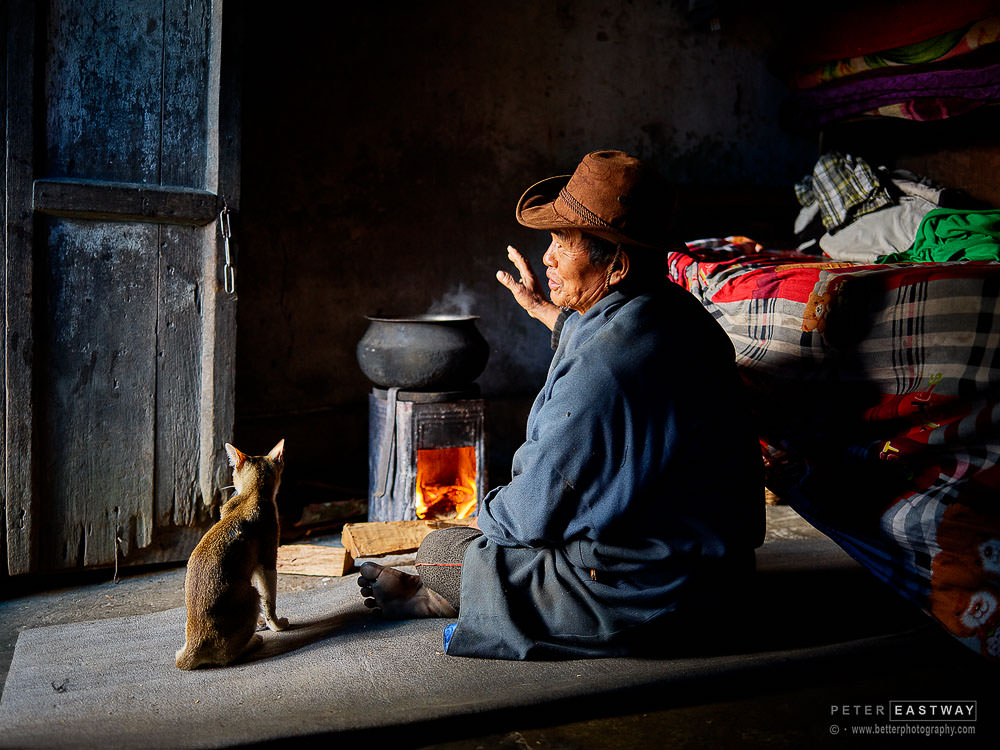 On the road to Trashigang, Eastern Bhutan
Phase One XF 100MP Trichromatic, 55mm Schneider lens, f2.8 @ 1/60 second, ISO 3200
While there are many things that define a great photograph, light is certainly one of the most important. Agreed, your photo should generally be correctly focused and exposed, camera angle and composition are essential, as is posing, gesture and nuance, but all of these are for naught if we don't have appropriate light.
On a travel day in Eastern Bhutan, we stopped in a small town and walked the streets. There was lots to photograph, but the light was overhead and uninteresting. We walked past this shopkeeper and said hello, but on our first pass, we couldn't engage with him. However, as we wandered back, our guide had introduced himself to both the shopkeeper and his wife and David Oliver had a smile on his face – so he was obviously happy with a couple of his shots.
The shopkeeper was front lit as we looked into his small store (you can see this in the proof sheet below), but I knew this same light photographed from the side would look a lot better. I asked permission to enter.
There wasn't much room inside but the 55mm lens (approximately 35mm on a full frame DSLR) was just enough to squeeze everything in. And I loved the light which was now pouring in through the door frame and illuminating the storekeeper beautifully as he tended his small fire.
In the proof sheet, you'll see a dozen frames of the subject. I took 16 shots in all, waiting for the gentleman to look out the door or to gesture in some way that made it more than just a photograph of a man sitting on the floor. In one frame, I have the cat looking towards me and I've often thought that I could easily drop it into the photo above. However, being a pure documentary photographer, that's something I would never do! :>)
Details

Category: Almost Weekly Photo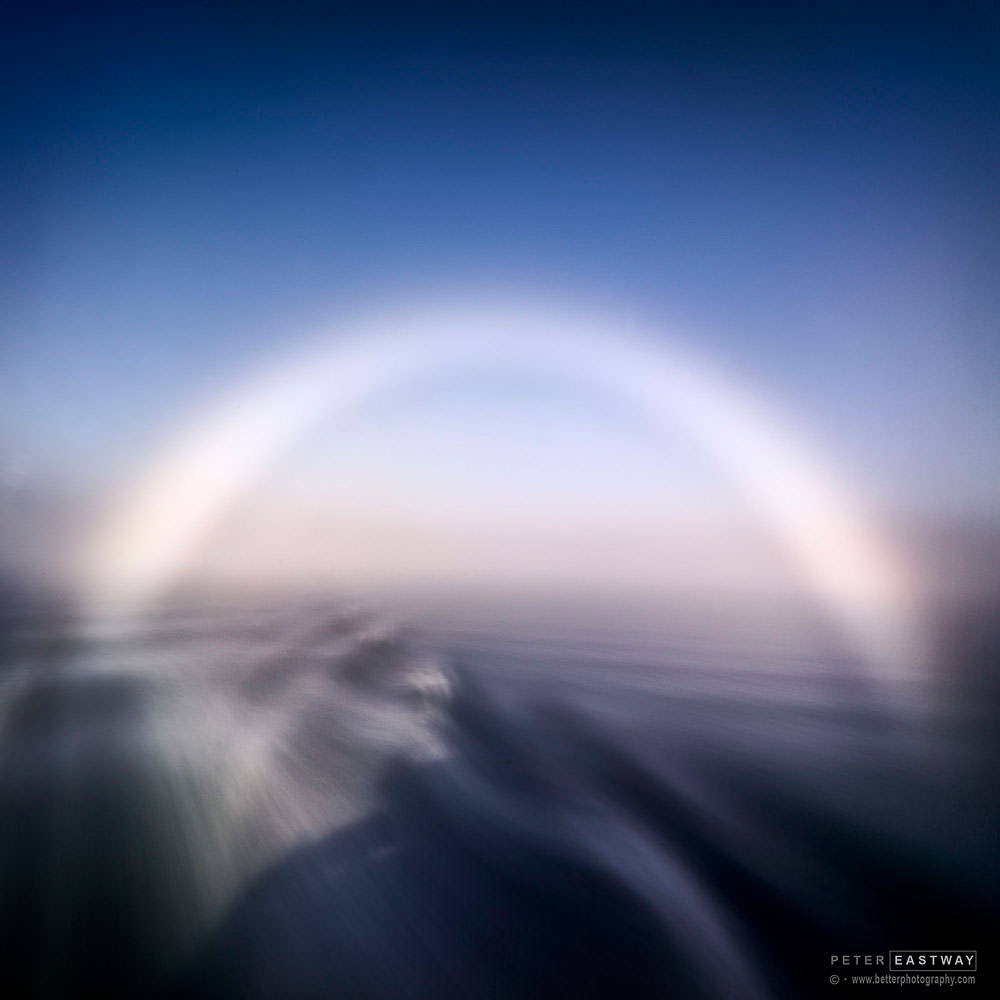 Longyearbyen, Svalbard
Phase One A-Series, 100MP with 23mm Alpagon, f11 @ 63 seconds, ISO 50, NiSi 15X ND filter
When I visited Svalbard with Kevin Raber and the Luminous-Landscape crowd last June, I wondered what the quality of the light would be. After all, we were to have 24-hours of sunshine and so I was concerned that the sun would sit up in the middle of the sky and throw uninteresting light.
I'm sure this is the case in some parts of the Arctic, depending on the time of year and your latitude, but for Svalbard in June, the sun was beautifully angled for most of the time I was awake! It was probably even better at night – well, between the hours of 10 pm and 6 am - but we simply pulled the curtains over our cabin window and hoped we weren't missing out on too much!
As we sailed out of Longyearbyen, there was quite a bit of sea fog hanging around and as the sun dropped into position, we were entertained by this fogbow sitting off the ship's stern. And it followed us for an hour or so – quite remarkable :>)
The first photos I took included distant snowy peaks in the middle of the fogbow, but they were a little small to be of any consequence. I was also unimpressed by the wake of our ship messing up my pristine foreground, but we weren't about to turn around at any time soon. So, given the fogbow maintained its position off the stern of the ship, I wondered if I could add an ND filter and, using a long shutter speed, blur the foreground.
The result, with a little interpretation within Capture One, can be seen here. While the wake of the ship remains, it's not so literal. And if you compare this interpretation to the straight raw files (shown on the 'proof sheet' below), I think you'll agree that the fogbow has more compositional strength because it's not competing with the sharply defined water surface below.
And no, no tripod was used, but I did rest the camera on the railing of the ship to keep it as still as possible for the 60 second exposure – much to the amusement of the other passengers!