Details

Category: Almost Weekly Photo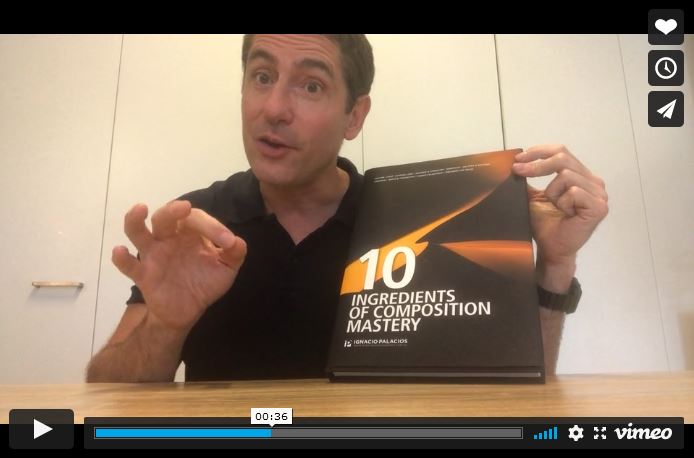 Better Photography contributor Ignacio Palacios is crowd-funding a copy of his book, 10 Ingredients of Composition Mastery.
Writes Ignacio, "Composition is the backbone of photography and is, in my opinion, the most important photographic element in creating compelling images. At its core, composition is about visual strength. It's the artful mastery of geometry, order and vision. Composition is control.
"I studied the images of the world's best photographers, I watched local and global photography competitions (hanging on every word the judges said), I sought out mentors, and I spent countless hours practising and refining my composition craftmanship. These 10 ingredients have been born from this process and are the principles I practice today. I'm sharing these with you because I want to save you from the same heartache, save you time, and hopefully help you become the best photographer you can be. Without further ado, here they are:
Colour
Light
Leading Lines
Balance & Symmetry
Simplicity
Pattern & Rhythm
Contrast
Depth & Perspective
Subject Placement
Breaking the Rules
"Each ingredient may not sound revolutionary at this point, but trust me, if you know how to use each ingredient individually, and then combine them in the right way... magic happens!"
If you're interested in the book, Ignacio invites you to visit https://igg.me/at/compositionignacio/x#/
Details

Category: Almost Weekly Photo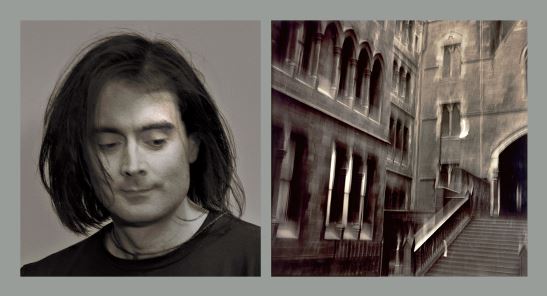 Les Walkling - The fragility of goodness, Pigment Inkjet Print, 2020
Readers will know Les Walkling and his son Andrey are good friends of the magazine and we love the workshops they offer. Following COVID, Les has set up his studio to be an amazing live, webcast studio, so it's just like being there. He has three remaining online workshops for this month and there is a place or two still available if you would like to attend any of them as follows:

The B&W Digital Image - Sunday 14th March 2021
This workshop is everything to do with the tradition, magic and poetics of digital B&W imaging. And as the ground swell in specialist B&W inkjet printing has grown in recent years so has advanced B&W inkjet printing become a major component of this workshop. The full syllabus and other details are available by clicking the above workshop URL. 

The Reproduction of Colour - Sunday 21st March 2021
A workshop for those who are seriously involved with colour and its digital reproduction; from matching screens to prints and other screens, to proofing and verification, and through real-world engagements with the psychology, poetics, physics and ontology of colour appearance, its applications, and aesthetic appreciation. The full syllabus and other details are available by clicking the above workshop URL.

Digital Printing - Sunday 28th March 2021
Our introductory digital printing workshop where we profile your own printer, favourite paper and printing workflow to immediately ensure the finest results, irrespective of whether you are making original works of art or proofing large format prints from a ProLab. We also have the new OBA free and utterly remarkable cold tone Arches papers from Canson Infinity, and so much more to share. The full syllabus and other details are available by clicking the above workshop URL.
If the links above don't work, visit www.leswalkling.com for details.
Details

Category: Almost Weekly Photo

A sense of place is the iconic view from the caldera's edge on the island of Santorini
Guest Blog by Better Photography contributor, Nick Melidonis. 
"The camera is an instrument that teaches people to see without a camera."  - Dorothea Lange
 
After some decades of travelling as a photographer, I learned many things of what NOT to do and refined those things that produced the outcomes I wanted. 
 
As a camera enthusiast, you may enjoy the opportunity of travelling to new and different destinations in the hope of capturing images you would not normally see at home. Excitedly, you may stumble upon a crowded bazaar, a waterway, a colourful festival or gaze in wonder upon the grandeur of nature from a scenic overlook. You take several shots and you have a perception of the masterpieces you have just magically captured clearly in your mind. You arrive home, download your cards and start to view your images up large in your viewing software and find most of the images are dull, flat and boring. Sounds familiar?
 
All our senses are heightened and caressed when experiencing a new destination, however, trying to capture the moment as well as a 'sense of place' to share with family and friends back home on a finite, two-dimensional image is difficult.
 
Our brains simply can't process all of the data our senses are receiving when we view a scene. We tend to focus only on the most important or attractive detail to us at the time and point our camera in its general direction. As a consequence, what excited us in the first place is often mixed in with lots of unwanted and irrelevant clutter that may confuse the purpose of the image for our viewer. Worse still, in our eagerness to capture the moment, we may miss the visual clues that may assist our viewer to interpret what we just experienced, along with what we saw at the time. We may also miss the opportunity to capture the very things that made the destination unique, it's 'sense of place'.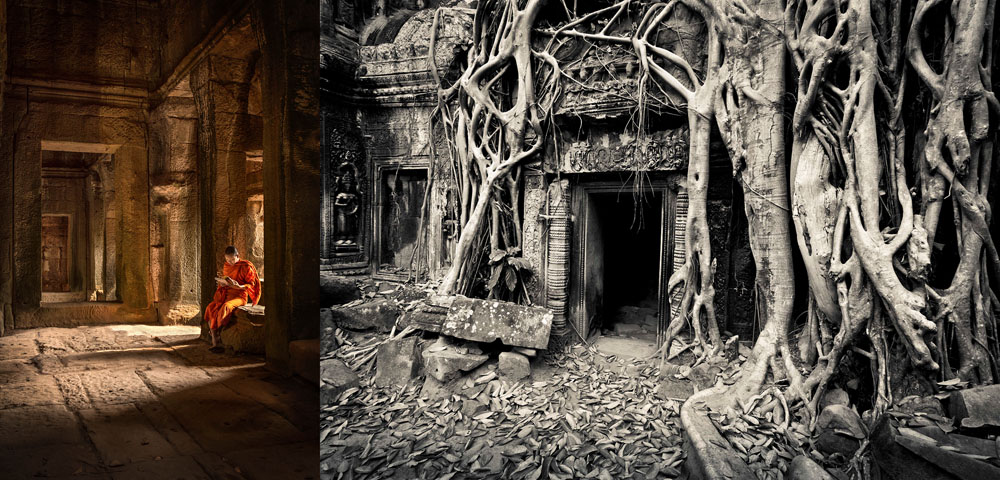 Monk reading holy texts and strangler figs engulfing temple ruins in Cambodia.
WHAT MADE YOU STOP?
So, what made you stop to take an image in the first place? Was it the different and colourful costumes, the shaft of light breaking from the storm clouds or the tactile textures of sand dunes in the early morning light? What is it about the destination or scene that excited you?  Which visual elements make it different from other places and what may give it a 'sense of place' that is recognizable in travel books and postcards?
 
Once you can identify what made you stop to take an image, then you can start to eliminate all the unwanted elements that compete with and detract from the main theme. Have a look at successful travel images from good photographers and you will find that the viewer's eyes are immediately drawn to the centre of interest and the image 'speaks' to the viewer.
 
Having decided what it is you want to say, consciously look around for other features or elements that would help to lead the viewer's eye to the centre of interest of the image. These may include a walkway, a winding road or river, a row of fence posts or a shaft of light that may rest on your main subject.  You may decide to burn and dodge your picture after you bring it into your imaging software. The highlights you create can then lead the eye easily to the main subject. This pre-visualisation of the potential of an image at the point of capture is a powerful creative tool to develop and can often make the difference between an average image and a show-stopper.
Sometimes the reason you travel isn't about getting 'the grand landscape', or the killer portrait but simply to enjoy the experience of new places, people and cultures and to be in the moment. I often become a focused observer to what is going on around me and try to capture a sense of place as I wander about. I found that sometimes, the less 'great expectations' I had, the less disappointed I was at not getting the iconic images I was imagining - and often these were the cliched images everyone wanted to have as 'trophy' photographs anyway. When I walked around with no great expectations, interesting cameos presented themselves and I often captured those moments in time that became strong, personal images of what I saw and felt about that destination.
Nick Melidonis has been writing for Better Photography magazine for as long as the editor can remember! Check out his articles in the magazine - and check out his website as well for workshops, photo tours and more - https://www.nickmelidonis.com/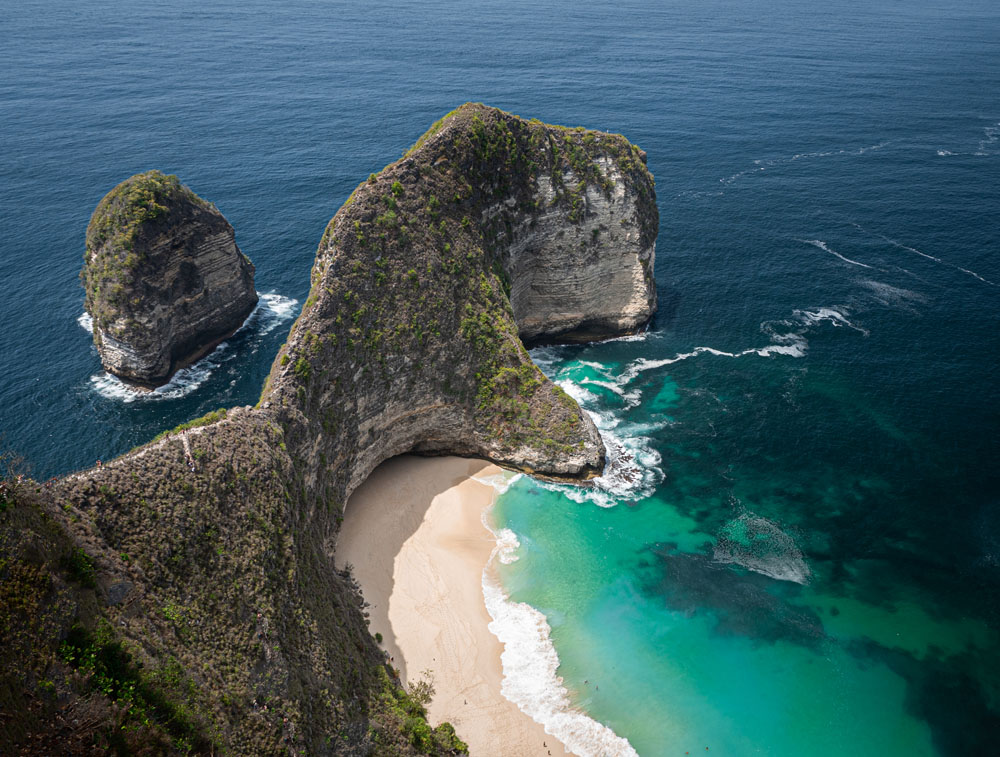 Kelingking Beach – Nusa Penida
I recently flew to Bali for some quiet R&R and decided to visit somewhere I hadn't been to before. Nusa Penida is a magic island 30 minutes by boat from Sanur Harbour and has one of the most famous beaches in Bali, Kelinking Beach. The beach, below a steep cliff and surrounded by stunning turquoise/blue water, reminded me of a similar beach in Greece on the island of Zakynthos, except on that beach, there was the wreck of an old freighter. It takes an hour to scale the cliff and rickety steps down to the beach in Nusa Penida. Unfortunately, the day trippers turn up in their hundreds and I finally decided to find a high, pay platform to get above the crowds on the cliff edge to take these shots, but definitely worth it, the view is iconic.