Details

Category: Almost Weekly Photo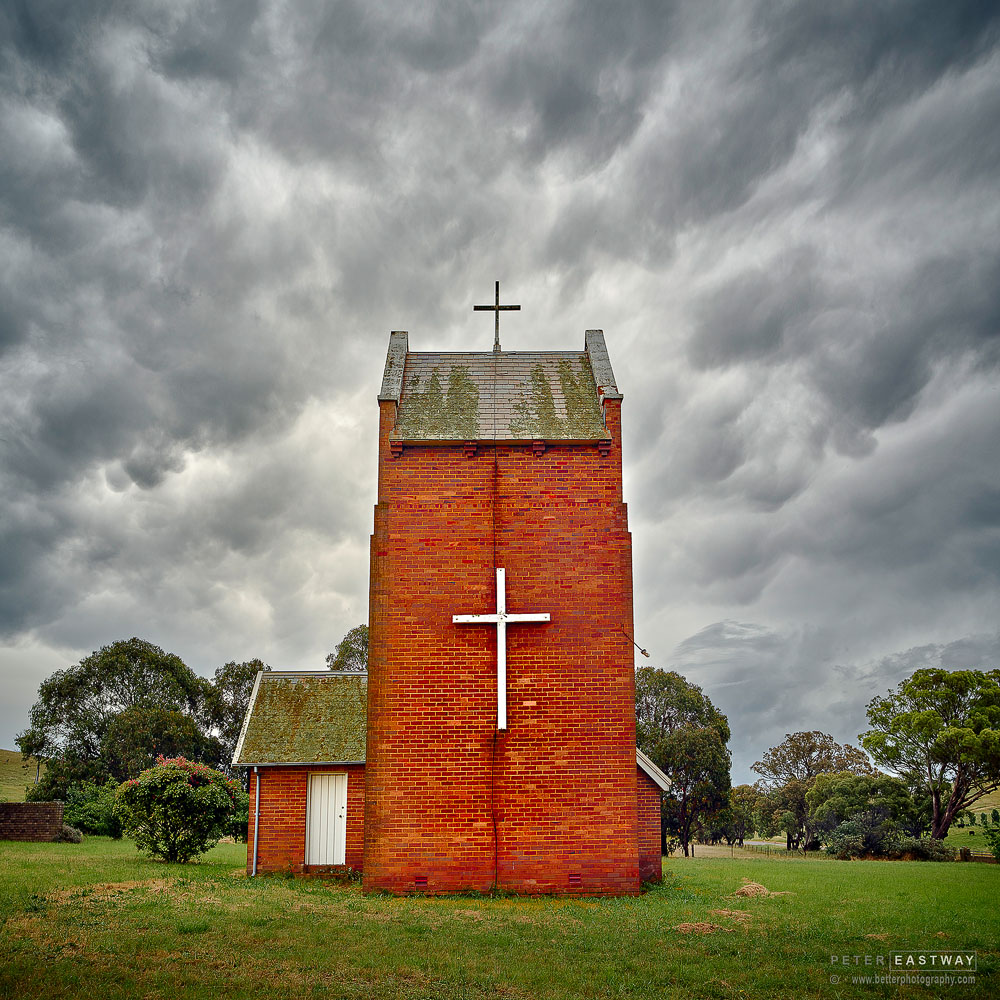 St Barnabas Church of England, Narrawa, NSW
Phase One A-Series, IQ4 150MP, 23mm Alpagon lens, f11 @ 1/100 second, ISO 50.
Do you put your camera away in bad weather? If it's raining? Or the light is poor? One of the things I love about travelling is that you're out in the elements no matter what you 'think' the light is going to be like - and sometimes you get lucky.
I was very lucky a couple of weeks ago. I was in Canberra with the family, enjoying the NGA and the National Portrait Gallery. I'd love them to open a National Landscape Gallery one day! Anyway, I had an extra night as a free agent and thought a road trip up to Bathurst and maybe Hill End was in order.
As I drove out of the NGA car park, there was a huge storm approaching and within half an hour, I found myself pulling off the road because the rain was simply so heavy, it was difficult to see more than a few metres ahead. And I wasn't the only car sheltering from the elements. The good news is that the car didn't leak and I arrived in Boorowa just in time for a cuppa tea. The country towns around NSW are really wonderful these days, with no shortage of great places to grab a snack and take a break.
Then it was back out on the roads, weaving my way up to Bathurst with the storm front following me. The light changed many times and I ended up with a portfolio of 18 shots which I'm proud to report are already in a book and at Moment Pro being printed. Normally, they'd sit on my hard drive for a couple of years, but in these COVID days with more time at home, I have managed to be slightly productive!
The photo above is of an old church at Narrawa - while I can see the building on Google Maps, I struggled to remember what it was called and it probably took me as much time to find its name as it did to drive there! I was smarter with the other churches I photographed, using my iPhone as a diary and notepad.
I wasn't expecting much in the mid-afternoon, but that storm created the most wonderful cloud background - just one image from my bad weather road trip. I'll show a few more photos and come clean about my aborted trip to Hill End, but you'll have to wait until next week I think!
In the meantime, it's not too late to order a copy of my existing book The New Tradition - and use the coupon code below to get a $30 discount. As my mother-in-law says, it's the best book I've ever written and it would make a great Christmas present for yourself!
Details

Category: Almost Weekly Photo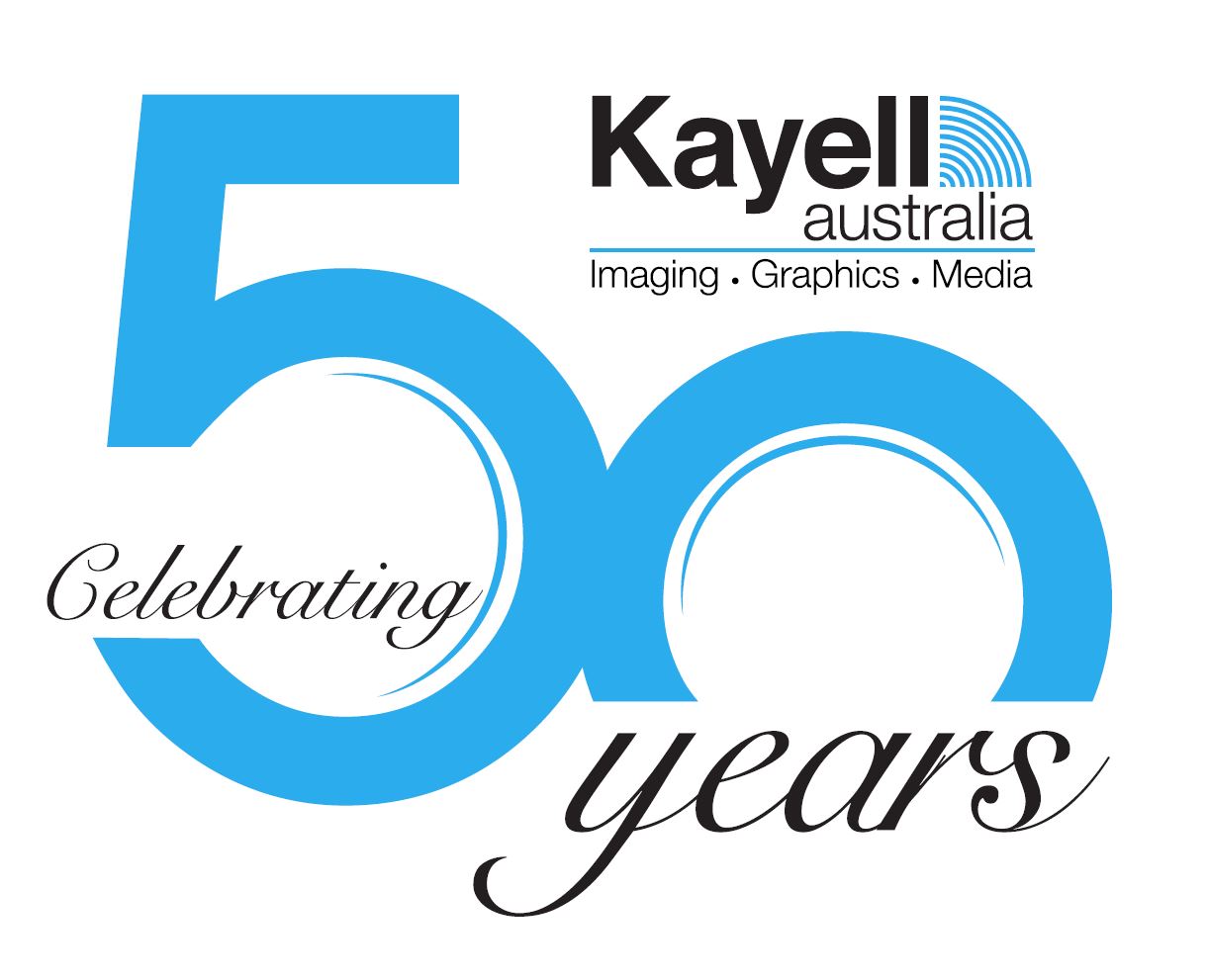 This year, Kayell Australia celebrates a momentous 50 years in business providing a one-stop-shop for the digital imaging, video & audio, fine art inkjet printing and graphic art industries. If you're a keen photographer, then chances are you already know Rob Gatto, Andreas Johansson or some of the Kayell team – so we'd like to say congratulations on your behalf!
Co-founders, John Koens and Hans Leijer, created the name "Kayell" back in 1970 using the first letter of their surnames. They began trading from small premises in Druitt Street, Sydney and within a few years managed to acquire a number of important agencies for the photography, darkroom and laboratory divisions.
Today with online shopping the go, Kayell hasn't been left behind with a really extensive online shop, but what we like is you can still drop down to the Sydney or Melbourne showroom and talk to a real person and get personalised advice. I'm sure some of the products might be a little more expensive, but if Kayell's advice saves you from buying the wrong product or directs you to something better, we consider that invaluable!
Where would we be without shops like Kayell? Ironically, you'll find all the details online at www.kayellaustralia.com.au!
Details

Category: Almost Weekly Photo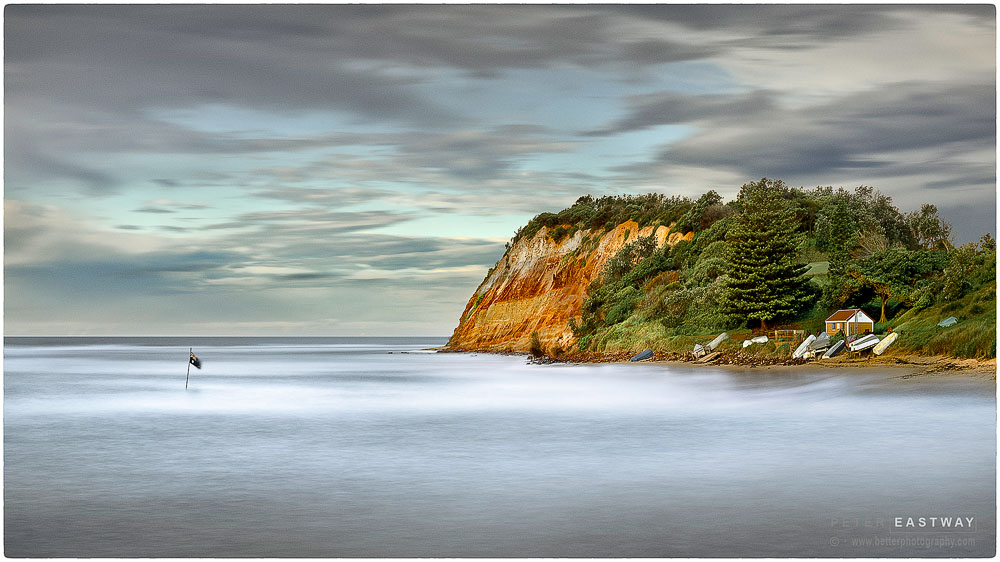 Long Reef, Sydney. Just down the road from the studio...
Phase One A-Series, 70mm Rodenstock, a combination of exposures for sky, water and headland.
I've just made a 1.5 metre print for the office/studio window, lovingly printed with my Epson SureColor SC-P10070 on Canson Rag Photographique roll paper. It's similar to an earlier photo I blogged, but is this the colour and contrast I intended and how do I necessarily know?
What an odd question! Let me explain.
I have two places where I work: home and the studio. However, if I edit an image at home, I DropBox it so I can pick it up at the studio where the printer is. However, when I opened up this photo down at the studio, it didn't look right. It wasn't what I expected, or what I remembered from my editing session the night before. Perhaps my monitors were out of kilter?
So I checked. I use several EIZO monitors, including a wonderful 4k ColorEdge CG319X. All the monitors had up to date calibration and I'm using the same settings (gamma, Kelvin etc), so why did the image look so different down at the studio? To check, I printed out a test print of the file without any changes - exactly as I sent it from home. Then I took this print home and compared it with the monitor image there: identical! The monitors are working flawlessly!
So what happened? My perception changed. What I thought was warm and fuzzy after dinner and a piece of chocolate, didn't cut the mustard the following morning. No, it's not about the viewing conditions on the print as I'm still reviewing the images on the screen, it's all about me! It's all about my perception and how I feel about the image.
I mention this experience simply as a point of interest. It also reinforces my practice of making smaller reference prints and pinning them opposite my desk at the office/studio so I can live with them. And then if someone like Christian Fletcher rings me up to chew off my ear, I can tune out and think about what needs to be changed in the print...
And if you wonder why I singled Christian out for attention, then you haven't been listening to his podcasts with Carwyn. You can find them at https://www.lightminded.com.au/podcast
Finally, Australia Post isn't quite as quick as it was, so if you'd like a copy of my book, The New Tradition, NOW is the time to order it so Kim can send and you will have it for your Christmas stocking! Click here for details.