Details

Category: Almost Weekly Photo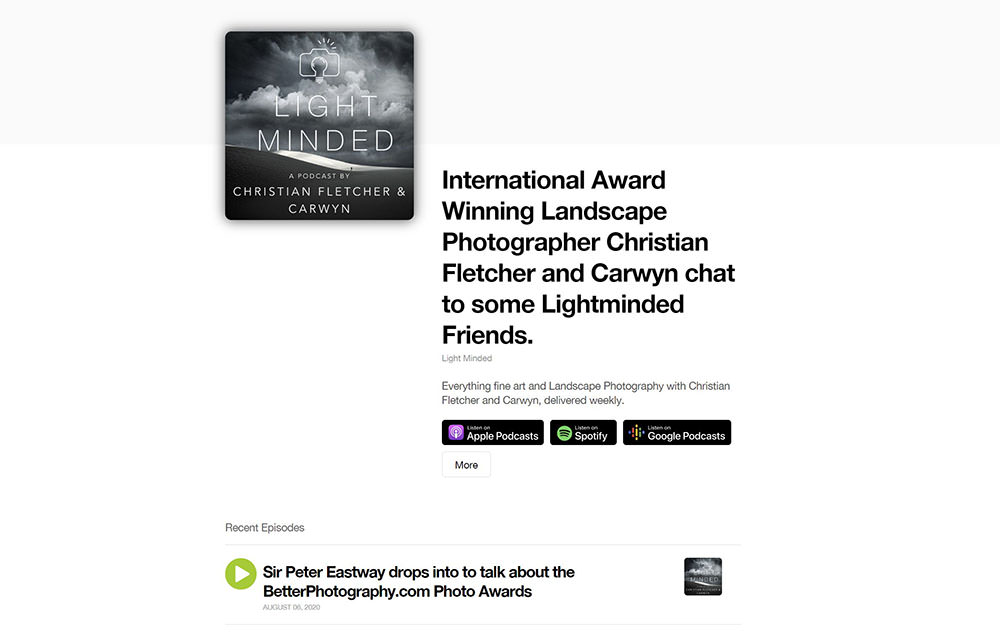 Christian Fletcher and Carwyn have been producing a great podcast for around 12 months now and there's some excellent listening to be had, if you can forgive Christian's poor joke selection. Actually, there's no need to forgive him, we all just laugh at his uncensored sense of humour. One wonders what his wife puts in his coffee to keep him under control! Or maybe we wonder what she should put in his coffee...
I was listening to a LightMinded podcast with Les Walking this week. Dr Les lives in Melbourne and his photography workshops are now all being done online, including one on 3DLUT Creator. Now, for those of you in isolation, here's a little project to look into. 3DLUT (Look Up Table) Creator is all about tone and colour and it does things you can't do in Photoshop, Lightroom or Capture One. It's the latest secret sauce, you can Google all about it and there are plenty of YouTube videos. Or, you could sign up for one of Les's online workshops - which is what Christian said he was going to do on the podcast. What a great idea! So I've signed up for next week and although this means the August course is now full, Les has others later in the year. Check out https://www.leswalkling.com for more information.
In addition to listening to Les, you can also listen to an interview with me where we talk about photo competitions and whether they are worth entering. Naturally I loved the opportunity to talk about photo competitions because the Better Photography Photo of the Year award is running and is about to close!
If you're interested in some great podcasts, here's the link: https://www.lightminded.com.au/podcast or you can Google LightMinded and Christian Fletcher.
Details

Category: Almost Weekly Photo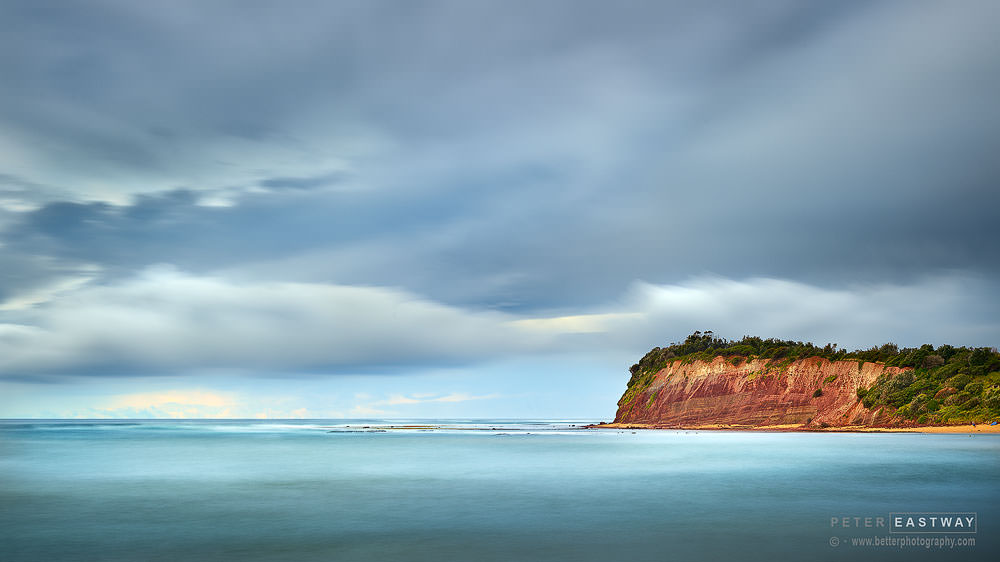 Long Reef, Sydney
Phase One A-Series, IQ4 150MP back, 70mm Alpagon, f11 @ 1 minute, ISO 50
Our thoughts go out to our Victorian photographers and friends in isolation. We've been thinking of you. As a Sydney-sider, I realise I'm lucky because I can still walk down to the end of the street and take photos like the one above, simply because I see the weather changing. In fact, the sky was so good I took a few extra sky shots which I plan to drop into other views of Long Reef with which I'm struggling, but that's another story.
What do we do in isolation? What do we do when it comes to limited travel opportunities? None of us can go very far at this stage and in the future, we may be required to do two weeks isolation when we return to our home countries - so that may mean longer but fewer expeditions. Then again, as I listen to the Coronacast on my ABC Listen app (I know, I'm showing my age), perhaps a vaccine will solve our problems. I'm sure it will - this state of affairs won't be forever.
So, if you're in Victoria, maybe you can photograph your backyard or shoot some still lifes? What about revisiting existing files and seeing what you could do with them. Perhaps you have a great landscape and a lackluster sky - why not drop a new one in? Don't know how? Luminar 4 software will do it automatically or you can learn a little about layers and Photoshop. You have plenty of time! And if you don't take landscapes, why not drop a new background into a portrait you've taken. Composites might not be your thing, but challenge yourself to learn something new and make the most of a bad situation.
For readers who have some mobility, maybe it's time to look at your local town or suburb. As shown above, interesting weather can transform a landscape or maybe you can document street life and the different ways we now interact?
I think that's the beauty of photography - the fact that there's always something you can photograph and do. I think it would be much more difficult to go through these times without a passion like photography.
Here's hoping everyone is okay!
Details

Category: Almost Weekly Photo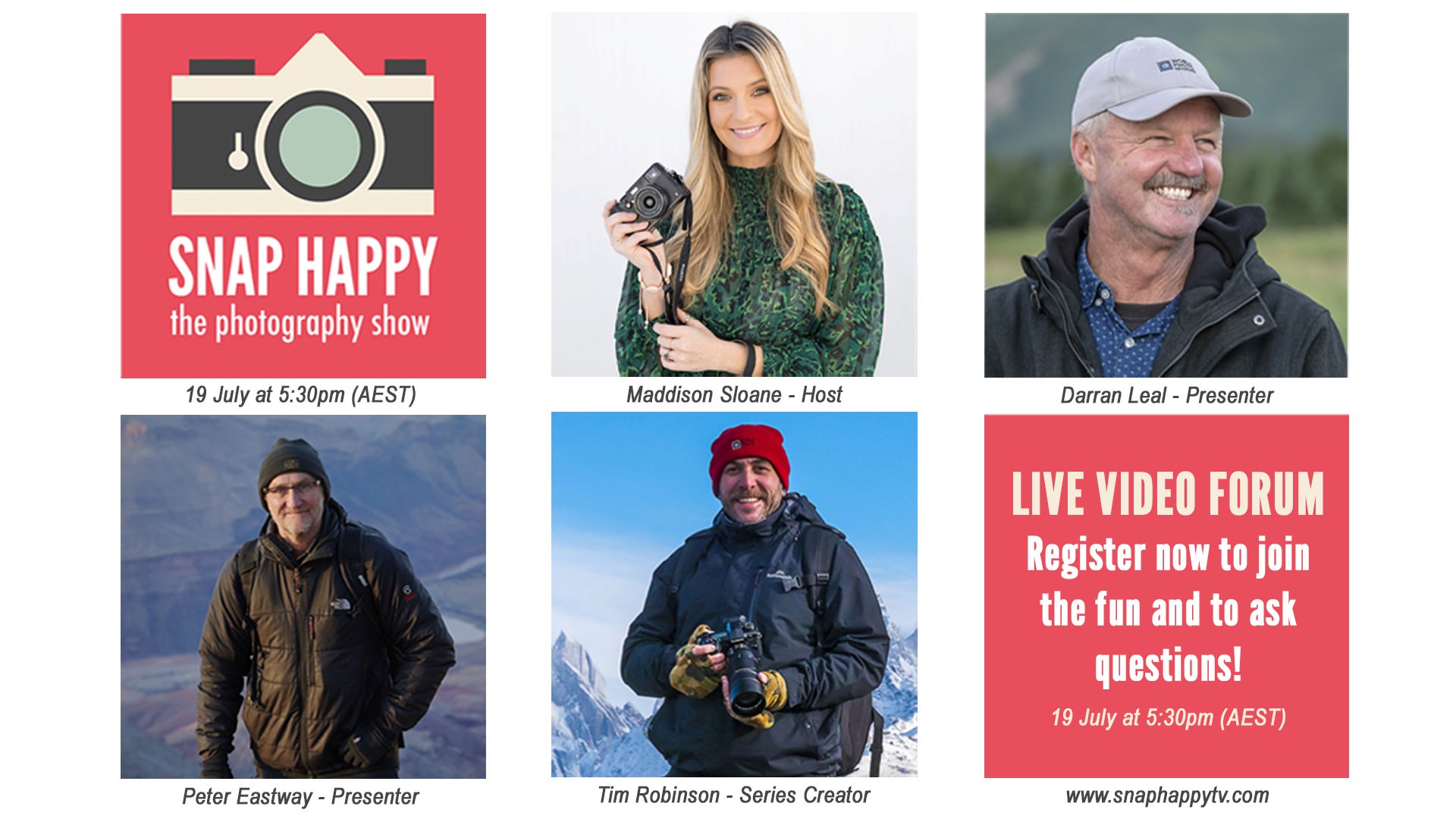 We are all excited to be back in production with a special extended episode of Snap Happy - online!
It's our Lockdown Special and the theme is staying creative at home and we hope that you will be able to join us for the LIVE broadcast on YouTube.
After the premiere, you are invited to join us for a FREE video forum where you will be able to ask questions of our cast and crew. 
The date is this Sunday at 16:30, followed by an online forum at 17.30.
For more information, follow this link: https://www.youtube.com/c/WorldviewProductions?sub_confirmation=1
And to sign up for the live video forum: https://zoom.us/webinar/register/WN_qQ57TjwaS5GQu9li-gfpTQ