Details

Category: Almost Weekly Photo
Will one of your photos be published in Better Photography magazine? One of the benefits of winning a category in our 2020 Photo of the Year Award is you're guaranteed to be published in our magazine, alongside the work of our esteemed contributors and other luminaries!
And there's $5000 in cash up for grabs, spread out a little more this year than before so your chances are increased! 
However, I hope the real reason you enter our Photo of the Year award is to challenge yourself and to take some positive steps that will improve your photography. You don't have to be a main prize winner to receive an award. The top places are to some extent a matter of luck (because we have no control over the photos entered by others), but there is no limit to the number of Bronze, Silver and Gold awards the judges can hand out. If your photo deserves it, you will earn an award.
And finally, every entry receives a comment. Okay, so if you get a Gold Award, the comment is just going to be one of congratulations, but for every other entry, we do our best to share our knowledge and experience by giving you some suggestions about what to work on. We want you to improve as a photographer.
Our 2020 competition closes at midnight this Saturday 22 August 2020 (or it maybe very early Sunday morning in some countries before we turn off the entries), so please, don't miss out! Visit our competition website now: www.betterphotographyphotocomp.com
Good luck!
Details

Category: Almost Weekly Photo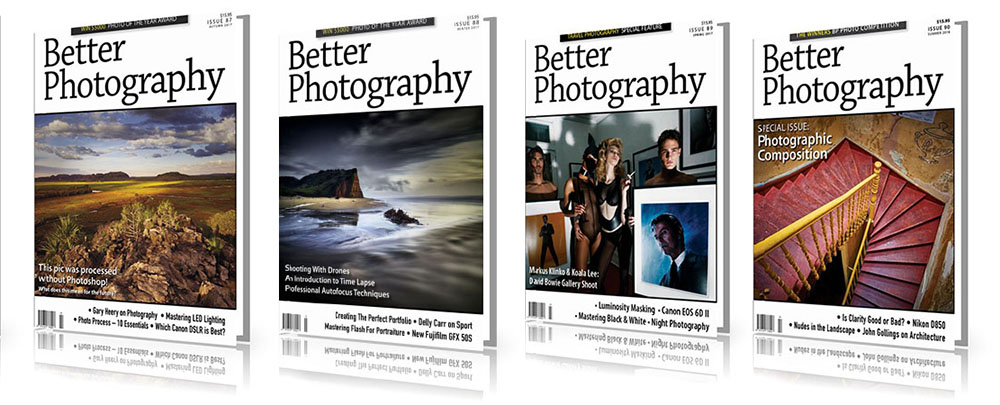 Better Photography is no longer being distributed through newsagencies and only available by subscription, so now is the time to subscribe so you don't miss out on a copy of issue 101.
With issue 101 being printed this week we would need to have your subscription order in within the next few days so we can order enough copies....!  This also applies to existing subscribers - is your subscription still up-to-date or do you need to renew?
Link below to our website and subscription details:
https://www.betterphotographyeducation.com/subscribe-now
Make sure you select the paper copy version for either addresses in Australia or overseas.
Details

Category: Almost Weekly Photo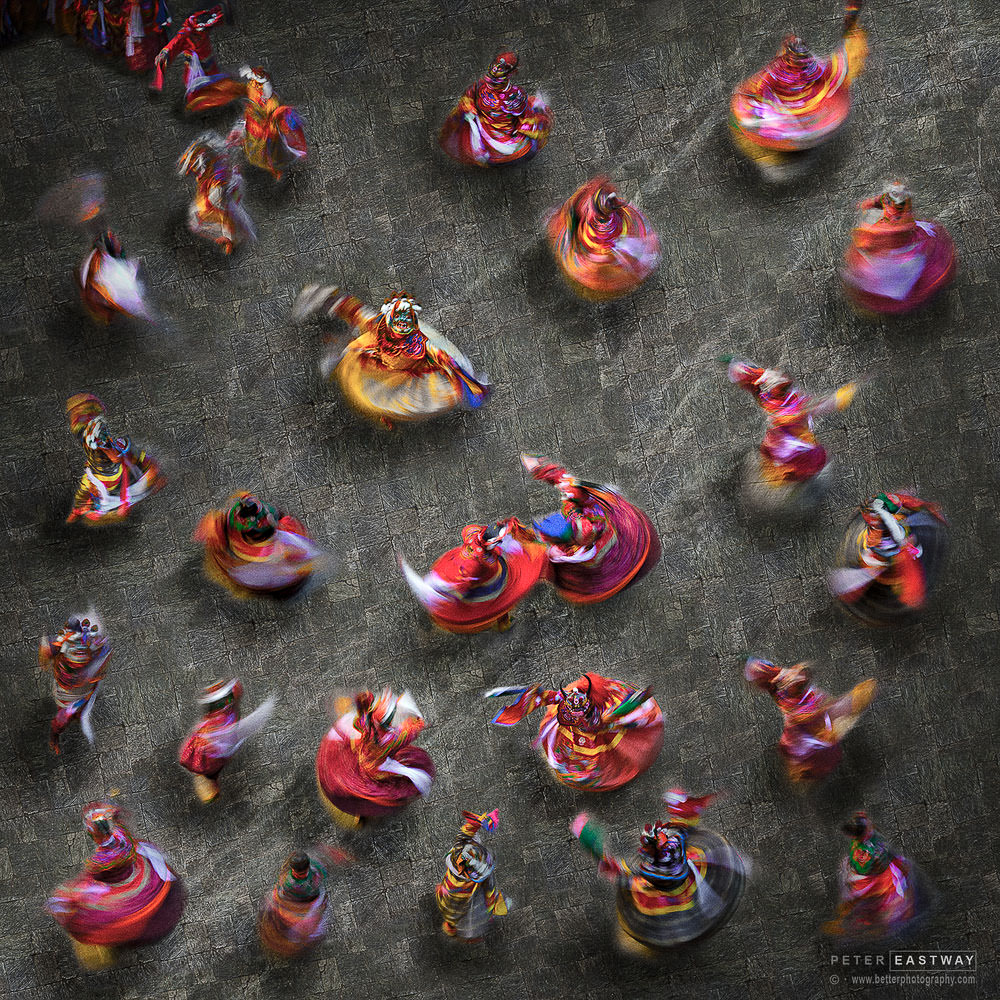 Do I enter photo competitions, or just judge them? I certainly still enter. Why? I enjoy the process. Do I always win? Hardly ever. So why do I enter? Because it pushes me to make better photographs.
Enjoying the process is so important. And the results of that process are, in my opinion, better quality photos whether you win or not.
Some photographers don't enter competitions because they're scared of failure, but in my mind, not entering because you're worried about how you might do is already failure. That's not a good excuse - especially since the photos are judged anonymously and people will only learn about your successes! I realise there are other reasons for not entering and that's up to you. And of course, I will have a more successful photo competition if I convince you to enter. All true!
But I practise what I preach because I believe in the benefits, even after entering competitions for over 30 years.
The image above scored fourth in the Celebration category in the recent Silver Linings Awards run by the AIPP. There was some brilliant photography entered and you can check out the results here: https://aippawards.com.au/silverlining/sla-results/
The image is a composite of a festival in Trashigang, Bhutan. The actors are monks dressed up in the most incredible costumes and a slow shutter speed was used to create the blurs. A series of images was taken with the idea of putting them together into a composite that reflects the animation and congestion of what are usually very intensive, two or three day events.
And for the record, I entered quite a few photos that didn't make it into the semi-finals or finals. 
So, no first prizes! Am I disappointed? Definitely not. The aim of entering photo competitions shouldn't be to win the prizes - although if you do, it's very nice. The aim is to meet a standard which, in the case of the Silver Linings, was to be a semi-finalist or finalist.
For the Better Photography Photo of the Year awards, the aim is to earn Bronze, Silver or Gold awards. Bronzes are your first test and if you find them easy enough, then challenge yourself and go for silver! There's still time to enter - details below!