Details

Category: Almost Weekly Photo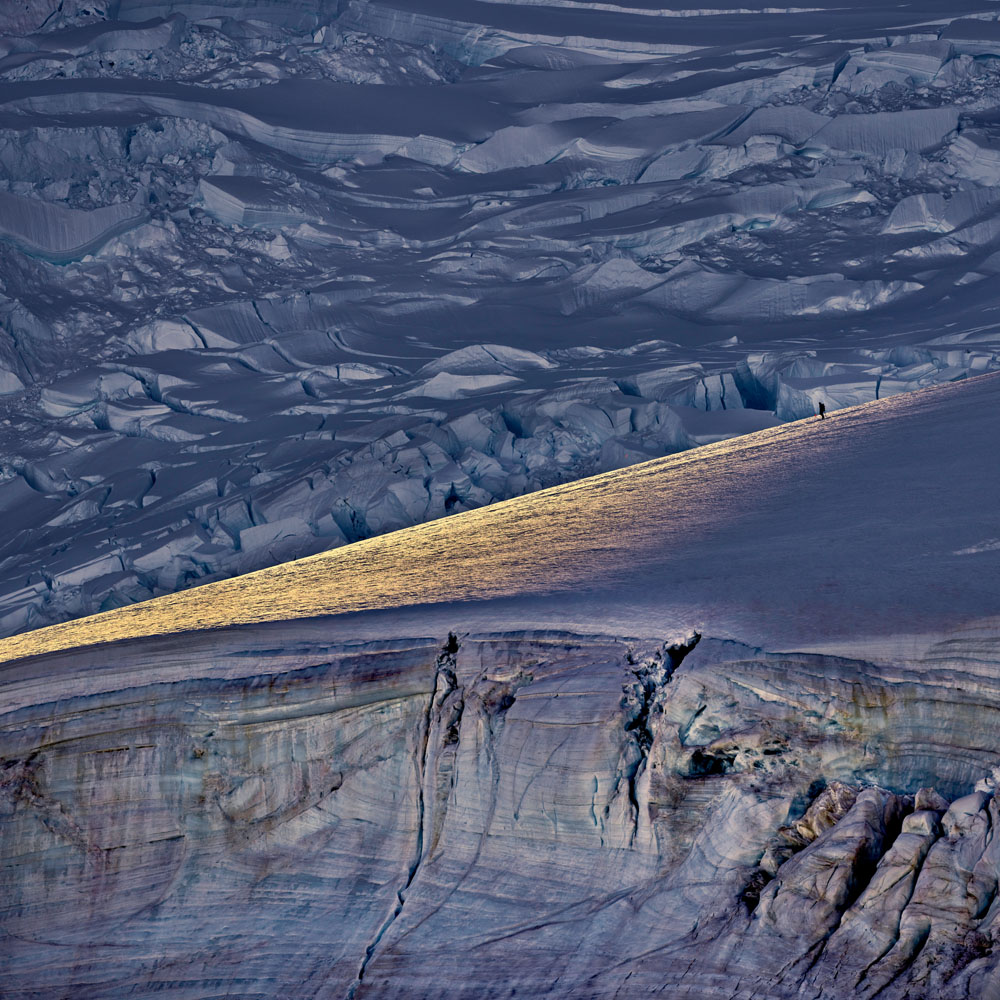 Ian Goodwin, Glaciologist, Marine Climatologist and Geologist. Neko Harbour, Antarctica.
Phase One XF 150MP, 240mm Schneider lens, f5.6 @ 1/1000, ISO 64
Ian Goodwin was walking up the ice above Neko Harbour, ensuring there were no crevasses for our passengers to fall into. I was on a zodiac a kilometre or more away (distances are weird down south because the air is so clear) and I could see him walking into a patch of sunshine. I took a few frames. Then I got onto the radio. "Ian, Ian, Ian - Peter." "Yes, Peter." "Can you stop and wave please - oh, and don't forget to smile!"
And because Ian is good-natured, he stopped, but I couldn't tell if he was smiling or grimacing. Not from this distance. And not on the photo either. In fact, you're probably reading this and wondering where the hell Ian is in the frame. The answer is up the very top right of the triangle of sunshine. You can see a black vertical mark, but if you look a little more to the left, there's a smaller vertical mark and that's Ian.
Of course, on a large print, Ian can be easily seen. He tells me he wants a large print, but he's questioning my choice of a square crop. I actually like the rectangular crop as well, but this edit was produced for the Antarctica book I hope to get printed shortly with Momento Pro.
So, is this a portrait? Ian thinks it is. He says he loves how it talks about what he has done with his life. Stealing from The Conversation website (https://theconversation.com/profiles/ian-goodwin-727595), Ian has 40 years research experience in the fields of climatology, paleoclimatology, polar glaciology, climate change science, coastal and marine geoscience, coastal oceanography, and maritime prehistory. He has spent a lot of time in Antarctica. And until recently, he was an Associate Professor of Marine Climate and leader of the Marine Climate Risk and Austral Glacier Research Groups at Macquarie University. Ian is also the principal scientist of the consultancy ClimaLab, and a Shipboard Glaciologist and Climatologist with Aurora Expeditions. And most importantly for his CV, he went to school with me 40 years ago!
But is it a portrait? What constitutes a portrait? Who decides? Without Ian in the frame, it's certainly a landscape. But how big does your subject have to be before a landscape can become an environmental portrait?
I've decided it's a portrait. You can have a think while you're in lock down with the rest of us!
As I come to the end of my isolation down in a Melbourne hotel, and seeing quite a few readers have taken advantage of my 'at home with nothing to do' offer, let's keep it open over the weekend. If you'd like to upgrade your skills while at home, how about signing up to my Landscape Photography MasterClass or my Lightroom Atelier? I'll put a 50% discount on them if you use the coupon code CORONA. Visit our sister website at www.betterphotographyeducation.com for free samples.
Details

Category: Almost Weekly Photo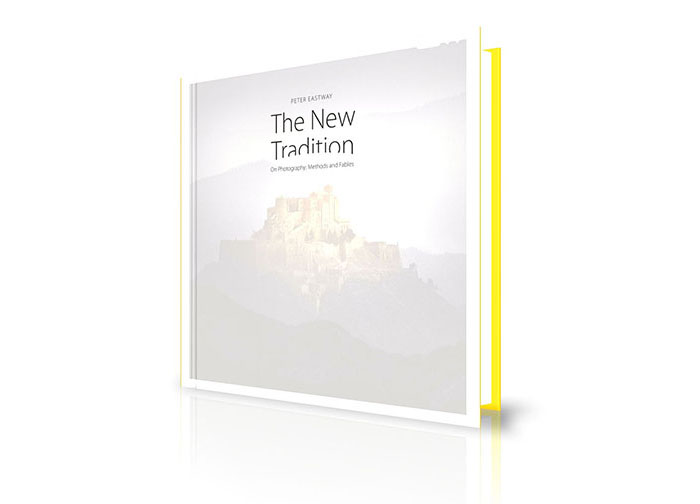 THE WORLD'S BEST BOOK FOR PHOTOGRAPHERS
But don't delay, it's selling out fast!
The feedback I have been receiving has been really, really positive and photographers are telling me that they love this book. 
Said Tony Hewitt (and I know he's a good friend, but it's a nice quote), "This is seriously one of the most definitive photographic books I have seen in the last 25 years. It belongs on every photographer's bookshelf and will change the way you view your own photographic journey!" My mother-in-law agrees! Even my sister bought a copy (long story, don't ask, plus that's one Christmas present I can't give her this year!)
The book retails for $150 including postage and packaging within Australia ($190 outside Australia), So, don't dilly-dally! Check out The New Tradition now - you can see sample pages and a short video on the website here: https://www.betterphotography.com/online-shop/new-trad-book
Details

Category: Almost Weekly Photo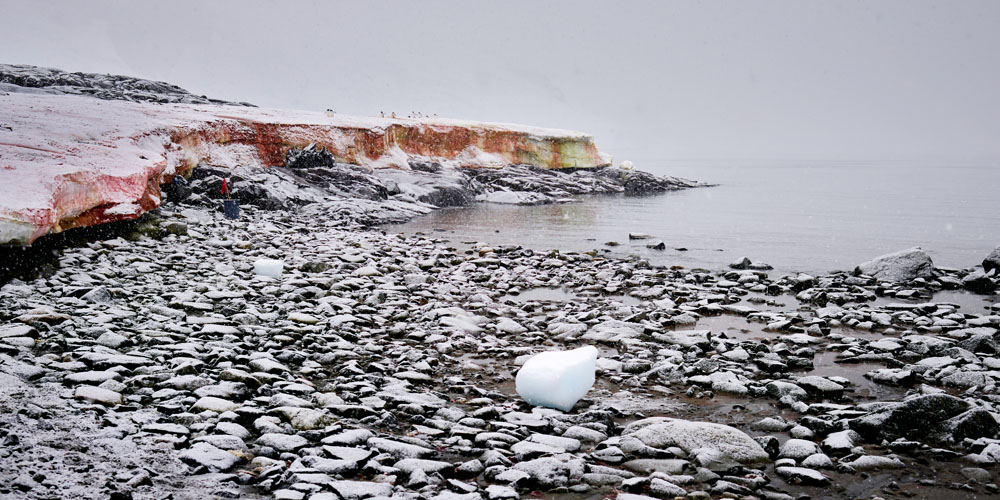 Late Season snow shower, Port Charcot, Antarctica
Phase One IQ4 150MP, 55mm Schneider lens, f5.6 @ 1/25 second, ISO 100 hand held
No matter where you travel in the world (and I realise we are not travelling at all just at the moment, but things will get back to a new normal eventually, one has to believe), the season in which you travel can have a big impact. In Australia, for instance, the Red Centre might look much the same in any particular season, but it's certainly more comfortable in winter. In Bhutan, the seasons produce dramatically different landscapes, especially the cultivated rice paddies which change from grey to green to yellow as the year progresses. There are also 'human' seasons with annual festivals punctuating the calendar and any trip to Bhutan needs to take them into account.
And so it is with Antarctica. Travel to Antarctica is between October and March and there can be definite differences. For instance, there's usually more snow around in October and November, but not always. And there's usually less snow in February and March, but that doesn't mean you can't have a snow storm. In terms of wildlife, the seasons have an impact on the number of penguins you see. Early in the season there are lots, but the rookeries are not full. In the middle of the season - say December to February - you're assured of seeing maximum penguin numbers and lots of penguin chicks. However, by the time March rolls around, most of the penguins have gone out to sea to feed and the rookeries can be relatively empty - but if you've never been to Antarctica before, you'll still be amazed at the number of penguins you see.
So, picking your seasons to visit a location is and isn't important. There will no doubt be differences, but I find that no matter what the season, there's always something great to photograph. Photography is as much about your personal attitude as anything else.
My two voyages to Antarctica this year were my first in March - the late season. From a landscape perspective, I found it to be the most beautiful I have experienced, the most visually stunning. You can see my portfolio at https://www.petereastway.com/p428017922.
And a personal update: Thanks to everyone who has reached out upon my return to Australia. I am now into my second week of isolation in a Melbourne hotel, so not long until I finally go home. I am comfortable, I can order in Woolworths and UberEats, and I've had lots of time to work on photos and update my website. For instance, I am adding new material to the Landscape Photography MasterClass, some simple 'lectures' on basic camera technique which I feel is missing from the original course. And I'm working on a new edition of 'How To Win Photo Competitions'. 
And quite a few readers have responded to my 'at home with nothing to do' offer. If you'd like to upgrade your skills while at home, how about signing up to my Landscape Photography MasterClass or my Lightroom Atelier? I'll put a 50% discount on them if you use the coupon code CORONA - for this week only! Visit our sister website at www.betterphotographyeducation.com for free samples.