Details

Category: Almost Weekly Photo
Will the West Australian duo make 100 episodes? Maybe not since episode 99 featured yours truly! Carwyn and Christian Fletcher have been producing their weekly podcast for around two years now and while the big one is yet to happen, there's no doubt in my mind the one to listen to first is #99.
You'll find it here: https://www.lightminded.com.au/podcast/episode/4ab386cb/to-celebrate-our-99th-episode-sir-peter-eastway-pops-in-to-chat-about-nfts-plus-he-learns-of-his-new-official-title
And we talk about everything, from nonfungible tokens to entering photo competitions!
Details

Category: Almost Weekly Photo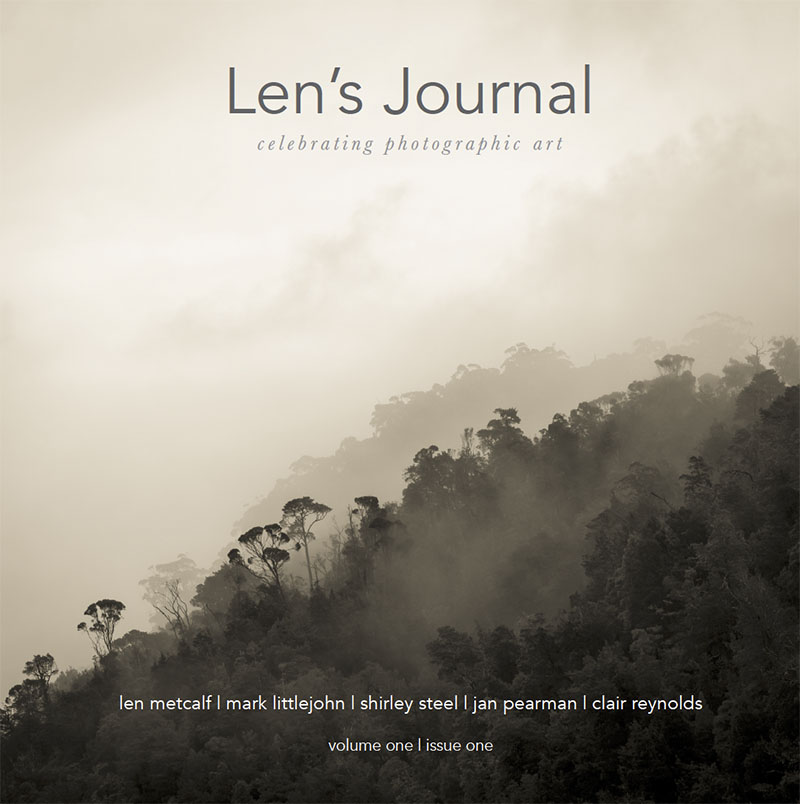 If you like paper magazines, you could be very interested in Len's Journal. Len Metcalf is a regular contributor to Better Photography magazine and like Better Photography, Len's Journal is to be printed quarterly, with the first issue to be published in May 2021.
To subscribe to the magazine, your order needs to be received by 8 April 2021 as Len is only printing enough copies for his subscribers. The cost is $49.50 per quarter.
According to Len, one of the Joural's defining features is that the works of photographic art contained within each issue are always a cohesive and resolved series designed to be showcased together. Here we show what artists do when they produce a series. It is about photographs that talk to each other.
Each issue includes an editorial by Len and one of his personal portfolios, as well as portfolios by a selection of other photographers, all with various experience levels, differing backgrounds and abilities, who are selected for the quality of their work. Len's Journal is a modern, clean design. It is light on words, heavy on stunning, inspiring photographic artworks.
Each issue will be a limited edition, the print run is based upon the number of subscribers. Each individual magazine will be numbered and hand embossed with Len Metcalf's studio stamp.
Len's Journal is available by subscription. Subscriptions for the May issue close on the 8th April. Follow the link for more information and to subscribe: https://lensjournal.com/publications/lens-journal-subscription
Subscribers are billed every three months and can cancel at any time. 
Specs: 210mm x 210mm, 60 pp, full colour printed on high quality matte paper by Momento Pro in Australia with a soft cover and perfect bound. Hand embossed and individually numbered.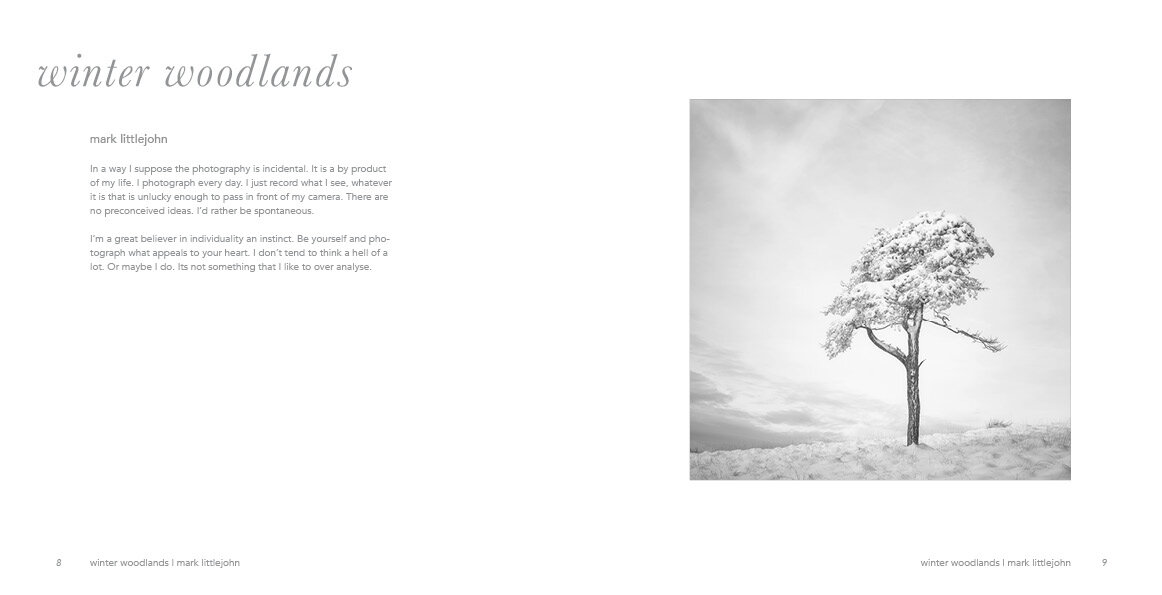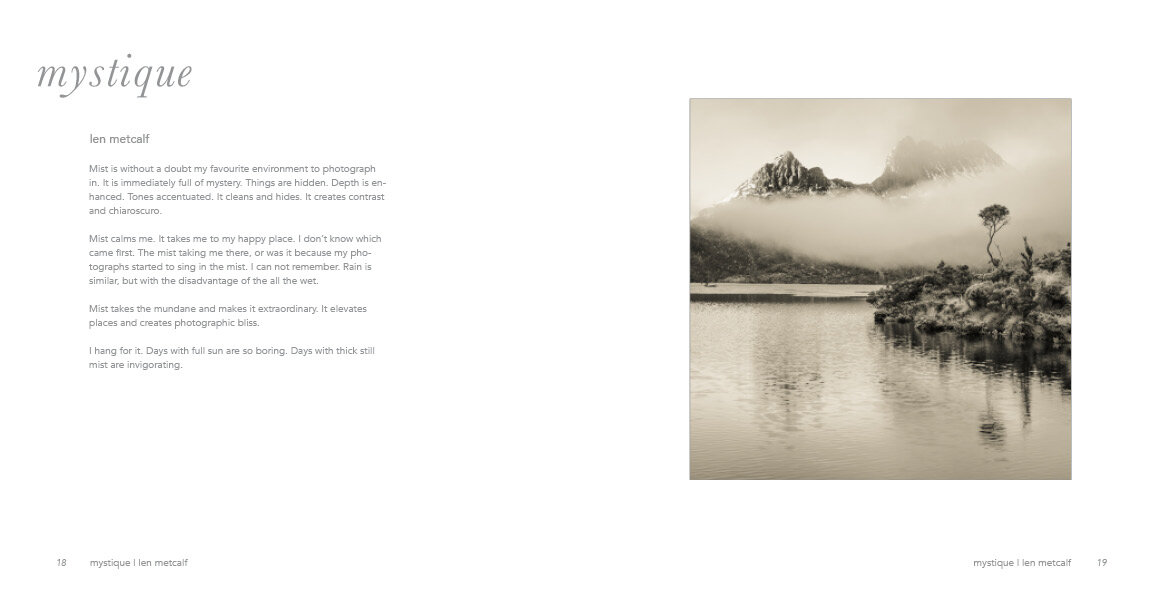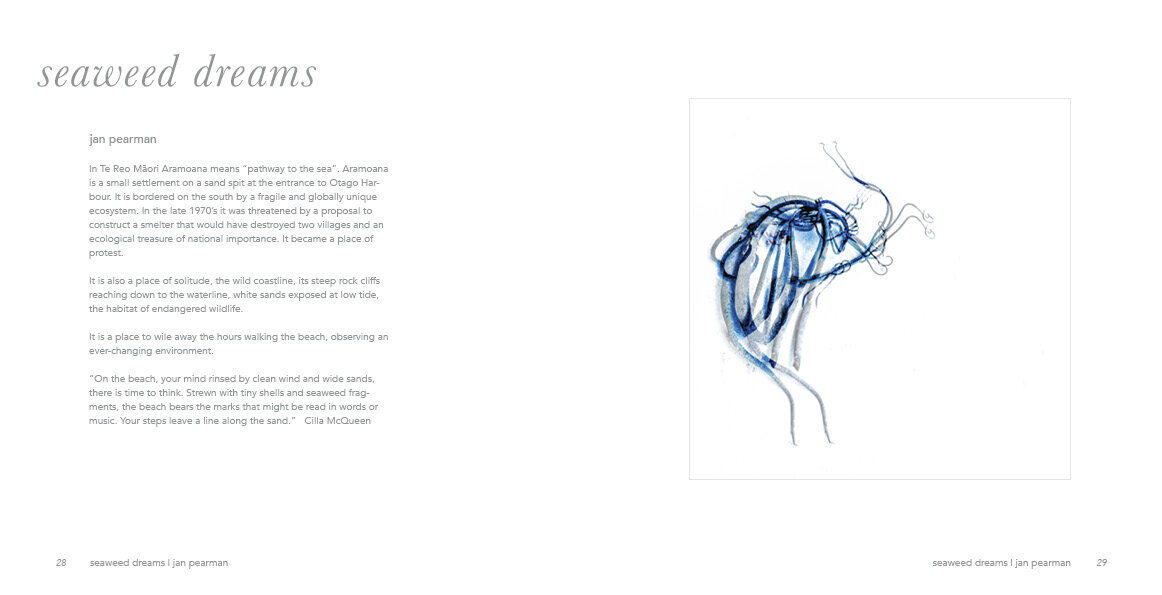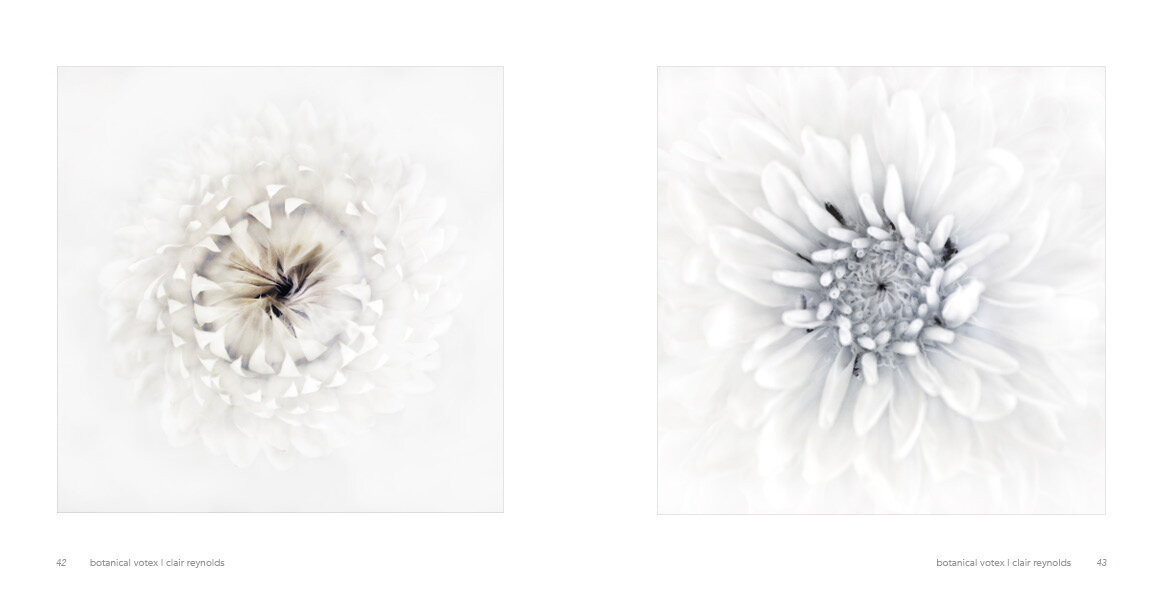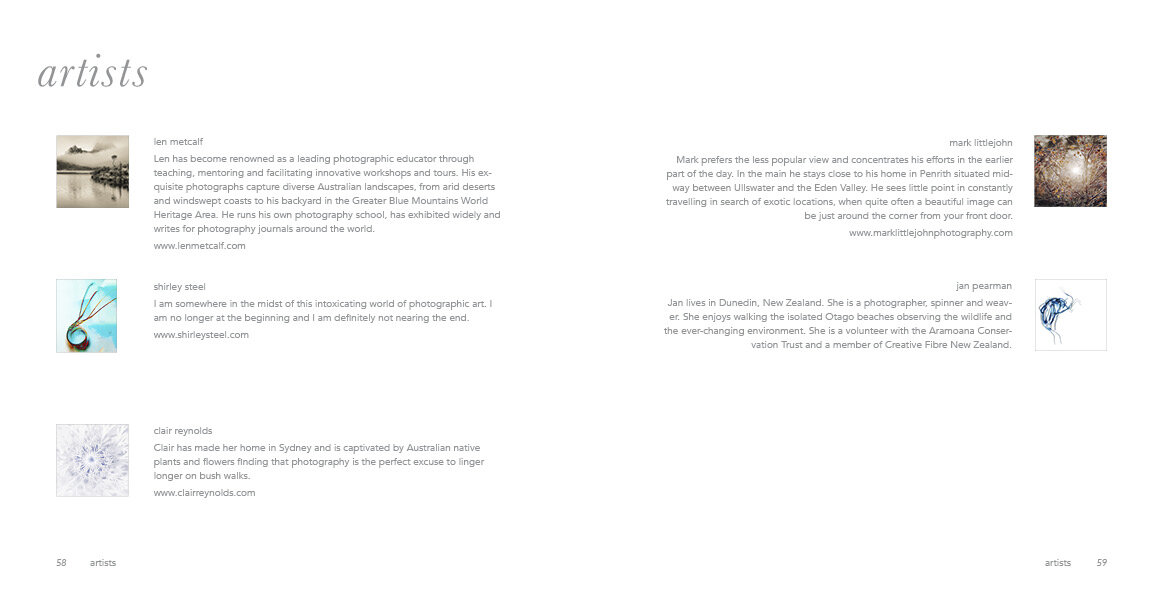 Details

Category: Almost Weekly Photo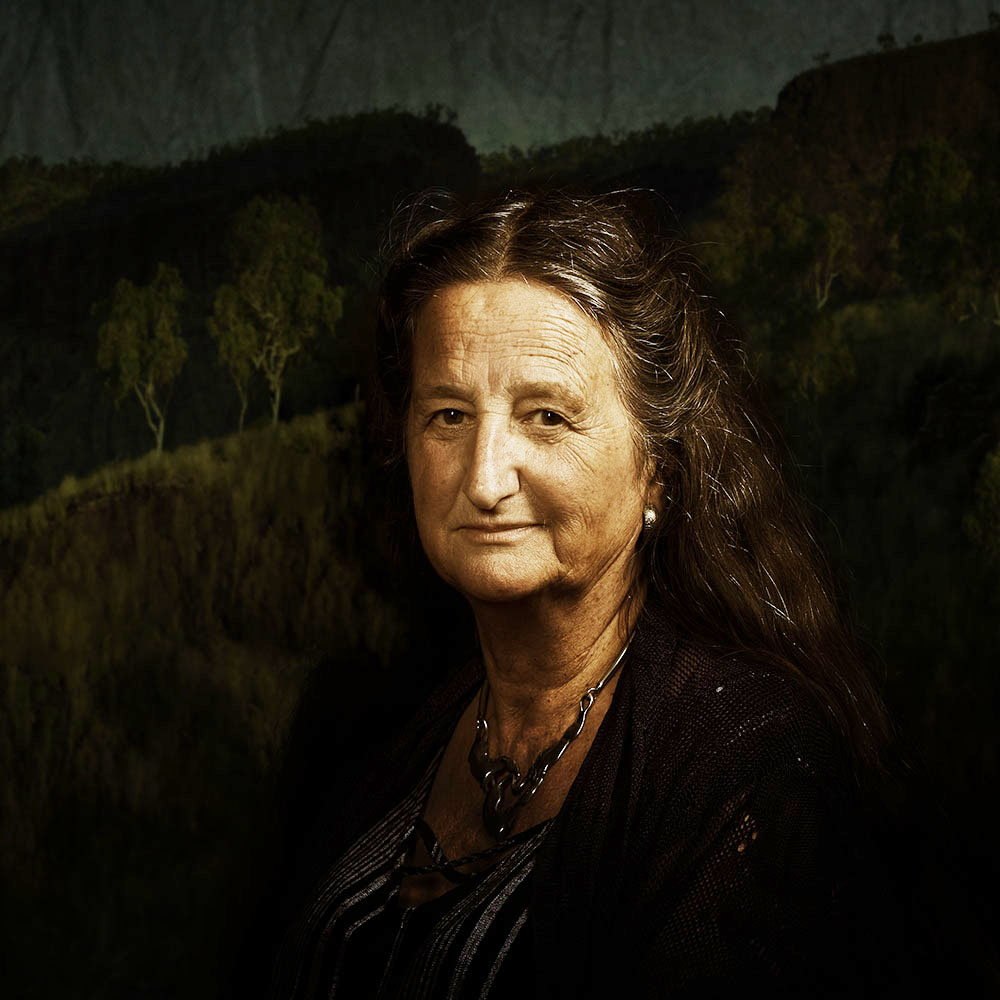 Work in Progress - Joanne with Australian landscape.
Fujifilm X-T4, 56mm f1.2, f4 @ 1/250 second, ISO 160, studio flash.
I am on my way back from Scone in the NSW Hunter Valley where David Oliver and I gave a two day portrait presentation, organised by the Hunter Valley's own Roger Skinner. It was great to get out and socialise again as, hopefully, we slowly exit the Covid era. We had around 30 enthusiastic people in total, comprising photographers, models and presenters.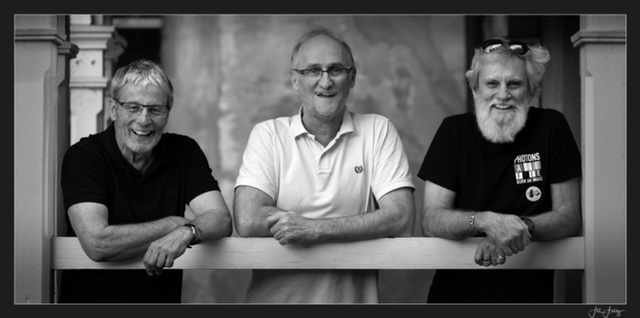 David, Peter and Roger - photo by Jill Ashby.
As a city-slicker, it's a breath of fresh air to get out into the country and NSW is certainly very green and lush just now. We spent a couple of evenings with Roger, discussing photography, art and cuisine; we talked and demonstrated portrait photography for two full days - and it is a buzz! Just great to get out there.
The photo above is just work in progress and needs refinement, but as we photographed Joanne with the Profoto studio flash, we all commented on how she could sit in a Mona Lisa environment with the Rembrandt lighting we used. So, I thought I would give it a landscape slant with an Australian landscape in the background. More refinement is needed, and it will be received when I am back in my studio with my Eizo monitor at the ready!!