Details

Category: Almost Weekly Photo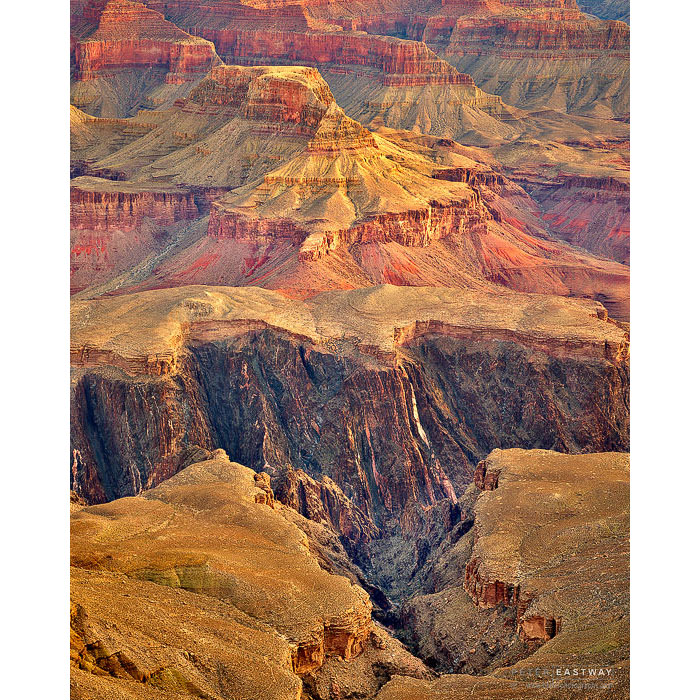 Grand Canyon Detail 
Phase One XF 100MP Trichromatic, 110mm Schneider lens, f5.6 @ 1 second, ISO 50
I'm currently updating my Landscape Photography MasterClass, taking advantage of the quiet time I have with no travelling. While most of the existing material in the MasterClass is very relevant, it has been created on earlier versions of Photoshop. Now, if you know how I use Photoshop, you'll realise that more recent versions of Photoshop haven't made any significant difference to my workflow. However, if you're new to photography, then you may be wondering if the material in the classes is relevant.
Rather than taking the old material out, I'm just adding new material presented on current versions of the software, so if you're an existing Landscape Photography MasterClasser, the new material is available for you with your lifetime licence. If you're not yet a subscriber, check out the free sample lessons on the www.betterphotographyeducation.com website.
So, to the photo. This is one of the new examples I have added to the MasterClass and in the introduction, I explain that the Grand Canyon is one of the most amazing places to photograph, and one of the most frustrating. Having visited the Canyon a dozen times in all sorts of weather and at all times of day, I think it's fair to say that it's not possible to encapsulate the experience in a single image. Yes, it's one big hole in the ground, but the nuances of topography and vegetation create a myriad of photo opportunities.
Another observation I make is that I struggle to take a strong photo which includes both the canyon and the sky above. My default approach is to point downwards with a telephoto lens and remove the horizon, as shown here. Once I take this approach, then every time I visit I find new compositions and colour palettes to please me! I hope you enjoy it. 
Details

Category: Almost Weekly Photo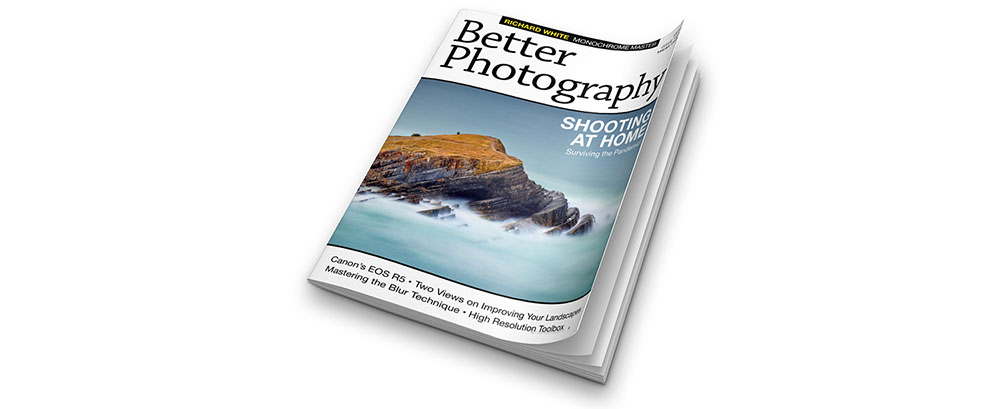 Just a short note for the beginning of Spring and a happy new September: the next issue of Better Photography is now available for online readers - and that includes our paper subscribers as well.
(The paper edition isn't too far away and we hope to take delivery of it later this week and then we'll get it into the post office ASAP. So not long now!)
What's in the next issue? We look at Canon's EOS R5 mirrorless and are pleased to inform you that it's a great improvement. There have been some negative comments in the press about it overheating in some video modes, but for stills photographers who just do a little bit of video, we think it will work just fine!
Assuming you can get out and about within your state (not long now for the Victorians, I hope), we have two articles with two different approaches to landscape photography - and a remarkable tribute to black and white landscape photography master, Richard White.
For the creative among us, you'll love our article on intentionally blurring your images at the point of capture, while for the more precise technicians, we have a series of articles on setting up your camera and technique to capture maximum resolution from our sensors.
And there's much, much more, of course, within its 100 pages, packed full of great ideas for photographers!
If you don't yet subscribe, please do - we'd love to have your support and an annual subscription (four quarterly issues) is only costing you a cup of coffee a month - and we guarantee to keep you awake anyway!
Details

Category: Almost Weekly Photo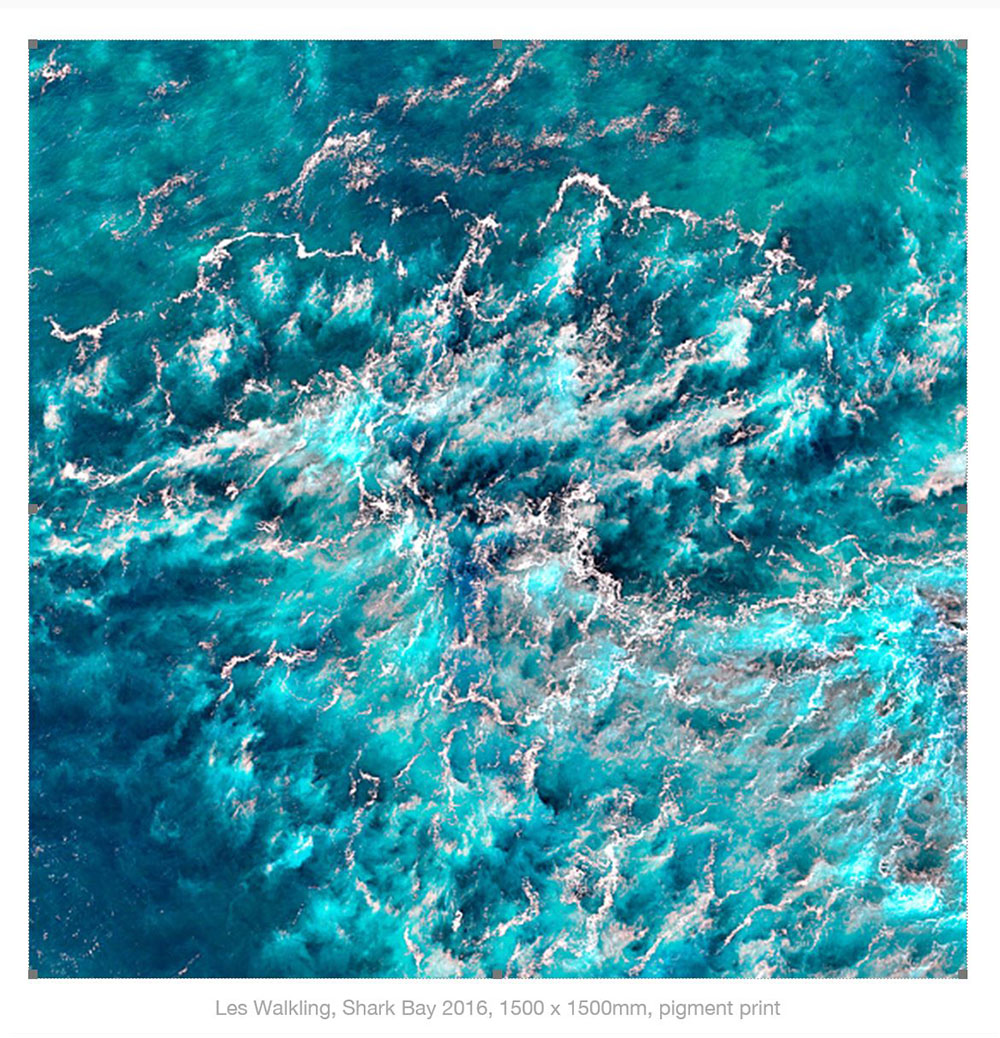 When I was at school, I was struggling with a photo-realistic painting of egg shells. I was trying to reproduce a highlight with a mix of white and black paint to make a super light grey. I could see detail in the highlights with my eyes, so I tried to replicate that texture in my painting, but the result was flat and lackluster. Then my art teacher, Neil Brown, walked by. He put down my paint brush, picked up a spatula and with solid white paint straight out of the tube, pasted in the highlights I was looking for. It looked fantastic!
The painting is still with me some forty years later. It stops the door of my car from being scratched on the garage wall. I can't hang it up anywhere (the painting, not the car), but I can't let it go either because it has been such an important influence and lesson.
Flash forward many decades and I'm exhibiting with the ND5 group up in Brisbane at Irena's Maud Street Photo Gallery (2013). We all have some great work from Shark Bay - even some of Christian Fletcher's were pretty good! And then Les Walkling pulled out his water study (above). Les and I got into trouble with Tony and Christian for taking too long on a flight over Dirk Hartog Island one afternoon, but it was worth it. And I remember the part of the flight when Les took his shot. I was concentrating on something completely different, so to see what Les had found was inspirational.
I love the photo, but even more important for me, was Les's use of pure white. Now, I might get into trouble with Les because maybe those whites have 1% or 2% black in them, but they are bold, strong and hold the image together. We're also told by many photography judges (and I'm one of them) to be very careful of leaving pure white in a photo, but here was Les, breaking all those 'helpful' rules and creating a masterpiece!
We're all locked down to some extent with this Covid thing, but I'm finding the restrictions on one side of my life are creating opportunities on another - opportunities to catch up on ideas and explore new directions. Christian and I spent last Sunday with Les and a small group of photographers learning all about 3DLUT Creator and how it's the best thing for tonal and colour control since sliced bread. It was a great day, done remotely via a Zoom session - and we all learnt heaps!
If you're interested in finding inspiration, may I recommend a Les workshop? Yes, your brain will hurt. No, you won't understand absolutely everything he says. But yes, you will be incredibly inspired and you'll understand why I think Les is a Living Treasure for art and photography. He will be embarrassed to read this - tough!
There's an extensive list of workshops on his website, but he has just announced two new ones: Crafting a Digital Print and Affinity Photo. But don't delay, they book out pretty quickly. For more details on all his remote workshops, visit www.leswalkling.com
Thanks Les!