Details

Category: Almost Weekly Photo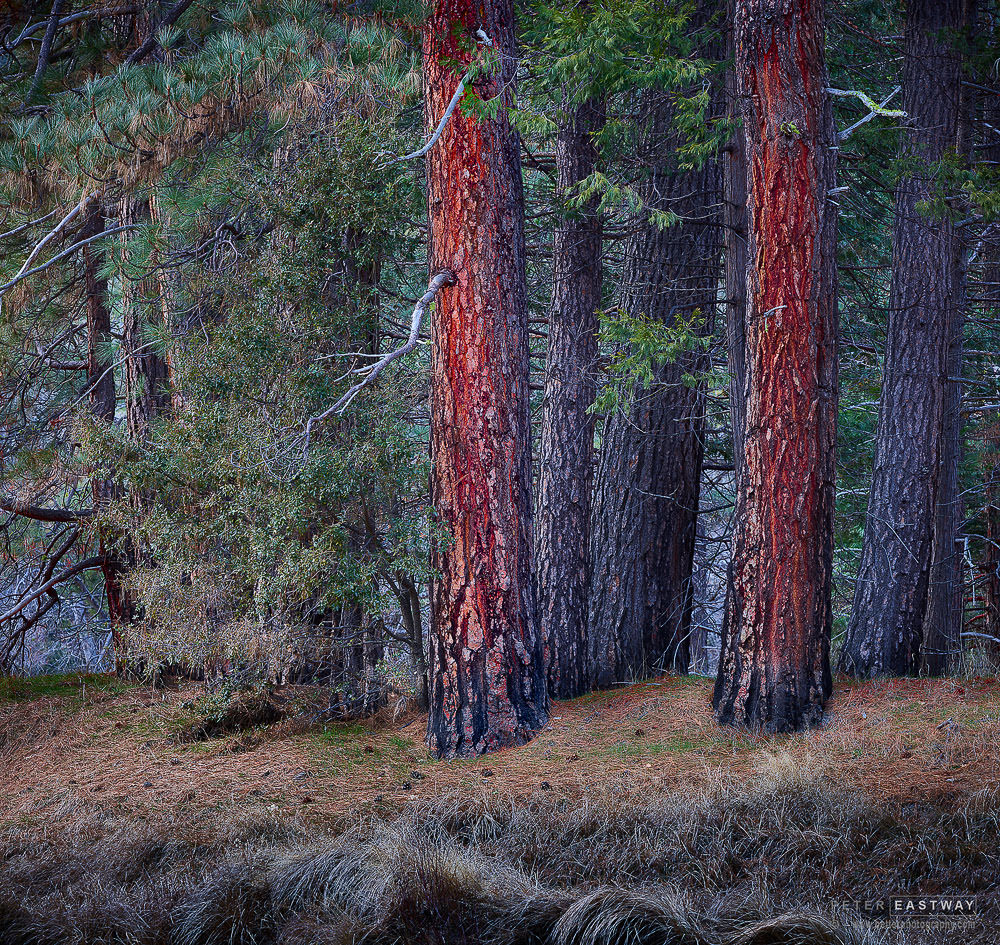 Yosemite National Park, California.
Phase One XF, IQ3 100MP Trichromatic Back, 240mm lens, 1.3 seconds @ f12, ISO 50
It's not every day you run a camera bag with two 100MP backs, but on my recent photo tour to South West USA with Tony Hewitt last month, I borrowed a new Phase One IQ3 100MP Trichromatic back. I attached the loaner to my XF body and left my 'straight' 100MP on the A-Series for my wide-angle 23mm Alpagon, but I didn't hang them both over my shoulder like a gun-slinger!
Our first shoot was in Yosemite National Park. There's so much to discover in Yosemite from the ring road that travels around the bottom of the valley, that many people don't get out onto the walking trails. I remember Kathie (my wife) and I walking up to the top of Yosemite Falls before breakfast (many years ago now) and me hardly making it back down as we hadn't taken any water or food. It was only a short walk, or so I had incorrectly thought.
Earlier trips have shown me there are lots of things to photograph out on Yosemite's trails, but if you're only in the park for a couple of nights (as we were), there is more than enough to keep you occupied down on the flats. I guess the point I'm making is that the trails are great, but if you're not so actively inclined, you'll still find lots of material a short distance from your car. And Yosemite really has done a great job in hiding the roads throughout the valley.
So, back to the Trichromatic back. What's the difference? Both share the 100-megapixel resolution, but the Trichromatic back has a cleaner, purer colour palette. I'm still struggling to identify exactly what the differences are, but having just processed three photos from our first evening in Yosemite, I am delighting in how the colour is turning out. It's different.
For example, Phase One suggests that many modern sensor designs sacrifice absolute colour quality for higher ISO settings. The Trichromatic back has a native ISO of 32, but it can still shoot at 12,800 ISO and produce 'good' results, meaning there's some luminance noise, but far less chroma (or colour) noise, thanks to its different design.
The colour response to the three colours is also truncated, by which I mean there is less 'contamination' of one colour into the next, which in turn makes editing the files better.
So, here are three images from my testing the new Trichromatic back from day one. I'll show a few other files as I work my way through a wonderful 11 day shoot. If you're interested in joining Tony and me next year, we're planning on going a little later – February 2019. Let me know if you'd like to put a place aside!
Details

Category: Almost Weekly Photo
Join Peter Eastway for an Evening Atelier at Dee Why RSL - Sydney.
Peter will be running 5 Evening Ateliers over the next 6 months. Each will contain different content. See brochure below for details:
For bookings and dates, visit the Better Photography website: https://www.betterphotography.com/bpshop-sp-18927/workshops
Details

Category: Almost Weekly Photo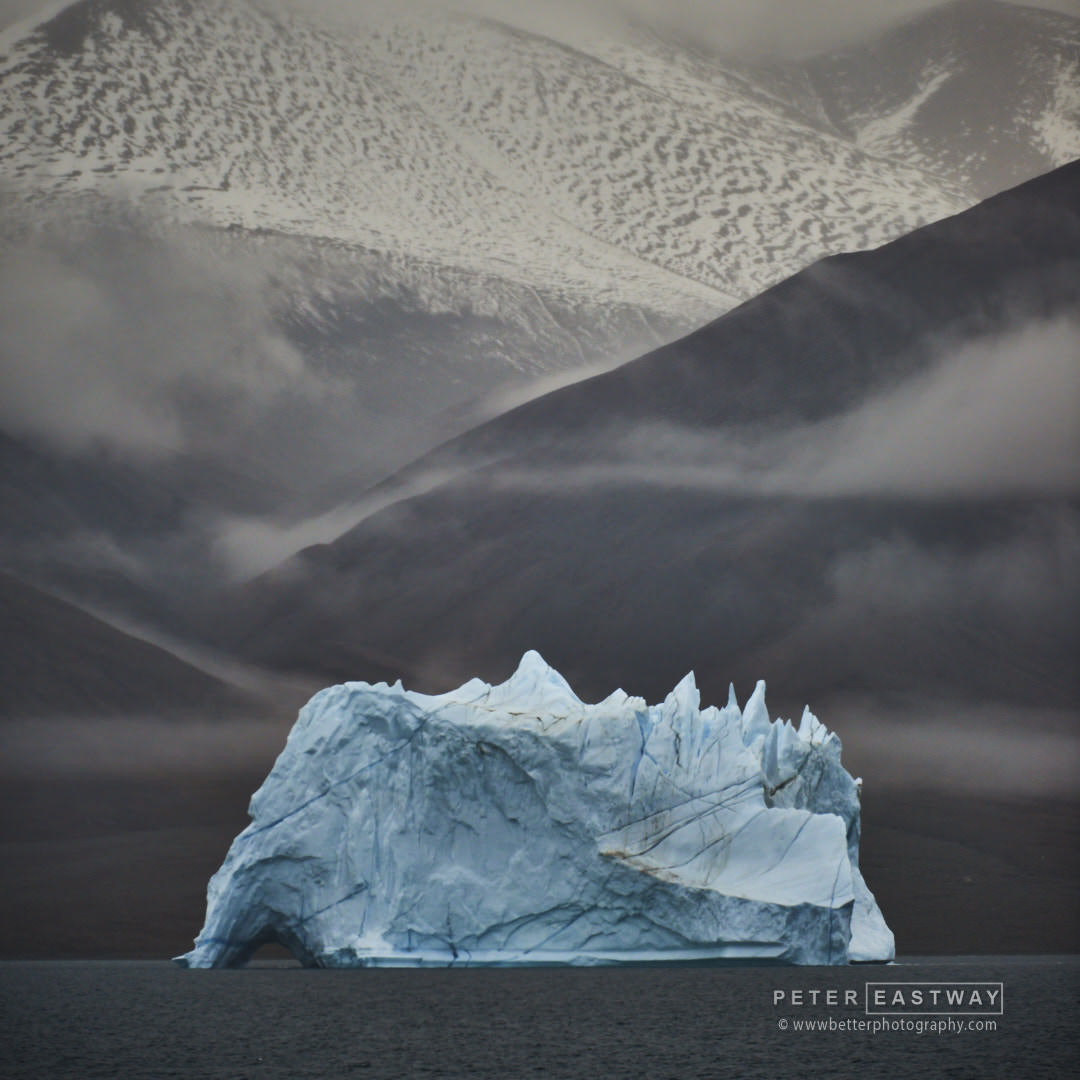 Iceberg in the Arctic
200mm lens, f4 @ 1/500 second, ISO 500
This year, I have two voyages planned, one to the Arctic with Kevin Raber in search of Polar Bears, the second down to Antarctica with the Polar Pioneer. The expedition ships we travel on are smaller and give us easy access to shore and it's usual to make at least two landings a day, weather permitting.
But even so, one of the huge attractions of shooting from a ship anywhere in the world is its non-land-based point of view. In some ways, we have no control over where we're going, but we do have control over which side of the ship we stand (or perhaps it's up the bow or down the stern). We are in constant contact with the elements and invariably we'll encounter some wonderful atmospheric conditions.
I find my time on board a ship is pretty busy. Cameras are always left on the bed/bunk (or stowed away if there's a bit of a swell running), ready for action. Sometimes it's a sprint from the bar to catch the light, but more often than not, it's a wonderful few hours watching the world pass by out on the deck. Photography from a ship is very gentrified!
These photographs are of the one iceberg (above and below), processed slightly differently and taken from different positions. Both are using a telephoto lens which compresses distance, bringing the background mountains in closer to the iceberg. I guess I'm not quite sure whether I like the darker rendition (above) or the lighter one, or does it really matter?