Details

Category: Almost Weekly Photo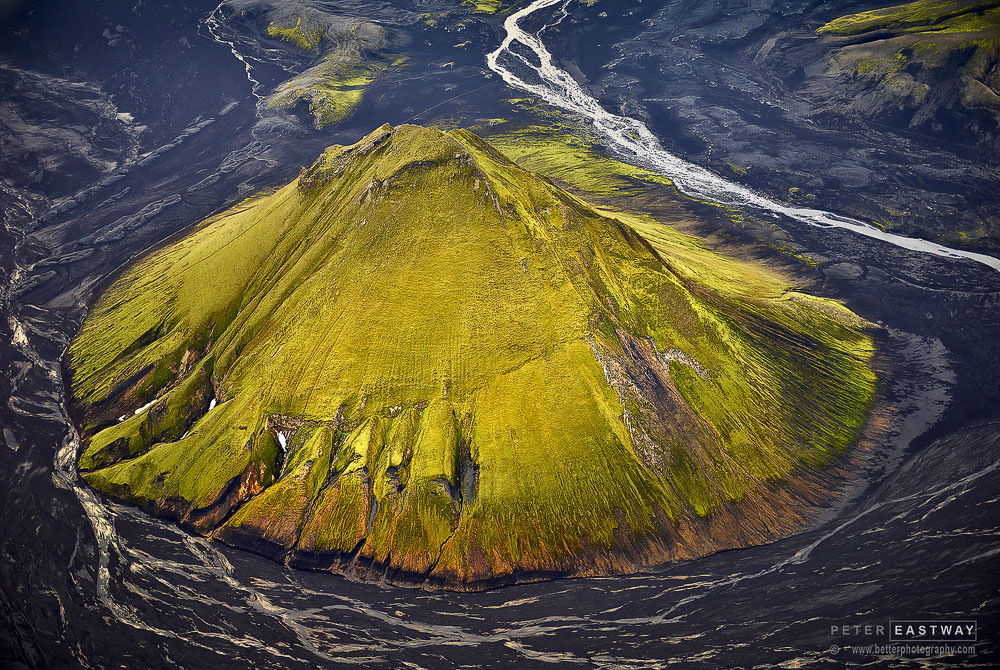 Pre-production Phase One XF/IQ100MP, 80mm Schneider lens
1/1000 second @ f3.5, ISO 200
Shooting aerials in Iceland is never guaranteed. The trip I'm doing to Iceland in Oct/Nov with Better Moments (no relation to Better Photography, but good blokes nonetheless) has provision for aerials, but it's weather dependent. A big part of what makes Iceland such a dramatic landscape to photograph is the weather and so you have to expect a few days when it's not pleasant to get out of the car. On the other hand, as the storms approach and leave, that's when the light is often at its most magical - and that's when you need to be out in the elements with your camera.
Back in 2015, when this photo was taken, Christian Fletcher and I were the first photographers outside of Phase One to use the new IQ3 100-megapixel back. Drew Altdoerffer flew over from Copenhagen and handed me a camera that appeared to be held together with black electrical tape. Little did everyone else on the trip realise what we were shooting with - and we couldn't say anything either, not until the camera was publicly announced.
It was hard to keep Christian away from the camera, but I managed to smuggle it aboard a late afternoon flight. Tony Hewitt had scored an earlier flight with epic light (not that he told me), I had the last flight of the day when the light closed in and was very flat - but to be honest, I couldn't have cared less! Just to be up in the air looking down on the awesome Icelandic landscape was spectacular enough.
I believe this is part of the Landmannalaugar region and the colours are very true to life: it was hard to believe there was this radioactive green volcano sitting in a sea of black volcanic earth. Quite remarkable and all I'm hoping for this next trip is a chance to shoot it again - with a bit more light! With such little life, I struggled to keep the shutter speed up at 1/1000, but the good thing about the 100MP CMOS sensor is that higher ISO settings are no problem, whereas with the older 80MP CCD sensor, pushing the ISO at all was challenging.
We've still got a few places in Iceland if you're interested - and you can also trial a Phase One camera outfit if you're interested. However, the workshop is available for all photographers and all cameras. Come along! Click here for details.
Details

Category: Almost Weekly Photo
The print of Camel Rock, South Coast, NSW
Phase One IQ4 150MP back, 32mm Rodenstock lens, Epson SC-P10070, Canson Rag Photographique
The week before last, I picked up Lau Nørgaard from Sydney Airport at 7.30 a.m. and bundled him into my car for a drive down south. Lau is Phase One's Chief Visionary Officer and the man behind the Phase One XF camera. I'd met him at the launch of the XF a few years back in Copenhagen and was very impressed when he told me that, after watching me use the camera, he'd made some adjustments to the firmware and updated the camera. I think it's pretty cool that we can change the way our cameras operate to work better.
So, what do you talk about on a five hour drive south with one of the world's leading camera designers? It didn't take us long to get into all sorts of topics, from the decisions that go into designing a lens to how far sensor design might go in the future. In fact, for three days I gave Lau a grilling and I'm sure he was delighted to see the back of me when I dropped him off in Sydney on Sunday night!
One of our projects down south was to take a few photographs, using the new Phase One IQ4 150-megapixel back and today, I completed the process by making a 1x1.5 metre print on my Epson SureColor P10070 and Canson Rag Photographique paper. The result is sensational, not just because of the image detail, but also the colour and the tonality. There's a clarity and a depth that I don't see in smaller format cameras, no matter what size print I'm making.
The photograph is of Camel Rock near Bermagui, but from this angle, the rocks don't look like a camel at all, but I think there's a better foreground. I've photographed this location many times before, but not with so much sand in the foreground. In fact, being the end of summer, all of the locations we visited were completely different to what I had seen at the end of winters past.
I took lots of notes over the weekend and will be writing up a story for the next issue of Better Photography - there will be lots more to report!
Oh, and here's the photograph. I've gone for a lighter, more colourful rendition - and even included a sunrise sky!
Details

Category: Almost Weekly Photo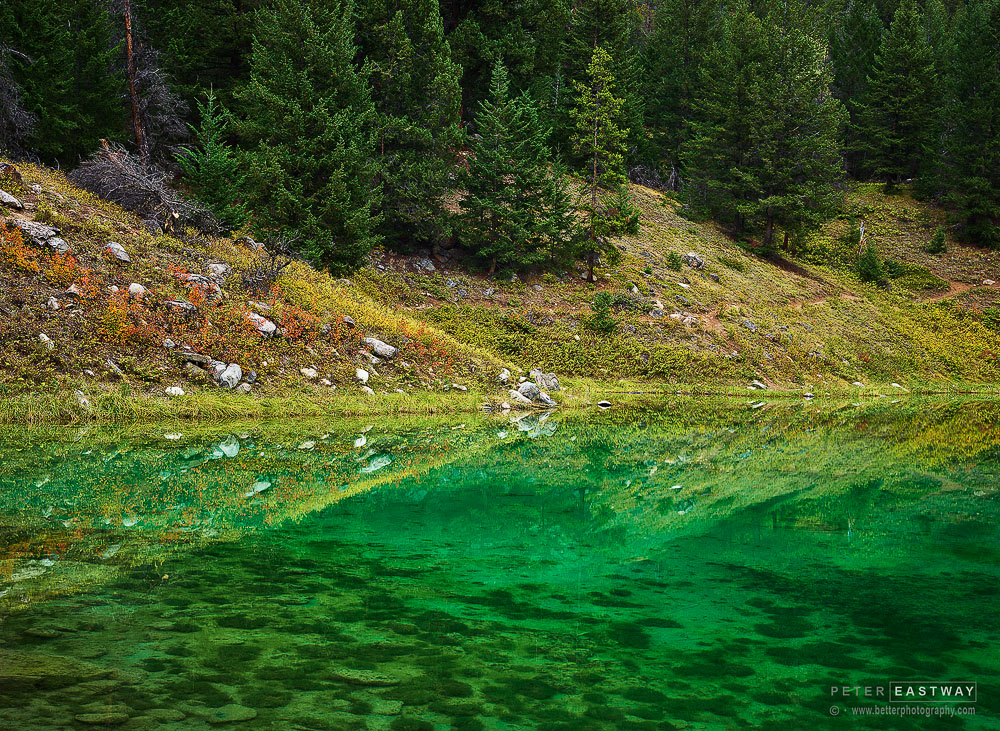 Valley of Five Lakes (Jasper National Park), Canada
Phase One A-Series, 70mm Alpagon lens, IQ3 Trichromatic back, f11 @ 1/8 second, ISO 35
Truth is stranger than fiction and I'm sure when you first laid eyes on this pic, you thought, 'Ahh, Eastway slipped the colour saturation slider again'. 
This is the Valley of Five Lakes near Jasper in Canada - and Tony and I have a few seats we'd love to fill on our photo tour back to here later this year if you're interested (https://www.betterphotography.com/component/virtuemart/workshops/canadian-rockies-photo-tour-30-september-to-10-october-2019,-us-8995-detail?Itemid=147).
But it's not true! Or is it? Well, partially. The photo above is the one I like and yes, I have pushed the saturation slider to the right because it was a quick solution. The photo below has no colour saturation, but I have darkened down the water and added a little contrast to produce a very similar colour result in the water. If I spent a little more time, I could go even greener!
It's a little like my photo of the Lady Elizabeth in the Falkland Islands (as seen in The New Tradition), her rusting hull beached in an emerald green sea. While the photo itself didn't have such green water, due to the overcast skies, a few hours earlier before the clouds arrived, the water was incredibly green - and that was my inspiration for turning the water green. The fiction was based on the truth.
And I think if you visit the Valley of Five Lakes, you'll actually find that the greens are greener than what you're looking at here!