Details

Category: Almost Weekly Photo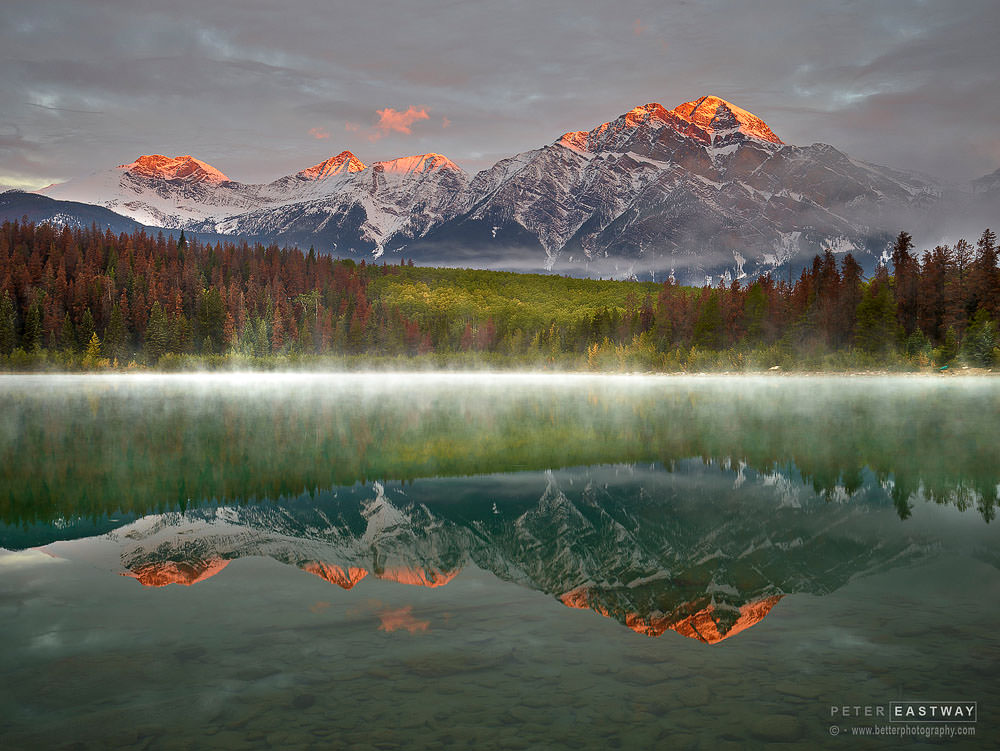 Patricia Lake, Jasper, Canada
Phase One XF 100MP, 55mm Schneider lens, f11 @ 1/4 second, ISO 50
Is photography changing? I'm currently writing the next issue of Better Photography and I have interviewed New Zealand portrait photographer Tony Carter. Tony has won the New Zealand Professional Photographer of the Year award five or six times now. In the earlier years, he was a digital composite guru, producing the most amazing compositions with fearlessly flawless technique.
In more recent times, he has returned to straight photography. He indicated he even relishes the opportunity to leave a few rough edges in his photographs, rough edges which make the image 'real'. I think I understood him correctly.
The photograph above is of Patricia Lake near Jasper in Canada. It was shot on a PODAS workshop last year (Tony Hewitt and I are leading another tour there next year). When we all bundled out of the bus in the pre-dawn gloaming, we were a little concerned about the low cloud, thinking we might miss the sunrise. We needn't have worried.
As you can see, we got the light. It was picture-postcard perfect - but is it too perfect? Is this just a chocolate box shot? Environmentalists would probably disagree because the evergreen pine trees are being eaten alive by beetles and the 'colourful' reds are not the sign of a healthy forest, unfortunately. And there are rows of houses and hotels behind us, out of sight. So there are some 'untruths' in the beauty, but I'm thinking you at least stopped to have a look exactly because of that beauty.
But too beautiful? I'm not saying this is a perfect photograph, but it's certainly 'pretty'. The question is, where does it sit in modern day photography? Are we over the perfect landscape? Or is there still room?
Details

Category: Almost Weekly Photo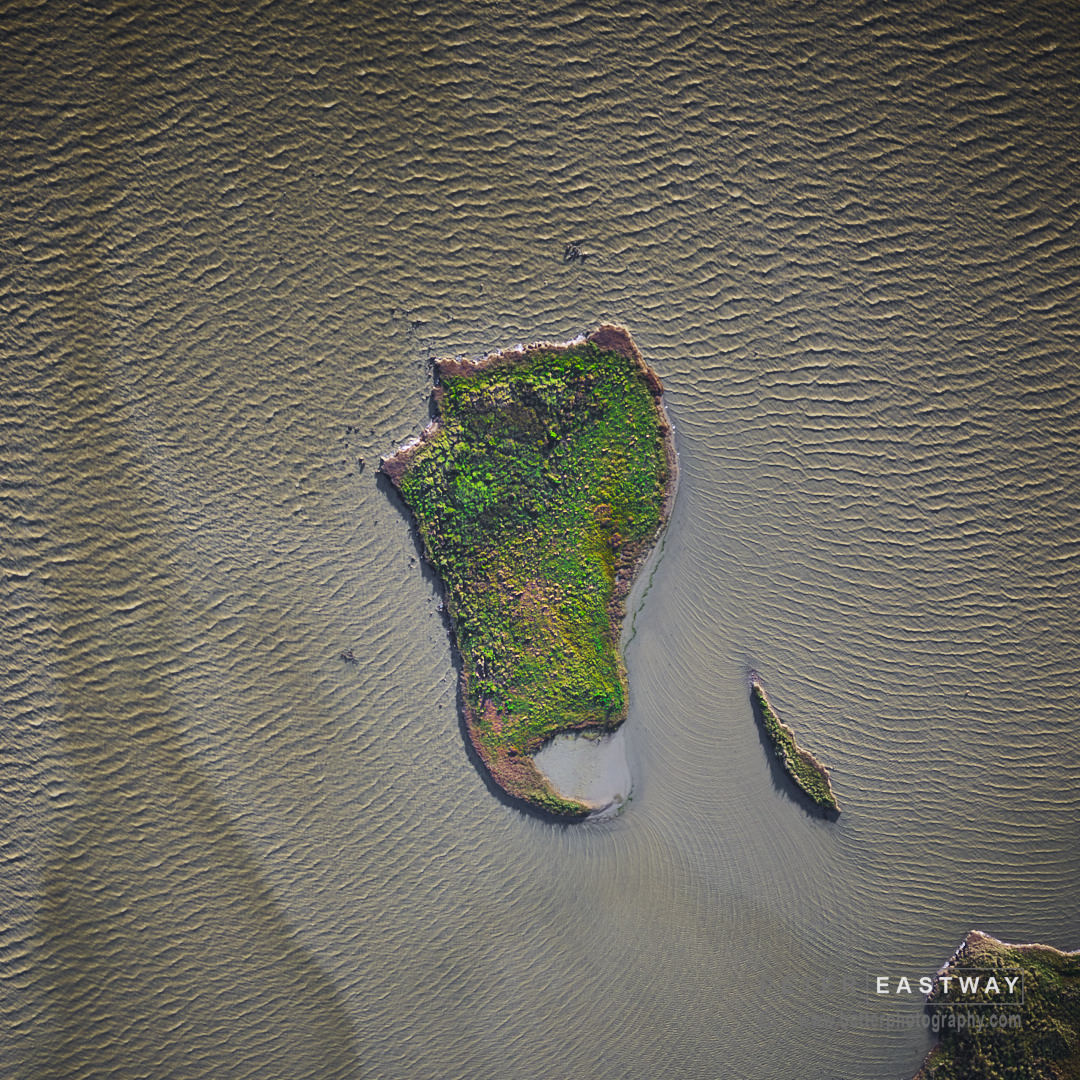 We spend a lot of time and money travelling as photographers and perhaps the strangest trips are by Australians flying over New Zealand.
I confess I travelled to Europe, Africa and South America before I stepped foot in New Zealand, and then it was to go skiing, but once I'd sampled the delights of the South Island especially, you can hardly keep me away. Iceland is great, Patagonia is amazing, but New Zealand really has it all and the ice cream and chocolate are great too!
I thought I'd post a few photographs taken from our last Middlehurst art photography workshop. A couple of the aerials are down at Cape Campbell, on the north western tip of the South Island. You can see how the earthquake raised the rock shelf in places a year or so ago. And it was pretty windy when we flew, but when you're over the ocean, strong wind isn't such a problem as it's completely flat below, whereas when you're flying over hilly land, you can find the trip a little bumpy. Keep your shutter speeds up high and all will be well.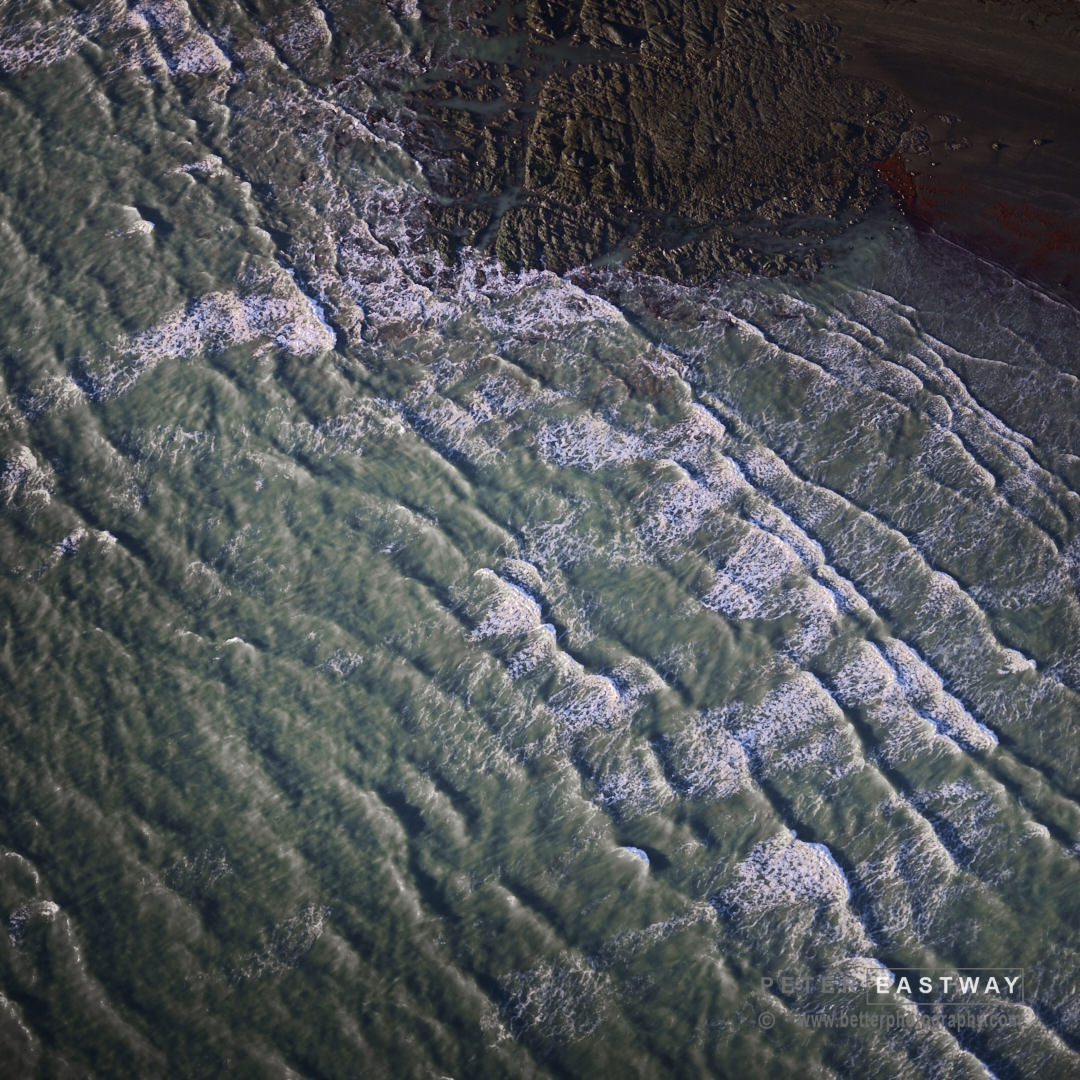 Near Cape Campbell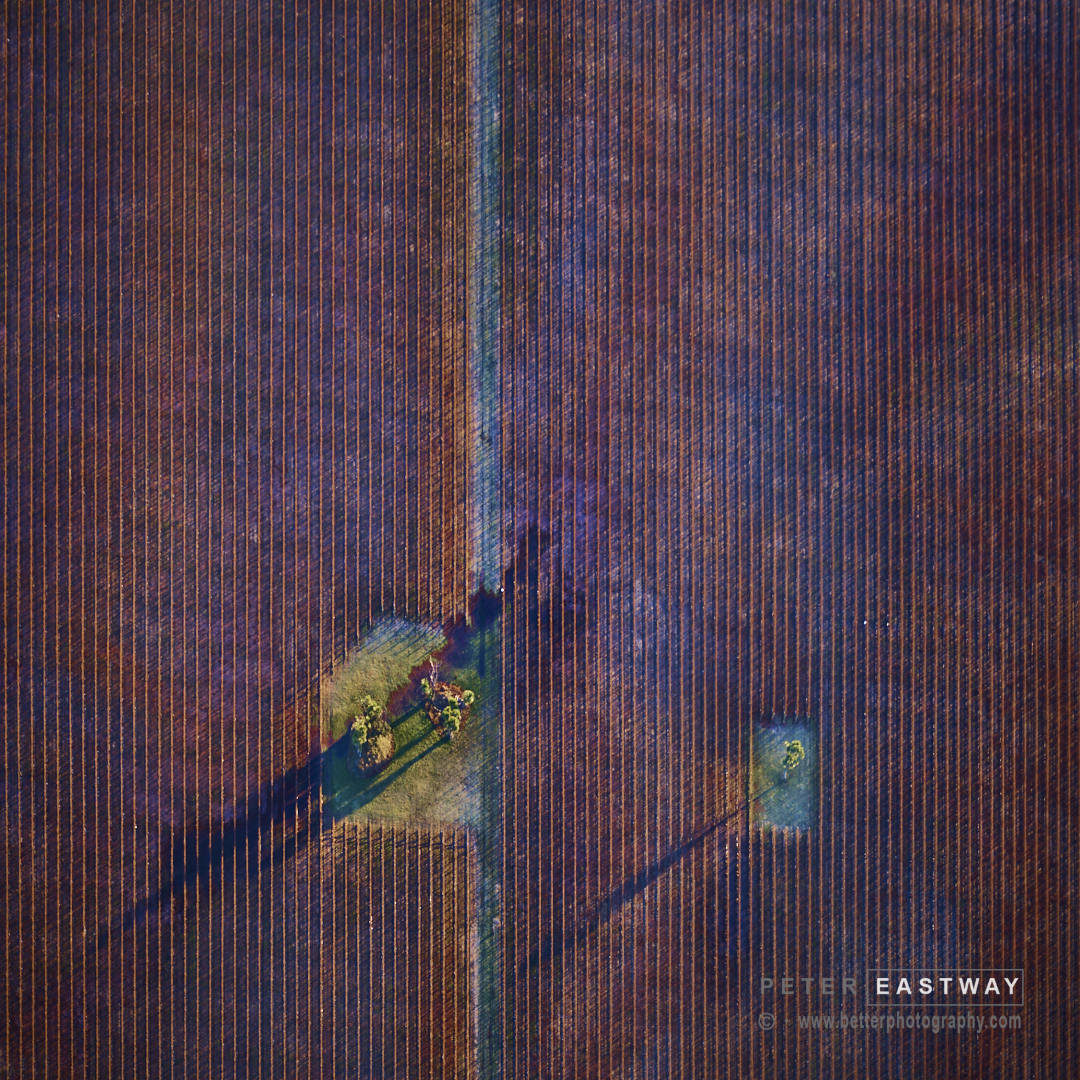 Vineyard patterns, down the valley from Middlehurst.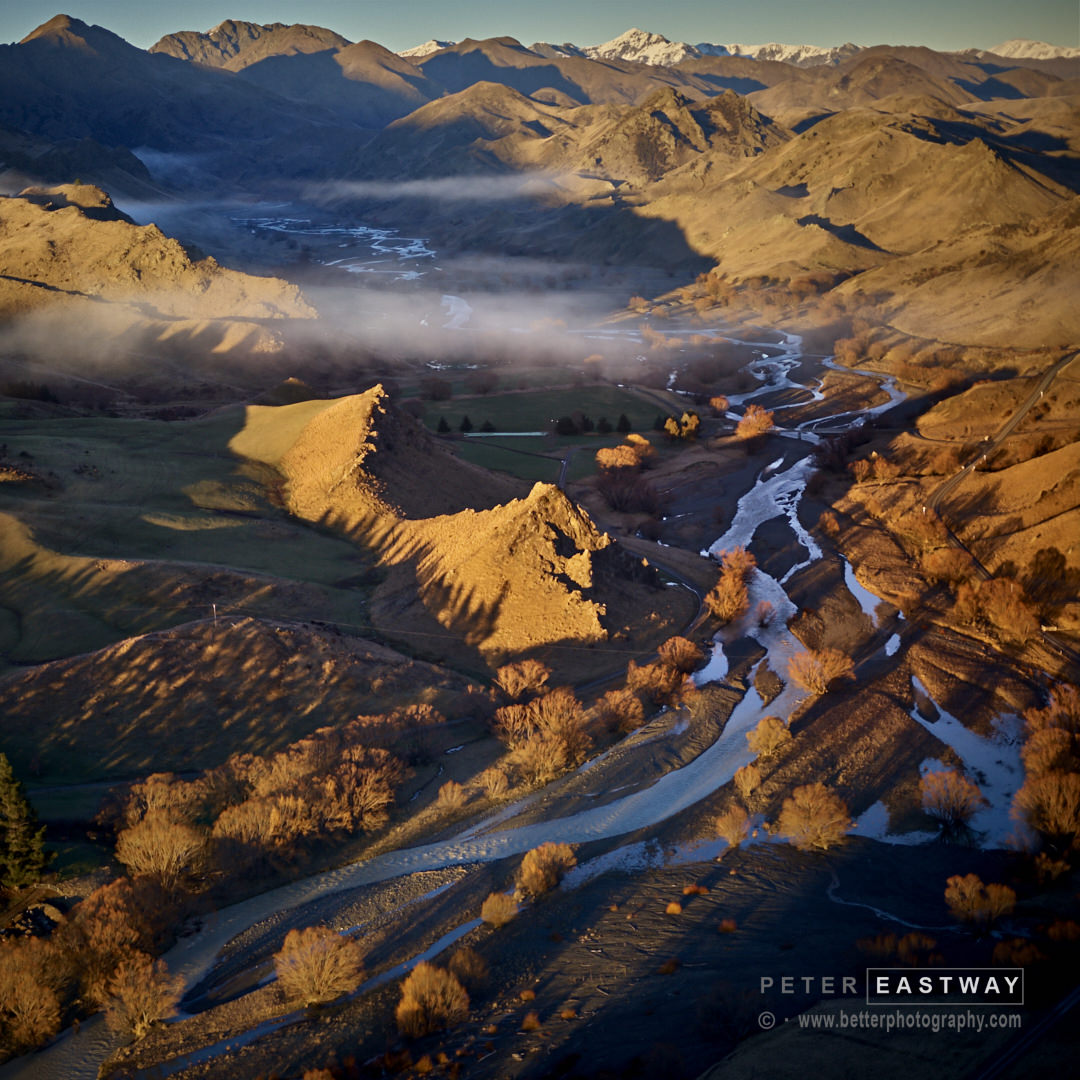 Middlehurst Station
I confess I generally like aerials without the sky. When you include the sky, as in the overview of Middlehurst above, it becomes more of a record shot. And that's fine. What's not to like about a view like that?
On the other hand, when the sky is omitted, the resulting photographs can be more abstract in nature and I think this gives them more impact. Of course, as aerials become increasingly popular, especially with drones, we're all going to have to re-think our approach to aerials photography if we want to stay ahead of the pack!
Tony Hewitt and I have two photo tour/workshops in New Zealand next year if you're interested. One at Middlehurst again, the second an exploration of nearby D'Urville Island and also Cape Campbell where we'll be staying in the lighthouse buildings. Check it out on the Better Photography website!
The Middlehurst trip has now sold out, but just in case we have any cancellations we can put you on the wait list or we are taking expressions of interest for our trip in 2020.  Just email This email address is being protected from spambots. You need JavaScript enabled to view it..
Details

Category: Almost Weekly Photo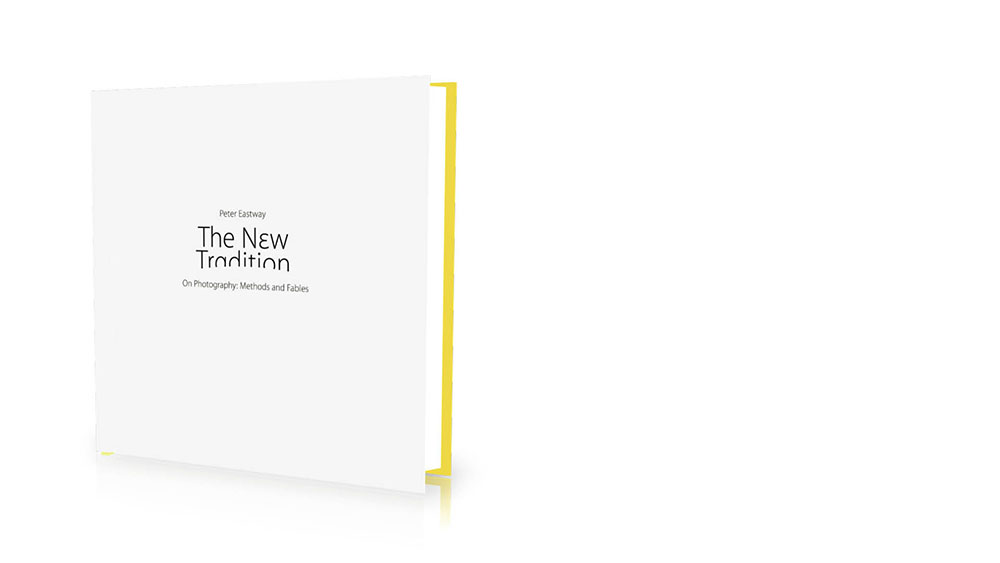 Okay, so it's true - the book's not published until February, but we can give you a Gift Certificate so you have something to hand over on Christmas Day. And then there's a second surprise in February when the book arrives in the post, signed by Peter.
So, what's the book again? It's The New Tradition. This is an exquisitely lavish print production, 272 pages, 300 mm square, hard cover, french fold jacket, all pages laminated. It is beautiful!!!
And the content is pretty amazing too, even if the editor doesn't say so himself! One hundred beautifully reproduced photographs accompanied by processing steps, behind-the-scenes photos, techniques and tall stories. 
It's a book for the photographer in your life. Or perhaps it's for you!
As the book is currently at the printer, it's being offered for $95 including postage (within Australia, $145 outside Australia), but once it is printed, the price will be $120 plus postage and packaging. So by helping us out with the print cost now, we're helping you to a substantial discount.
Interested? For more information, see the website. And why not purchase a book and print package while you're there? For $295, it's an amazing offer with an original Peter Eastway signed print.
Click here for the website page: https://www.betterphotography.com/online-shop/new-trad-book