Details

Category: Almost Weekly Photo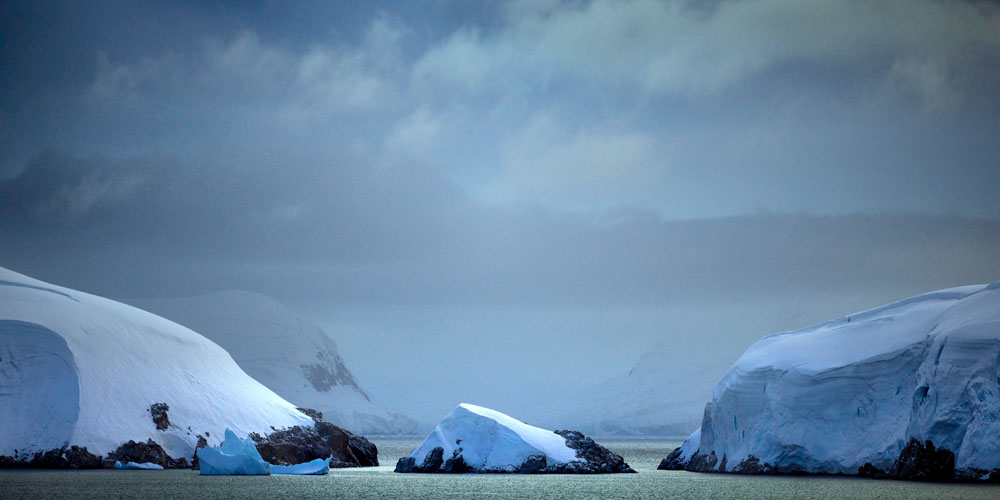 Little White Islands of Snow, Antarctica
Phase One XF 150MP, 240mm Schneider, f4.5 @ 1/1600 second, ISO 800
A couple of weeks ago, I posted a photo which I suggested wouldn't win any photo competitions, but commented that I liked it anyway! My blogs are posted onto Facebook as well as my www.petereastway.com website, so they get a bit of traction - including a few comments that agreed with me and suggested we need better judges.
Now, that's a problem!
To start with, I'm one of those judges and, if you ask me, the photo above (and the one I posted previously) would not win a photo competition. They might be accepted, given a Silver Award or get into the top 20% of entries, but they are unlikely to come first. And as a judge, I wouldn't give them first prize, either.
But I still love the photo. It has lots of emotional baggage for me. I love small, snow covered islands. I remember the cold wind as we stood on the ship's deck, approaching Antarctica for the first time that voyage. And I love the light.
However, the point I was trying to make (perhaps unsuccessfully) is that not every photo we create needs to be something that everyone else in the world loves. I know I get a lot of likes and loves on social media (and thank you for doing so), but there are also a lot of people who just click past because my photo doesn't do anything for them. And that's okay!
We can't control how people react to our work. Now, while it would be untrue to say I've given up caring what other people think, I am training myself to accept that there are all sorts of views out there and not to worry too much about the 'negatives'. On the other hand, sometimes judges have made negative comments about my work which have been really instructive and useful. They have helped me become a better photographer - in my opinion. 
We all have opinions and that's a good thing. It's a first step to creating new and original photography, so we certainly don't want everyone agreeing with everyone else - that would be boring. And as for the judges, yes, there are times when judges get it wrong. So do photographers! But if you enjoy the competition process as I do, I think the solution is not to get upset by poor outcomes, but to work out if you're still happy with the photo.
Sometimes my work is criticised, I agree with the judges and the photo is no longer a 'favourite'. But if I still love a photo after it has bombed in a competition, then that to me is a mark of success.
Details

Category: Almost Weekly Photo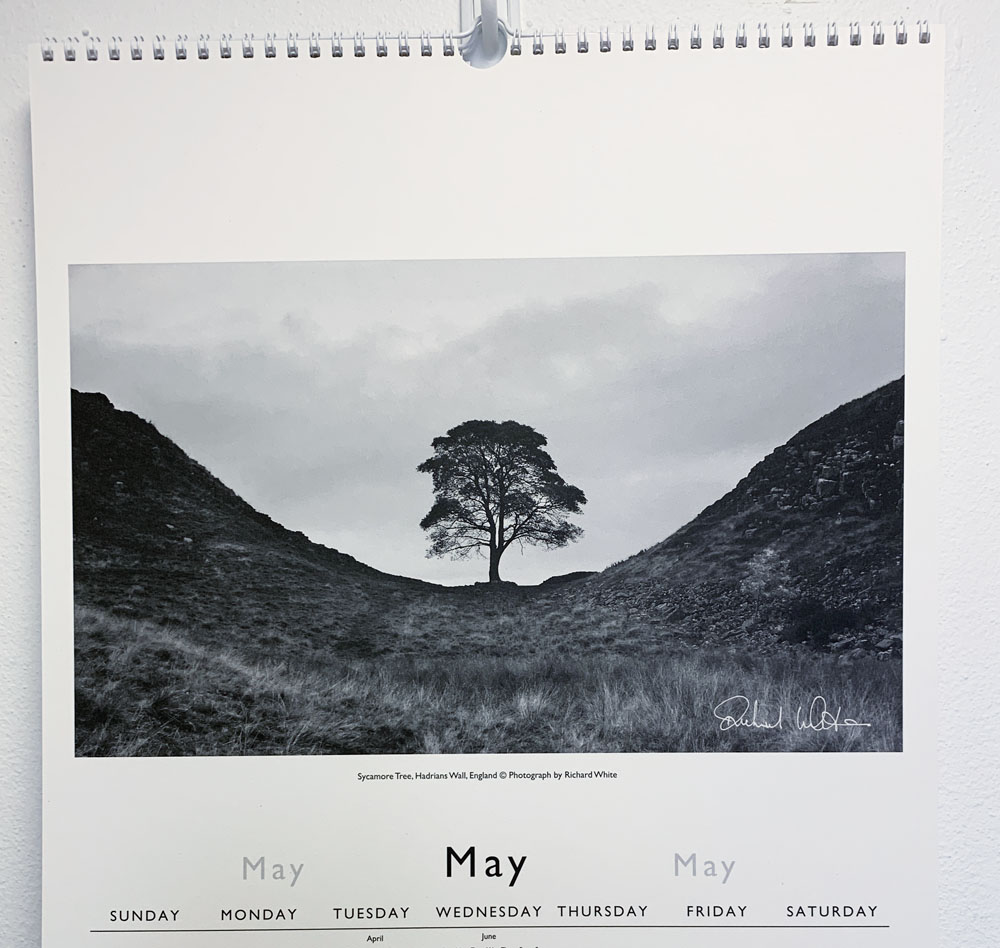 Richard White's 2020 calendar on my wall at the studio. What a great photo to finish on.
Richard White died last week, doing what he loved most, talking and discussing photography. His passing was unexpected for Richard, the person on the other end of the phone, Richard's family and the world-wide photographic community. And while there is undoubtedly a lot of grief for us all to work through, I'd like to celebrate Richard's life and contribution.
In fact, I can hear him now. "Don't make a fuss about me, concentrate on the photographs". Well, Richard, I love the May photo this month in your 2020 calendar. It was shot at Hadrians Wall in England and I can see it as a metaphor for so much of what you stood for.
It has a beautifully balanced composition, just as your many articles and presentations were carefully balanced. And the wall represents the different sides of photography, perhaps the gap between film and digital and all that the two mediums have come to represent.
Richard was not a fan of digital photography and post-production, but I mustn't misrepresent him. He owned digital cameras and used Photoshop, but what he loved most was his 4x5" view camera and processing sheets of black and white film. He was a large format fan. Digital was just how he presented his work for publication in Better Photography magazine.
And what a great contributor. With our 100th issue just about to be released, Richard has contributed to every issue since No. 10. And given we're a quarterly magazine, that's 23 years of putting up with an editor who had quite different views about what photography meant.
And this is what I love about Richard. He had his opinions. He knew what he liked, but in presenting his case, he always put himself in the shoes of the other side. A foot on both sides of the divide. He didn't criticize modern post-production technique per se, rather he queried whether what was being produced was of any real value. And I think he had a good point. There is so much poor quality photography in the world today, it's true to say digital technology is responsible, simply because it has made photography so accessible to so many. Just pick up your phone.
And in the early days, even the experts were good at making crap digital shots. I still cringe when I think about the early post-production we accepted as being 'good'. Richard was the voice of reason and the conscience of photography. He questioned whether the changes in the medium were progress or just a move in a different direction. He wasn't interested in switching to digital in the early days because it simply wasn't as good as film. And then in later years, it was his choice to stay with large format because he was a fan. Rather than following all the new fads and trends, he looked inside to find what really matter to him. That's a strength of character we can all emulate.
Richard White leaves behind a legacy of great Australian black and white landscape photography. Like Ansel Adams, he was passionate about education and the environment in which he lived. Unlike Ansel (for whom I have the greatest respect), we won't be able to fit Richard's best work into a small book of 400 prints! Ansel was a black and white technician, Richard was a black and white artist - who in many ways stood on Ansel's shoulders to take photography a step further into the future. He was progress in his field of endeavour.
Richard, you will be greatly missed.
Details

Category: Almost Weekly Photo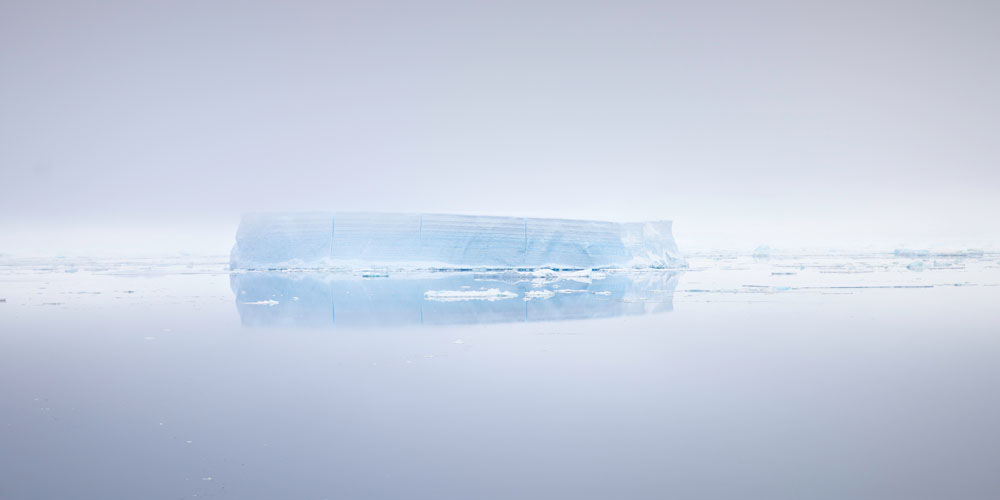 Iceberg, Weddell Sea, Antarctica
Phase One XF 150MP, 110mm Schneider, f4 @ 1/1000 second, ISO 50
I would probably never enter this photo into a competition, yet I love it! In front of a judging panel, I'd suggest it is too quiet, too subtle to elicit much response. It hasn't got the impact of a competition winner, but that's okay. It is going to look sensational in my Late Season photo book, which I'm about to send off to Momento Pro. It is a 420mm square book based on my Middlehurst book - and all I have left to finish is the cover!
So, why do I love this photo so much? It was shot from the ship as we slowly sailed south into the Weddell Sea, always mindful that this is where Shackleton and Hurley were stranded on the Endurance (which didn't). While I was blissfully oblivious to the icy awareness of our captain as we ventured down towards Snow Hill Island, I was fully connected with the almost windless sea, the low cloud and the surreal 'icescapes' around us. 
It was magical.
And it was very minimal. The water reflected the mist above and it is only along the central line of the frame that anything is happening. Above and below, all is quiet. And in a big print, you can see all the detailed layering in the iceberg, which I have accentuated with a little clarity and sharpening.
No doubt this photograph does more for me and the other passengers on board who experienced this wonderful morning because it brings back memories. Having said that, I can't remember if it was completely silent - I'm sure it wasn't with the buzz of other passengers on deck - but that's the feeling I had as I looked out. That's the memory I have now as I write about it.
I have some wonderfully wild and dramatic landscape from Antarctica and I think they work all the better when you can compare them to scenes like this. And that's what a photo book or a slide presentation allow us to do that a single print cannot: tell more of a story.
And a small announcement for subscribers to my Landscape Photography MasterClass. I have added in a 19th chapter which provides a series of 8 movies on capture techniques, everything from understanding the histogram and bracketing, to stitching and focus stacking. And if you're not yet a subscriber, now's your chance - you can check the free lessons out at www.betterphotographyeducation.com.