Details

Category: Almost Weekly Photo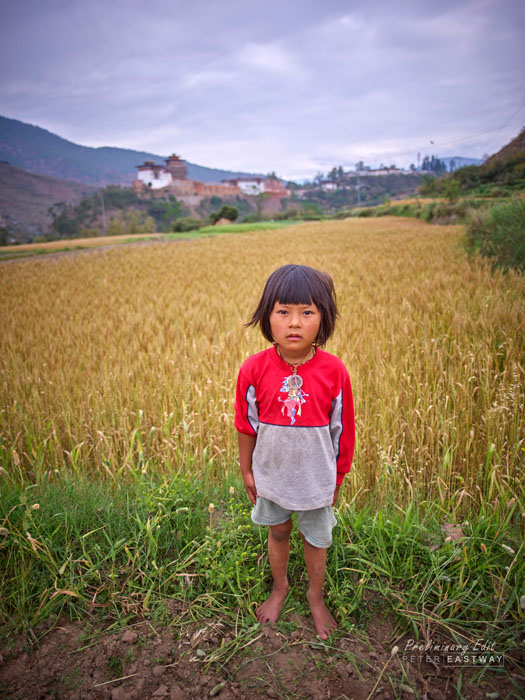 Wangdue, Bhutan
Phase One XF, 100MP Trichromatic back, 35mm wide-angle lens
The world is changing so quickly, you wonder whether photos like these will be around in a decade, even less. Modernisation and mechanisation are reaching small communities and one wonders if small children will be wandering around the rice paddies while their parents work, or if they will be inside looking at a computer screen?
Bhutan is a photography paradise with something to photograph wherever you look. And if you can't see anything, just wait a little because around the corner, the weather will change or a new village will emerge. This location was an idyllic little farming community of a dozen houses below our eco-hotel. After breakfast out on the patio, looking over the river and the distant Dzong, we wandered down to take a look. Everyone was friendly, as you'd expect, and after an exchange of pleasantries, we managed to capture a few photos of this young girl.
I love the fact that she looks so awkward, so self-conscious about having her photo taken. Her parents were encouraging her to be good and I had no sense of guilt, knowing that in a few years she'd be using her mobile phone to photograph all her friends and, just maybe, some tourists as well!
I had time to shoot one portrait with a wide-angle lens, including the rice fields and the distant dzong. I took a higher viewpoint so that she was framed by the rice field, leaving the dzong up above. It places her in the environment.
I then switched to a mid-telephoto and took a closer portrait, using a wide aperture to throw the background out of focus. By taking a lower viewpoint, I have still managed to keep the dzong and rice fields in the background, although they are less recognisable.
So, which is best? You may have a preference based on the subject's pose and expression, but from a photographic viewpoint, which best tells the story?
Details

Category: Almost Weekly Photo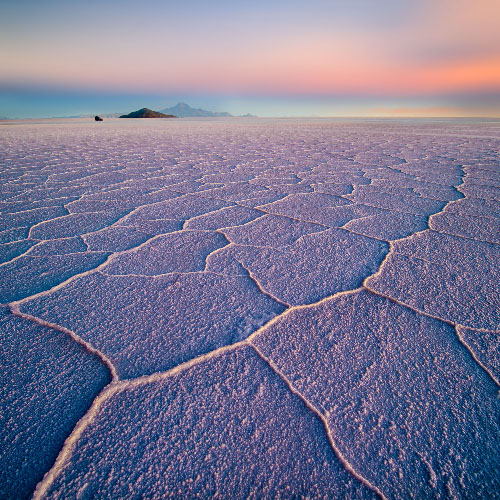 As Ignacio Palacios and I begin to promote our photo tour to Bolivia in July 2019, I asked Ignacio to share one of his favourite photos with us. Here are his notes on his stunning Salar de Uyuni salt lake landscape:
It is a composite image. The top of the image that includes the 4WD and the mountains (Fisher Island) was taken at sunrise and the bottom part of the image with the typical salt plain hexagons was taken at sunset.
The reason why I had to do a composite image is because I only spent one night in Uyuni and that morning at sunrise I could not find the composition that I had in mind (with a strong marked hexagonal line following a diagonal).
That morning, there were also a lot of 4WD wheel marks on the salt hexagons in the area where we parked our car to take a few photos at sunrise. It was so dark that I could not see them, but they ruined most of my photographs. In fact, there were so many 4WDs driving around Uyuni that it was very difficult to find a location without marks...and it would have been a very tedious task to clone them.
Because I wasn't completely happy with the shots I took in the morning, I asked the driver to take me again for sunset. I was the only photographer on the tour keen enough to come back to the salt plains again for a sunset shot. We had to look for a while until I found what I wanted and then we waited for the sun to set...
Apart from saturating, slightly changing the colour of the salt lake and highlighting the diagonal, I haven´t touched this image very much.
Naturally, I'm keen to get to Salar de Uyuni and find some shots like this. The image won Ignacio first prize in the LUX Awards in Spain and did well in Australian awards too - so I will need to find something different!
Details

Category: Almost Weekly Photo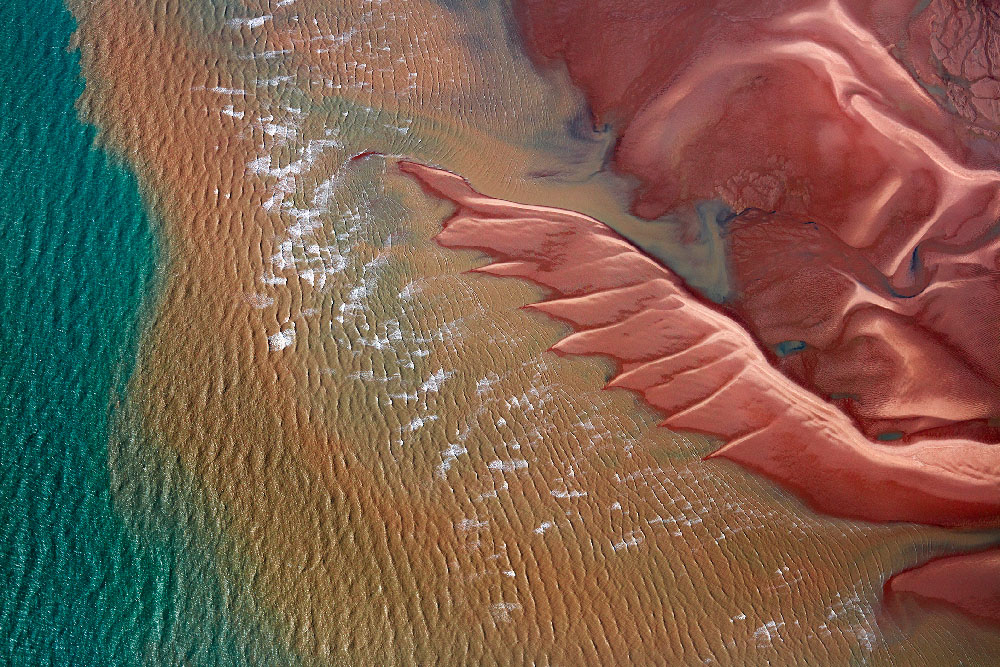 Photography by Tony Hewitt and Denis Glennon, Girt By Sea exhibition.
Regular readers of this blog will know of Tony Hewitt because he and I lead a number of photography workshops together (and there's still a place left for Middlehurst in NZ next month if you're keen!)
However, what you might not know is that Tony and his mate Denis Glennon recently circumnavigated Australia in a small plane, taking photographs as they went. It was a remarkable adventure, undertaken in partnership with Canon, and the result is a fantastic exhibition of 100 large prints, now showing at Paddington Town Hall in Sydney.
I have a fuller article in preparation for the September issue of Better Photography magazine, but if you live in Sydney, NOW is the time to see the exhibition in the flesh (details below).
Location: Paddington Town Hall, 249 Oxford Street Paddington, NSW 2021
Dates: Saturday 16 June – Wednesday 27 June
Time: Daily 10am-6pm
Entry: Free Admission