Details

Category: Almost Weekly Photo
Polar Bear, Storoya, Svalbard
Phase One XF 100MP, 240mm Schneider lens, f5.6 @ 1/2000 second, ISO 200
Everyone hopes to see polar bears when they travel to Svalbard, a small archipelago above Norway. The usual deal is you sail out into the pack ice and search or wait for the bears, but last year, the pack ice was hundreds of kilometres north. This was bad news for the polar bears who were still on land. We found this one on Storoya island, up in the north-east of Svalbard.
Going ashore when you know polar bears are around is discouraged, unless you're looking for a final dinner date with you on the menu. On this day, polar bears had been sighted, so we took a 'zodiac cruise' from the ship, which means we motored along the edge of the coast to see what we could find, but we weren't going to land. It was a very productive day. First we found the walrus and then half an hour later, we saw this polar bear walking along the edge of the island.
While the light wasn't great, the position of the bear couldn't have been better. The remaining snow pack, which the polar bear was walking along, was about two metres high, meaning the bear was a little above eye level. Rather than shooting the bears from above, as you do on many ships, we were able to shoot across. I like this angle a lot.
Check out the little video I did of the same bear on YouTube: https://youtu.be/69rP-qnNHjg
For the award entry, the challenge was to find a shot where the bear was mid-stride. Shooting with the Phase One, I'm maxing out at around a shot every second, so it was a matter of timing the bear's gait as best I could. To be honest, I was so amped being this close to a PB, I'm surprised I took any photos at all!
In post-production, I cropped the shot square, placing the horizon near the middle of the frame. I see the melting snow pack as a metaphor for the world the polar bear finds itself in, and the dirt and soil ribbons through the pristine snow representing the mess humans are making. 
Yet I'm one of those humans...
Interested in a trip to Svalbard? I have two options, one next year, one the year after! Check out the voyages I'm doing with Kevin Raber on M/S Quest (Rockhopper Workshops) in 2020 and with Aurora Expeditions here in 2021.
Details

Category: Almost Weekly Photo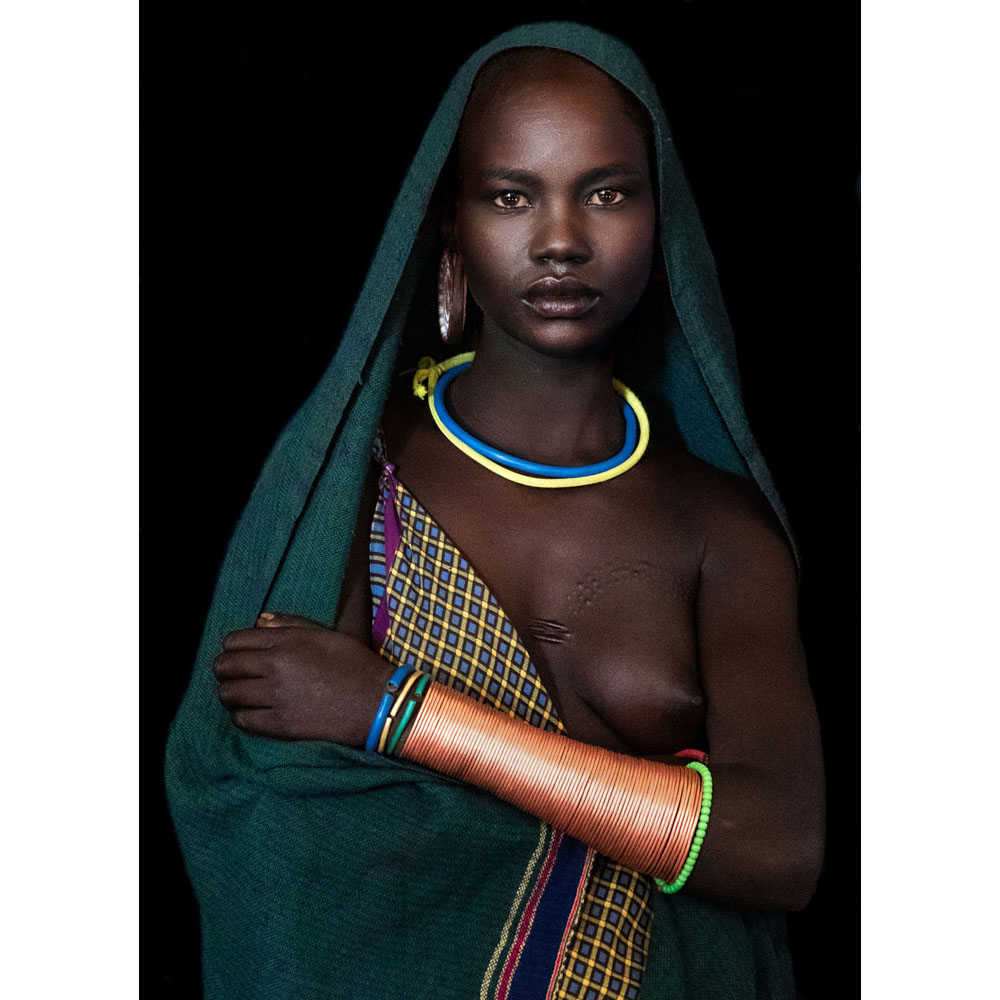 Is it a melancholy expression, perhaps something deeper? Or are we putting our Western eyes across a subject that is beautifully posed and lit? However people react, Polly Fenton's emotive portrait has won the 2019 Better Photography Magazine Photo of the Year!
The winning photo was taken on a trip with Inger Vandyke of Wild Image Photo Tours in February 2019. "We were visiting the tribes of the Omo Valley in southern Ethiopia", explained Polly.
The portrait is of Nagudo, of the 'Suri' or Surmi tribe, and photographed in a remote village near Kibish. Explained Polly, "Nagudo used decorative scarification, piercing and copper adornments to emphasise her individualism and confidence within her society.
"During our stay of several days, I found the Suri exuded a beautiful inner personal warmth and mystic. This is what I was attempting to capture in this photograph. They were an absolute delight to engage with and it was a truly inspiring and humbling experience that I will never forget."
Polly used a Fujifilm X-T2 with an XF 18-55mm f2.8-4 R LM OIS lens. As she was shooting in a darkish hut, the settings were 1/80 second at f4, ISO 3200.
"In post-production, I darkened the background with the adjustment brush and also used this to enhance her eyes and soften her skin. Overall, I slightly increased exposure, contrast and whites with a touch of dehaze. Using the HSL sliders, I gently adjusted the green, blue and aqua to lift the colour of her shawl. I felt that nothing else was required."
And we think Polly was exactly right - nothing else was required!
Polly wins the overall first prize which is a cash purse of AUS $5000, plus a NiSi Filters 100mm Professional Kit Third Generation Kit. Thanks to Nisi!
In addition, Polly was the Emotive Portrait category winner and she and the other five category winners will receive a wonderful package of goodies, comprising a Datacolor SpyderX Pro, a Canson Infinity paper pack, a Momento Pro voucher to a value of $150, and a Wacom Intuos Pro Small.
The category winners were:
2019 Emotive Portrait Category Winner: Polly Fenton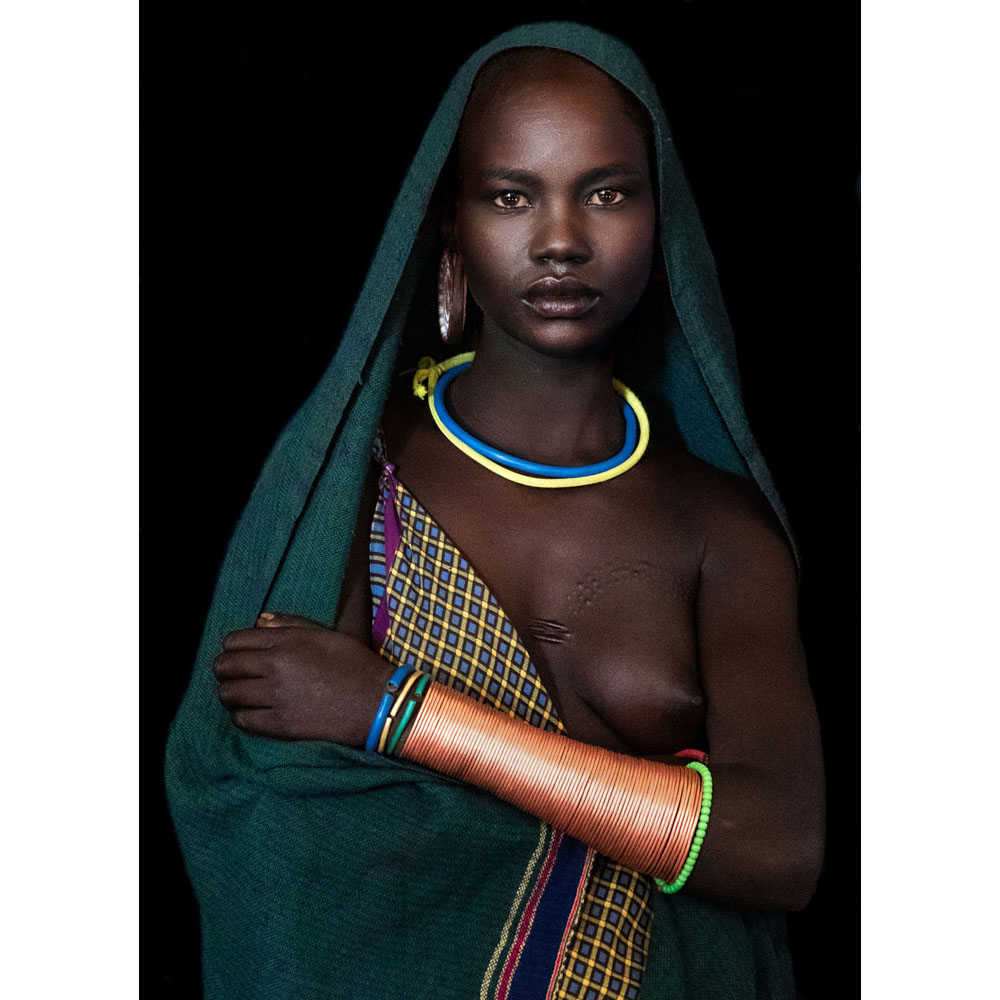 2019 Incredible Sport Category Winner: Alain Schroeder (Alain won last year too!)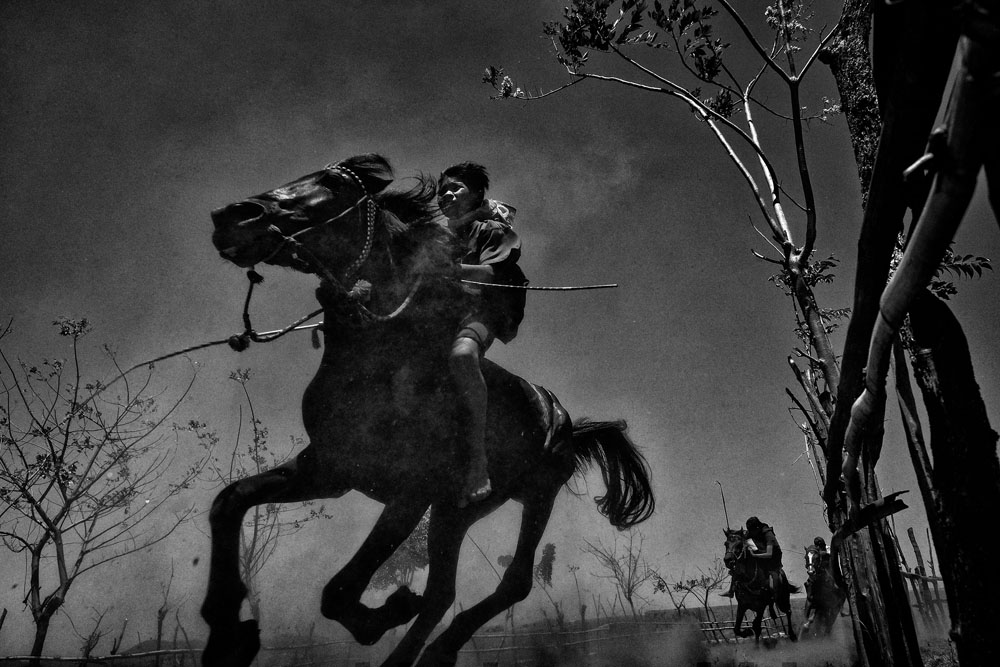 2019 Exotic Travel Category Winner: Kent Olsson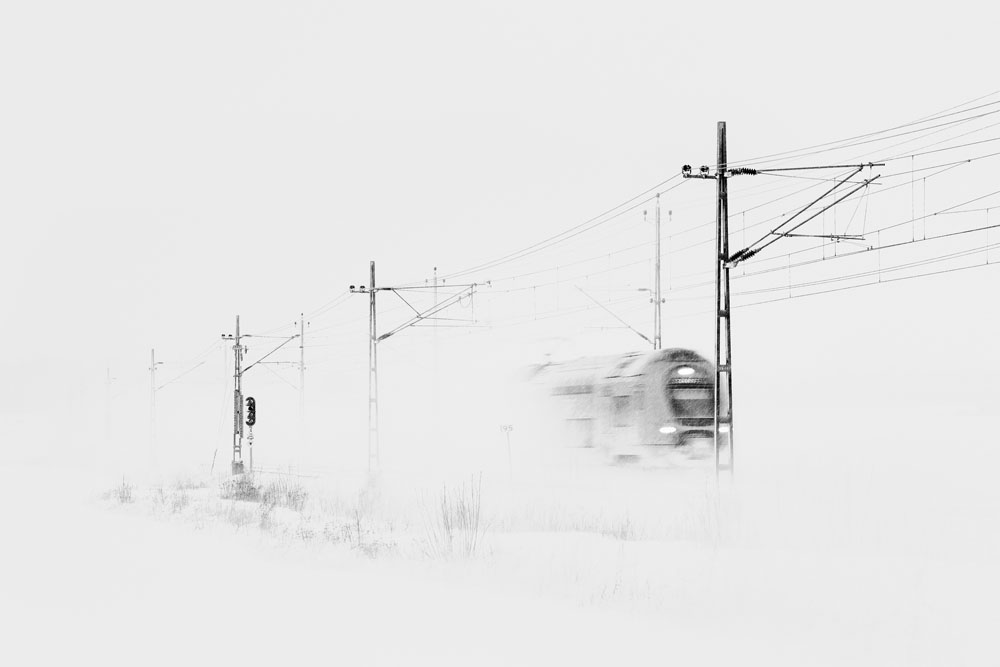 2019 Creative Flair Category Winner: Marcel van Balken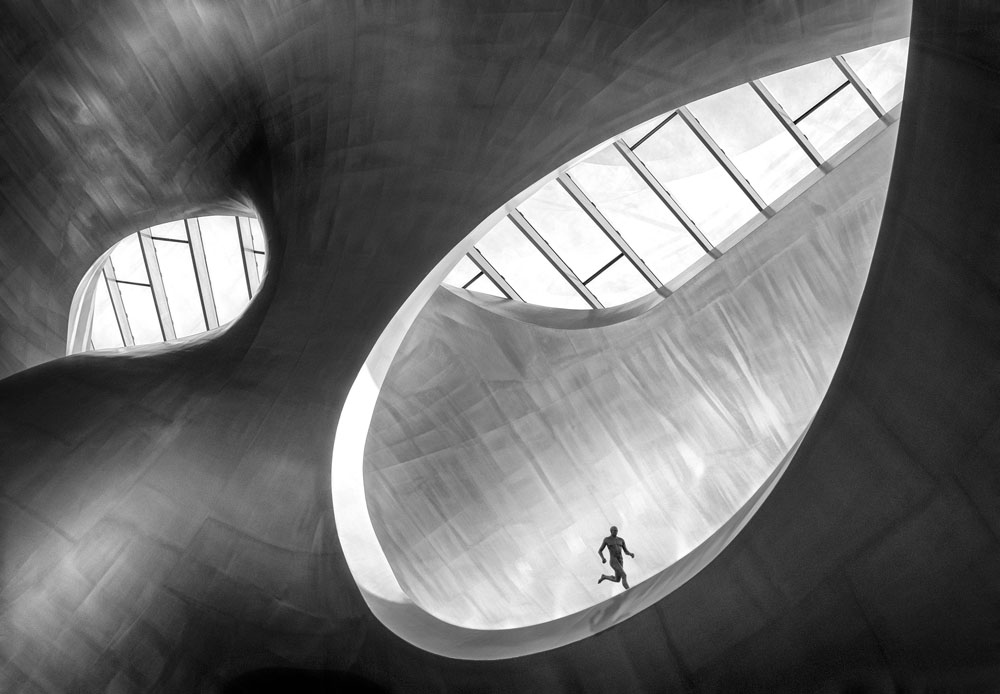 2019 Classic Landscape Category Winner: Allen Koppe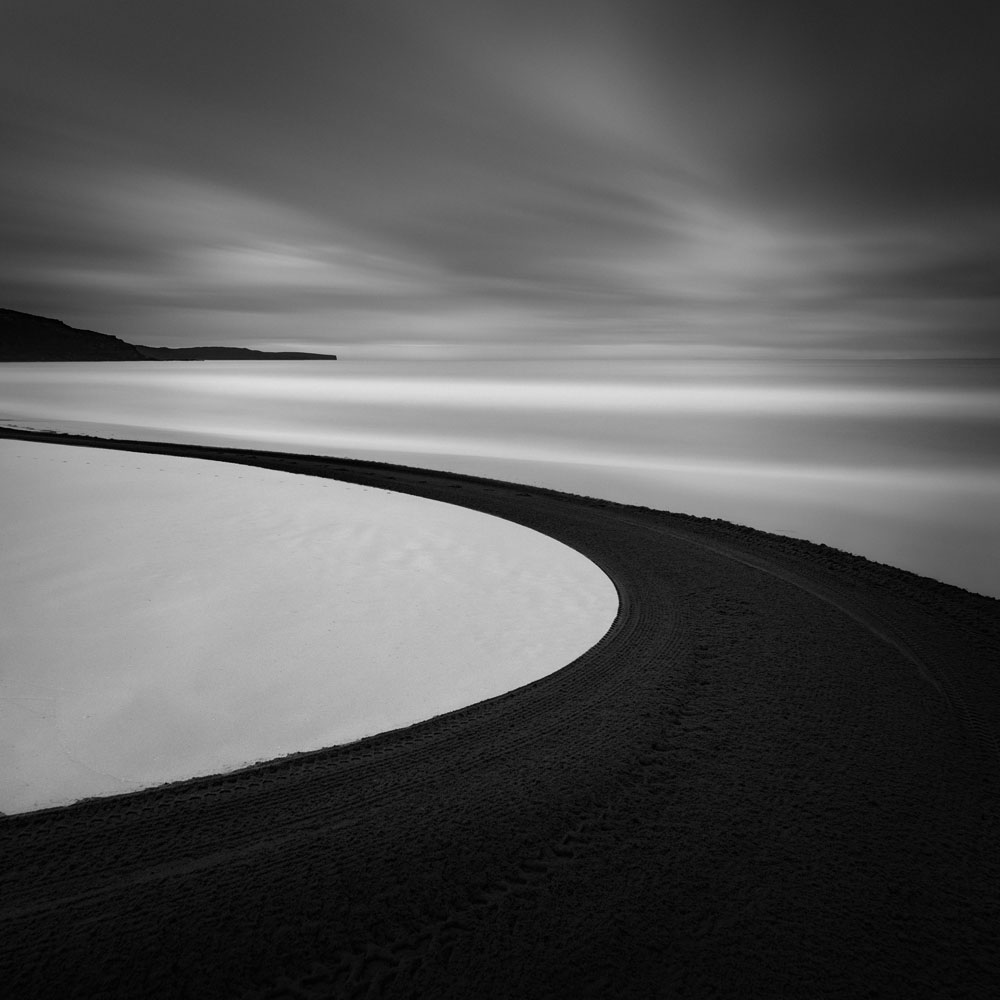 2019 Revealing Nature Category Winner: Christian Vizl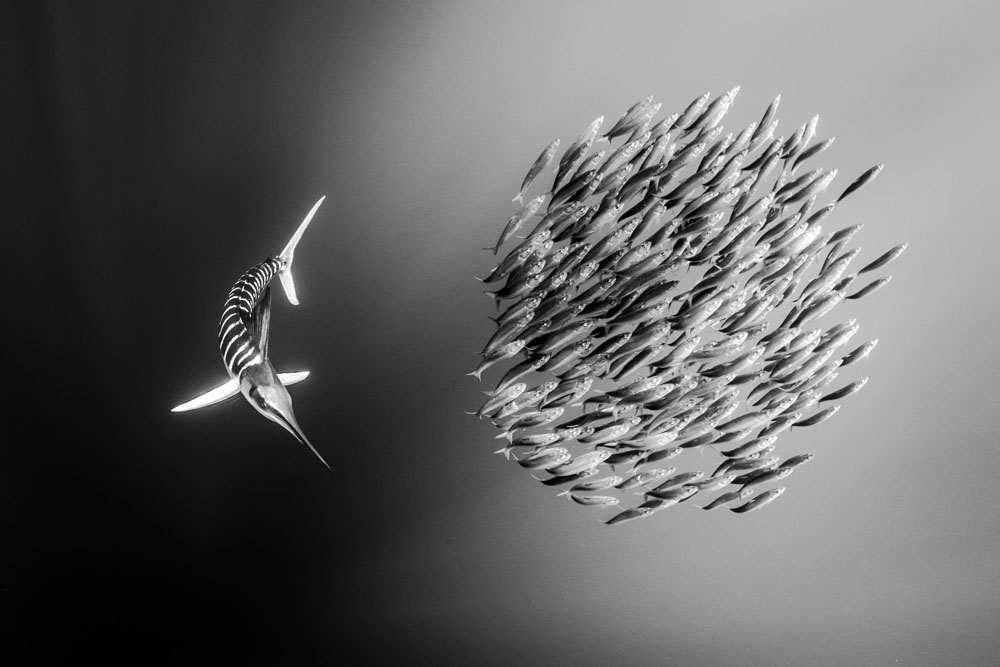 Thanks to our wonderful sponsors for supporting our competition. And thanks also to our esteemed judges Peter Eastway, David Oliver and Tony Hewitt, AIPP Grand Masters of Photography.
Entrants can now log into their accounts on the www.betterphotographyphotocomp.com website to see their results. Remember, a Bronze Award is given where the judges can see some elements of photographic skill and imagination and want to acknowledge what the entrant has submitted.
Silvers are harder to attain and Gold awards harder still. Silvers and golds really have to be earned, so congratulations to these winners.
Each entry also received a short judge comment which will hopefully be of use to entrants for the future. So, if you entered, you can log back into your account at the www.betterphotographyphotocomp.com website to see your scores and read your comments.
Details

Category: Almost Weekly Photo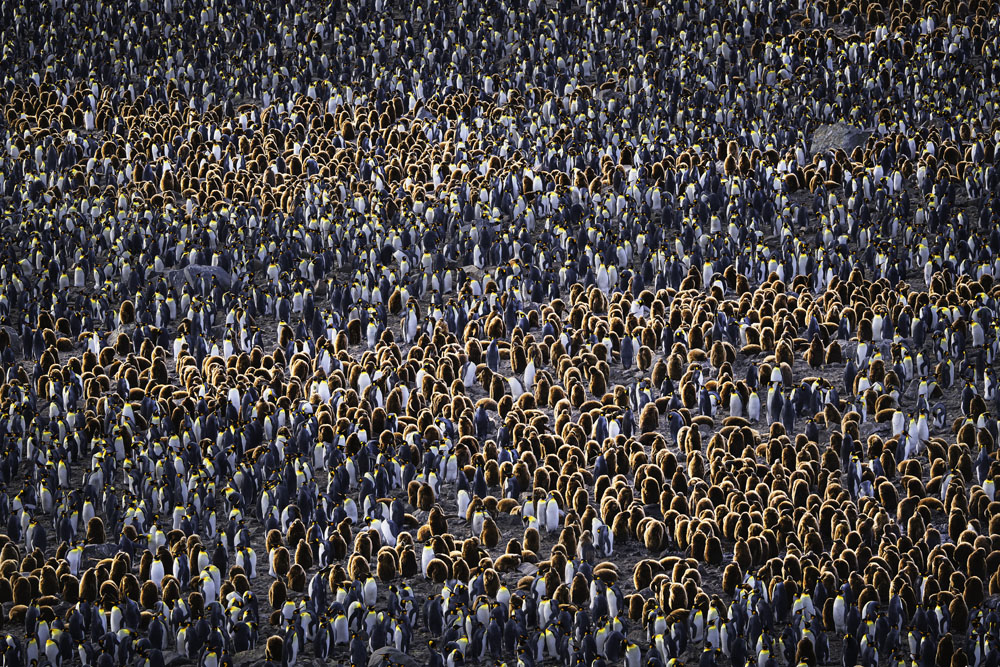 King Penguins, St Andrews, South Georgia
Fujifilm X-T3, 200mm f2.0 lens, f6.4 @ 1/400 second, ISO 160
We've all see the National Geographic photos of thousands upon thousands of penguins and if you travel to South Georgia, there are several locations you'll find them. While Salisbury Plain is pretty good because of a rising hill behind, it's hard to get above the penguins. At St Andrews, there are several locations where you can get up above and look down on a sea of bobbling heads!
There were three things I wanted.
First, I wanted edge to edge penguins. This gives the viewer the impression that the mass of birds goes on and on for ever! (And they do!) I used a telephoto lens to make this easier to do.
Second, I wanted rim lighting - meaning, by looking towards the sun, my subjects would be back-lit and the light coming past them would illuminate their feathers, creating a 'rim' of white light. It's important to keep your exposure a little darker than usual so you can keep control over these highlights. So, I wander around the outside of the colony until I had the right light.
Third, I looked for patterns. The adolescent penguins are orangy-brown and tended to congregate together - like teenagers I guess! This makes an interesting pattern within a pattern, so to speak.
In post-production, I enhanced the contrast to reveal the rim light and the colour difference between the adolescents and their parents.
Interested in a trip to Antarctica or South Georgia? Check out the voyages I'm doing with Aurora Expeditions here.