Details

Category: Almost Weekly Photo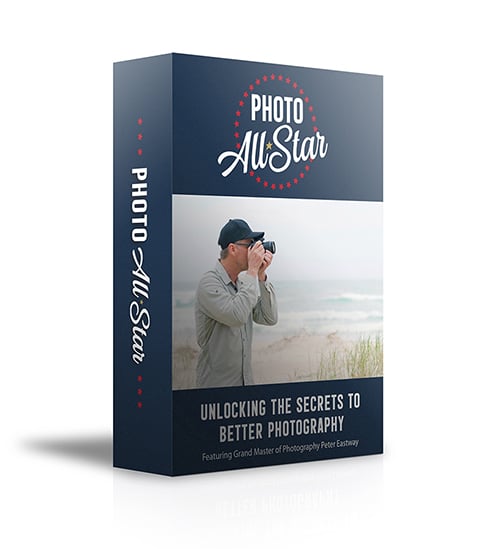 As you're a Better Photography reader, you probably have a pretty good understanding of the exposure triangle - how the aperture, shutter speed and ISO work together to give us creative control over our exposures.
On the other hand, you might like a refresher, so I am taking the liberty of letting all Better Photography readers know what I've been up to recently - and who knows, I might sell a couple of courses as well!
I've put together a video on the exposure triangle with Mark Condon from Shotkit (www.shotkit.com), under the Photo All Star banner. It's a new venture and it's aimed at people who have migrated from a smart phone to a proper DSLR or mirrorless camera.
The introductory page all about the exciting video course can be found on Mark's ShotKit website here.
You can also check out the introductory video here - or click through to the website by reading more...
Details

Category: Almost Weekly Photo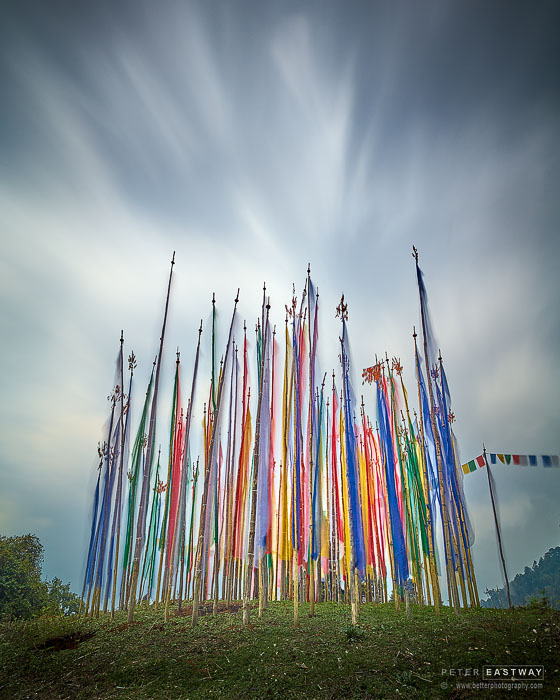 Prayer flags on the road to Monger, Eastern Bhutan
Phase One A-Series 100MP, 23mm lens, 30 seconds @ f8, ISO 50, 10x ND filter
What makes an interesting travel photograph? The correct answer depends on who is viewing the photograph! I imagine that these prayer flags in Bhutan are relatively uninteresting to a Bhutanese or Nepalese local because prayer flags are everywhere in these countries. And interestingly, prayer flags are in a constant state of change, beginning life like the flags above, with bright, clean colours, but gradually fading, tearing and falling apart with the weather and sunshine. You could drive past this location today and just see a set of tall sticks, but tomorrow there could be a new set of flags in place.
So, what makes an interesting travel photograph depends on your viewer, but if we're bringing photographs home to show our friends and family, it's reasonable to assume that they will find interesting the same things we do. What do we photograph? A subject that is different. This could be as simple as different faces, different clothing, different houses, different landscapes. Our role as travel photographers is to experience where we are and to communicate what we find interesting. No point trying to second-guess what others will find interesting as that is an exercise fraught with disappointment! The only person you can be confident of making happy is yourself - and besides, people will want to know what you found interesting.
The next challenge is to photograph it in an interesting way. For me, this means finding and isolating these points of difference. I have thousands of street photographs and general landscapes from all around the world, and while they are obviously travel photographs, they are so messy and complicated that they are meaningless. There are soooo many general travel snaps out there! The photos that stand out to me have just one aspect of travel carefully framed and presented. So, work out what interests you, then work out how you can capture that interest and make it dominate your photograph.
In the example of the prayer flags above, I've used a few techniques. Firstly, I've come in close to my subject and excluded the surroundings (the road, other buildings and trees), so it's very clear what this is a photograph of. Second, I've chosen a low camera angle so I can isolate the prayer flags against the sky. If the prayer flags were backed by other trees and a busy landscape, they wouldn't stand out. The plain background is a key ingredient which allows the subject to dominate. And finally, I've used a 10X ND filter which gave me a 30 second exposure. This creates a sense of irreality with the clouds and flags moving during the exposure.
I hope you like it!
You can see a YouTube video taken on the Bhutan photo tour David Oliver and I did last year - here's the link: https://youtu.be/YrwX3dJnuz8
And David and I have places available for our November/December 2019 trip to Bhutan - which for the first time will include Eastern Bhutan where the photo above was taken. Why don't you come along?
Details

Category: Almost Weekly Photo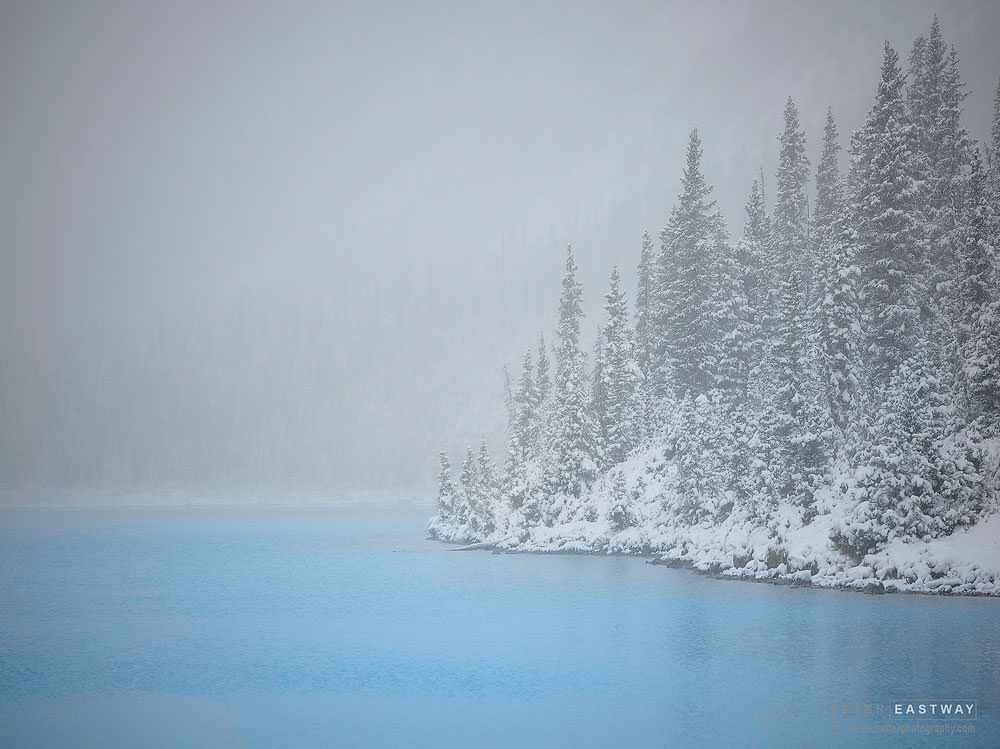 Bow Lake under fresh snow, Icefields Parkway, Alberta, Canada
Phase One XF 100MP with 240mm, f9 @ 1/30 second, ISO 50
Being a Sydney-sider, snow is a novelty for me. I've skied most of my life (two skis, not a board) and there's nothing I like better than to visit locations in winter when there's a chance of snow. And from a photography perspective, I think snow photos look their best when the snow is freshly fallen.
Many people think snow is snow, but it's not the case. Fallen snow changes over time. Generally it gets heavier and droops - it doesn't look so fluffy. The slightest of winds will shake the snow from the trees. And as the days pass, snow gets dirtier and dirtier with wind-borne dust, dirt and foliage. To get really classic snow shots, you need to be there while it's snowing, or just after the snow has fallen and the light is coming good.
So, how do you know when it's going to snow? Well, you don't, but there's a better chance in winter than in summer, unless you're going to the Arctic or Antarctic, of course! Tony Hewitt and I take our SW USA and Middlehurst NZ photo tours in winter because there's a chance it will snow, but of course, there are no guarantees. And sometimes it can snow when you don't expect it, such as when we did the Canada photo tour in September 2017. Of course, along the Icefields Parkway in Alberta, it can snow any time of the year. We were hoping for the autumn colours to really turn it on, but we were just a couple of weeks too early (or the colours were a couple of weeks late!), so early snow was a great alternative.
The photo above was taken at Bow Lake in the early morning. It was snowing quite heavily, but light and dry and not affecting the cameras too badly. Keep a spare battery in a warm pocket and change it over if you find your camera acting sluggishly - it's usually because the cold drains the batteries more quickly, but all the modern cameras I've used have no trouble operating in below zero temperatures, certainly not for a few hours here and there. Click here for details.
Following the photo tour, I put together a Momento Pro photo book with a selection of images, all lightly processed in Capture One. I've loaded a FlipBook version onto the website (scroll down or click Read More) if you'd like to take a look - and maybe you'll also be encouraged to join Tony and me later this year in Canada as we do another photo tour down the Icefields Parkway - this time a little later and hoping for the autumn colours. Even better, autumn colours and snow!
If you're reading this in the newsletter or on Facebook, click here to view the flipbook on the website.