Details

Category: Almost Weekly Photo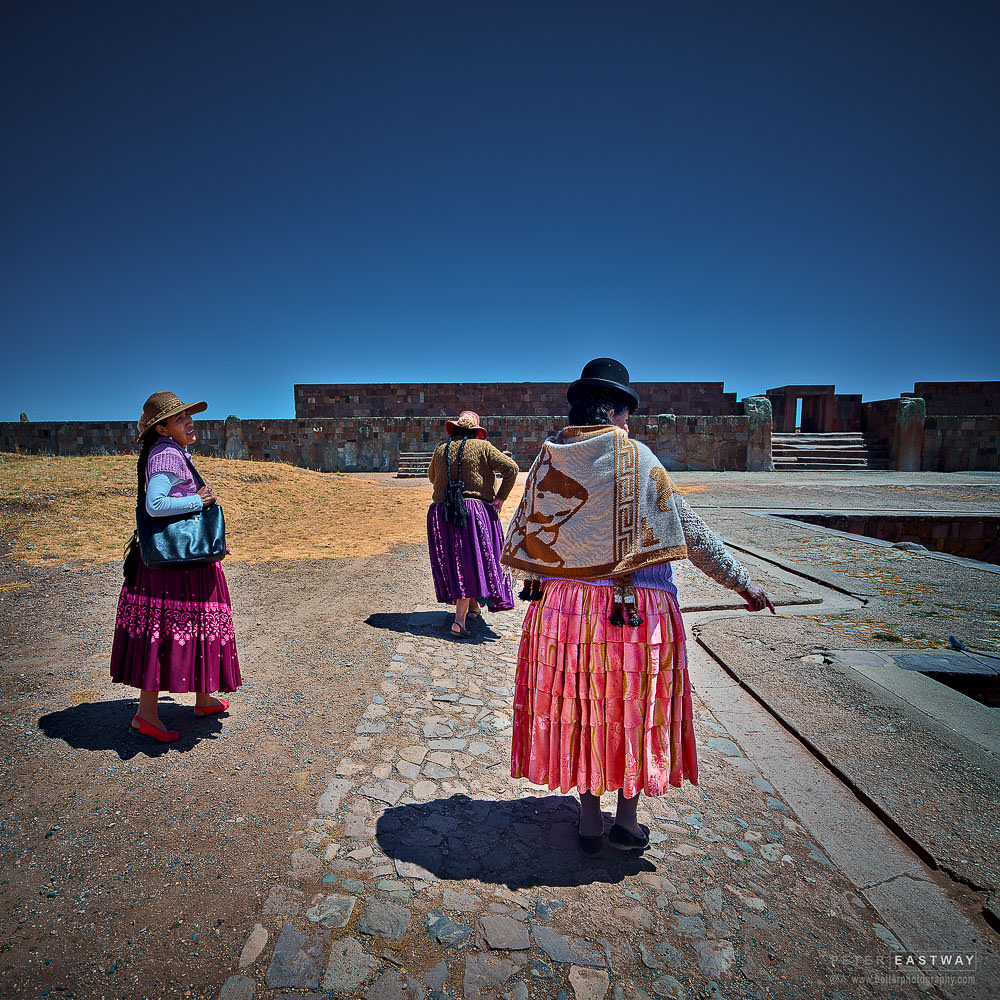 Three women, Tiwanaku Ruins, Altiplano, Bolivia
Phase One A-series 150MP, 23mm Alpagon, f11 @ 1/250 second, ISO 50
As you read this, the future of travel in our COVID world is looking better, but not getting any closer and it seems that some areas are struggling to free themselves from restrictions. This is disappointing on many levels and my best wishes go out to readers who are still stuck in isolation. I know we're all thinking of you.
In Sydney where I live, we're currently able to move about quite freely within New South Wales - and even over to South Australia. However, my diary is the emptiest it has been for a couple of decades, so I'm spending my extra 'free time' reviewing previous trips and processing the files I have been meaning to attend to for way too long.
And I'm loving the process.
Having spent a little time on my USA and Icelandic aerials, I'm taking a break, but staying at high altitude and moving over to the Bolivian Altiplano and Copacabana. Most of the images so far are not landscapes, but environmental or travel portraits. The image here might not be considered a portrait, but let's not worry too much about semantics! What's not to love about the colourful clothing and delightful hats the women wear. If I were a Bolivian photographer, it might just be normal life and perhaps not nearly so engaging, but for readers in most other parts of the world, the styles and designs are captivating.
We photographed these three ladies seated and after exchanging pleasantries, they walked away which is when I took this photograph. In many ways, it's doing everything 'wrong' by shooting into the light, but our cameras have such great latitude these days it's not difficult to bring out the colour and detail with the shadow slider. And I guess that's my message or tip: when you think a shoot is over, keep your camera turned on as you never know what might happen. And when it comes to people, once they think the camera has been put away, they can relax and offer you even better images.
For those reading the newsletter or on the website, I'll include the raw file for comparison purposes. You'll see that I have cleaned up a few stray tourists and a communication tower, simplifying the composition.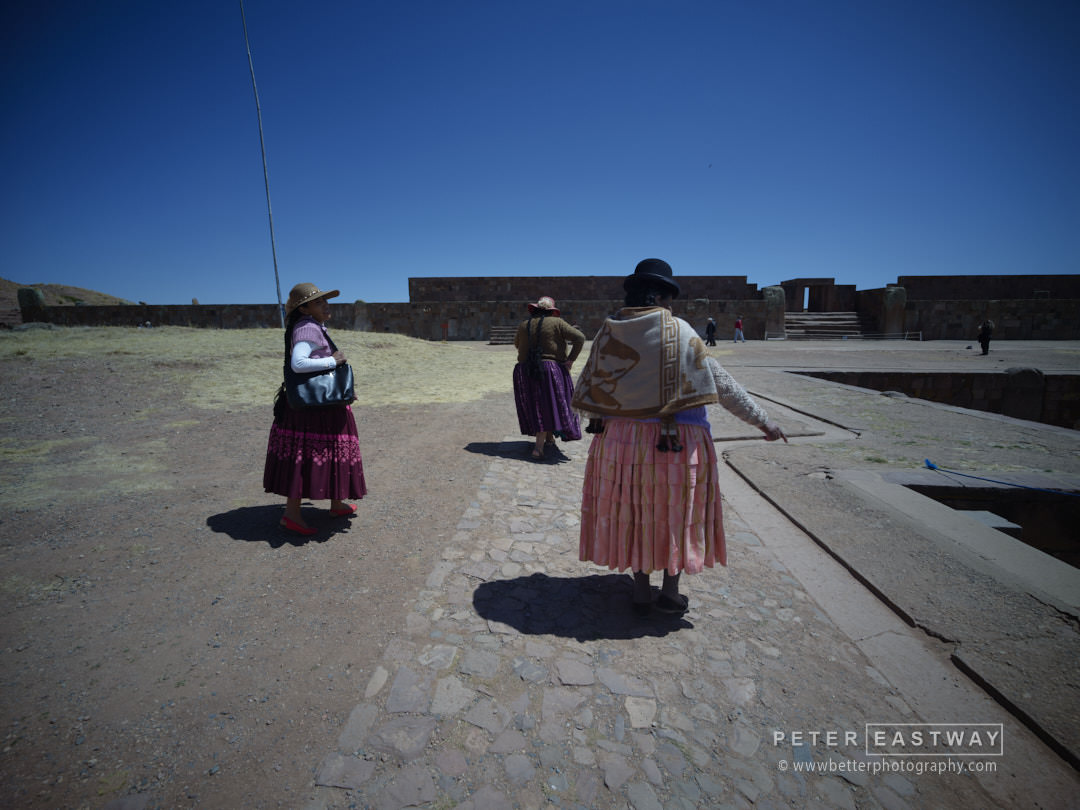 Details

Category: Almost Weekly Photo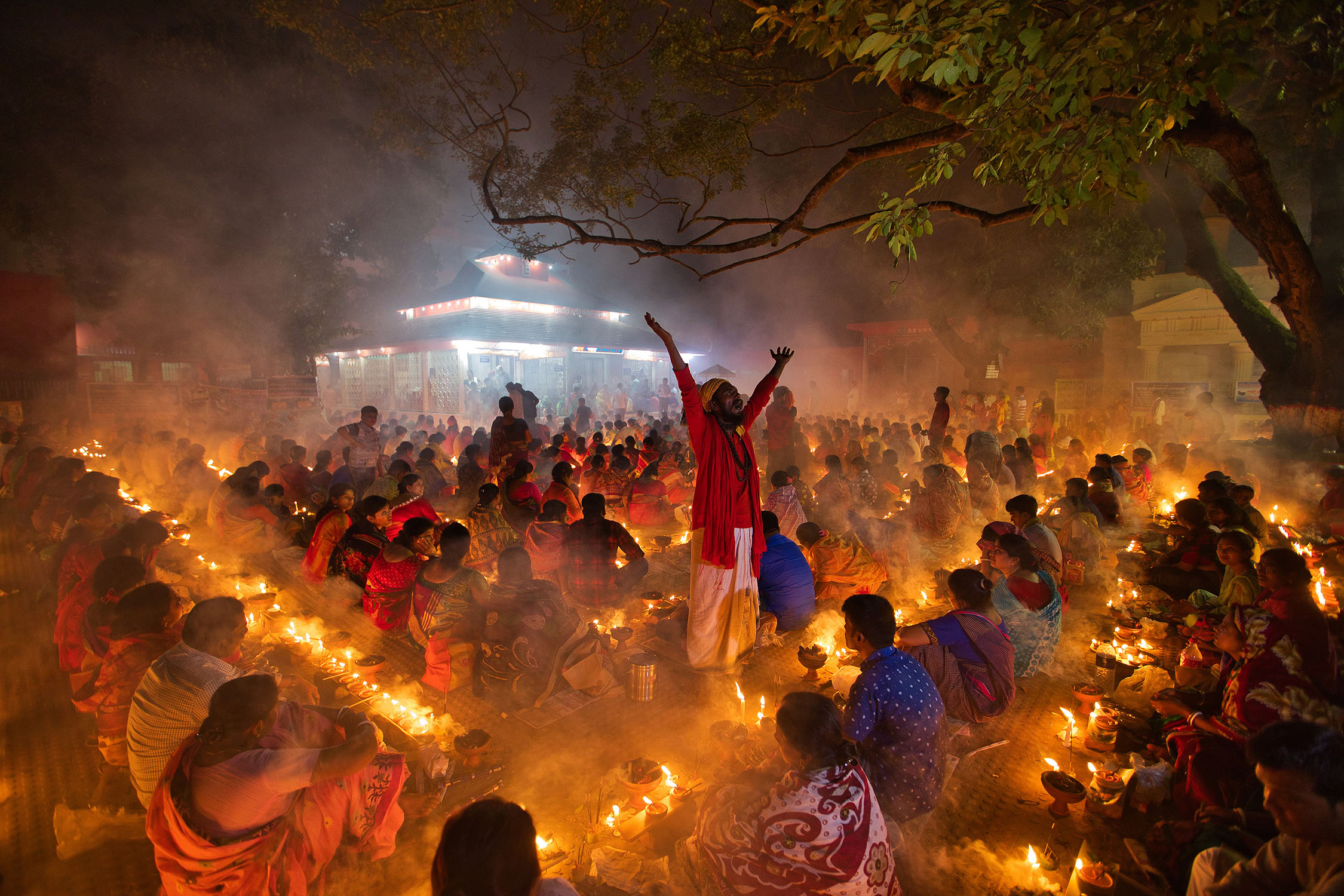 2020 Overall Winner and Exotic Travel Category Winner: Azim Khan Ronnie
Stunning! Not only the winning photos, but the standard overall this year was stunning – and I'm sure you'll agree when you look around the competition website to check out the winners and the top 20 (or so) in each category (see Previous Years - 2020 Awards in the top menu, www.betterphotographyphotocomp.com).
The winning photo (above) by Azim Khan Ronnie is a masterclass in travel photography. The image has everything going for it, from the perfect gesture of a worshipper to the wonderful light and atmosphere surrounding him. It was an immediate Gold Award from all three judges.
Azim Khan wins the overall first prize which is a cash purse of AUS $2000, plus the Exotic Travel category first prize of $750, a total of $2750. No doubt this will be put to great use to extend his camera outfit or visit more exotic travel locations.
The other category winners were:
2020 Emotive Portrait Category Winner: Zay Lar Yin
2020 Classic Landscape Category Winner: Grant Galbraith
2020 Revealing Nature Category Winner: Charles Jones
Thanks also to our esteemed judges Peter Eastway, David Oliver and Tony Hewitt, AIPP Grand Masters of Photography. This year, the judges felt that the overall standard had noticeably improved and that's great news. There were 799 entries and the vast majority scored Bronze or higher. If an entry shows strengths in one or more areas, the judges are encouraged to recognise this with a Bronze award. However, to get a Silver award you really have to show them something remarkable, and with 48% of entries achieving Silver this year, that's fantastic! Silvers are only given to very strong images.
And the strongest images of all, the photos the judges wished they'd taken themselves? There were just 18 Gold awards this year – and a special congratulations to them.
Entrants can now log into their accounts on the www.betterphotographyphotocomp.com website to see their results. They will also be able to download a PDF of their Bronze, Silver or Gold awards and see their scores and comments. (For instructions, read the FAQ page on this website.) In addition, we will be contacting each of the entrants with a personalised email listing their entries, scores, awards and the judges' comments.
The idea behind the judges' comments is to give entrants an idea of where they might improve. Many of the Silver and Gold award winners simply receive a congratulatory note because sometimes there's no need to provide feedback on what is already a very successful entry. However, for the Bronzes and many of the Silvers, we tried to isolate one main area in which the entry could be improved. Of course, there could be several areas entrants can investigate, so our comments are provided to encourage further research and advancement.
We know there is always a let-down when you first get your results if they are lower than anticipated, but take a deep breath and read the comments again in a few days, trying to take on board what you could potentially improve next year. The judges have all gone through this process themselves – and they reckon it worked for them!
Stay tuned for the 2021 awards and another chance to be the Better Photography Magazine Photo of the Year winner.
Details

Category: Almost Weekly Photo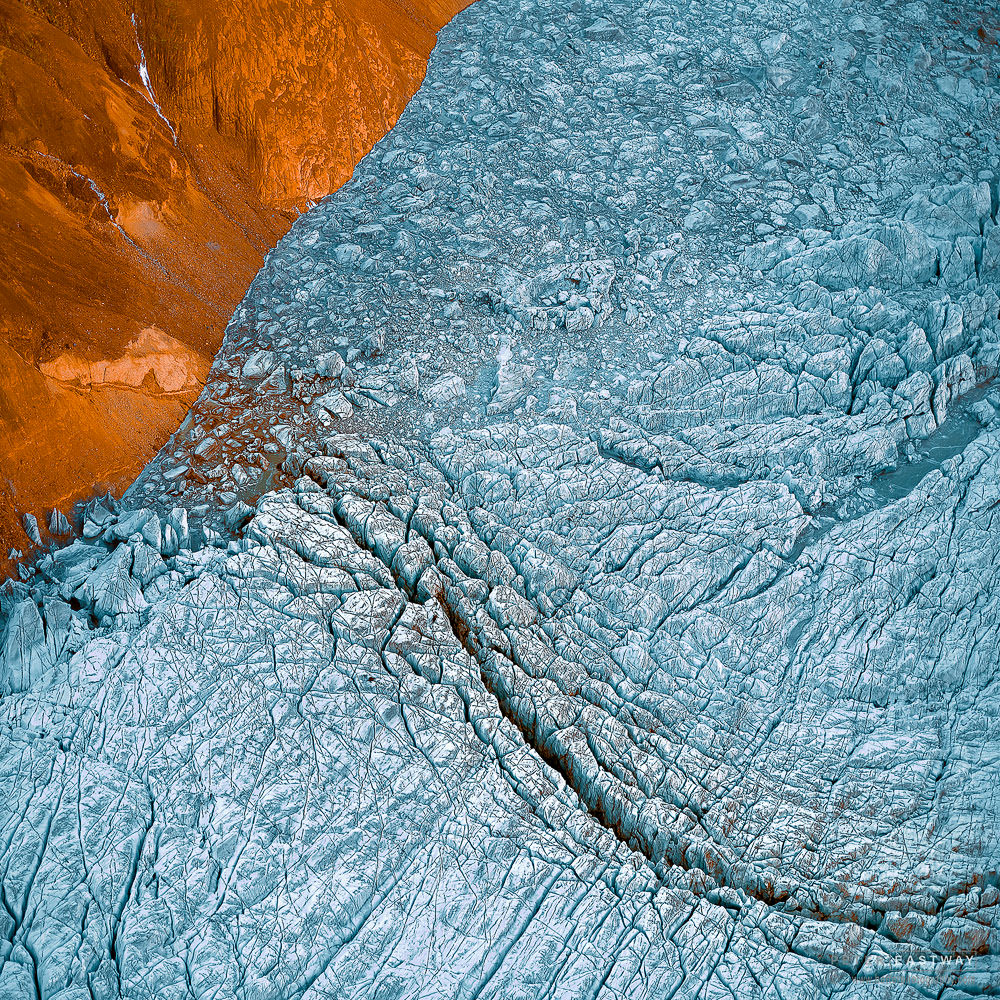 Glacial Textures, Iceland. 
Phase One XF IQ150, f3.2 @ 1/2000 second, ISO 200
I hope you're enjoying the High Resolution Toolbox articles we're running in this newsletter (one each week). Yes, they are courtesy of Phase One, but the information in them applies to everyone with a high resolution camera, whether it is medium format or not. And it's for photos like this that understanding high resolution and getting your technique right is so important. Precise focus and a fast shutter speed to avoid camera shake and subject movement were essential.
What you can't see on social media or a hand-held device is the depth of detail, so you'll just have to take my word for it when I say the fragments of ice down below are razor sharp when you enlarge up to 100%. After processing aerials from Utah taken earlier this year, I'm now working on Iceland. Not every image 'happens' automatically. In fact, for this location I was working earlier on a different angle, but as yet I have been unsuccessful. In looking at alternatives, this image seemed to work a lot more easily, so at some stage I'll return to the earlier image and try again. Do you find yourself working like this? I hope it's quite normal!
Shooting with high resolution cameras, I often don't worry too much about sharpening - because there's enough resolution already. But for these aerials, I'm finding a little low-radius (meaning a radius of 0.6 or less) sharpening really brings up the details. I have a plan for sharing some of these images at full resolution on my websites shortly - I'm not quite ready yet, but there is a plan afoot!
I guess my message is that aerials with high resolution sensors, even when correctly captured, can still benefit from a little sharpening to bring out the ground textures and patterns we love to see. It's creative sharpening rather than remedial. And while drones can't yet compete with this resolution, I figure it's only a matter of time before new technology makes those tiny airborne cameras capable of much more - and shooting super high resolution aerials will be available to everyone!
Finally, not long before we announce the Photo of the Year 2020 award. Most of the preliminary work is now in place ready for the big announcement on Wednesday! The quality this year was amazing, so thank you to all the entrants and congratulations.