Details

Category: Almost Weekly Photo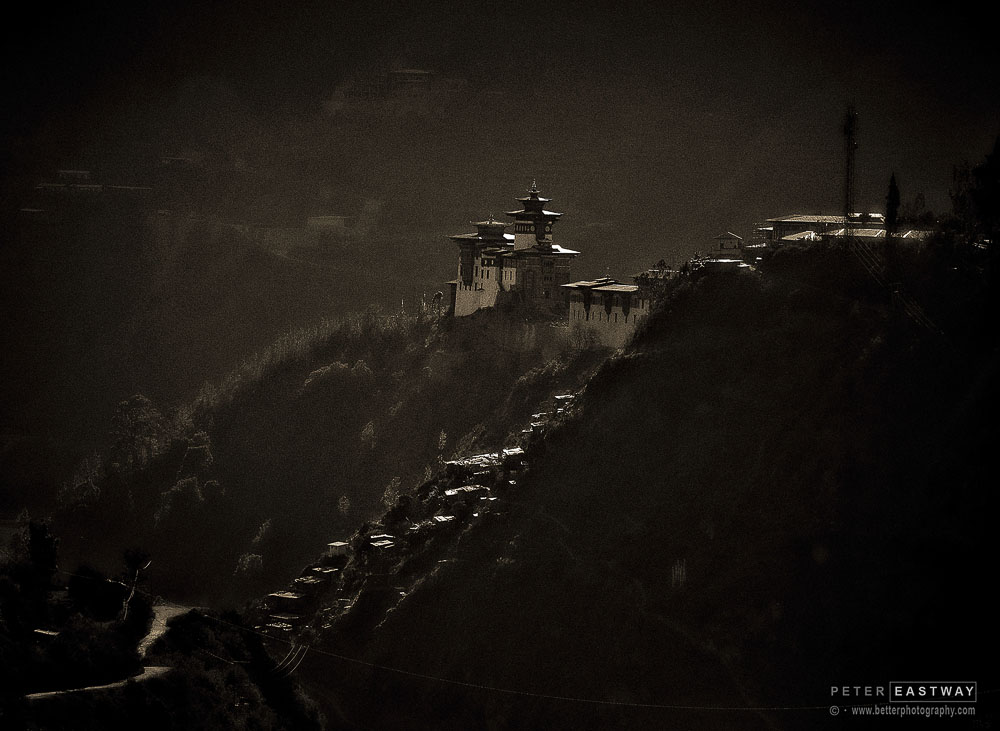 Wangdue Phodrang Dzong, Bhutan
Phase One XF 150MP, 240mm Schneider Kreuznach lens, f5.6 @ 1/2500 second, ISO 125, hand-held.
I've been talking about my three books on Bhutan for some months now. They are still in production and it's interesting how I am putting off pressing the button, sending the files off to Momento Pro for printing. Sure, they are three large books to be inkjet printed and hand-bound, so they aren't inexpensive, but I'm actually enjoying the process of slowly working through the images and ensuring they are all exactly as I want them. I'm even proofing every image onto Canson Rag Photographique using my Epson SC 10070 down at the office (although I have just taken delivery of an Epson SC-P906 for home, so that might speed me up).
This photograph is from the Bhutan - Myth volume. It was taken late one afternoon from the road. Featured is the Wangdue Phodrang Dzong and the small village cascading down the slope below. It's one of those photos that works best with a telephoto because you're looking directly into the sun and you don't really want all the foreground and surroundings - just the silhouettes. And if you have a friend with a hat to shade the lens, so much the better. 
As I work through the photos of Bhutan, I keep pinching myself that this is a real place. When you're there, it all seems 'sorta normal', but as I process the photographs and relive the experiences, I realise just how special it is. The benefits of travel aren't just in the photos we take - in fact, the photos are secondary to the experiences that become a part of us.
I have put together a little audio visual of my Bhutan - Myth series on YouTube which I thought you might enjoy viewing - the link is https://youtu.be/C9W5k3DJeBE.
And I would be remiss if I didn't remind everyone that the Landscape Photography MasterClass has been fully updated and you can purchase it with 10 easy payments. Details on the www.betterphotographyeducation.com website.
Details

Category: Almost Weekly Photo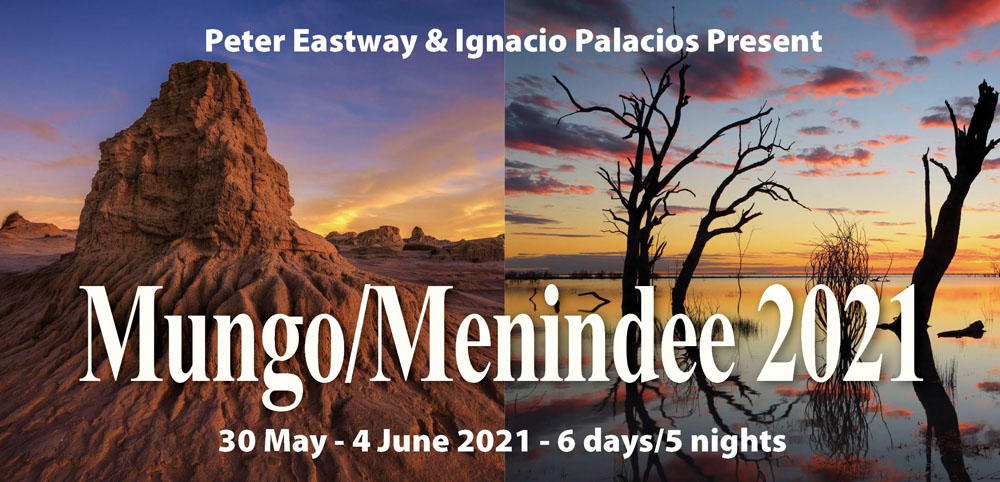 You've heard of Mungo and Menindee, but have you been there? Neither have we! So why not join Ignacio Palacios and me on a workshop of discovery and learn how finding and capturing photos really happens…
On many workshops, the locations are decided ahead of time: you just turn up when you're told and take your photos. However, how did the instructors work out where to shoot? What are they looking for? And what happens when you venture out on your own searching for photos – what skill sets are you missing?
This is why I'm suggesting you join Ignacio and me on a workshop of 'discovery'.
We know the locations are good. We know how to take great photos. We've organised the accommodation and a light plane. All you will need to organise is your own 4WD vehicle to get to the locations (we can help you team up with other participants) and pay for your own food and drinks (travel and food are not included in the price, so you can order champagne and lobster at the Mungo Hilton if you want to).
So, where did the photos above come from? iStock and they cost Ignacio a fortune. That's why we're keen to go so next time we can use our own photos!
Interested? Check out the itinerary on the website come along!
Details

Category: Almost Weekly Photo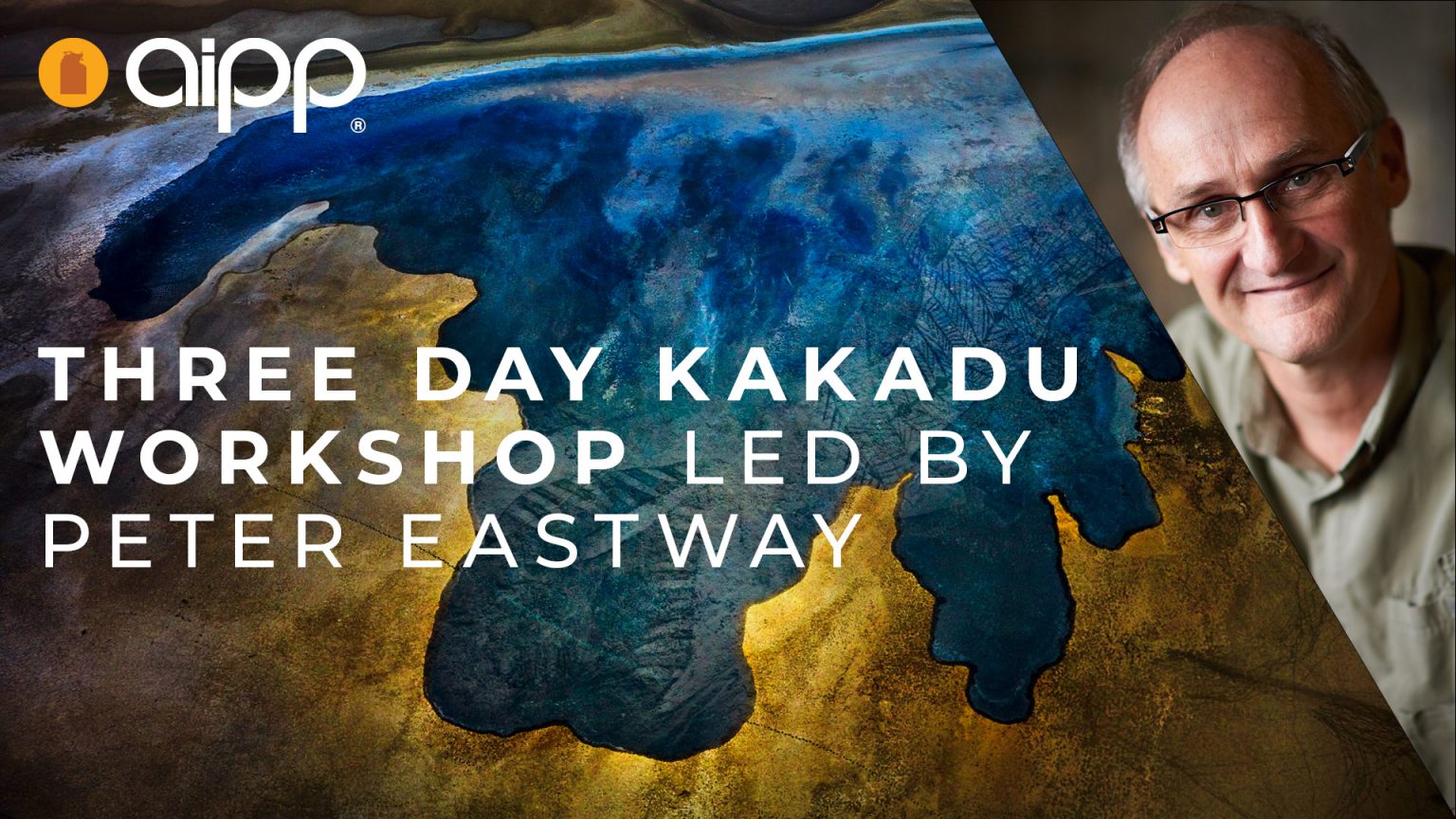 Are you suffering from travel withdrawal? Are you worried about travelling overseas? What about a quick trip up to the very north of Australia for a few days?
The AIPP has invited me to do a series of workshops in May this year. There's an evening talk in Darwin, a one day aerial photography workshop out of Darwin, and a shoot/post-production one day workshop as well. However, if you don't live in Darwin, it's a long way to go - so what about a three day workshop in Kakadu with me? The AIPP and NT Bird Specialists have put together a great itinerary and, if you made your way up north for this, you might also consider the other workshops as well.
Note, as this is an AIPP event, there are two prices - one for members and another, slightly higher price for non-members. However, as a reader of this email newsletter, I have arranged for you to get the AIPP membership price - just let the people know when you're booking. I think they might be asking for a membership number - use '2021' as the number if necessary!
If you're interested, here's where to find out more.
For the three day workshop, you need to book through NT Bird Specialists - https://ntbirdspecialists.com.au/3-day-aipp-kakadu-photographic-workshop-led-by-peter-eastway/
For the other workshops, you book through the AIPP, so start your investigation here and scroll down - https://aipp.com.au/events/