Details

Category: Almost Weekly Photo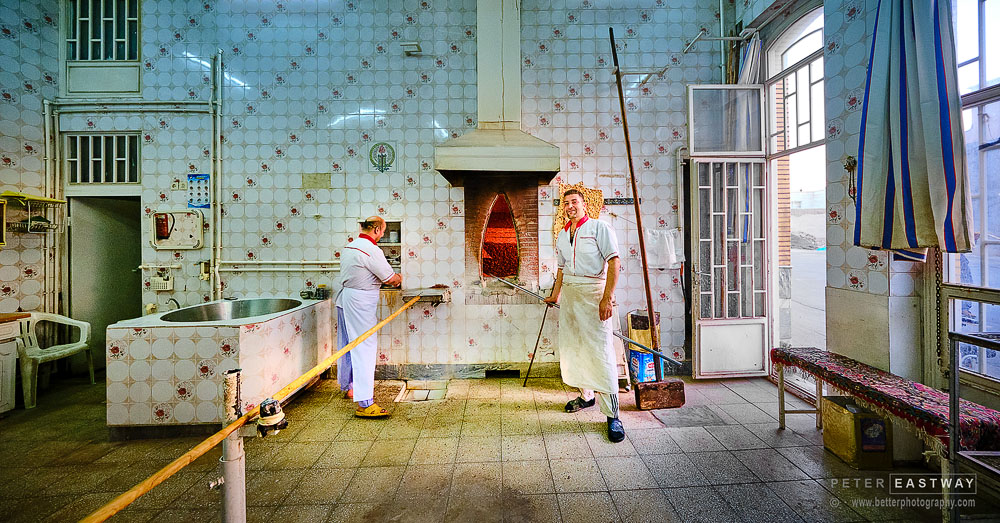 Bakery, Kashan, Iran
Fujifilm X-T3, Fujinon XF8-16mm f2.8 R LM WR @ 8mm, f6.4 @ 1/80 second, ISO 3200
There's a part of me that is really enjoying isolation. It's not that I'm anti-social or I'm getting tired of travelling, far from it. Rather, it's just so nice to sit down and work on photos that have escaped my attention.
A couple of weeks ago, a friend sent me her photo book of Iran - and I seem to remember it was only volume one of three that are planned. As I flipped through the pages and relived the photo tour through her wonderful photographs, there was a pang of jealousy - not because she had photos I didn't (and she did!), but because she'd made the time to edit the shoot.
My problem is that a week later, I received another photo book from another friend who had travelled to the USA with me earlier this year, and I had the same feelings. Some of us are lucky enough to travel to some pretty amazing places, it's almost a crime not to do something with the images, more than just a few blog posts or an Instagram feed.
On the plus side, I have designed a photo book on Antarctica and three on Bhutan while stuck on the ship a couple of months ago, so I will get there - if I have the time! I wonder if some readers are feeling the same?
On the ground, the people of Iran are incredibly friendly. We walked into this bakery with big smiles and our cameras - and were received with equally large smiles and a couple of loaves - or sheets - of wonderfully hot and tasty bread. I think if you're interested in street photography that regional towns rather than large cities provide more accessible opportunities. The locals have a slower pace of life and seem more responsive to an inquisitive photographer.
There were a couple of fluorescent lights above playing havoc with the colour balance, but by tweaking the colour temperature here and there, I'm actually quite pleased with the play of colour across the scene. Thank heavens I lead the photo tour to Iran with Nuran Zorlu - if I'd been with David Oliver, he'd be telling me to switch it to B&W!
Details

Category: Almost Weekly Photo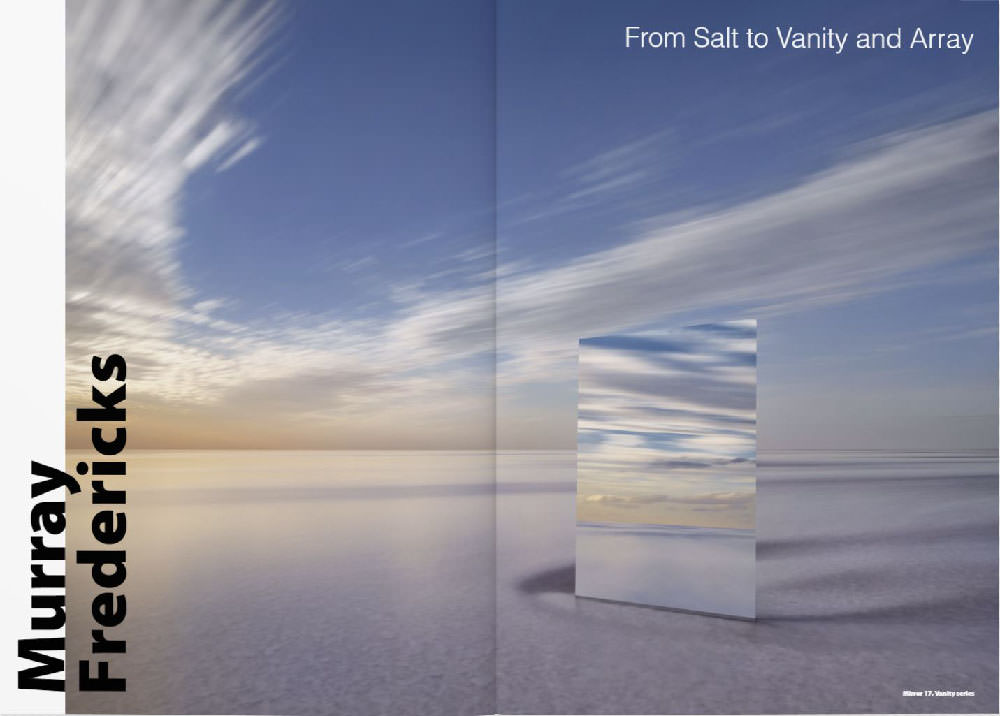 So, where do great ideas come from? And is every shot taken by a 'famous photographer' a winner? Australian photographer and photographic artist Murray Fredericks is well known for his amazing photos of the salt flats in Lake Eyre. One of his comments in this month's interview was really enlightening - and reassuring.
"I try a lot of different ideas, but only a fraction of what I shoot ever makes it into an exhibition or onto a website - and that's a huge part of working as a photographer. You have to fail 1000 times to get that one great shot.
"For me, a photograph has to be more than a record of a landscape. I want people to see a message in my work, not just the literal message of, 'This is the landscape'. It might be something as simple as the power inherent in nature or our response to that power.
"Many times with the mirror set-ups [for the Vanity and Array images], we took the photographs but got nothing. It was just a mirror in a salt lake. In comparison, the photos that made the exhibition are the ones which have something subconsciously engaging that holds people to the image."
I know when I lead photo workshops that a lot of the participants are a little disappointed that many of their photos don't work, but if only they looked on my computer to see how many duds I have as well. Perhaps a better approach is to think of our photography as practice, and every now and then we manage to play a perfect tune.
Better Photography magazine is full of ideas - ideas that will inspire you, console you and take you to new places with your photography. Don't rely on Google to dish you up something useful, try a subscription to our magazine today!
Details

Category: Almost Weekly Photo
Wangdue Phodrang, Bhutan
Phase One XF 150MP, 240mm Schneider Krueznach, f5.6 @ 1/2500 second, ISO 125
Cropping and framing can be difficult decisions to make. On my last trip to Bhutan with David Oliver and an intrepid band of photographers, I set myself a new task: to shoot with black and white in mind. Obviously with a digital camera, my captures are in colour, but it's an easy matter to convert to black and white during processing.
This photo had very little colour in it to start with, so it was a natural to convert to monochrome. The strong rim lighting on the distant dzong (temple) and the houses at its feet was made for a telephoto lens and I love the hint of a road coming in from the bottom left corner.
On the one hand, I think it's quite a simple composition. Essentially there are two lines: a middle diagonal which starts with the road and runs up the hill to the houses top right; the second is the line that leads from left to the centre where the dzong sits. I like the lines, but I'm unsure where to crop - or if I leave it as it is?
I know there's a photo in there, but I'm not sure if I should keep the road in: would the photo be stronger if cropped from the bottom because the road is a distraction? Or perhaps the buildings and trees on the top right are distracting, complicating the otherwise solitary strength of the dzong? Should I crop them out, but if I do, is the dzong too close to the edge of the frame? Or do I just crop some of them out? Or optionally, I have also shot this with a much wider lens - do I process that and include more of the road on the left and the village on the right?
I haven't made up my mind yet, but the current framing is in one of the three photo books on Bhutan that I'm designing up, primarily for myself. The books all laid out, but I hear that Momento Pro has been pretty busy recently, so I'm happily sitting on it for a little longer until I'm completely happy.
And making decisions like these is what I love about the process of photography. So much can happen after the initial capture, if you'll just give it time. #ilovepostproduction