Details

Category: Almost Weekly Photo
The latest issue of Better Photography magazine is now available online. It will also be on sale in the newsagents and posted to paper subscribers shortly (we have had a small delay with shipping). For online digital subscribers, you can login and download the magazine right now! And if you subscribe to the paper version and you'd like to get the online version for free, just email Kim (This email address is being protected from spambots. You need JavaScript enabled to view it.) and ask her to put you on the list.
Click here to visit the website - you will need your username and password of course!


Help Us With Our Special Offer
Better Photography magazine is available online as a cool flip-book or for download - and we'd love you to help us create even better magazines by subscribing to our online content. If you enjoy our eNewsletters, you'll love Better Photography magazine, plus you will get over 35 back issues packed with amazing content for free!
Even better, we have a special 40% discount offer this month - instead of $49.80, you can get the next four issues and over 35 back issues for just $29.80! Visit our Better Photography Education site (www.betterphotographyeducation.com) and use the coupon code BPHelper to get your online copies of Better Photography now!
Details

Category: Almost Weekly Photo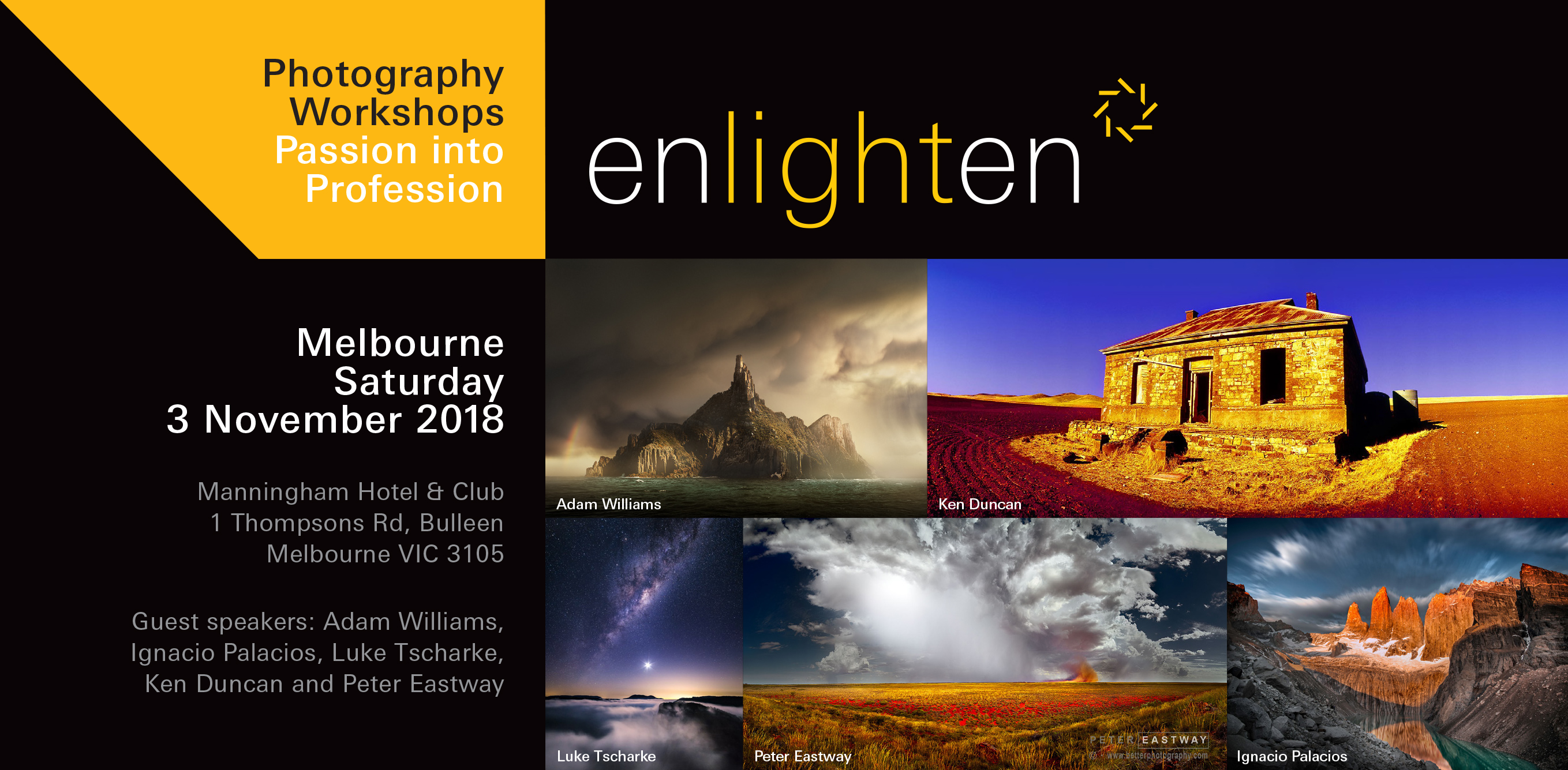 Last Chance for Tickets - Turn your passion for Photography into your Profession!
Join 5 renowned Australian Landscape Photographers for an action packed day of Business Planning, practical actions, steps and secrets to turning your Passion for Landscape Photography into your Dream Profession.
Ken Duncan, Peter Eastway, Ignacio Palacios, Luke Tscharke and Adam Williams who are experts in their respective fields, present the steps, techniques and secrets to establishing a successful career as a Landscape Photographer in 2018 and beyond.
Learn the Steps to Success!
The proven techniques that the Enlighten Speakers use for success.
Making your dream passion a career is not easy, but what is?
Whatever path you choose in life involves a lot of hard work, so you might as well choose one that you love!
Take the first step by joining us at Enlighten in Melbourne
More than just a Photography Workshop
Be inspired to take your photography from your passion and transform it into your Dream Profession! 
Price
$349
Where
The Manningham Hotel & Club
1 Thompsons Rd
Bulleen, VIC, 3105
When
Saturday 3rd November 2018
Time
Arrive 9am for a 9:15am Start
Workshop Finishes - 5pm
Meet the Speakers 5:30pm-6:00pm
For further information and bookings, click here
Details

Category: Almost Weekly Photo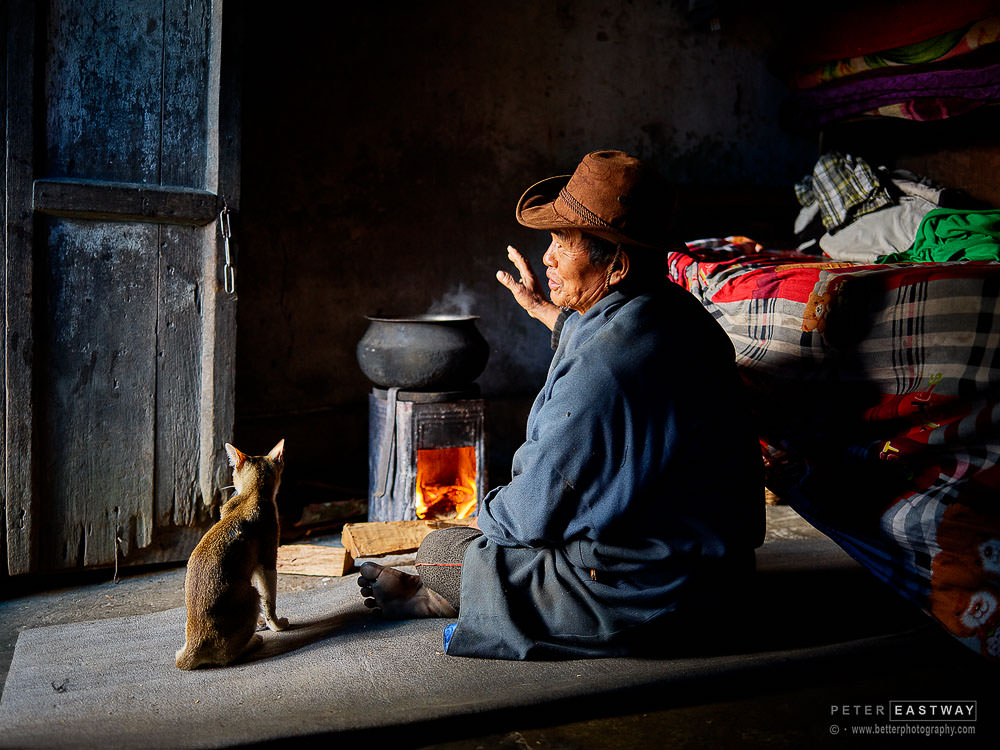 On the road to Trashigang, Eastern Bhutan
Phase One XF 100MP Trichromatic, 55mm Schneider lens, f2.8 @ 1/60 second, ISO 3200
While there are many things that define a great photograph, light is certainly one of the most important. Agreed, your photo should generally be correctly focused and exposed, camera angle and composition are essential, as is posing, gesture and nuance, but all of these are for naught if we don't have appropriate light.
On a travel day in Eastern Bhutan, we stopped in a small town and walked the streets. There was lots to photograph, but the light was overhead and uninteresting. We walked past this shopkeeper and said hello, but on our first pass, we couldn't engage with him. However, as we wandered back, our guide had introduced himself to both the shopkeeper and his wife and David Oliver had a smile on his face – so he was obviously happy with a couple of his shots.
The shopkeeper was front lit as we looked into his small store (you can see this in the proof sheet below), but I knew this same light photographed from the side would look a lot better. I asked permission to enter.
There wasn't much room inside but the 55mm lens (approximately 35mm on a full frame DSLR) was just enough to squeeze everything in. And I loved the light which was now pouring in through the door frame and illuminating the storekeeper beautifully as he tended his small fire.
In the proof sheet, you'll see a dozen frames of the subject. I took 16 shots in all, waiting for the gentleman to look out the door or to gesture in some way that made it more than just a photograph of a man sitting on the floor. In one frame, I have the cat looking towards me and I've often thought that I could easily drop it into the photo above. However, being a pure documentary photographer, that's something I would never do! :>)