Details

Category: Almost Weekly Photo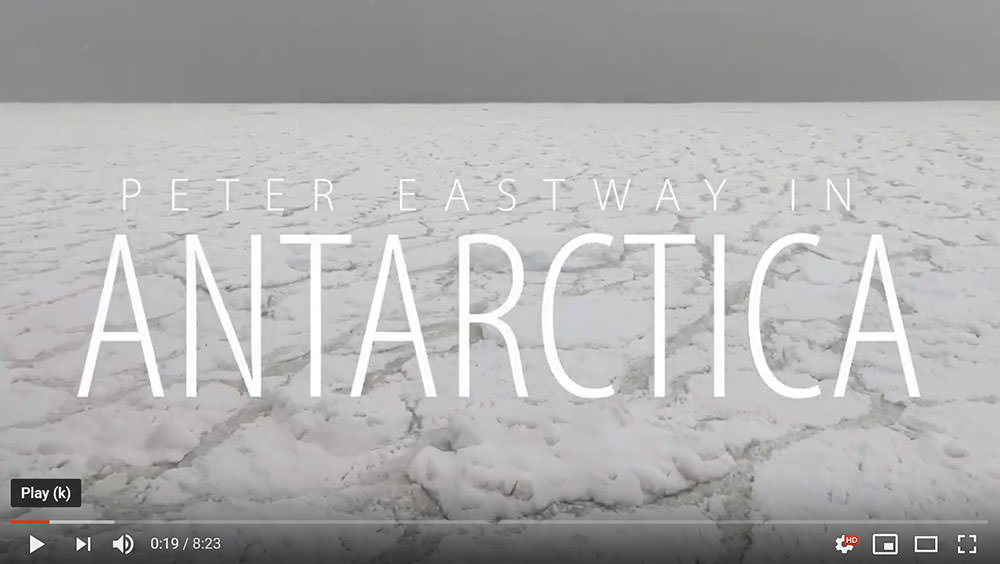 I've been playing around with video again and you can see a small production on YouTube detailing my last voyage to Antarctica and South Georgia with Aurora Expeditions. It was also my last voyage on the ageing Polar Pioneer, the diminutive ship being replaced by the larger, more luxurious Greg Mortimer next season. Gotta say I'm looking forward to it!
This is the link: https://youtu.be/ZszMPZIpK4k
This was my fourth voyage to Antarctica and it continues to surprise and impress. I don't think it will matter how many times I visit, the weather and local conditions are always so different, that familiar places never look quite the same.
For instance, I visited St Andrews on my very first voyage, but the weather or itinerary had disappointingly precluded us from landing on later voyages - until this time. And this time, I was disappointed not to be landing at Salisbury Plains (too much swell on the beach and probably too many seals as well), but the alternative the following day was to visit St Andrews.
And St Andrews was completely different to the first visit. Instead of a bleak overcast day, it was bright and sunny. Behind the beach we walked over luxurious green grass instead of bare earth and mud, and you could be forgiven for wondering if this really was South Georgia! And then there was the number of King Penguins. Being a little later in the season (December instead of November), there were probably double the number of penguins – I think the number was around 250,000!
What I love about lots and lots of penguins is the opportunity to take a pattern shot. It's the same photo, but everyone is different! And when you can combine the adults in black and white with the adolescents in orange brown, there is no shortage of patterns to play with. You'll see video versions of some of my stills in my little YouTube production.
So, enough with the writing! Where's the video? Check it out here!
Details

Category: Almost Weekly Photo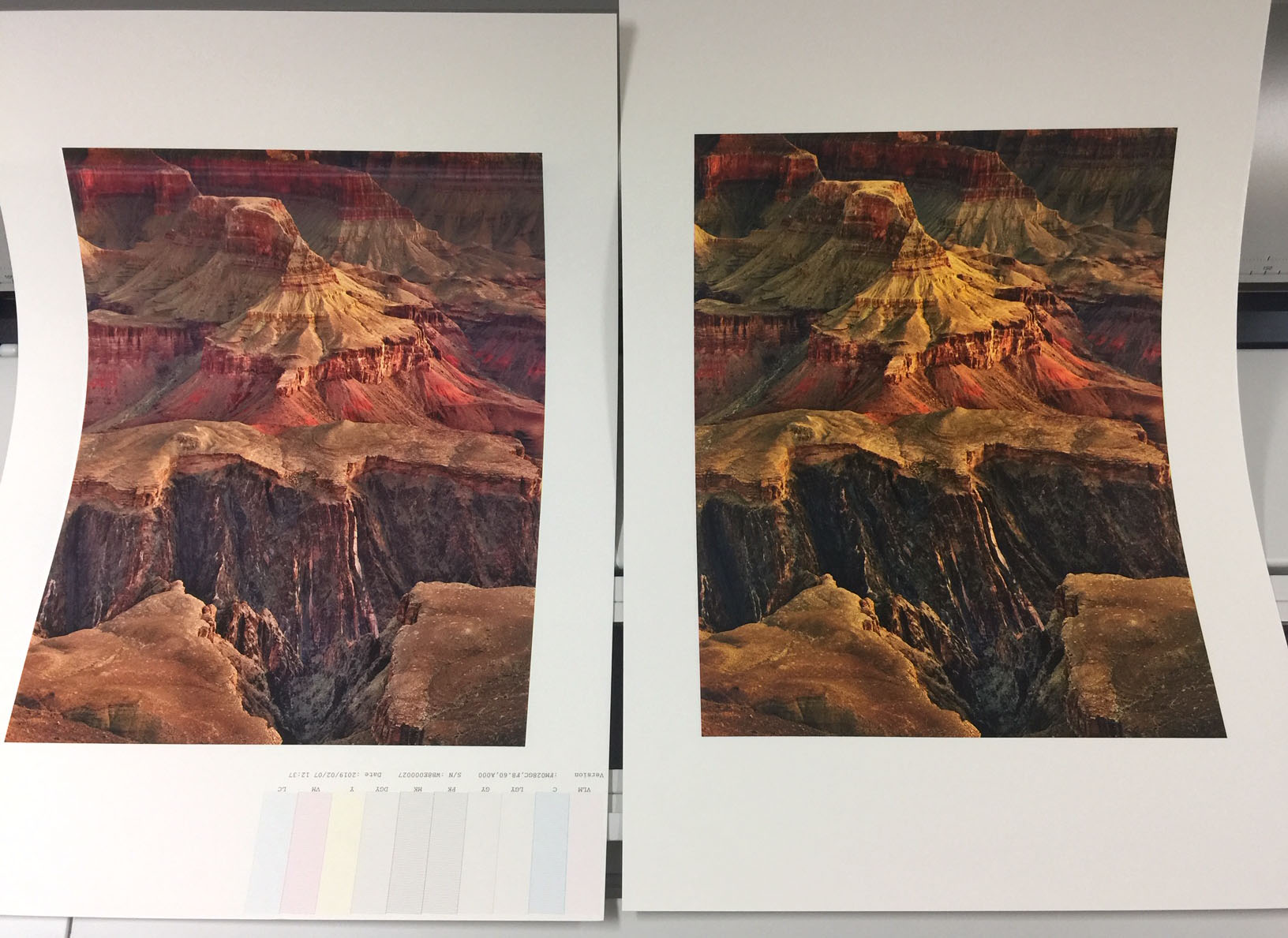 What do blocked print nozzles look like? No idea, but I know what a print made with blocked nozzles looks like – and so do you if you look at the examples above.
I am probably the worst photographer to own a printer. Experts will tell you that printers work most reliably when they are used regularly, but given I can be away on a trip for two or three weeks at a time, my Epson SureColor P10070 can sit idle for longer than it should.
So recently when I made a print after being away for a month, I simply turned the printer on, loaded the paper and pressed the button. That was a waste of paper – as you can see from the print on the left.
What I should have done was use all the modern technology built into the SureColor P10070 and done a nozzle check or let the printer do an automatic clean. I didn't and so the blocked nozzles prevented some of the ink from reaching the paper and the resulting print was rather lacklustre!
Fortunately, when the printing was finished, the SureColor was beeping at me, suggesting I clean the print head – which I did. A few minutes later, it reported the process was finished and the printer was ready to try again: the result you can see on the right which is a much better result!
I think making prints is one of the most enjoyable aspects of photography, when all your hard work comes together into something tangible. People often ask me if I have trouble making good quality prints and my answer is no, not if I do everything properly. Really, if you have the right equipment and set-up, making great prints is really easy.
So, what do you need. First up, you need a good quality monitor so when you edit your files, you're seeing an accurate rendition of what the photograph really looks like. I use EIZO monitors for this reason. Second, you need a good quality printer – but you don't need something as large as my 44-inch SureColor P10070. The SureColor P600 and P800 desktop printers will handle A3+ and A2 size prints respectively.
Finally, you need a good printer profile for each paper type you use. I get mine from Dr Les Walkling (www.leswalkling.com) and Kayell also provides them. These custom profiles make all the difference and give me the 'perfect print'.
If you have a subscription to Better Photography, check out Issue 93 and the printing feature which will explain everything you need to know. If you don't already subscribe, you can grab Issue 93 with an online subscription because all the back issues are available to current subscribers!! Click here for details!
Details

Category: Almost Weekly Photo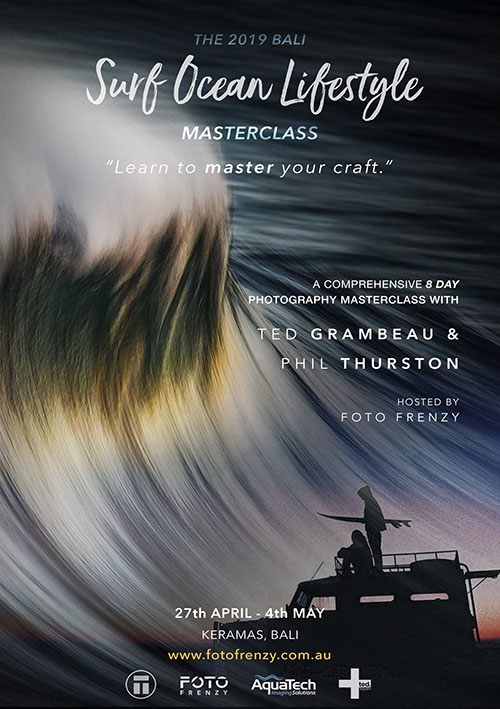 While there is no shortage of photo tours on the Better Photography website, I'm aware that there are a lot of other opportunities out there – including some I'd probably take myself given the chance!
For instance, legendary Ted Grambeau (who has featured in Better Photography magazine before) and Phil Thurston have teamed up with Foto Frenzy to present a Surf Ocean Lifestyle Masterclass, ideal for budding surf photographers and Instagrammers wanting to break into this line of work. It would also be a lot of fun for any photographer interested in shooting surf and lifestyle and, even better, you have to put up with the wonderful Bali weather and surf to do it! It's on April/May this year and Details can be found at http://fotofrenzy.com.au/workshops-events/surf-ocean-lifestyle/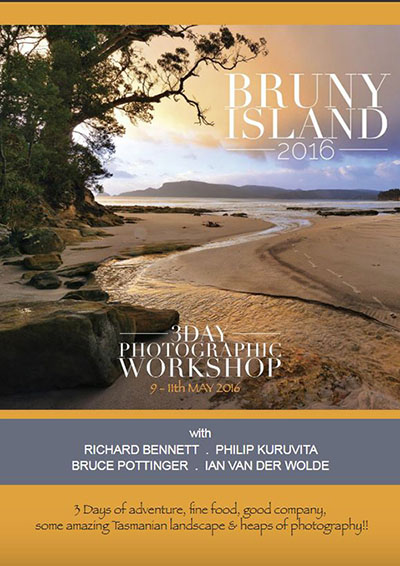 Down south on Bruny Island, Tasmania, at the end of March, you can be inspired by Richard Bennett, Phil Kuruvita, Ian van der Wolde and Bruce Pottinger. Bruny Island is a favourite of mine with some amazing landscape to shoot – and you won't get better instructors anywhere. They will even help you sample some red wine, I'm told!
The program is varied, but you'll be spending most of your four days shooting the incredible landscapes. You can find details on all the speakers' website – so try Richard's at https://www.richardbennett.com.au/index.php/workshops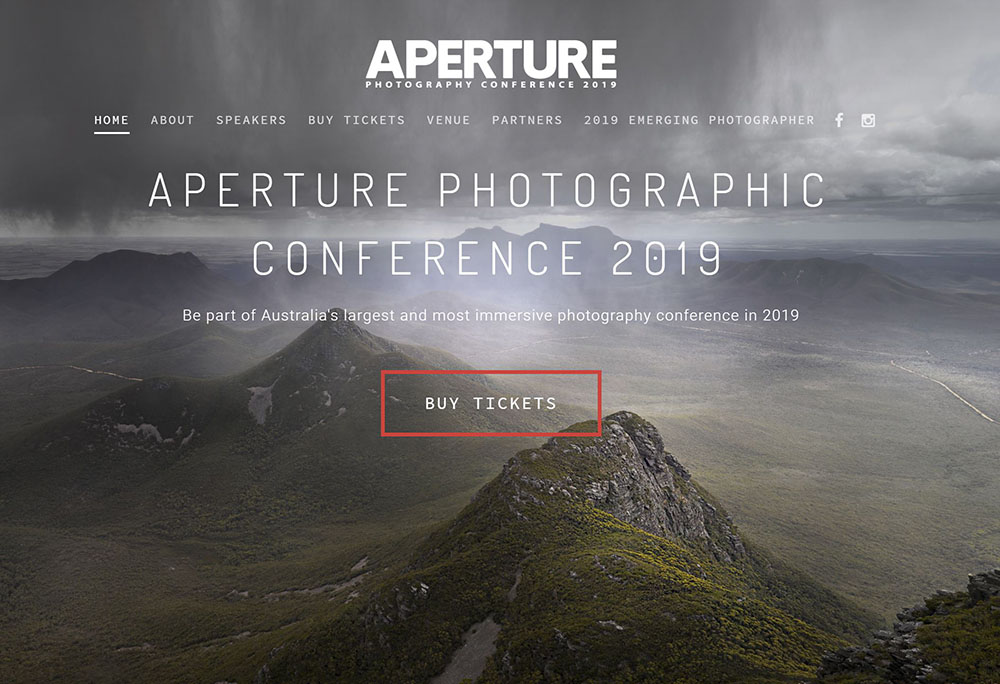 If a seated seminar is what you're looking for, check out the Aperture Australia Photography Conference which is to be held 22-23 June at the Sydney International Convention Centre. Speakers include Ami Vitale, Christian Fletcher, Tamara Dean, Stephen Dupont and Ray Collins and it will be hosted by Ray Martin.
The 2018 event was a great success and 2019 is shaping up to be better still. Better Photography can offer readers a $150 discount if they use the coupon code BETTER150. For more details, visit http://apertureaustralia.com.au/