Details

Category: Almost Weekly Photo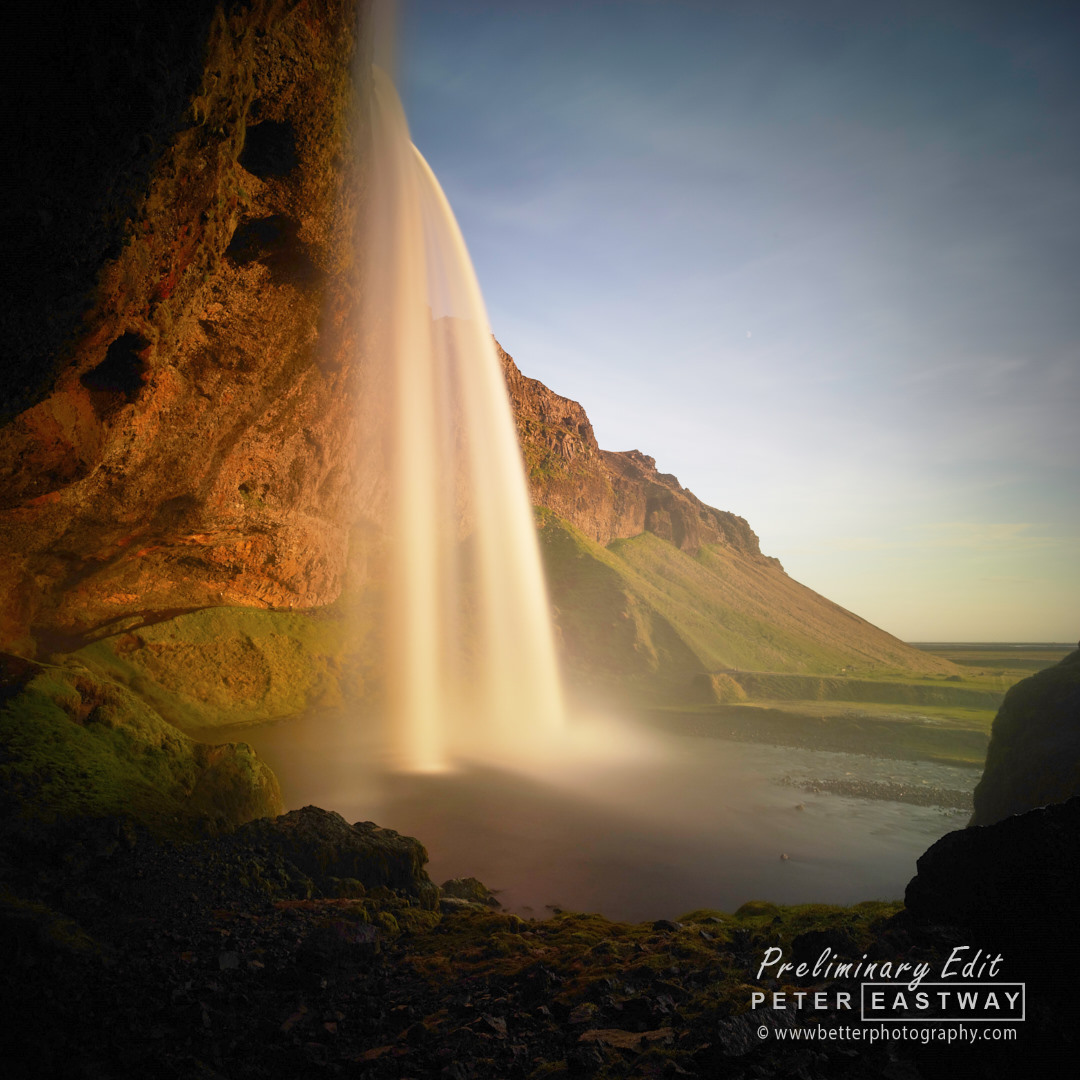 Peter's been travelling quite a bit this year, but he's really looking forward to presenting an Evening Atelier down at Dee Why – Tuesday 30 July at 7.00 pm!
He's going to present a series of images from Iceland and show some of the post-production used, he'll discuss Michael Kenna's work in the inspiration section, talk about using clarity selectively for better results, and at the end David Oliver is back with some new photos from Bhutan.
Don't miss it – at $9.95 including a cuppa tea or coffee, it's the best value evening in town! Click here to book.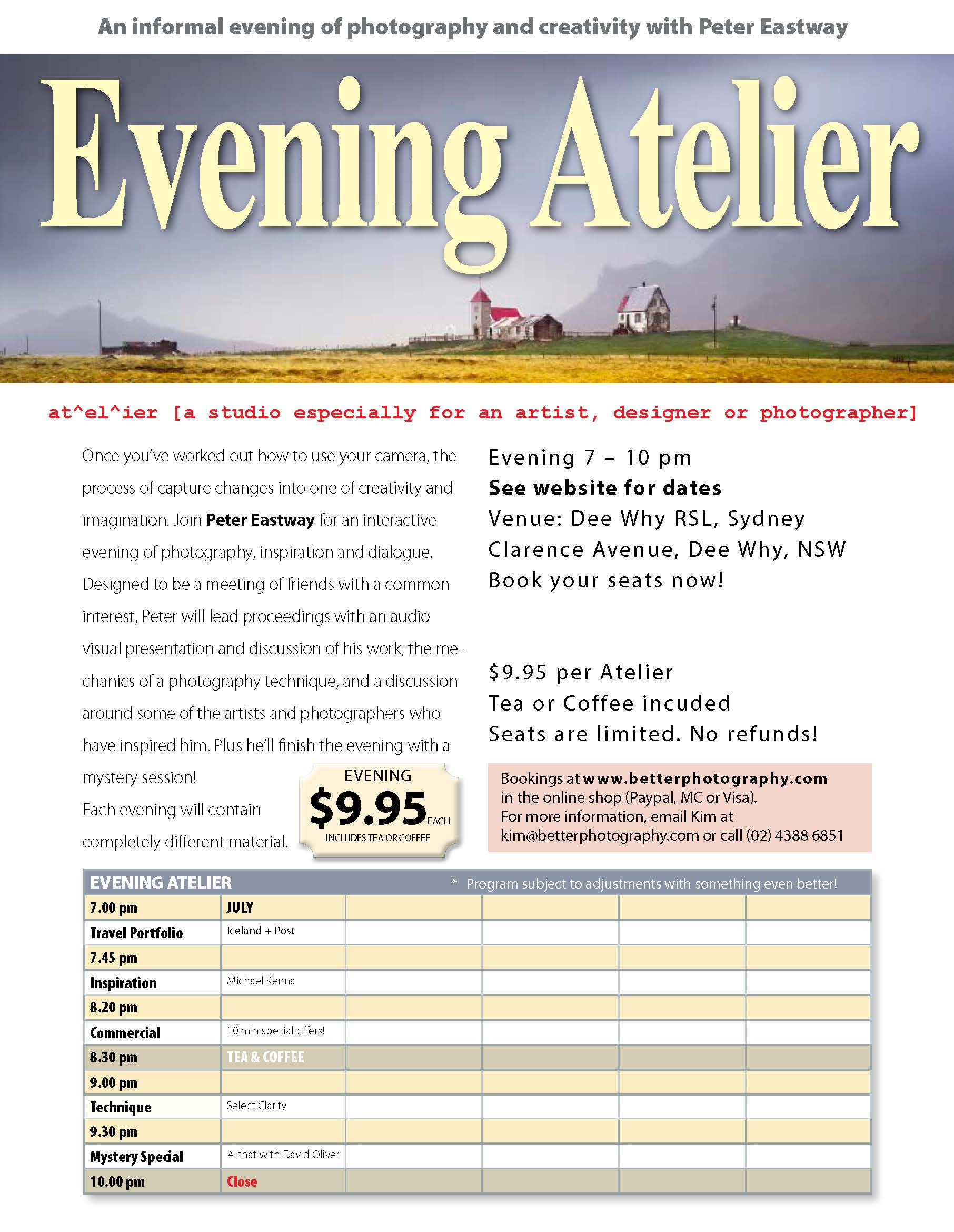 Tuesday 30 July 2019, 7 to 10 pm
Dee Why RSL Club, Clarence Avenue, Dee Why
To book, visit the Better Photography website, click here.
Details

Category: Almost Weekly Photo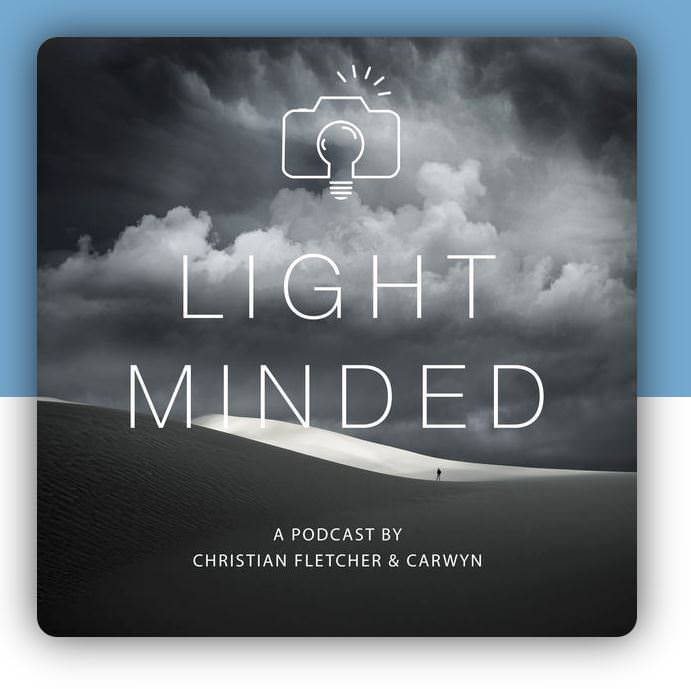 Podcasts are a great way to keep yourself entertained while you're editing your work in Photoshop or Capture One! Christian Fletcher has teamed up with Carwyn in Western Australia to produce the Lightminded podcast series for photographers - and it's free!
The first episode is between Christian and Carwyn, but in true Fletcher fashion, he expanded the speakers list to include 'friends' - such as Nick Rains, Tony Hewitt, Lau Norgaard (from Phase One), Julieanne Kost (from Lightroom). However, after starting out with friends of good quality, he has moved down to the second tier and asked me!
In fact, Christian was so desperate for friends they've put two sessions together with me, but what worries me the most about the recording is that I think I sound like Tony Abbott. Now, I did do constitutional law with Tony at Sydney Uni many decades ago, but surely that hasn't anything to do with it? Maybe I'm just sounding like an old bloke sitting up the back of the hall and saying it was better in the old days!!
In any event, have a listen. Have a laugh.  And here's the link to the Lightminded home page and you can choose which podcasts you'd like to listen to: https://www.buzzsprout.com/327884
Details

Category: Almost Weekly Photo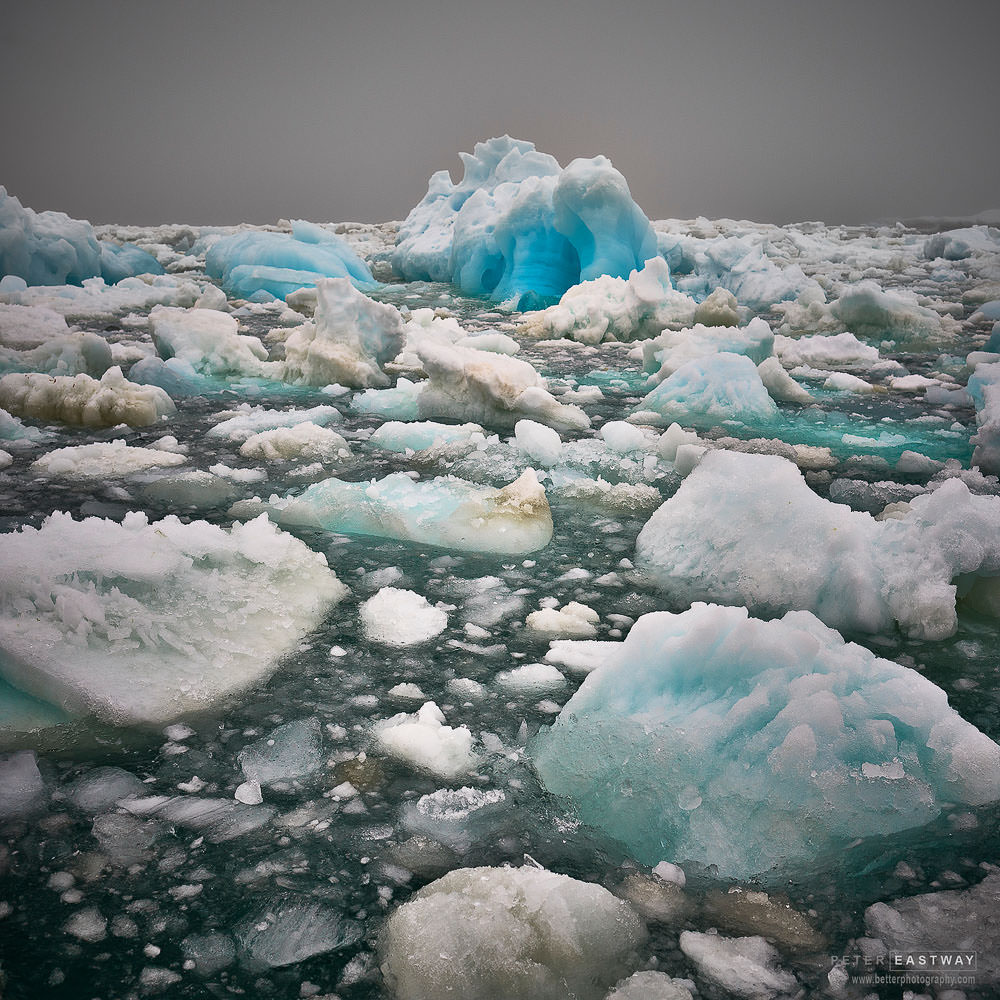 Melting ice, Isispynten, Svalbard
Phase One XF 100MP with 55mm Schneider lens, f8 @ 1/800 second, ISO 200.
What makes a strong composition? What makes an abstract? I've been sub-editing Len Metcalf's wonderful articles on abstracts and composition for Better Photography over the past few issues and he's given me (and our readers) lots to think about. If you're a subscriber, may I suggest you pull out the last few issues and have a read!
I'm suggesting this photo is an abstract. Yes, it's also a literal photograph with very little in the way of post-production (for me, at least). I've used some clarity in this version to bring out the texture in the ice and to separate the ice from the water, but at the end of the day, it's an abstract photograph that relies on the random positioning of ice. The only 'intentional' aspect to the composition is the placement of the large blue berg up the top which hopefully anchors the image.
I took 10 shots to get this one. The other 9 aren't nearly so strong. Why do I mention this?
A photographer who purchased my book, The New Tradition, pointed to a caption I'd written, where I confessed I'd taken around 50 shots to get the good one. For him it was a weight off his mind, because he thought that good photographers only needed to take one or maybe two shots to get it right. Maybe that's true for some photographers, but not in my case. And sometimes, when I'm there in the moment, I have no idea whether or not I have the best shot possible, so I keep taking lots of shots. It's not costing me anything except a little more time selecting the best frame from multiple ones later on.
These days, with so many photographers taking so many great shots, to produce images that stand out, we really need to get our compositional balance working and sometimes, especially with moving subjects like this, lots of photos is the best way to achieve success.
This is shot up in the north of Svalbard on a photo tour I did with Kevin Raber last year. Kevin and I are returning there next year in August if you'd like to join us - but berths sell quickly on our ship, so jump in soon! For more information, check out my Svalbard video here or by visiting the www.betterphotography.com website and looking for the workshops link.