Details

Category: Almost Weekly Photo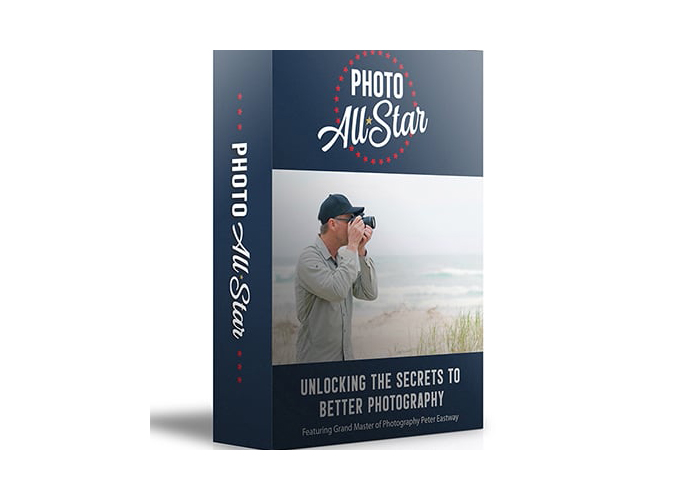 As you're a Better Photography reader, you probably have a pretty good understanding of the exposure triangle - how the aperture, shutter speed and ISO work together to give us creative control over our exposures.
On the other hand, you might like a refresher, so I am taking the liberty of letting all Better Photography readers know that I've put together a video on the exposure triangle with Mark Condon from Shotkit (www.shotkit.com), under the Photo All Star banner. It's a new venture and it's aimed at photographers who have migrated from a smart phone to a proper DSLR or mirrorless camera.
The introductory page all about the exciting video course can be found on Mark's ShotKit website here.
You can also check out the introductory video here - or click through to the website by reading more...
Details

Category: Almost Weekly Photo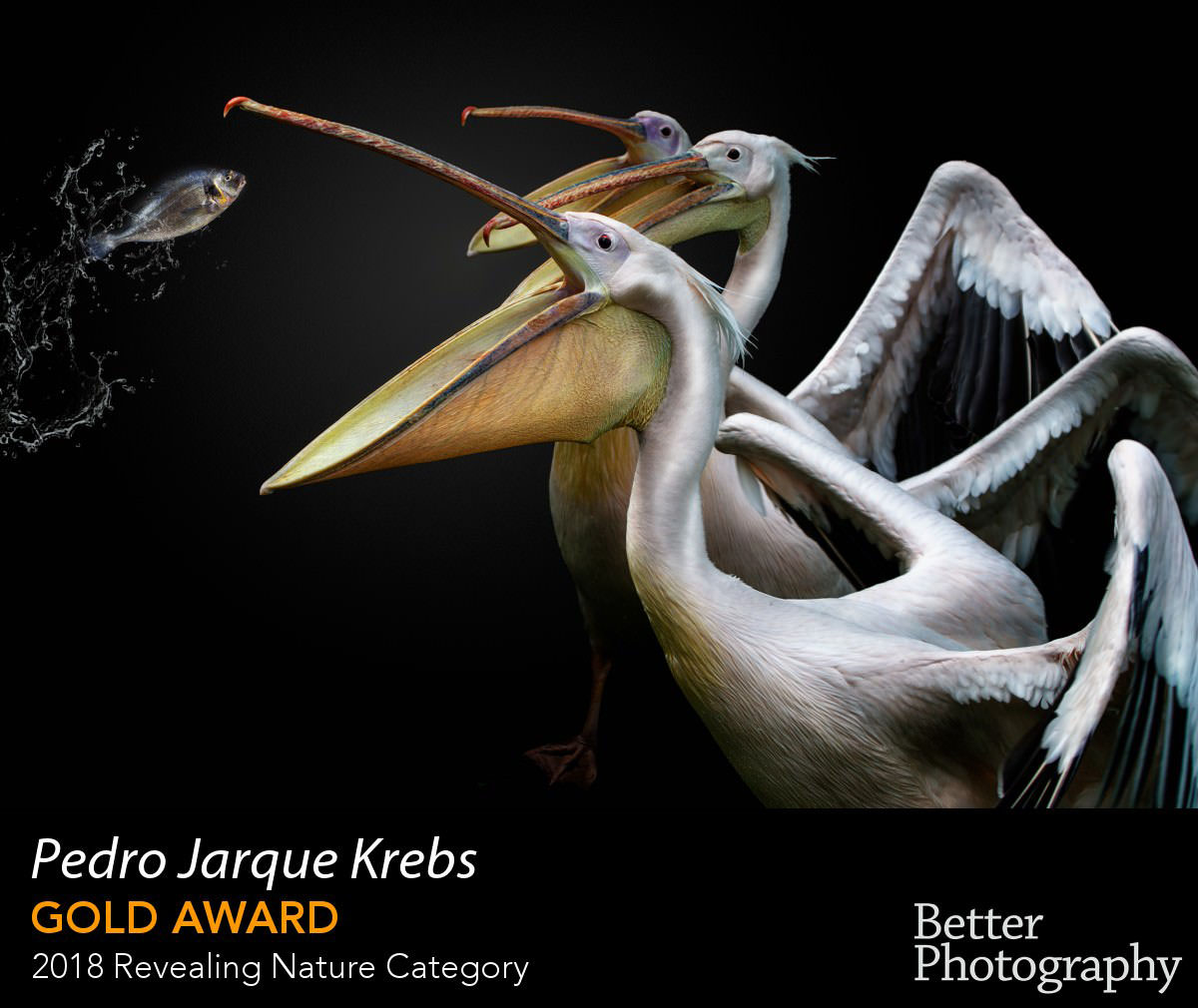 Gold Award by Pedro Jacque Krebs, winner, Revealing Nature category, 2018 Better Photography Photo of the Year Award
I have yet to get four gold awards at the Australian Professional Photography Awards. Every year, I pack away four gold prints and hope the judges agree with me.
They never have!
No matter how experienced you might be or how many awards you've won in the past, entering photography competitions remains an important part of my development as a photographer - and it can be the same for you too.
My co-judges, David Oliver and Tony Hewitt, are also AIPP Grand Masters of Photography. They also enter APPA every year. And we have a little wager on the side with the lowest scoring photographer buying lunch for the other two.
As judges, we think it's important to know what it feels like to win and to lose. We all know what it's like to get an entry with no award. We also remember what it was like to get our first bronze and silver awards. And the excitement doesn't change with experience.
We're realistic that winning a category or the overall competition is a matter of luck because we have no control over how good other entries might be. However, we can judge our success by how many silver or gold awards we get. At our level, we expect to get silvers (unless we're testing something different, which is shorthand for saying we didn't even get a silver)!
But what about you? How did you go last year and can you do better this year? If you get bronze awards easily enough, then perhaps your challenge is to get four silvers? Getting lots of silvers? Then welcome to the club in trying to get lots of golds. And if you do find the secret, please remember to share it with me!
Entries into the 2019 Better Photography Photo of the Year Awards close on 15 August 2019, so there's still time to enter - and who knows, you could be part of the $17,000 prize pool too! For more details, visit www.betterphotographyphotocomp.com now!
Details

Category: Almost Weekly Photo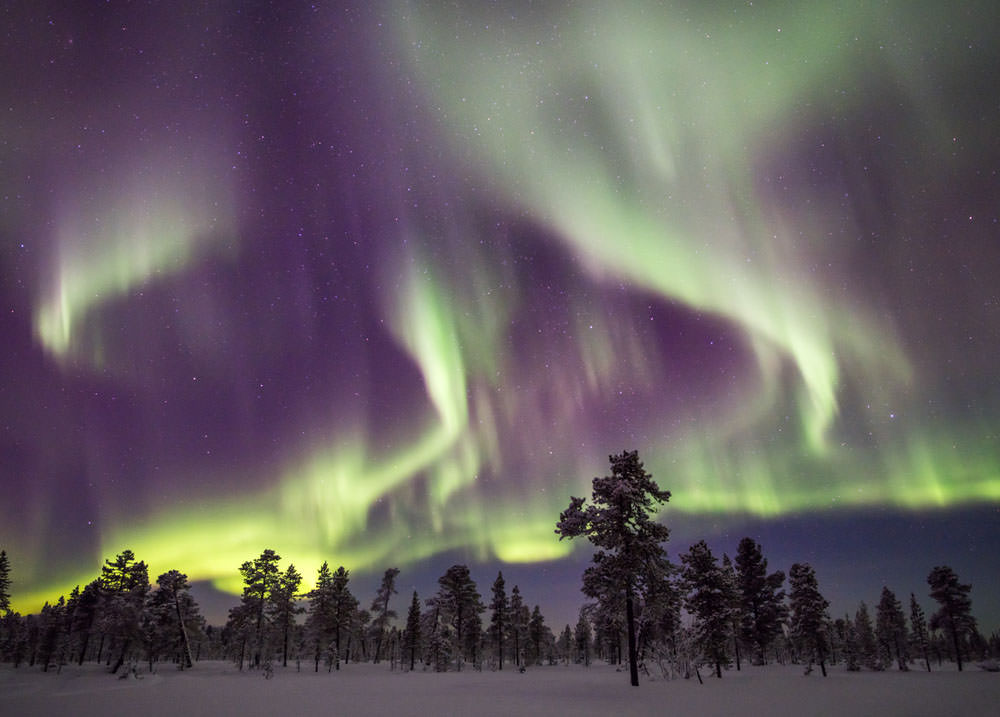 Many photographers have the aurora or Northern Lights on their wish list and there's no doubt it is an amazing experience. David Evans, the editor's 'partner-in-crime' for the International Landscape Photographer of the Year Awards, is not only a consummate landscape photographer, he's an expert guide through the colder climes - especially Swedish Lapland.
Says David, "When you're right under the aurora oval and you get a Kp 6 or 7 (the image above was a 6), then it isn't about camera trickery - it really is as bright to the naked eye as in this photo! Well, almost!
"The biggest challenge is the movement of the aurora itself, when it's dancing and moving about quickly. You don't want it to be too blurred. As such, this was underexposed deliberately at 6 seconds and ISO 1600 to freeze it as much as possible, without getting too much noise. I used a Pentax 645Z with a 28-45mm lens and then brought up the shadows in Adobe Raw Converter. To finish I added a bit of lens correction in Photoshop.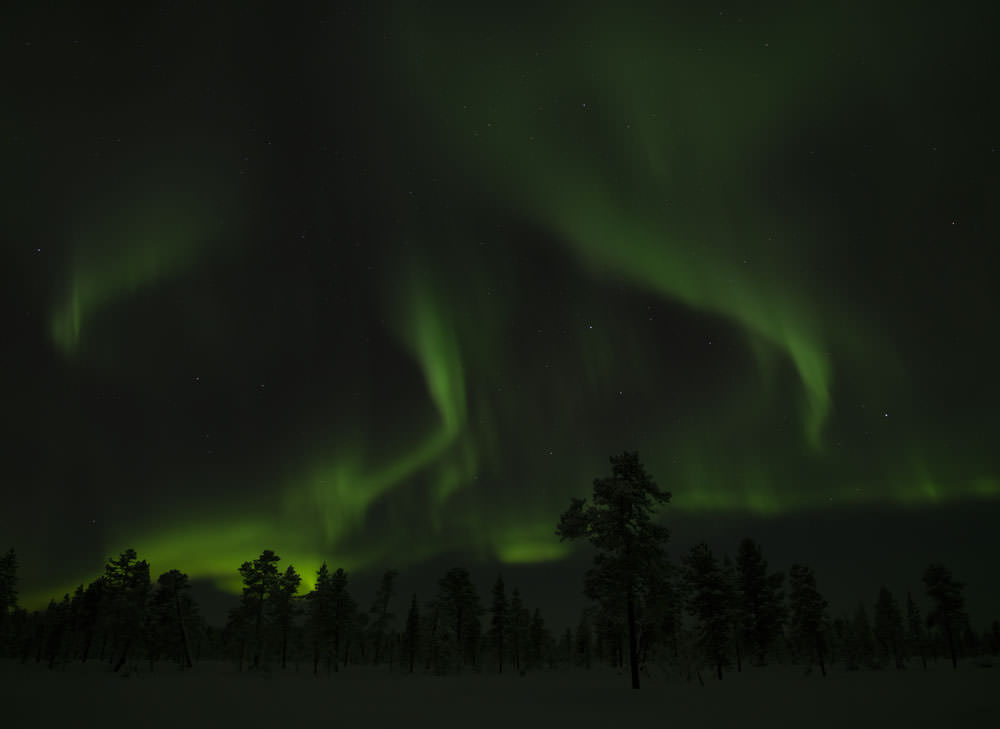 The raw file before processing - underexposed intentionally so as not to blur the aurora too much.
Full details of David's photo tours in January 2020 are here: https://travelentropy.com/swedish-lapland-aurora-borealis-photography-tour/ and there's a photo gallery there as well. Check it out!