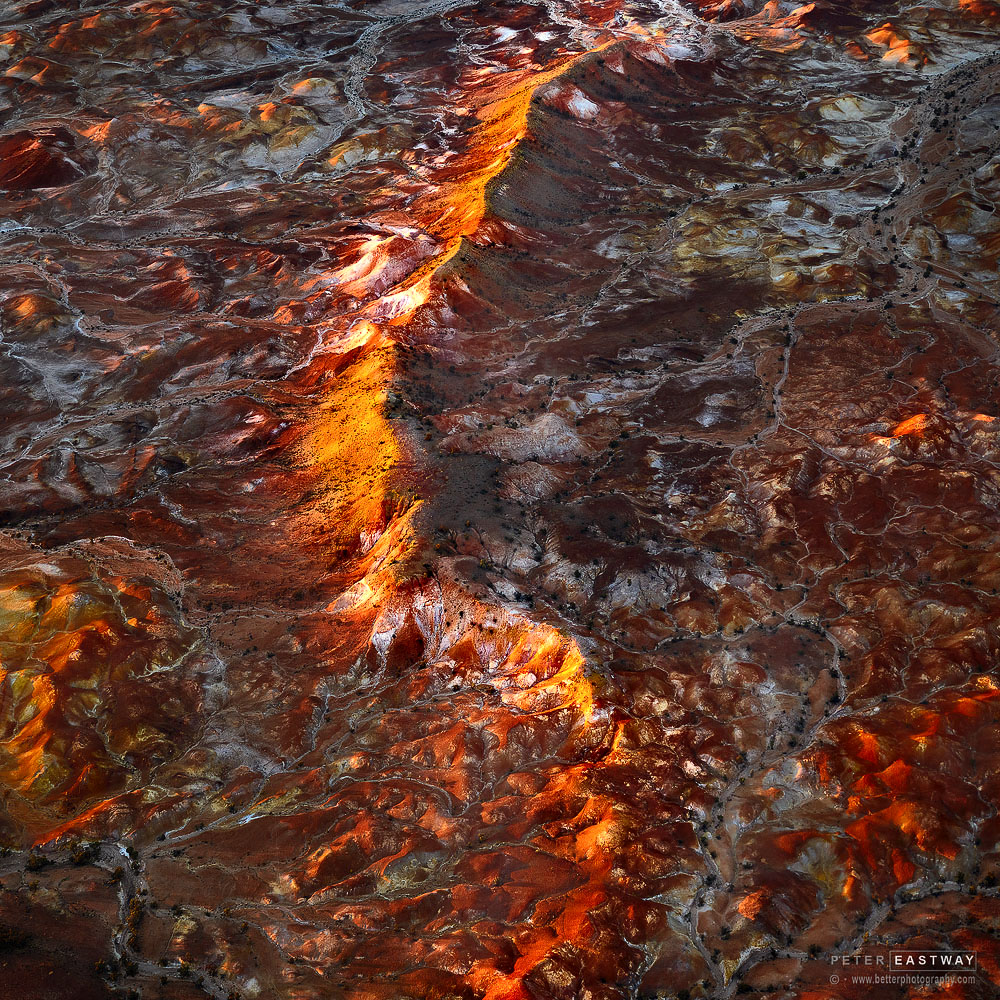 Painted Hills, taken during my trip to Arkaroola earlier this year.
Phase One XF 150MP, 80mm Schneider lens, 1/500 second @ f3.5, ISO 320.
Why is it so hard to know who took a photo in a magazine or on a website, yet the author of the story (or words) that the photographs accompany is always attributed?
In Australia, moral rights requires a publisher to credit the photographer and it's not something they can generally weasel out of. However, there are lots of grey areas, such as advertising pages which the magazine publisher doesn't produce or when a photograph is purchased from a stock library, because sometimes the stock library doesn't tell you who the photographer is!
However, often when a publisher does attribute a photographer, why is the photo credit tiny and tucked away where it can hardly be seen (e.g. in the gutter of a magazine), while the author of the words is up big, bold and at the beginning of the story?