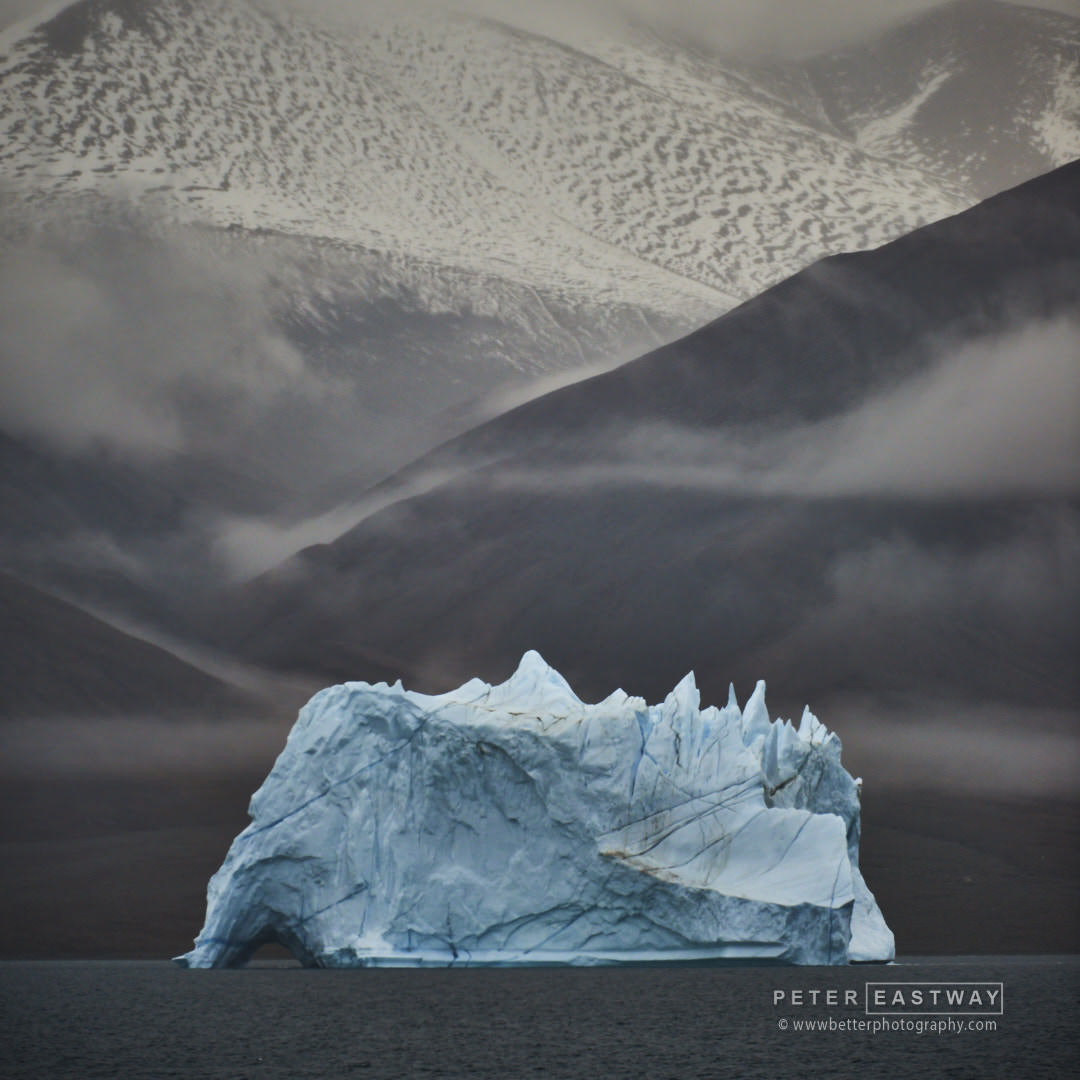 Iceberg in the Arctic
200mm lens, f4 @ 1/500 second, ISO 500
This year, I have two voyages planned, one to the Arctic with Kevin Raber in search of Polar Bears, the second down to Antarctica with the Polar Pioneer. The expedition ships we travel on are smaller and give us easy access to shore and it's usual to make at least two landings a day, weather permitting.
But even so, one of the huge attractions of shooting from a ship anywhere in the world is its non-land-based point of view. In some ways, we have no control over where we're going, but we do have control over which side of the ship we stand (or perhaps it's up the bow or down the stern). We are in constant contact with the elements and invariably we'll encounter some wonderful atmospheric conditions.
I find my time on board a ship is pretty busy. Cameras are always left on the bed/bunk (or stowed away if there's a bit of a swell running), ready for action. Sometimes it's a sprint from the bar to catch the light, but more often than not, it's a wonderful few hours watching the world pass by out on the deck. Photography from a ship is very gentrified!
These photographs are of the one iceberg (above and below), processed slightly differently and taken from different positions. Both are using a telephoto lens which compresses distance, bringing the background mountains in closer to the iceberg. I guess I'm not quite sure whether I like the darker rendition (above) or the lighter one, or does it really matter?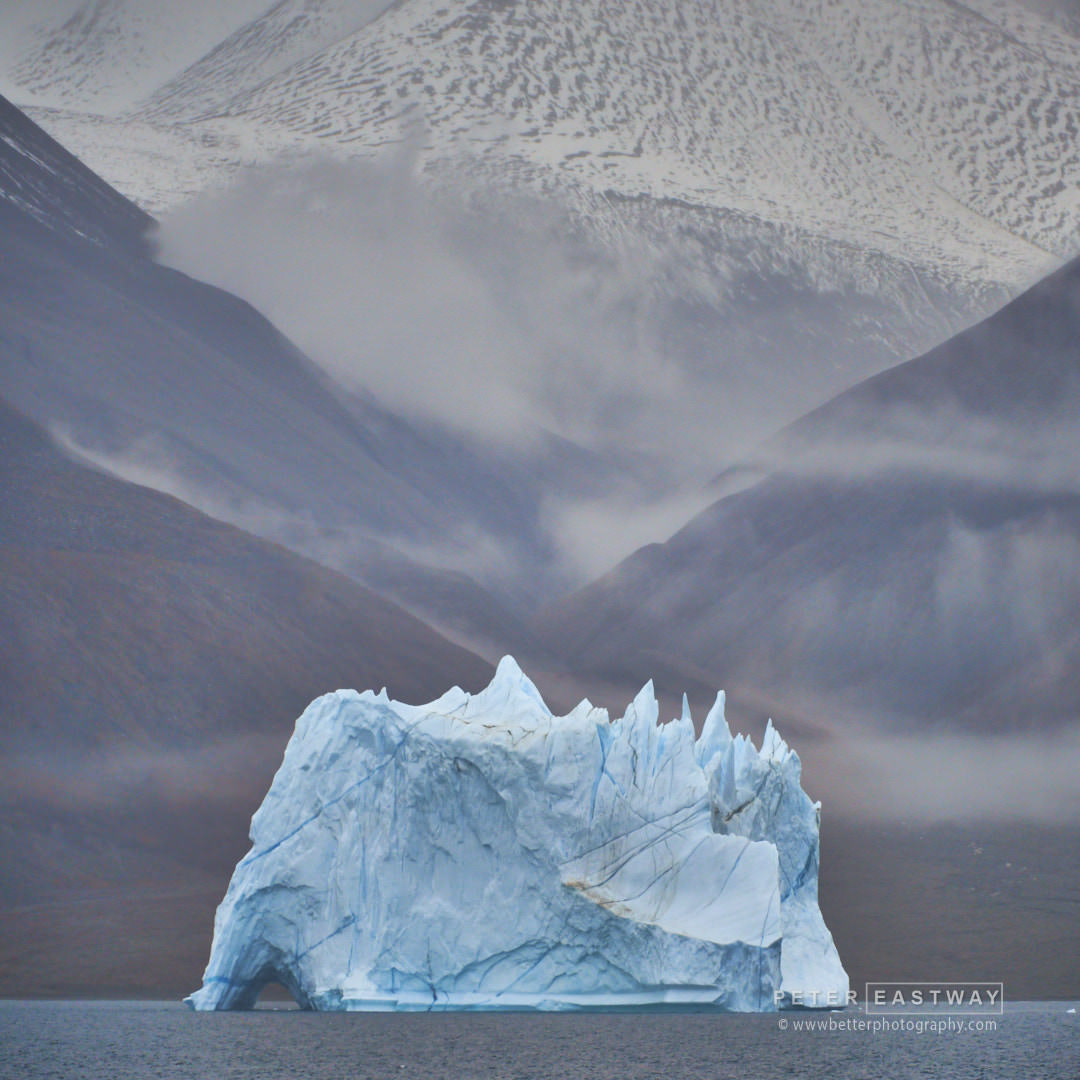 A different view with a different treatment.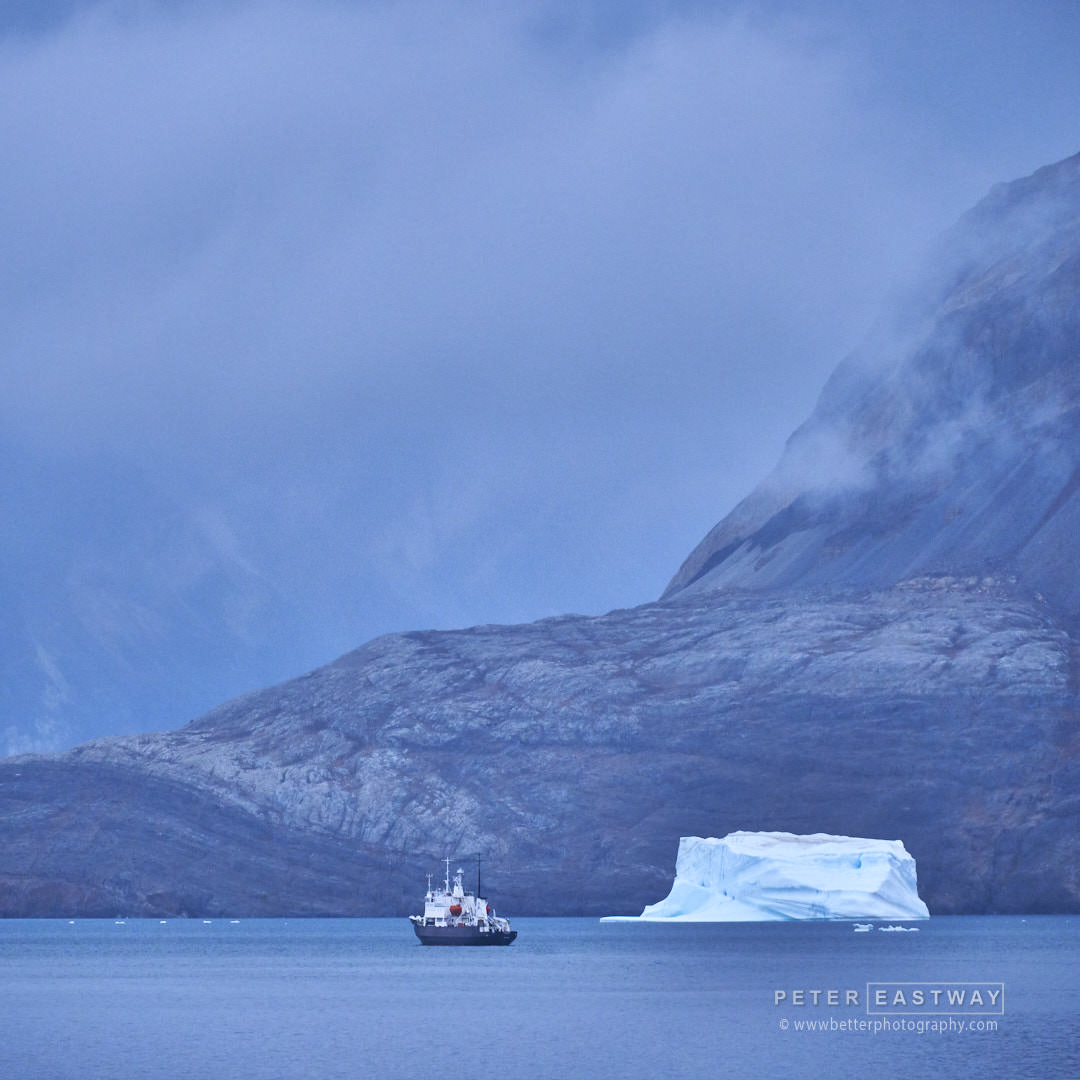 The Polar Pioneer. It's a different iceberg too!