Ceremonial details, home temple, Tshangkha, Bhutan
Canon EOS 5DSR, 300mm lens, 1/160 second @ f2.8, ISO 3200
Most photographers would consider a 300mm lens something you generally use outside for sport and wildlife, especially if it's a large, f2.8 lens with its huge front element and over-sized lens hood. (And do keep that lens hood on as it is so important for maintaining image quality and reducing flare.)
However, I found it a wonderful lens to use indoors during a religious ceremony in a home temple in Bhutan. David Oliver and I are currently travelling through Bhutan on a photo tour, but these photos were taken a couple of years ago on our last trip.
At first, I felt a little awkward holding such a large lens in what was a small space, but once I had the viewfinder to my eye, I forgot about how I looked and concentrated on all the great details in front of me. The advantage of the telephoto was that I could get in very close without physically intruding on monks and their space (and getting in the way of the other photographers). But there are a couple of tricks.
As you can see, it is pretty dark in places, so my exposures were quite long. I use Auto ISO on my camera with a minimum of 1/60 second shutter speed and a top ISO of 3200. Add in the wide aperture (f2.8) and image stabilisation and the photographs are acceptably sharp.
You'll also see one photo taken with an 11mm ultra wide-angle that gives you a sense of where I was sitting.
When it comes to street photography and photojournalism, a lot is written about the 35mm and the 50mm as being great lenses, but I've started to think a 300mm works pretty well too! And while in previous years a large 300mm lens might make you a little obvious, these days most people hardly give it a second glance. That's one advantage of everyone having a camera on their phone - we're used to photographers!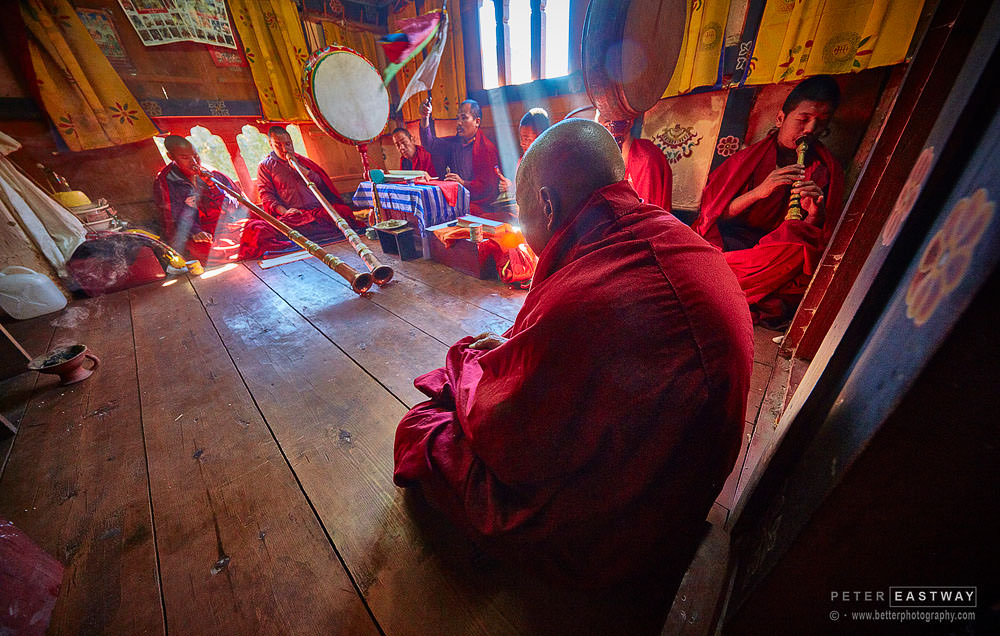 This is taken with an 11mm wide-angle, showing you how close we all are.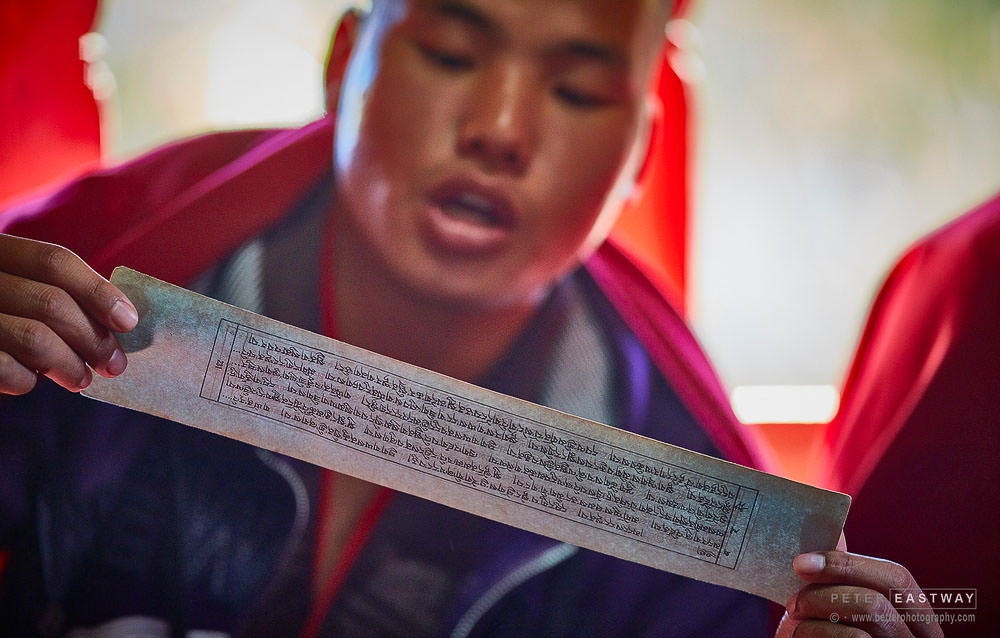 Detail photos taken with the 300mm.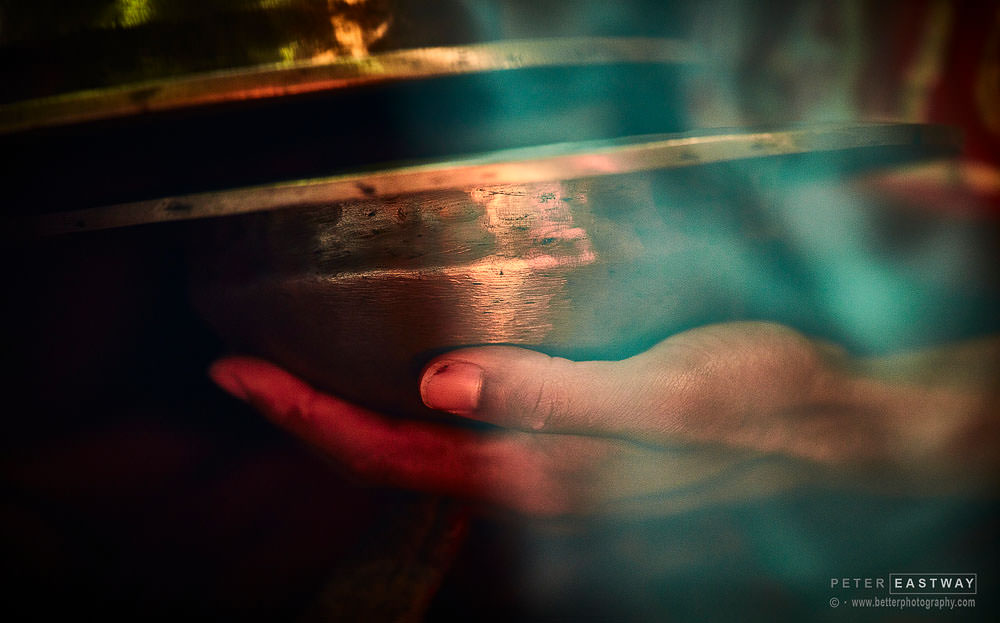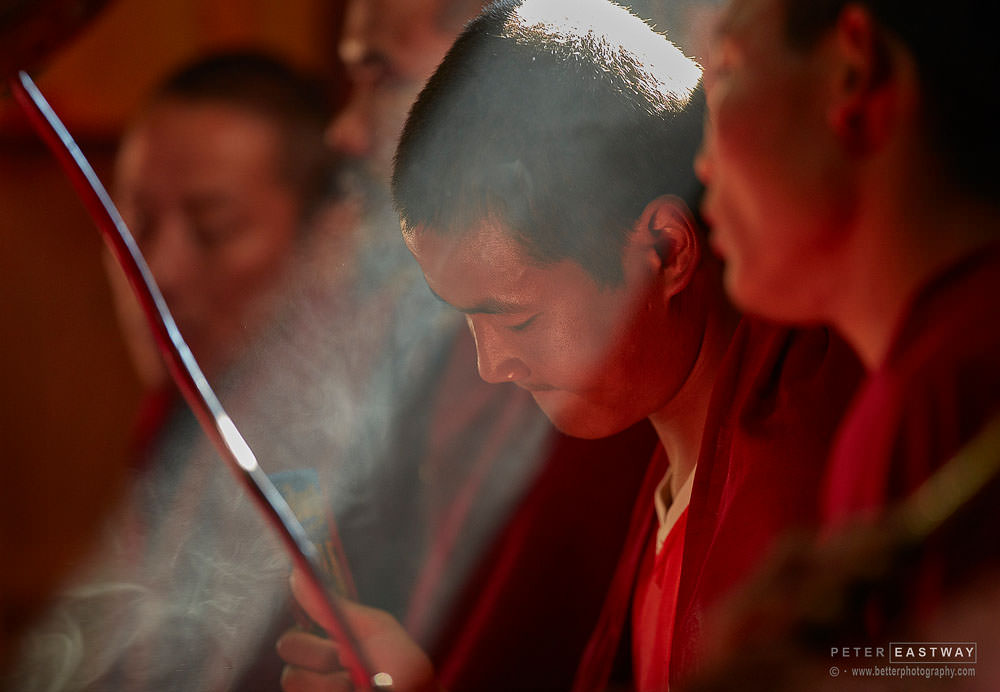 And if you're interested in a photography workshop in the next 12 months or so, I have places left on trips going to the New Zealand 'Middlehurst', Antarctica, Canada, USA, Iran and Bolivia. Full details on the Better Photography website!