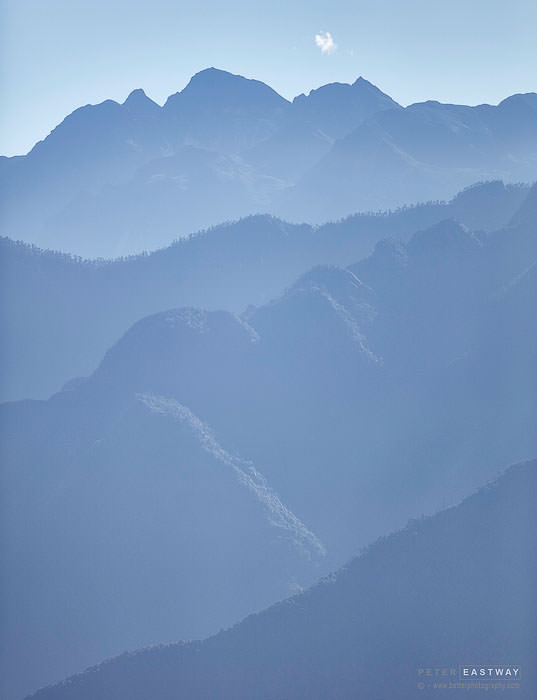 Bhutan
Canon EOS 5DSR, 300mm lens, 1/2000 second @ f2.8, ISO 100
We're told that the best times of the day for landscape photography are early morning and late afternoon, often pushing into pre-dawn and post-dusk twilights. There are a couple of reasons the light at these times is 'superior', beginning with the angle of light as it rakes across the landscape, and also because the light has a colour to it which can be warming and flattering.
The corollary is that landscape photography in the middle of the day is not good. The light is said to be harsh, the colour 'sanitised' and the three-dimensionality is reduced. This is generally true, but not always.
As you read this, David Oliver and I are driving through Bhutan on a photo tour. The accompanying photos were taken on a previous tour and you can see they were taken in the middle of the day. Why?
On a couple of the days, our road takes us over high passes and some pretty dramatic scenery in the Himalayan foothills, so it's the time we are there fitting everything else in. But this is the key point: we're in the mountains, so the sunlight is raking across the sides of the ranges, just as it rakes across the flat earth at sunrise or sunset. Shooting in the mountains can be great at almost any time of the day if you're looking in the right direction.
The haze comes from the trees and isn't smoke or pollution. It softens the shapes and I've intentionally kept the landscape light in tone. However, as you'll see in my next post, back lighting in the middle of the day can also work.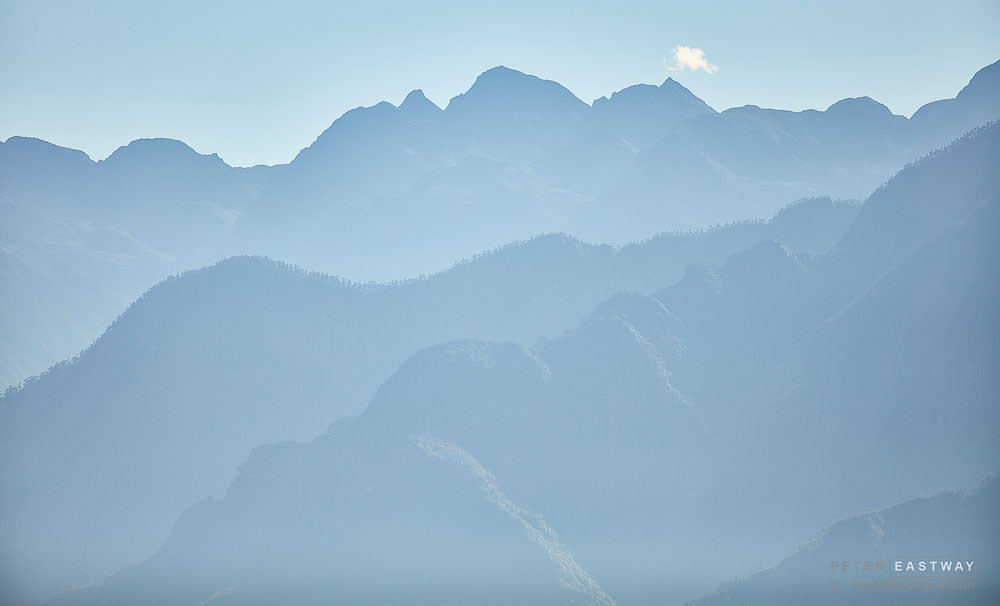 Another version of the Bhutanese mountains in the middle of the day.
And if you're interested in a photography workshop in the next 12 months or so, I have places left on trips going to the New Zealand 'Middlehurst', Antarctica, Canada, USA, Iran and Bolivia. Full details on the Better Photography website!