I'm a very, very happy photographer! I've just opened up one of the 10 advance copies of The New Tradition that were flown in, ahead of the main shipment which is due later this month.
I'm also panicking a little because I have 1000 copies of them arriving and there's not enough room in the office. We're thinking downstairs in the garage, but Kathie is a little worried it might be damp, so we've got a spot under our stairs at home to store a lot of them. I can't help thinking about the joke I always tell when giving workshops on book publishing:
How do you know you have a professional photographer near you? His car is parked on the street because his garage is full of photography books he hasn't yet sold!
Fortunately, my car will still have a place in the garage and we've also sold several hundred copies to wonderful readers who have pre-ordered a copy, no doubt feeling concerned about my potential storage issues!
But back to the book. I LOVE IT! Okay, so I'm biased, but I've spent 10 years (on and off) putting it together, during which time I imagined what I wanted in a book. Most importantly, the print quality had to be first rate – and it is! Second, the book needed to feel substantial and valuable when held in the hand – and boy, does it! It's a big, heavy tome printed on the finest art paper, a french-fold dust-jacket and securely cocooned in a protective postage case.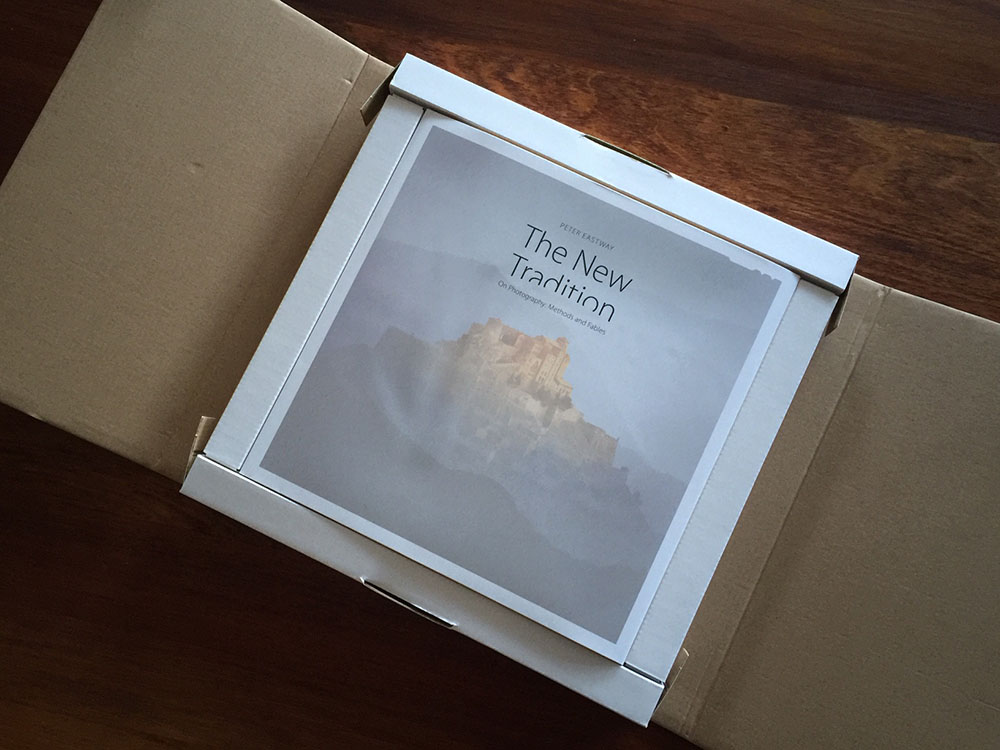 What I find with publishing is that when a book or magazine comes back, you see all the shortcomings, most of which fortunately fade in time. Reviewing older books and magazines, I love them today, but I often think the test is when you first look at the book.
And that's why I'm so happy. I really feel like I have a book that is complete in terms of content, quality and presentation. There's nothing I'd do differently – and that's a great way to feel.
So, if you're interested in helping me clear my stock of books from under the stairs, the special pre-publication offer still stands until the books arrive in a couple of weeks: $95 instead of $120, and we'll include postage and packaging in Australia (it's $145 for addresses outside of Australia.)
And if you are thinking of investing, think about adding a print as well. In this digital age, there's nothing more luxurious or important than a real print. We have an amazingly inexpensive package deal of a book and an A2 print (a choice of 10) for just $295 – it's a great investment for the discerning photographer!
For full details, visit the website: www.betterphotography.com and look for The New Tradition!