Regular readers will know that I'm in the process of publishing a book for photographers, called The New Tradition. My wife Kathie has tweaked the design, including a change to the cover which features a castle in Cardona, Spain.
One of the points I raise in the book is how do you find great viewpoints from which to shoot subjects like castles, mountains or other points of interest. The answer is to go to the castle, mountain or point of interest first and then look around. What can you see in a straight line that could be a good vantage point?
For instance, from the castle walls in Cardona, I could see a road disappearing over a distant hill. Given it was a road, I figured I could drive there, so early the following morning, I used common sense to get me to that road and parked the car. The view was behind me!
Of course, sometimes the roads are private and sometimes the foreground is horrible. In fact, the foreground in the Cardona shot was a bit busy, but this was solved with a little judicious cloning.
At the end of last year, the printer sent me an email asking what colour we wanted the head and tail bands (the little bit of stitching you may have never noticed that sits inside the spine of a hard cover book). It's a little detail (we decided on black), but important in giving the book a great finish.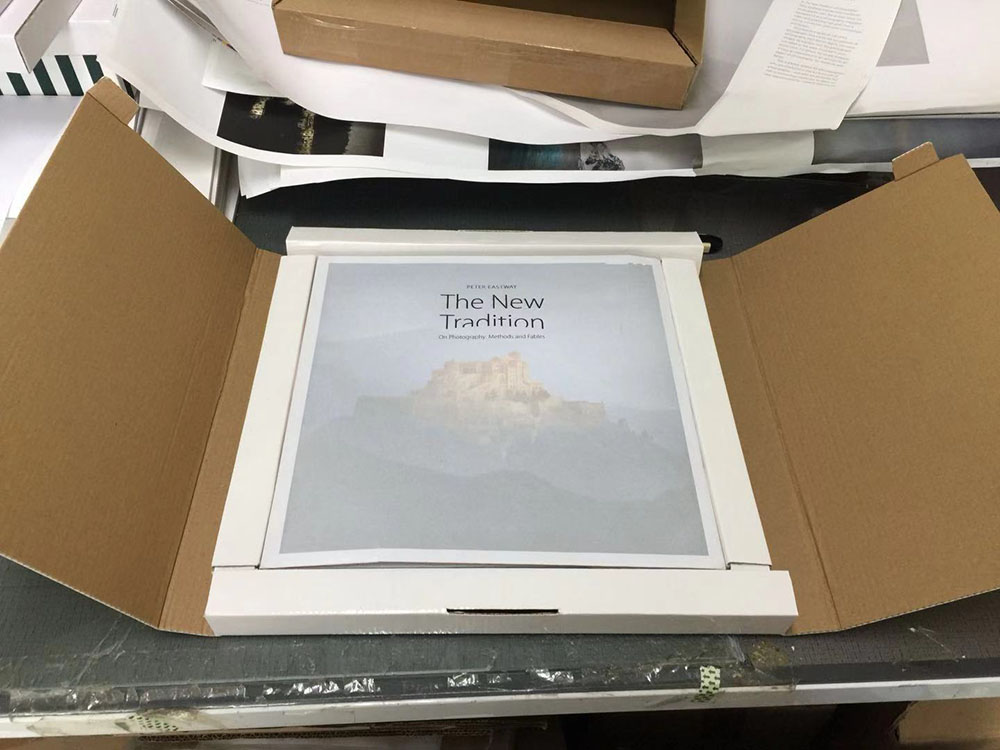 We also received a mock-up of the book sitting inside it's mailing carton (padded on all four sides for extra safety). Which way did we want the book in the carton – cover up, or back cover up? We went for the cover!
So, at this stage, the book is ready to be printed and bound and it will be shipping its way to us in Australia in mid-February. And then we're into postage mode and sending out the books to the orders we currently have – thanks for your support!
There's still a chance to secure a copy of the book with a special pre-publication offer – just $95 including postage and packaging ($145 outside Australia) – but you'll need to purchase it before the book arrives (because then it won't be a pre-publication offer)!
And because I'm a firm believer in not just the printed page, but the photographic print as well, I have a special 'book and print package' which includes an original, limited edition print, from the book and signed by me! For $295, it's an amazing offer that my accountant says everyone should have!
Click here for further details and the website page: https://www.betterphotography.com/online-shop/new-trad-book