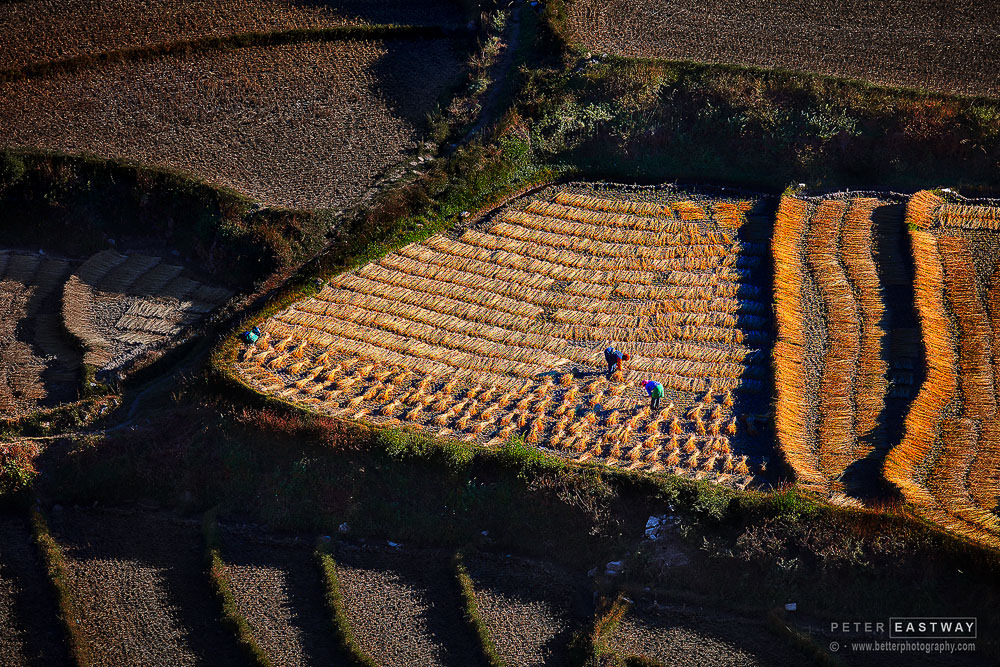 Harvest time, near Paro, Bhutan.
Canon EOS 5DSR, 300mm f2.8 lens, f4 @ 1/1250 second, ISO 200.
When you're on a good thing, stick to it! I have travelled past these fields several times now and each time it is different – a different season, different weather, different activity. In Bhutan near Paro, there's a road winding around the hills up above this valley, providing an ideal aerial vantage point – and without a drone, helicopter or light plane.
(David Oliver and I are returning to Bhutan this April, so now is the time to book in and join us!)
What I like about this location are the repeating patterns, punctuated by human activity. By using a telephoto, you can create great shapes and compositions.
Late last year, I was doing a one-on-one mentoring session with a photographer who had visited Bhutan with David and me last time, and she was trying to work out exactly what she wanted to do with her images taken at this location. My problem in helping her was that I had already worked out what I wanted to do 12 months earlier with my files, so I'm not sure if I gave her good advice that followed her aesthetic, or if my advice was coloured by my own!
With pattern photos like this, where the pattern stretches across the frame, it can be challenging to work out which is the most important area to look at, unless you, as the photographer, indicate importance through post-production. So in the case of the three images presented here, I have to different degrees enhanced one area over another. Sometimes I have added colour to an area, on other occasions, I have removed colour from areas that aren't as important. I have also lightened and coloured the workers in each frame.
There are three images in total working along a theme, but probably a dozen more raw files waiting for similar attention. I think I can feel a series coming on!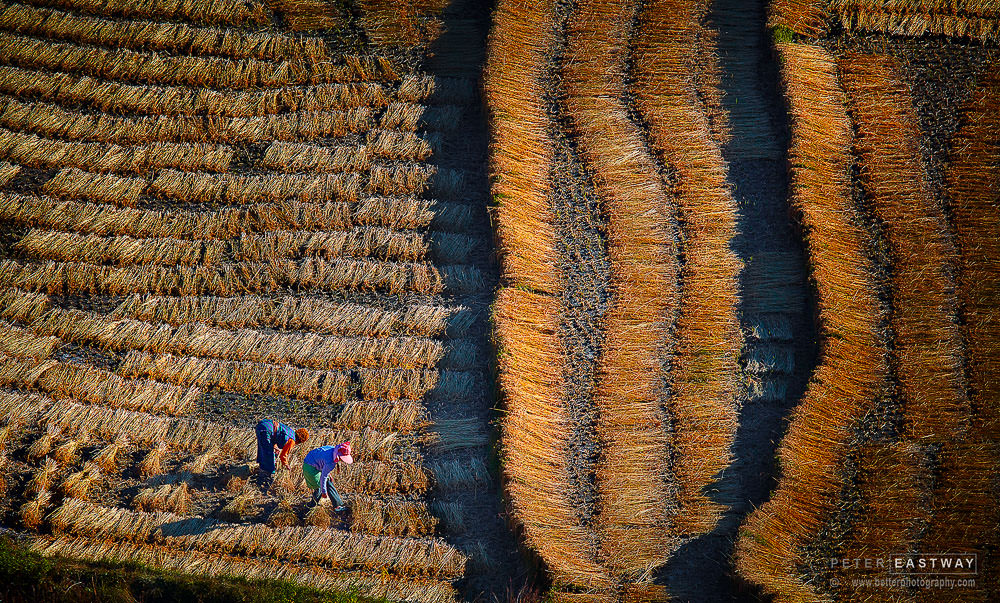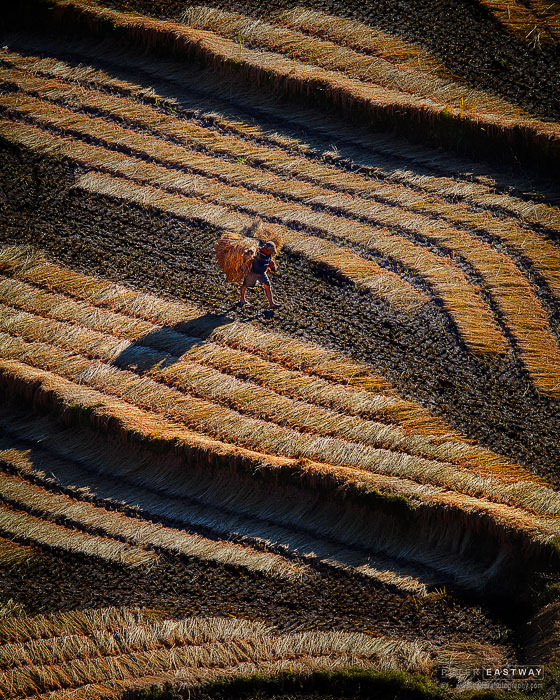 Two more views of harvest time, Paro, Bhutan.