Details

Category: Almost Weekly Photo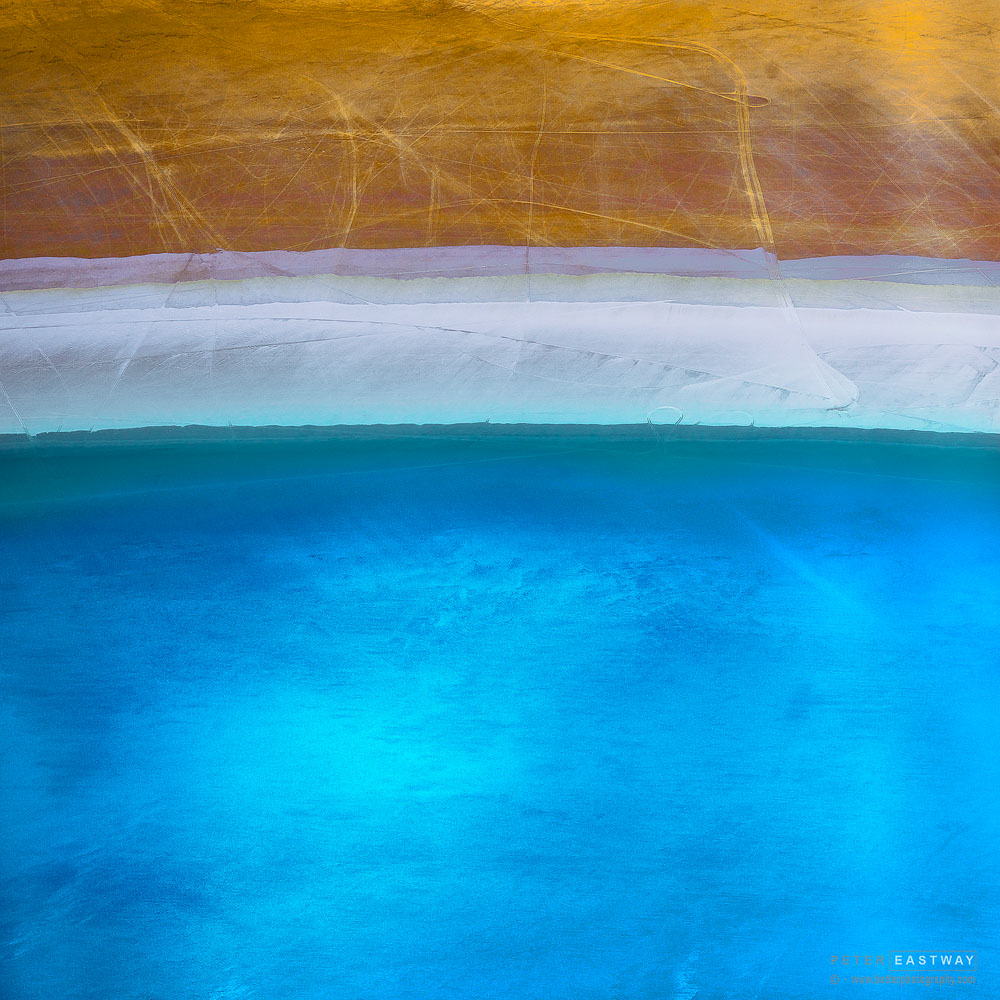 From a Squarial Series, Wendover, Utah, USA
Phase One XT 150MP, 80mm Schneider lens, f5 @ 1/3200 second, ISO 100
It's interesting to note how an image changes the more it is enlarged, the closer you get. One of the reasons I love prints is that you can move in physically closer to explore and experience the fine detail of the subject - and as long as your camera technique and processing skills are up to it, your viewers will not be disappointed.
Depending on where and how you are reading this, you may be able to click on the images below and they will open in a page that will allow you to enlarge the original file to 100 per cent.
If you're reading it as part of my weekly newsletter or on Facebook etc, use this link: CLICK HERE 
Have a look around, enjoy the detail in the files, note how distressed the pixels have become at 100% in order to produce the visual effects at lower magnifications. I know for some photographers the manipulation of the detail and colour will be more than they are comfortable with, but I confess I greatly enjoyed the process of taking an aerial and pushing the file as far as I wanted to.
There's no rule that says we should only follow one genre of photography. Take a deep breath, look around and maybe you'll find some ideas to push your own work along!
And just a reminder that my Landscape Photography MasterClass has been fully updated and includes sections on aerial photography and my techniques for enhancing colour and contrast. For more information, click here.
Details

Category: Almost Weekly Photo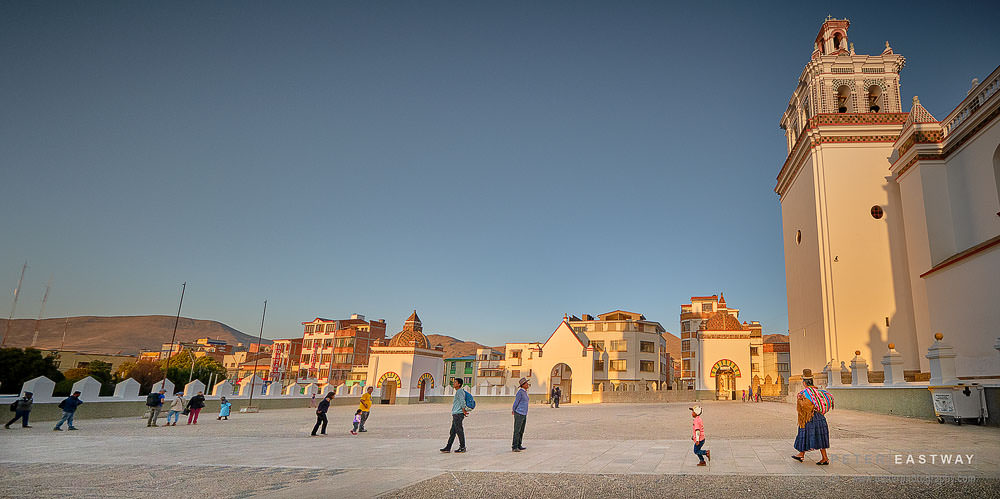 Street scenes, Copacabana, Altiplano, Bolivia
Fujifilm X-T3, Fujinon XF8-16mmF2.8 R LM WR lens, f4 @ 1/1400 second, ISO 160.
Although I've been taking photos for over 40 years, including a modest number of weddings and family portraits, I'm still not the world's greatest when it comes to photographing people in the street. Why is that?
When you're working professionally, you have an excuse. You're expected to walk up to the bride and take her photograph, or arrange the family on the beach - and with an excuse or a reason, I find I'm much bolder. However, on the street in a foreign country, things aren't so clear and the only excuse I have is my own curiousity. 
I often wonder how I'd feel walking around the streets of Sydney if a woman dressed in a large, colourful dress and a bowler hat walked up to me and asked if she could take my photo? In fact, this has happened to me (but not the woman in a colourful dress and a bowler hat) and, being a photographer, I've acquiesced. And if I were approached in the right way, well, actually I wouldn't have a problem.
And so it is for me when I am in the foreign land. I've taken a deep breath and approached someone to take a photograph and, nine times out of ten, I receive a very positive response. So, my message is that we should be bolder, when appropriate.
In popular tourist destinations, I find it a little more difficult. The locals are used to people with cameras and don't give them a second glance as they walk through your picture. However, because there are so many tourists, they are less likely to stop and engage. We are just another obstacle in their daily lives!
The photos in this post are from Copacabana in Bolivia. Copacabana is very much a tourist town and while tourism hasn't reached the dizzy heights you'd find in Paris or Rome, I do find people are less likely to engage with you. That's not to say they won't - we certainly had some great encounters - but generally speaking I found my photos were of street scenes with people in them, rather than portraits of people I met in the street.
And that's perfectly fine!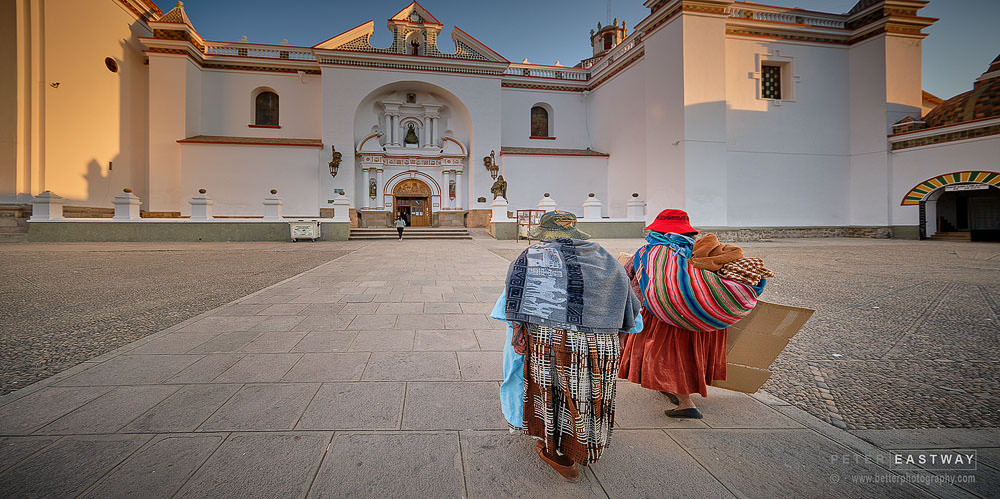 Details

Category: Almost Weekly Photo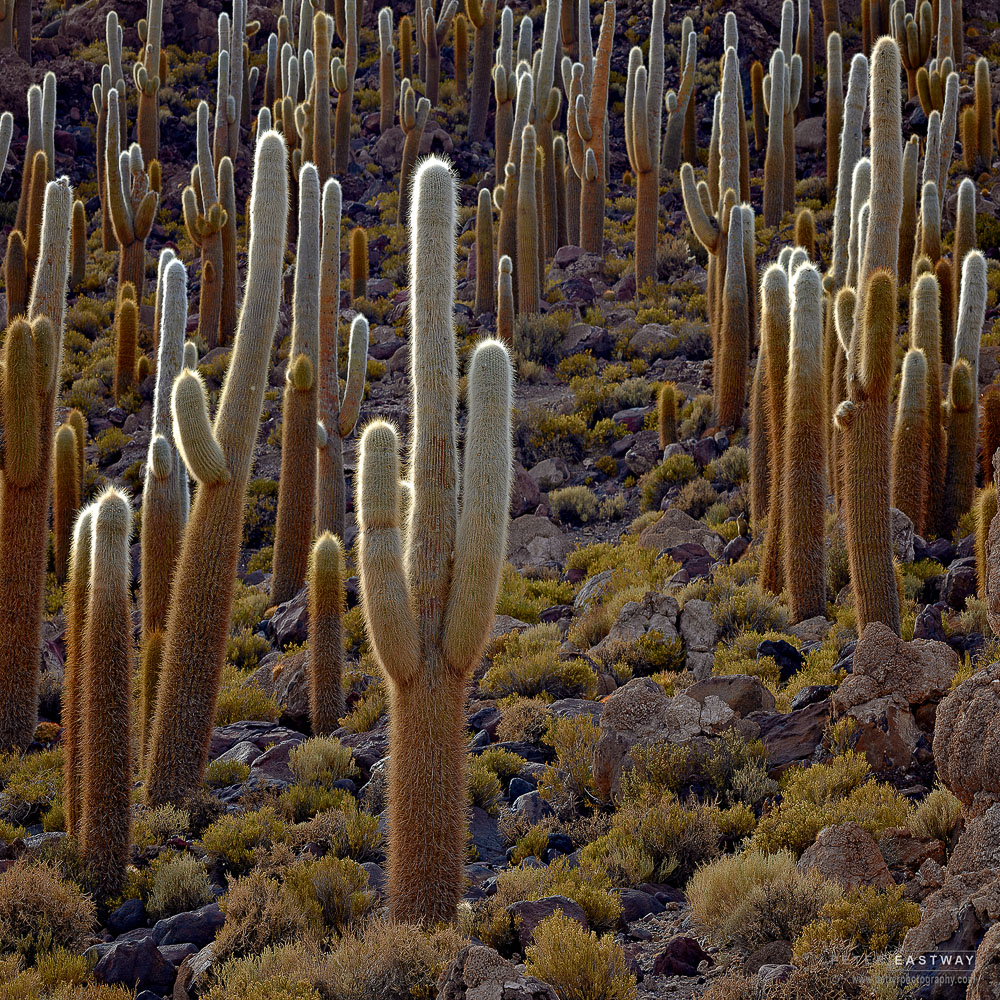 Cacti, Uyuni, Bolivia
Phase One A-Series, 150MP sensor, f8 @ 1/125 second, ISO 50
There have been a few things to report in recent weeks, so let me quickly bring you up to date!
Better Photography December 2020 issue is currently with Momento being printed, so we're looking good to being out on 1 December and in plenty of time for Christmas. So, if you'd like a paper version of the magazine, now is the time to subscribe! Click here.
The Landscape Photography MasterClass is now fully updated with over 20 new movies. Much of the old MasterClass remains the same as the fundamentals of using layers has not changed, but the updated movies use the latest versions of Photoshop, Lightroom and Capture One. If you already have a subscription (it lasts a lifetime), visit the Better Photography Education (www.betterphotographyeducation.com) webite and login here. If you haven't joined the MasterClass, you can sign up with 10 monthly payments and use the coupon code LMC25 to get 25% off - you can join here.
My book The New Tradition won second prize in the Self-Published Book sub-category in the IPA (Int'l Photography Awards) which was nice and hopefully that will mean a deluge of book orders! I also earned four honourable mentions for photos in a variety of categories (similar to being in the Top 20 in our Better Photography competition), but no places. Is this a disappointment? Why do I still enter photo competitions? What do I have to prove? I think if you're a competition judge, it's really important to continue entering other photography competitions so you know what it's like to be an entrant, know what it's like to receive feedback - and it is always nice to be in the top section of entrants if you can.
Thanks to Qantas for upgrading my frequent flyer card. Returning from Antarctica via Uruguay on a special repatriation flight in April, I missed out on earning the final five points needed for Gold and when I explained my situation, the kind people at Qantas gave me the last few points as a gesture of goodwill, given my special circumstances. I like the Gold card as it gives me priority boarding and access to the lounge which make air travel that much more enjoyable! Thank you Qantas.
I shot a wedding a couple of weeks ago (don't ask) and used Fujifilm's new 50mm f1.0 lens on my X-T3 (the X-T4 is on its way, but I'm wondering if the new X-S10 is the go). The results at f1.0 are beautifully sharp on the plane of focus (something that wasn't always the case with other 50mm f1.0 lenses I've owned from Leica and Canon), and the background blur a delight. It's not a cheap lens at around $2700, but I am reticent to send it back, so a chat with my accountant might be in order!
And the photo? It's another Bolivian edit from Uyuni and a small island in the middle of the salt pans, covered in cacti. We spent an entire day on the highly reflective salt and the underside of my nose felt badly burnt for the next three days!