Details

Category: Almost Weekly Photo
If there's one location in the world that really deserves a medium format camera, it has to be Iceland. The volcanic island is incredibly weathered and textured, from the abrasive lava flows to the fine green grass growing out of black volcanic soil.
Set your lens to f11 (or whatever your optimum aperture is), ensure the camera is rock solid (so no camera shake), and then check your focus: the resulting quality of detail found in a medium format file is a wonder to behold!
While I love shooting with medium format, you do have to think a little differently. For instance, I don't own zoom lenses for medium format (they exist, but they are relatively short in range and rather large to carry around). Instead, I have a small collection of lenses: 23mm, 55mm, 80mm (equivalent to a 50mm on a DSLR), 110mm and 240mm. It's a useful range, but I find myself using my feet a lot more as I move myself into position.
Of course, sometimes you can't change your position easily. Take the little village behind Hellnar in Iceland shown here. I love this location because, to my eyes, the buildings are so simple and neat, plus the black woodwork contrasts strongly against the vibrant green grass. And then there's the little church in the background - who doesn't love photographing the churches spotted all around Iceland! It reminds me a little of a Jeffrey Smart composition (an Australian contemporary painter).
The challenge for me was the 110mm lens I was using was a little long for the framing I had in mind (and that you can see above). The only other lens I had with me was 55mm, and that was too wide. (The 80mm would have been perfect, but sometimes I don't travel with my 80mm because I find I rarely use it when I have the 55mm or 110mm to choose from. Silly me!).
I wanted to fit in just a little more than I could, but if I walked backwards, the terrain meant I lost my view, so what was the solution?
Stitch! Stitching isn't just for panoramas. I simply worked out my left and right sides of the photo and took three frames and opened them up in Photoshop to quickly stitch together. In terms of post-production, it's nothing more than a little darkening of the sky and foreground, and setting the exposure to reveal the rich colours.
And it's a medium format frame, the original measuring 14,000 pixels across, so plenty of information to make a nice big print!
If you're interested in exploring Iceland, I am running a photo tour there at the end of October/early November 2019 with Better Moments (a photo tour company based in Denmark, but not related to Better Photography!) It's also being hosted as a Phase One tour, meaning if you come along, you can use a Phase One medium format outfit for the duration of the photo tour and I'll be there to help you use it. Of course, it's not compulsory to use a Phase One camera - everyone and all camera brands are welcome!
For details, check out the website or click here.
Details

Category: Almost Weekly Photo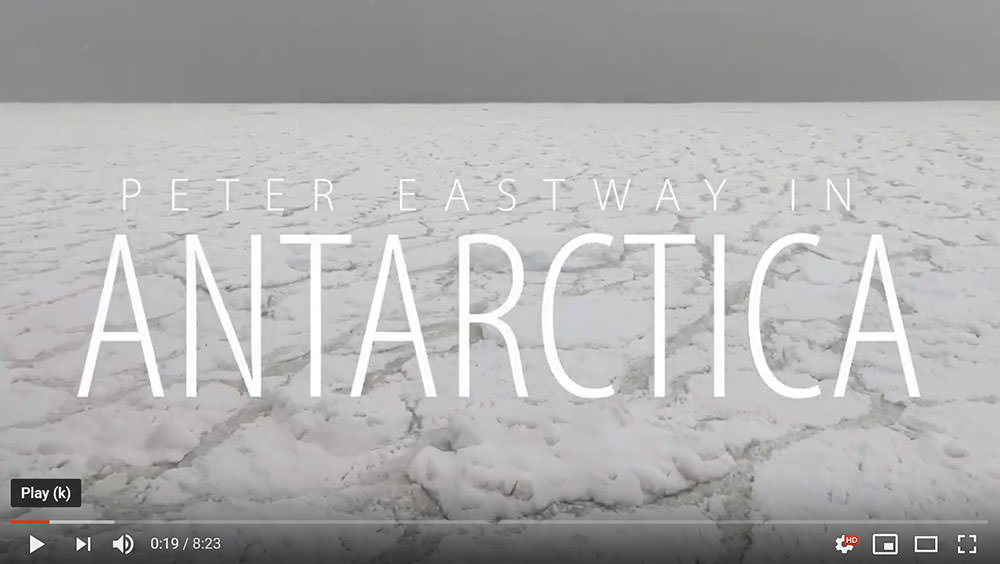 I've been playing around with video again and you can see a small production on YouTube detailing my last voyage to Antarctica and South Georgia with Aurora Expeditions. It was also my last voyage on the ageing Polar Pioneer, the diminutive ship being replaced by the larger, more luxurious Greg Mortimer next season. Gotta say I'm looking forward to it!
This is the link: https://youtu.be/ZszMPZIpK4k
This was my fourth voyage to Antarctica and it continues to surprise and impress. I don't think it will matter how many times I visit, the weather and local conditions are always so different, that familiar places never look quite the same.
For instance, I visited St Andrews on my very first voyage, but the weather or itinerary had disappointingly precluded us from landing on later voyages - until this time. And this time, I was disappointed not to be landing at Salisbury Plains (too much swell on the beach and probably too many seals as well), but the alternative the following day was to visit St Andrews.
And St Andrews was completely different to the first visit. Instead of a bleak overcast day, it was bright and sunny. Behind the beach we walked over luxurious green grass instead of bare earth and mud, and you could be forgiven for wondering if this really was South Georgia! And then there was the number of King Penguins. Being a little later in the season (December instead of November), there were probably double the number of penguins – I think the number was around 250,000!
What I love about lots and lots of penguins is the opportunity to take a pattern shot. It's the same photo, but everyone is different! And when you can combine the adults in black and white with the adolescents in orange brown, there is no shortage of patterns to play with. You'll see video versions of some of my stills in my little YouTube production.
So, enough with the writing! Where's the video? Check it out here!
Details

Category: Almost Weekly Photo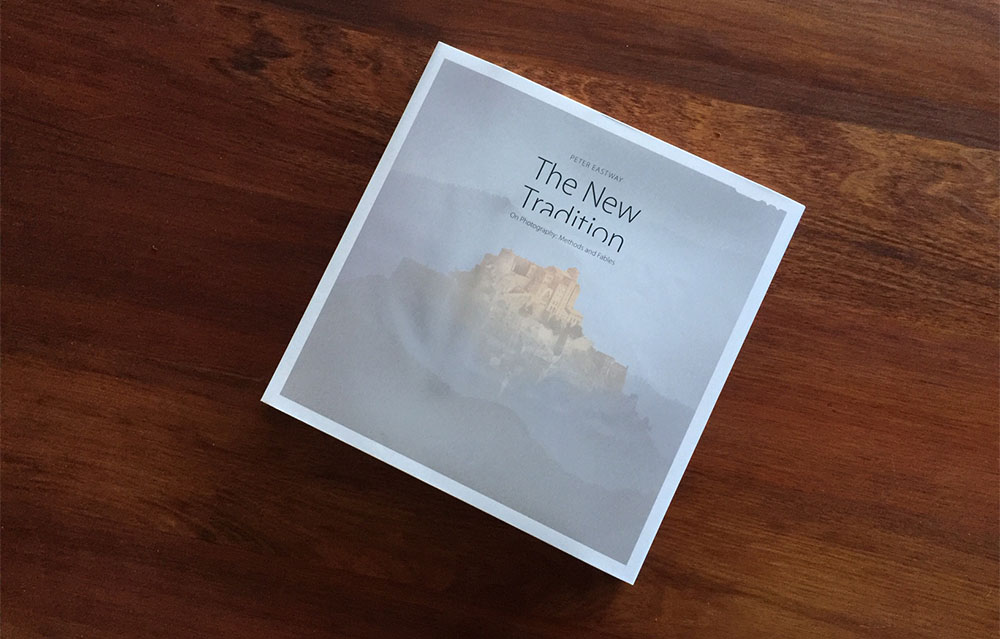 I'm a very, very happy photographer! I've just opened up one of the 10 advance copies of The New Tradition that were flown in, ahead of the main shipment which is due later this month.
I'm also panicking a little because I have 1000 copies of them arriving and there's not enough room in the office. We're thinking downstairs in the garage, but Kathie is a little worried it might be damp, so we've got a spot under our stairs at home to store a lot of them. I can't help thinking about the joke I always tell when giving workshops on book publishing:
How do you know you have a professional photographer near you? His car is parked on the street because his garage is full of photography books he hasn't yet sold!
Fortunately, my car will still have a place in the garage and we've also sold several hundred copies to wonderful readers who have pre-ordered a copy, no doubt feeling concerned about my potential storage issues!
But back to the book. I LOVE IT! Okay, so I'm biased, but I've spent 10 years (on and off) putting it together, during which time I imagined what I wanted in a book. Most importantly, the print quality had to be first rate – and it is! Second, the book needed to feel substantial and valuable when held in the hand – and boy, does it! It's a big, heavy tome printed on the finest art paper, a french-fold dust-jacket and securely cocooned in a protective postage case.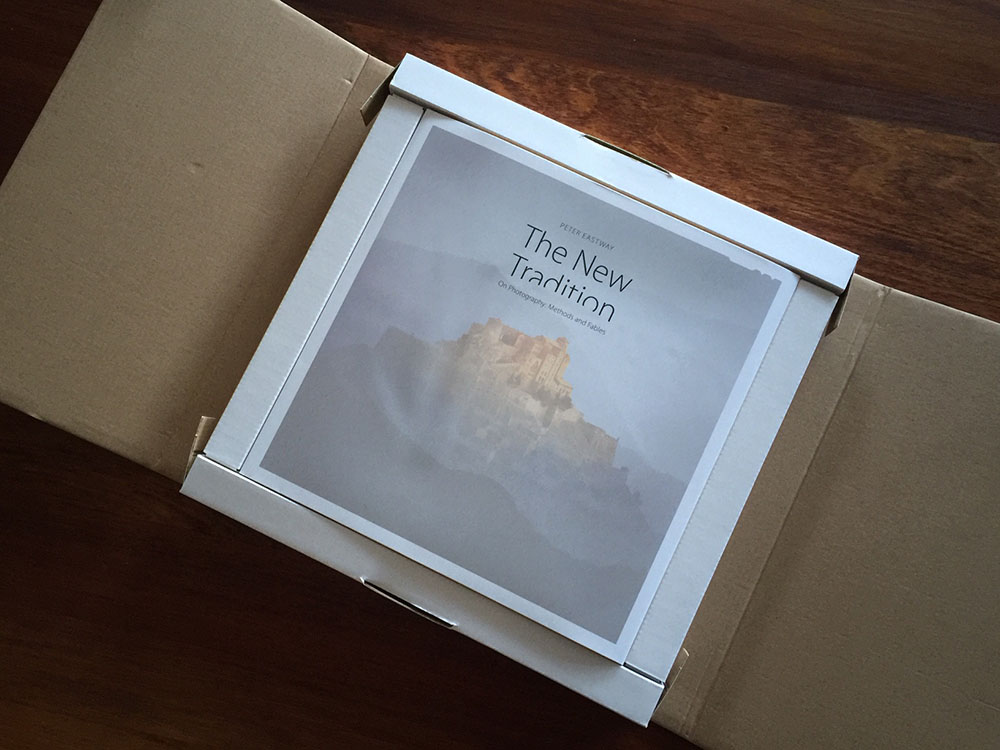 What I find with publishing is that when a book or magazine comes back, you see all the shortcomings, most of which fortunately fade in time. Reviewing older books and magazines, I love them today, but I often think the test is when you first look at the book.
And that's why I'm so happy. I really feel like I have a book that is complete in terms of content, quality and presentation. There's nothing I'd do differently – and that's a great way to feel.
So, if you're interested in helping me clear my stock of books from under the stairs, the special pre-publication offer still stands until the books arrive in a couple of weeks: $95 instead of $120, and we'll include postage and packaging in Australia (it's $145 for addresses outside of Australia.)
And if you are thinking of investing, think about adding a print as well. In this digital age, there's nothing more luxurious or important than a real print. We have an amazingly inexpensive package deal of a book and an A2 print (a choice of 10) for just $295 – it's a great investment for the discerning photographer!
For full details, visit the website: www.betterphotography.com and look for The New Tradition!