Photo Feedback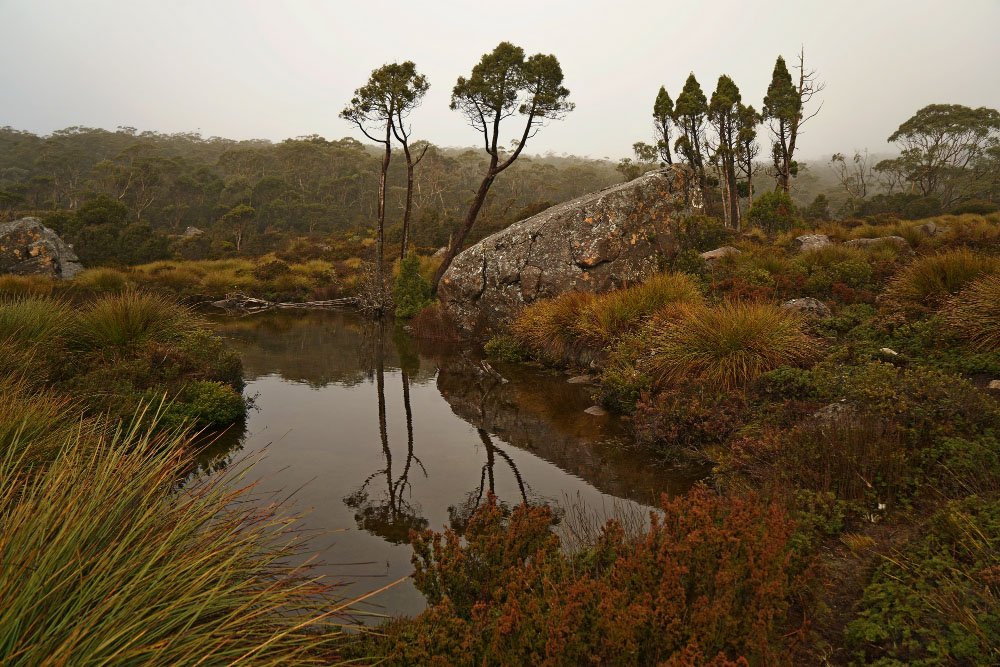 The original image as presented for feedback.
Our Anonymous Photographer appears to be well off the beaten track! Shooting in poor weather can be challenging, but this is a pleasing scene and the reflections work well. I wonder if a slightly different camera position could have isolated the trees within the reflection, like the trees themselves are isolated against the white sky. Looking at the objects through your viewfinder like shapes on a drawing board and moving them around is part of the art of composition.
So, what are the main challenges in the image as presented?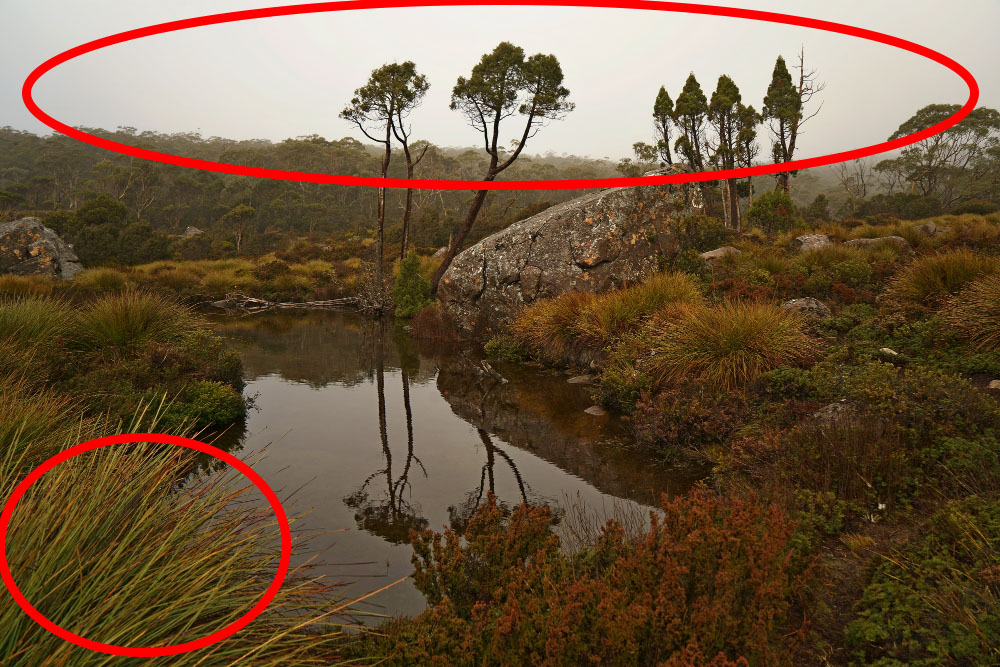 Overall, I think the image is lacking a little contrast, the grasses in the bottom left are a little light and the white sky very domineering! Some of these issues we can fix, others we cannot.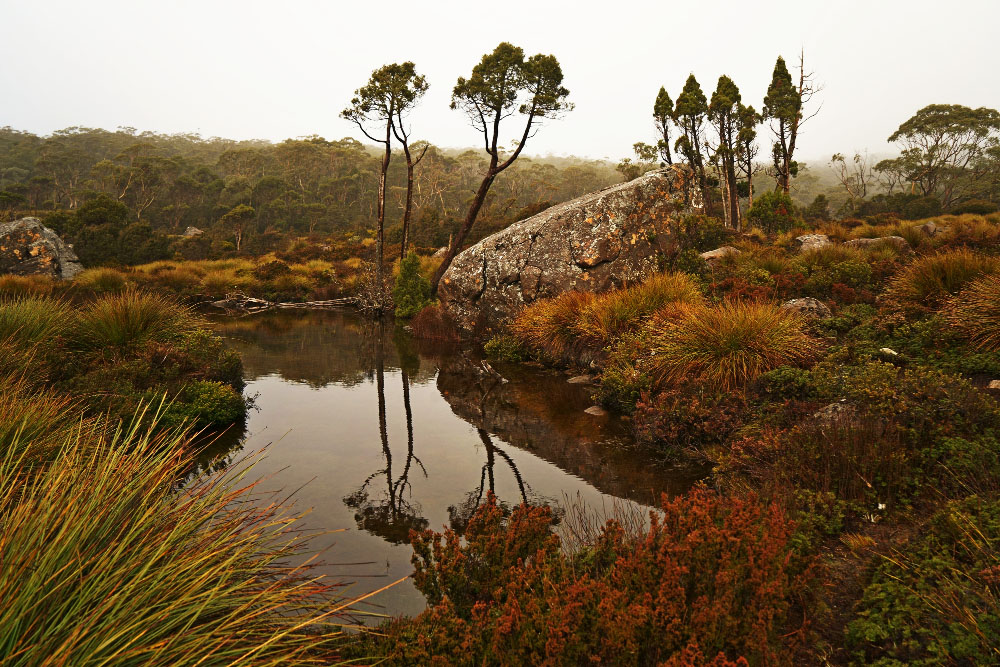 Look at how an increase in contrast and a slight lightening of the image has given the foliage a real lift! It has also made the reflection much stronger, if this is in keeping with what you want to do.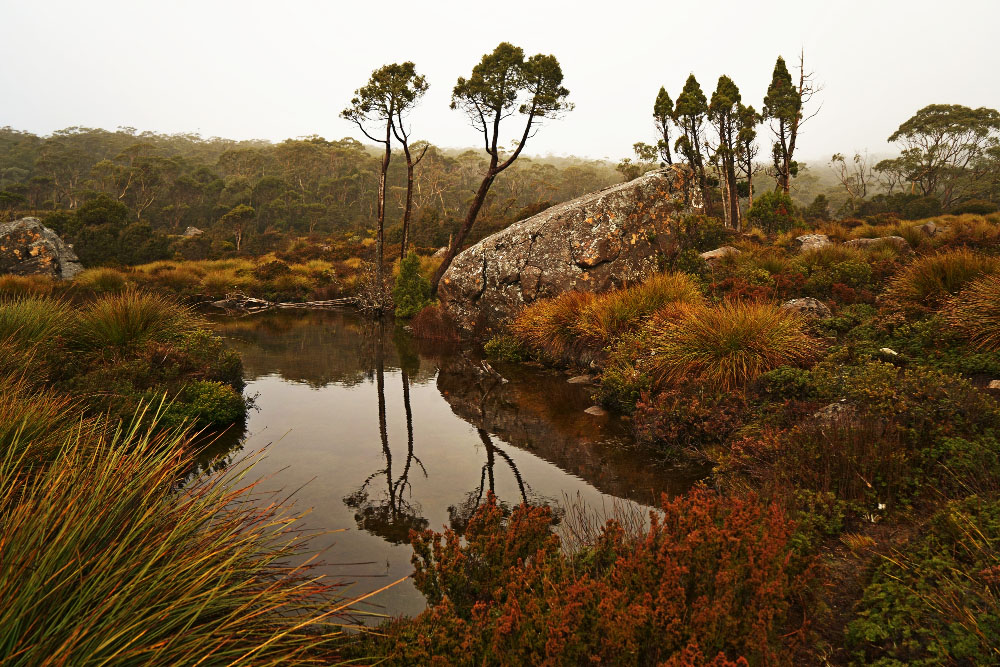 A little darkening of the grasses in the bottom left allows the eye to jump over to the wonderful reflection, but what can we do about that bright sky?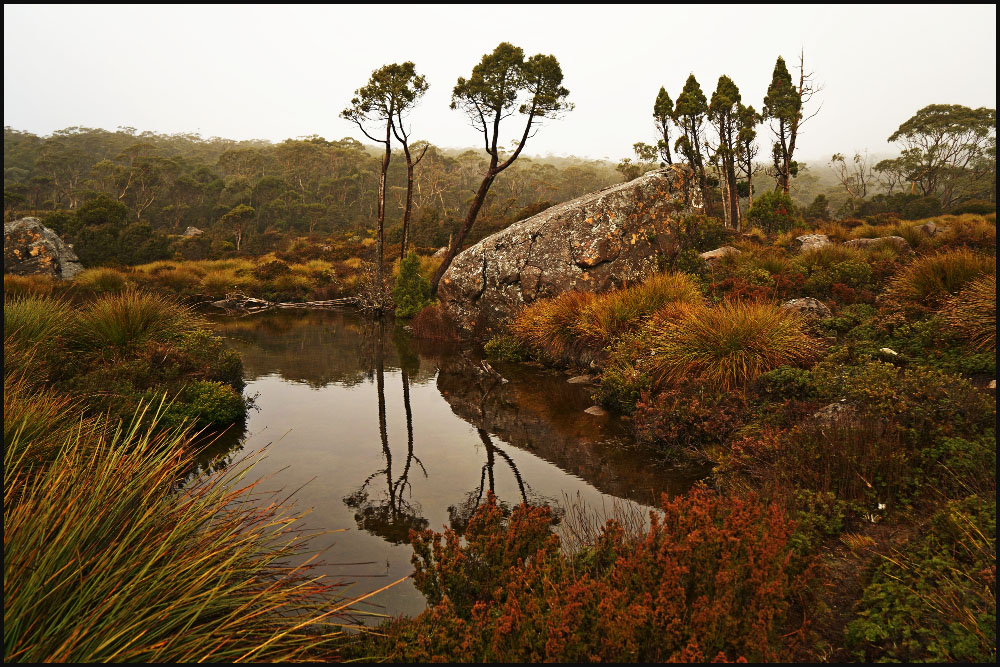 Sometimes there is no real answer to a white sky. Sometimes a white sky is exactly what the photographer wants. However, my main objection to a white sky is that it allows the eye to easily leave the composition - white areas tend to attract the viewer's eye. One solution is to put a black border around the image, thus containing it. Does this help the image overall?
Our e-book on How To Win Photo Competitions isn't just for making better competition entries, it's full of great advice on improving all your photos - you can find it here.