Details

Category: Equipment Blog
Using Fujifilm's New Medium Format Camera
Ray Martin is very impressed with how easily he can use Fujifilm's revolutionary mirrorless, medium format super camera. Reproduced from Better Photography Magazine.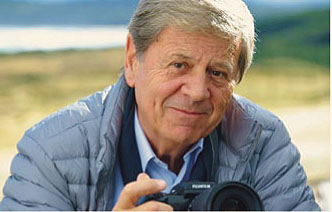 Ray Martin is a household name in Australia. The veteran television presenter has been a journalist for more than fifty years, including ten years as a foreign correspondent in America. He's been to most places around the world, reporting on wars, catastrophes and personalities, yet all the while he says he's been a 'closet photographer'.
The First Time
Describing himself as a poor man's Cartier- Bresson because of his love of street photography, Ray was surprised and enchanted with the new Fujifilm GFX 50S.
"It's the first time I've used a medium format camera," confessed an excited Ray Martin. "I was told I'd probably need to use a tripod, but I don't think that's right because the camera isn't much bigger than my DSLR. And the photos! I can't believe how sharp and detailed they are, from things up close to everything in the distance."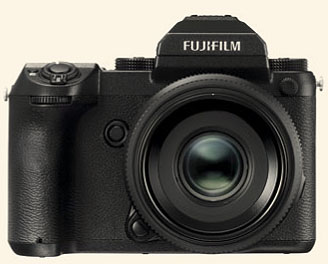 The new Fujifilm GFX 50S is a mirrorless camera with a bright, incredibly clear electronic viewfinder, featuring a 50-megapixel medium format sensor and a new range of six, specially designed lenses. However, unlike conventional medium format cameras, the GFX 50S is small (much the same size and weight as a DSLR) and has all the automatic features and functions found on consumer-orientated cameras, so it's extremely easy to use.
"Until now, I've used either a DSLR or, more often than not, a small bridge camera because it's so portable," continued Ray.
"I used to think these cameras were a good match for my capabilities – a bit like comparing local grade cricketers with international test cricket stars. And I also liked the automatic features you find on bridge cameras because they helped me take better photos – and videos as well."
Bruny Island Assignment
"Well, all that's changed because the Fujifilm GFX 50S is just as easy to use as a bridge camera, but with all the quality that comes with medium format."
Ray accepted a recent assignment to shoot a series of environmental portraits on Bruny Island, just off the coast of Tasmania, using the new GFX 50S and its 23mm lens.
"Normally I wouldn't shoot with such a wide-angle lens, so it was a great challenge to take me out of my comfort zone.
"And the people I met were fantastic, from a neurosurgeon walking his dogs along a remote beach, to the lighthouse keeper who's lived on Bruny Island since he was a boy, yet spends half the year in Austria!"
The brief for Ray was to make five portraits, which in turn would be documented for two short YouTube movies (which you can see at https:// youtu.be/10gjJj5AbAw and https://youtu. be/8DMDL3oQ8Yc).
"The locations and the landscapes were extraordinary," explained Ray.
"Bruny Island is so beautiful and the characters are so rich, we had enough material for a full program."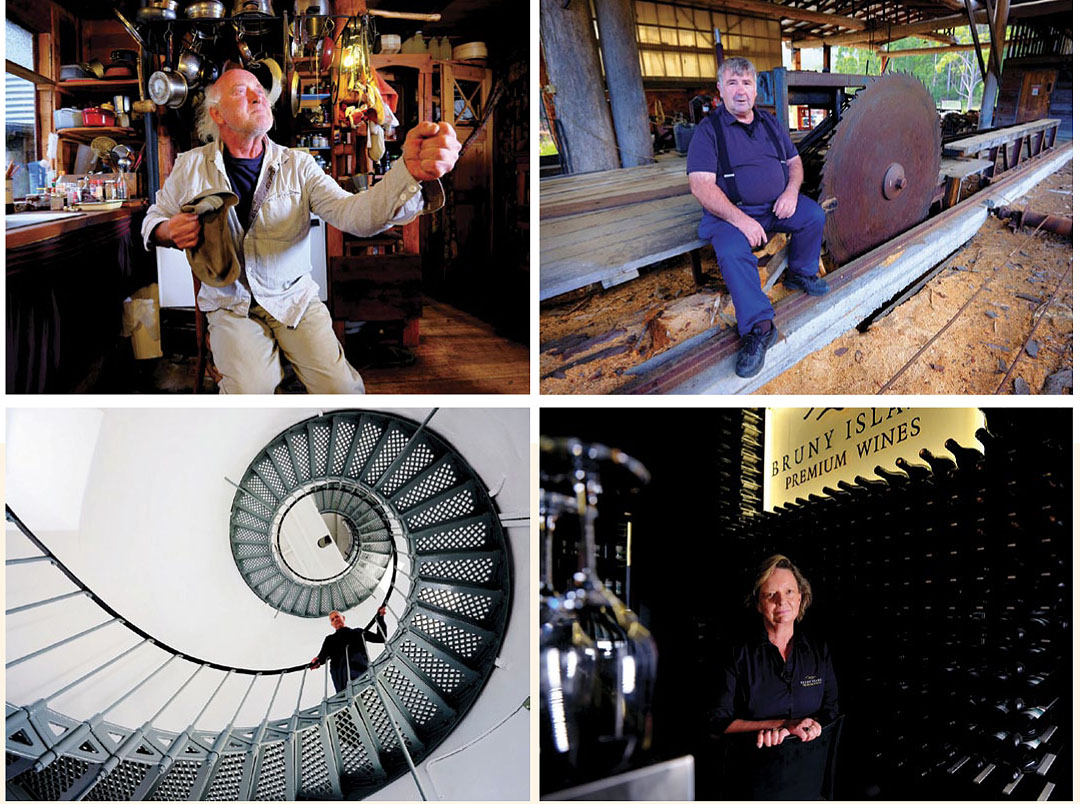 Four of Ray Martin's Bruny Island portraits taken with the Fujifilm GFX 50S and a 23mm ultra wide-angle lens. You can see how Ray handled
the shoot on YouTube in two short videos: https://youtu.be/10gjJj5AbAw and https://youtu.be/8DMDL3oQ8Yc
Details

Category: Equipment Blog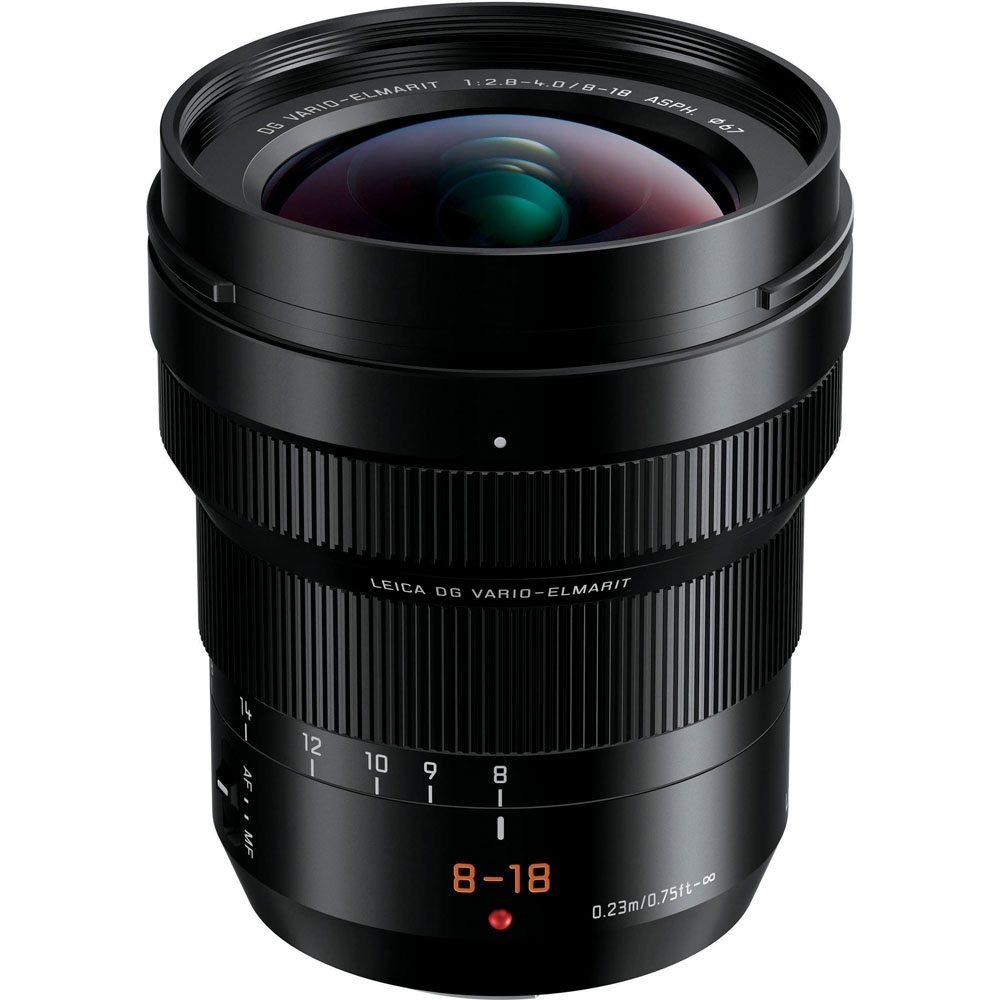 One thing that Leica does remarkably well (in fact, one of many), is design lenses. Since the days of film, there has always been something special about the way a Leica lens resolves detail and presents colour. We figure Panasonic understands this too because it has a strong partnership with Leica. We're also figuring Panasonic supplies Leica with some electronic smarts in return for help with lenses, but who knows what happens with big camera companies!
Suffice to say that Panasonic has released a new ultra wide-angle zoom lens for its Micro Four Thirds mount cameras. The Lumix G Leica DG Vario-Elmarit 8-18mm f2.8-f.0 Asph. lens has a similar focal length range to a 16-35mm lens on a full frame DSLR. The lens has splash, dust and freezeproof construction and that's a good thing as long as the Lumix camera you're using it with is suitably weatherproofed as well (some certainly are).
Panasonic has kept videographers in mind with this lens, ensuring smooth aperture changes so there are no sudden jumps in exposure, and silent operation so it won't interrupt your audio recording. However, assuming you're using a 4K Lumix camera, the big selling point is the stunning image quality.
Of course, still photographers will be equally happy with the image quality. The Leica lens features Panasonic's Nano Surface Coating to reduce flare and reflections, and the MTF charts (which show how sharp a lens is) demonstrate a stellar performance.
The 8-18mm lens includes Aspherical (ASPH) Extra-Low Dispersion (ED) glass which helps reduce size and weight, as well as producing high-resolution, high-contrast images from corner to corner.
For more information, visit shop.panasonic.com.
Details

Category: Equipment Blog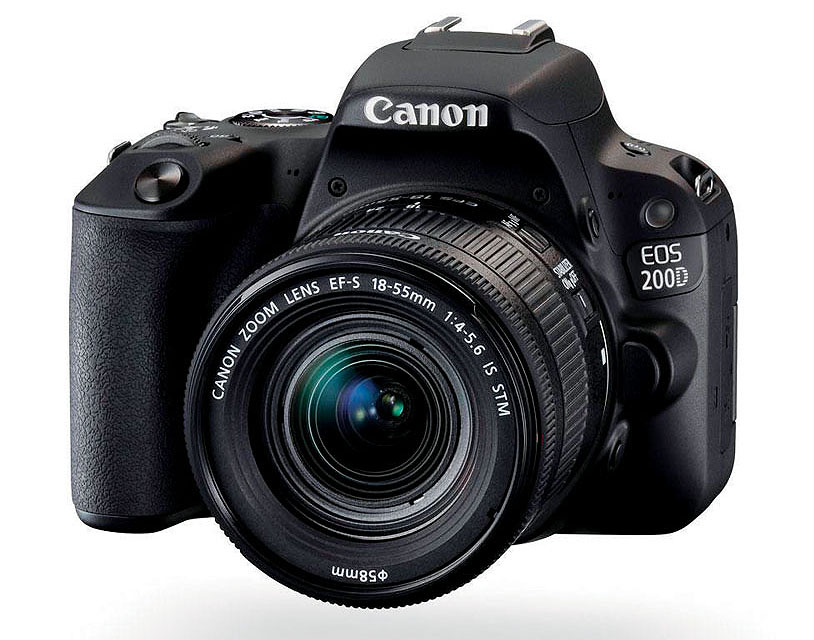 Do you need all the features of a full-frame DSLR, weather-proofing, high frame rate and tons of megapixels? It's a question we're often asked, but sometimes it is better phrased, "Do we want all these features"? The answer is yes, of course, but the reality is that even introductory cameras like Canon's tiny EOS 200D are capable of capturing professional quality images.
The camera market has gone wonderfully silly with all the advances and automation. We're in favour of it, but when you boil it all down, what do you need your camera to do for you? Focus on your subject, set the exposure and colour, and record the photograph. All cameras do this and the sophistication with which they do so far surpasses the best cameras of 10 or even five years ago.
So, what does the new Canon EOS 200D offer? Perhaps most importantly is small size and weight – 122x93x70 mm and 453 g including battery. Compare this with the Lumix DC-GH5 (138x98x87 mm and 725 g) or the Olympus OM-D E-M5 (121x89x42 mm and 425 g) and you can see the new 200D is in the hunt for photographers looking for a lightweight camera to carry around.
Inside, there's plenty to keep photographers happy: a 24-megapixel sensor, a 9-point AF system (this is designed as an introductory camera, after all), continuous shooting up to five frames per second (not bad for an introductory camera), Full HD 60p video recording and a top ISO of 25,600. And it has Wi-Fi and Bluetooth connectivity and access to Canon's Camera Connect app for your smartphone – what more do you want in a camera? For more information, visit www.canon.com.au.