Details

Category: General Blog
Join Peter Eastway for an Evening Atelier at Dee Why RSL - Sydney.
Peter will be running 5 Evening Ateliers over the next 6 months. Each will contain different content. See brochure below for details:
For bookings and dates, visit the Better Photography website: https://www.betterphotography.com/bpshop-sp-18927/workshops
Details

Category: General Blog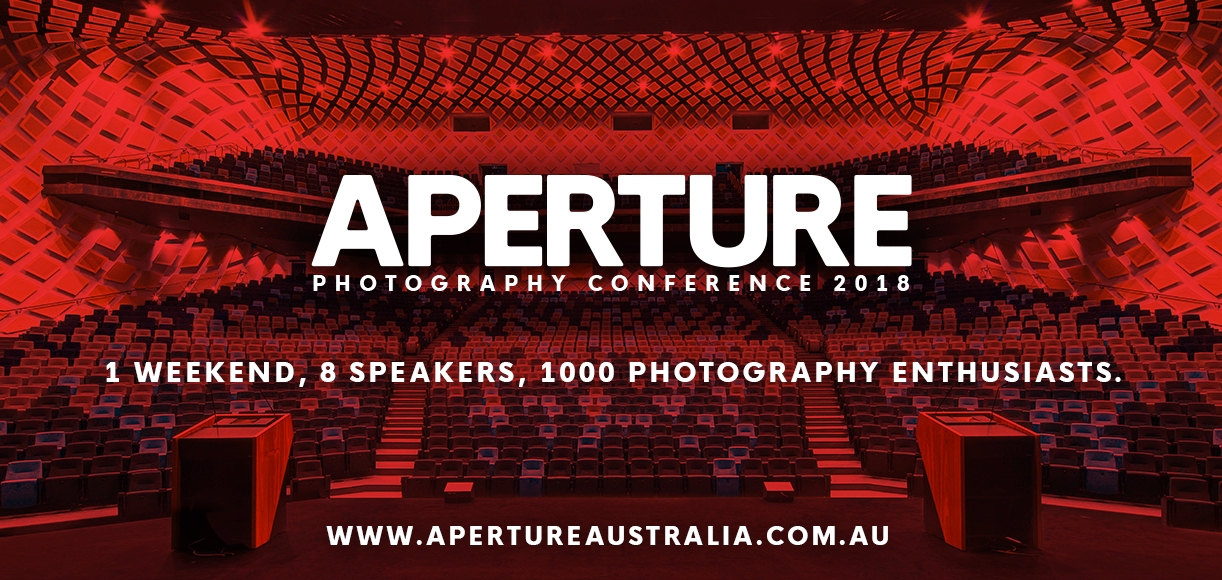 Meet Australia's Photographic Pioneers
Get $150 off your ticket with the exclusive discount code: BETTER150
If you're an amateur or professional photographer, Aperture Australia is THE annual conference to attend if you're committed to sharpening your craft and connections. Even if you're not a photographer, the powerful images and presentations from Australia's best are sure to blow you away.
Held over one intensive weekend in the heart of Sydney, those on the guest list can access firsthand advice from influential and award-winning Australian photographers who have made waves with their work internationally. As pioneers in their respective fields, Aperture's featured photographers will showcase the raw stories behind their most iconic shots to inspire your own approach to the profession.

Watch and witness
Live presentations by A-List Australian photographers, and intensive panel discussions and interviews hosted by TV journalist Ray Martin
When
Saturday 28 - Sunday 29 April 2018 at Sydney's International Convention Centre
Price
Weekend tickets starting from $495
Get $150 off your ticket with the exclusive discount code: BETTER150
All tickets include entry for both days.

Aperture Australia is a photographic conference centered on the individual talks of eight industry greats who have spent years mastering their craft. With their diverse portfolio of experience, guests will follow speakers' stories as they explore the immense variety of situations that life behind a camera can expose you to. Speakers include Ken Duncan, Gary Heery, Murray Fredericks, Krystle Wright, Jack Picone, Eugene Tan, Alexia Sinclair and Megan Lewis.
The weekend is a celebration of the art of photography, designed to benefit the career professional development of everyone who attends, regardless of their skill level.
Hosted by award-winning television journalist, Ray Martin. Ray is the face of Aperture Australia 2018. Not only is he a veteran interviewer and iconic television journalist, but Ray is also a keen photographer. As host of the weekend conference, Ray will introduce each speaker, conduct on-stage interviews and lead thought-provoking panel discussions.
In just two days, attendees are surrounded by more industry expertise, enthusiasm and unrivalled networking opportunities than they'll likely find in an entire year.
Better Photography is offering an exclusive $150 discount on tickets, just use the code BETTER150 during checkout to apply your discount.
Website link: http://apertureaustralia.com.au/

Direct ticketing link: https://events.ticketbooth.com.au/event/aperture-2018

Check out the video presented by Ray Martin on uTube: Click here

Details

Category: General Blog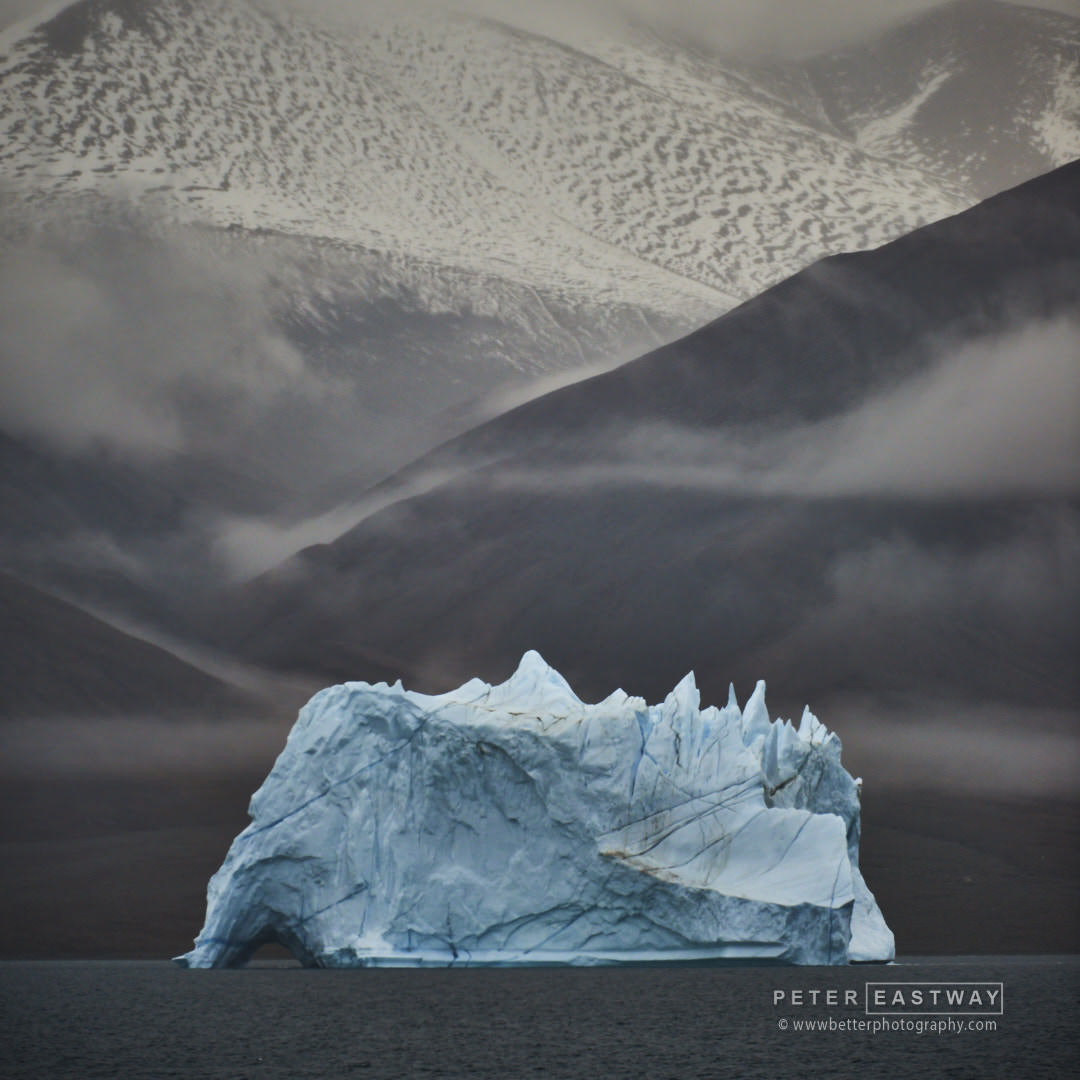 Iceberg in the Arctic
200mm lens, f4 @ 1/500 second, ISO 500
This year, I have two voyages planned, one to the Arctic with Kevin Raber in search of Polar Bears, the second down to Antarctica with the Polar Pioneer. The expedition ships we travel on are smaller and give us easy access to shore and it's usual to make at least two landings a day, weather permitting.
But even so, one of the huge attractions of shooting from a ship anywhere in the world is its non-land-based point of view. In some ways, we have no control over where we're going, but we do have control over which side of the ship we stand (or perhaps it's up the bow or down the stern). We are in constant contact with the elements and invariably we'll encounter some wonderful atmospheric conditions.
I find my time on board a ship is pretty busy. Cameras are always left on the bed/bunk (or stowed away if there's a bit of a swell running), ready for action. Sometimes it's a sprint from the bar to catch the light, but more often than not, it's a wonderful few hours watching the world pass by out on the deck. Photography from a ship is very gentrified!
These photographs are of the one iceberg (above and below), processed slightly differently and taken from different positions. Both are using a telephoto lens which compresses distance, bringing the background mountains in closer to the iceberg. I guess I'm not quite sure whether I like the darker rendition (above) or the lighter one, or does it really matter?